Thursday, May 26, 2011
I'm a long-time fan of designer Danielle Young, and my EHD has a folder full of her kits. She's not afraid to use bold colors, and her elements are so versatile and fun to use. I find myself returning to her kits time and time again when I make my layouts, and whenever I see a new Danielle Young kit in the digi shop I know it's going to be worthwhile picking it up.
Let's see what the Digi Creative Team came up with, using Danielle Young's kits!
---
Advice: Be Who You Are, by FairyMouseMom (Egle): "On this layout I only used four of Danielle's kits and mixed and matched items. And, yet, using four kits....I only used a couple of items from each kit at most for this non-cluttered page."
Curious, by Sarahwhithers (Jen): "For the Digi CT reveal this week we are featuring the talented Danielle Young. Her kits are always in fantastic colours, and the elements are versatile!"
Nappy Time? by Writerlady (Sandy): "Love this photo of my son being kind of tired and kind of bored. Enjoyed working with the Half Pipe by danielle young designs. I raised 4 boys - and the youngest is now 26. This kit is so perfect for scrapping teen and adult male kits. Great colors and masculine embellishments. Half Pipe is one of my very favorite kits!"
Big Time Fun!, by MamaK321 (Kristianne): "for the Digital CT reveal featuring products by Danielle Young Designs, one of my all time favorite designers! :D I really like the colors and elements in this kit [Three Ring Circus], it is perfect for so much more than just the circus!"

Special Moments, by Mommybruno (Cassandra): "I primarily used Danielle's newest kit, Swing Away. This kit has a baseball theme, but as you can see you don't need to use it for a baseball layout. The colors and patterns are very versatile, and it was easy to coordinate with elements from Danielle's other kits. I love working with Danielle's designs - they're fresh, fun and full of great papers and elements."
Robotmarks, by milmomma (Britteny): "I have two little readers in my house and love to encourage their friends to read. What better way than some fun bookmarks. I made them using some "i-clips" book marks with robots cut out and glued on. I made the envelope and add some matching pp inside of it."
Advice: Patience, by FairyMouseMom (Egle): "On this layout I only used a few of Danielle's kits and mixed and matched items. I love how easy it is to do so among her digital kits."
Peek-A-Boo, by Sarahwhithers (Jen): "For the digi CT reveal we are featuring the wonderful designer Danielle Young. You'll find she has a great mix of mini kits, collab kits and full kits. So whatever your heart desires, you'll find it in her shoppe!"
Goof, by Mommybruno (Cassandra): "I love Danielle's kits - these are papers, elements and alphabets that I turn to time and time again. One of her newest kits, Blessed Blooms, was so much fun to work with. Love the colors and elements! And the elements I used from her other kits coordinated perfectly. There's never a kit of Danielle's that I say no to!"
Kitty Sleeps, by MamaK321 (Kristianne)
---
Kits used in this reveal include: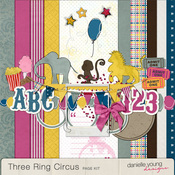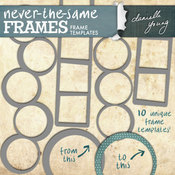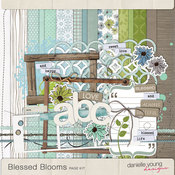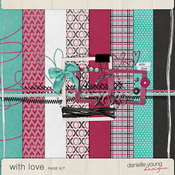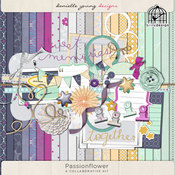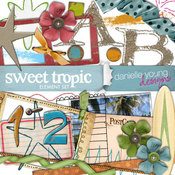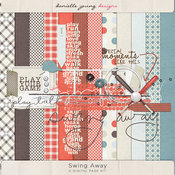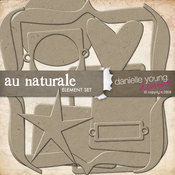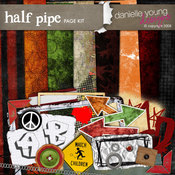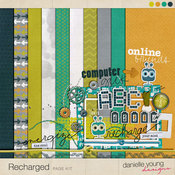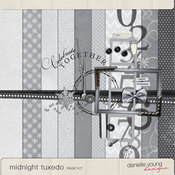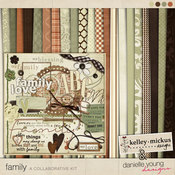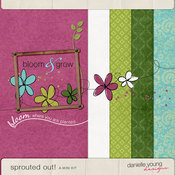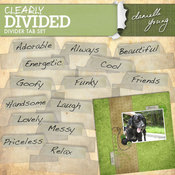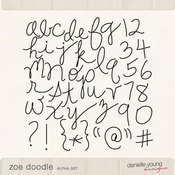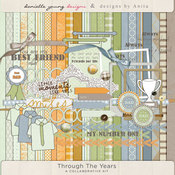 Reader Comments ...
| | |
| --- | --- |
| | These are fantastic pages & I SO appreciate your sweet comments!! xoxo |
| | |
| --- | --- |
| | Great pages, ladies! Thank you for letting me play. |
| | |
| --- | --- |
| | Great pages as always!! Danielle has some wonderful kits. :D |
| | |
| --- | --- |
| | Oh look at all those great pages and all the beautiful kits! Love them all guys! |
| | |
| --- | --- |
| | Love your layouts using the kits by Danielle... |