Profile of scrapsteph
About Me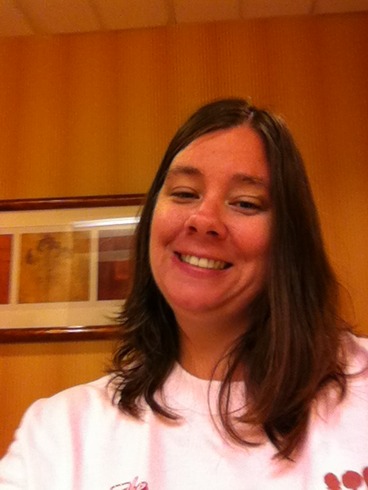 I have two boys (10&8). We are involved in scouts and soccer. I have been married to my high school sweetheart for 15 years. We own a beagle. I am a special education teacher.

Scrap Projects for 2015: cruise in June, cookie exchange party mini-album, Elf on the Shelf 6/6 book, heritage book using my grandmother's photos

Birthday: 10/9
Anniversary - 6/5

Last updated 12/12/14

Album size? 12 x 12. But experiment with other sizes in mini albums

Color choices? I like neutral and shades of blues and greens.

Favorite designers? Doodlebug, Jillibean, American Crafts, Bo-Bunny

Do you stamp? Not really but try to

Chalk? No

Washi tape? I am in love with it! The more kinds I have the better

Twine: no

Clothes pins: no

Jellies: yes

Eyelets/Brads? No

Metal clips? Maybe

Wooden embellishments? Yes

Library pockets/cards? on occasion

Buckles (metal/plastic)? Nope

Twist ties? no

Enamel dots: yes

Glitter: no

Decorative brads? No

Fabric? no

Bottlecaps (plain/printed)? no

Rick Rack? no

Canvas embellishments? no

Color washes? no

Walnut ink? No clue what this is

Liquid chalk ink pads? No

Acrylic paints? At times: I like to splatter

Foam stamps? Nope

Regular stamps? At times: they are slowly being added to my pages

Rub Ons? No way

What is your favorite type of item to make? Mini albums

Do you use journal boxes on a regular basis? no: I like the pictures to tell the story, journaling isn't done much.

Do you use borders on a regular basis? No

Do you use titles on a regular basis? (By titles I mean those that you make on a separate piece of paper and then adhere to the background. So, it doesn't include just adhering letters to the background.). I like when others create them: mine always look so boring

Do you use embellished tags on a regular basis? (and by that I mean those that you embellish yourself.) not really a tag fan

What is your greatest scrapbooking weakness? Buttons

What is your favorite paper theme? Outdoors

I enjoy challenges and having a sketch for a starting point when I scrap.