Welcome to our scrapbook layout gallery. Pull up a chair and browse through our thousands of layout ideas - both traditional scrapbooking and digi. You'll be amazed and inspired! We'd love to have you submit your layouts to our Gallery: click Submit To Gallery to get started.
---
Gallery Home
> Cards4Ever's Gallery
> Do It With Flowers Contest
Contest/Challenge
1. Create something really cool and original showcasing your use of Flower Embellishments - perhaps a layout, card, paper craft, or any other craft project that you can think of. You may use various types of glitter: powder, paper, glue or other. Digi/Hybrid submissions are OK as long as Flowers are used.
2. Create an account at ACherryOnTop.com AND a screen name (if you don't already have one)
3. Take a picture of your finished project, then submit to our Flower Contest Gallery.
Community Challenge
Created by
Kristin
Full Info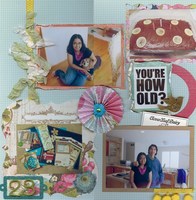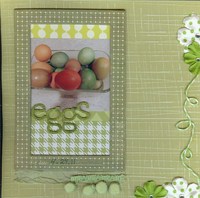 Eggs (3)
by Cards4Ever
Apr 6, 2012