---
Hybrid Scrapbook Layouts Gallery: Mini Scrap Book Craft
by
EyesForBeauty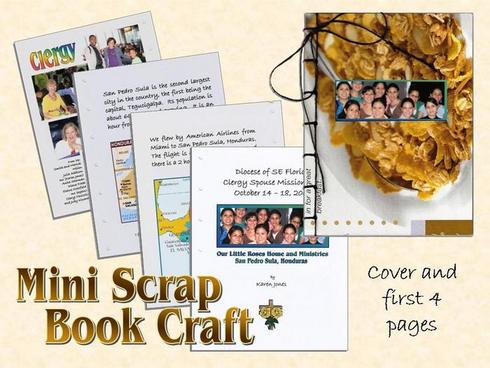 Large View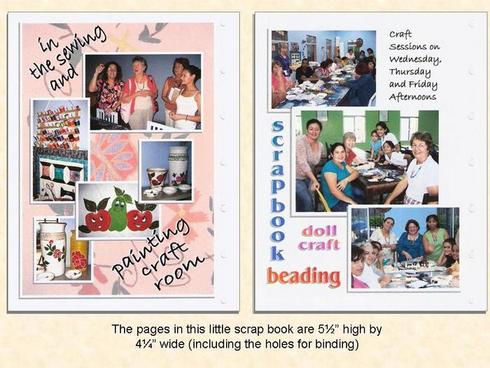 Large View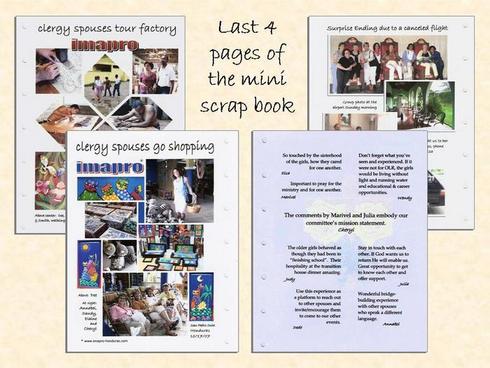 Large View



---
---
Mini Scrap Book Craft

posted Apr 2, 2009


by EyesForBeauty

View My Gallery (483)
View My Product Reviews
View My Posts (36)
View My Bio




These three composite arrangements (which I created with MS PowerPoint and scanned copies of the finished pages) show 10 pages of a mini scrap book I created using instructions I found here at ACOT. The subject of the album is a mission trip to Honduras I took in October '08 with a group of clergy spouses. There, I taught the girls at "Our Little Roses" how to make these cute little mini-albums. With the help of one of my companions we took digital photos of the girls and printed them using a small HP photo printer one of them had brought along. Each girl got to put her picture into the album she had made. Upon returning home I got the idea of printing 8.5" x 11" photo collages (made with MS Word 2003) at 50% size reduction, or 1/4 the original. Using 32 lb presentation paper I was able to print 8 collages on one sheet! (note, I had to cut the paper in half length-wise so it would come out right when I printed on the reverse side). The finished size of my keepsake mini-album, which I made from a recycled cereal box, is 4 3/8 x 5 3/4 inches. It has in it 78 photos from my trip--on 20 pages printed on just 2 and 1/2 pieces of paper.