Last year, I shared some of my art journal pages created for my 100-day project. Here is my update: I am currently thirteen pages short of my 100-page goal. With the spread featured here, I am now only a dozen pages short of 100! "I am persistence" seemed like the perfect words to include on this spread. I'm hoping to finish the project before this year's challenge begins on February 22.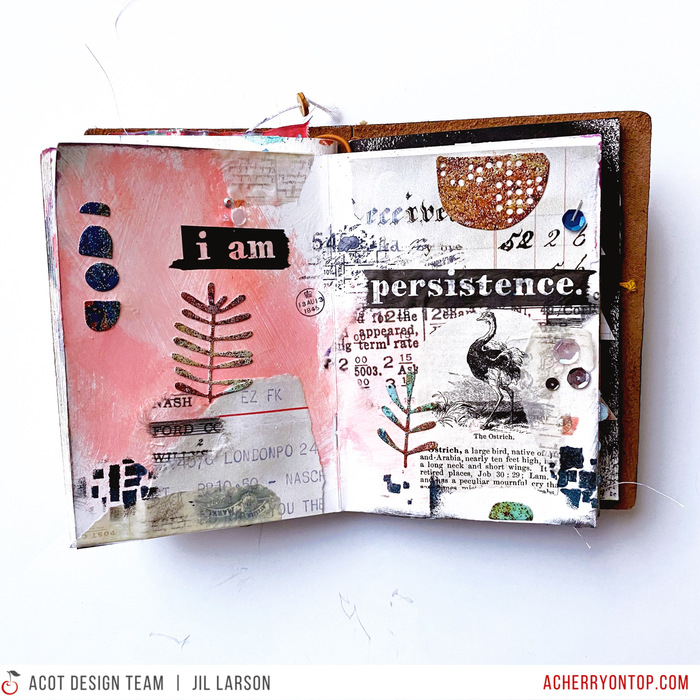 I started by applying paint from Jane Davenport to the background. I then collaged Tim Holtz papers over the paint on both sides of the spread. On the right, I included an ostrich image and text from an old dictionary I use for art journaling. It seemed like a good match for the vintage vibe of the collage. I also like working with neutrals to let the coral pink paint on the left side of my background shine.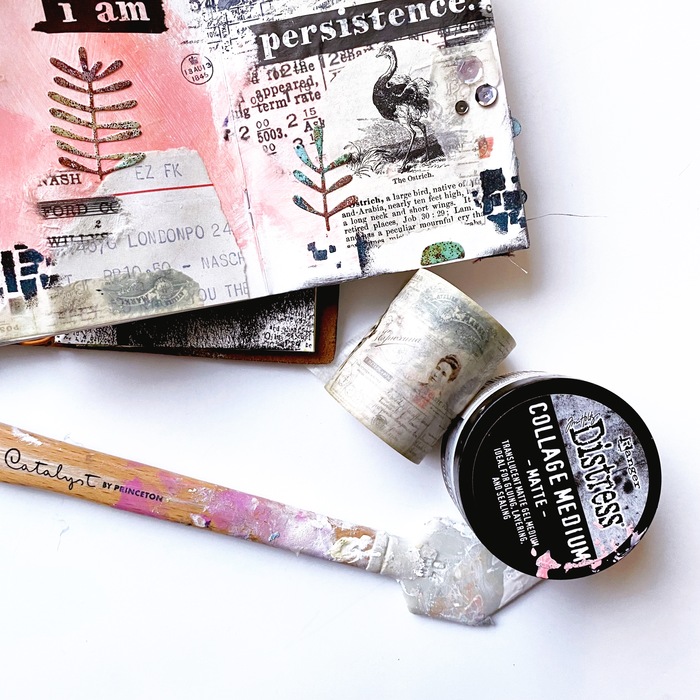 The next step was quite exciting! I die cut some embellishments from the Abstract Elements thinlit dies from Tim Holtz and Sizzix. The packaging shows how they look in bright colors, but I want to experiment with cutting them from Tim's grungy, rusty, patina-encrusted papers. I love all the variety in this set, and I used just a few of the many elements included in the set on my spread. The leafy branches and the hand-cut bean-like shapes are so much fun! I also love the half-circle with perforations.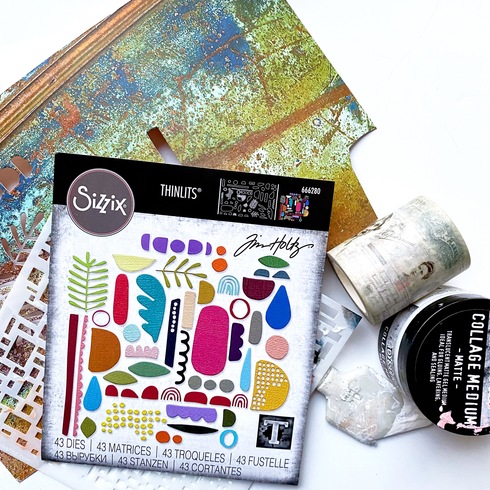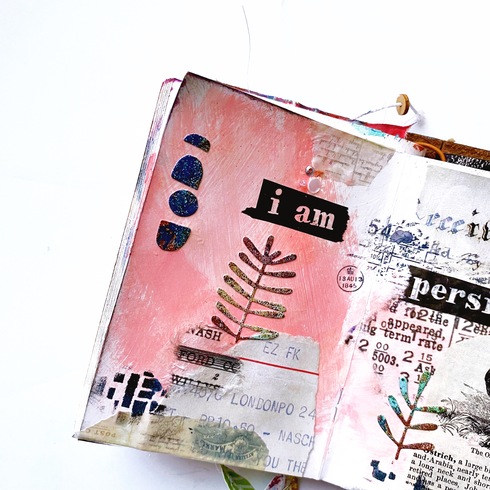 To accompany these playful shapes, I used a stencil with small rectangles of different sizes, mixing dark blue and black acrylic paint to apply through the stencil. I added these touches along the edges. Since my colors for this page are neutral, I grabbed the Catherine Pooler London sequin combo, which includes a wonderful range of grays. My collage-paper words are from a Dina Wakley sheet of "I am" statements.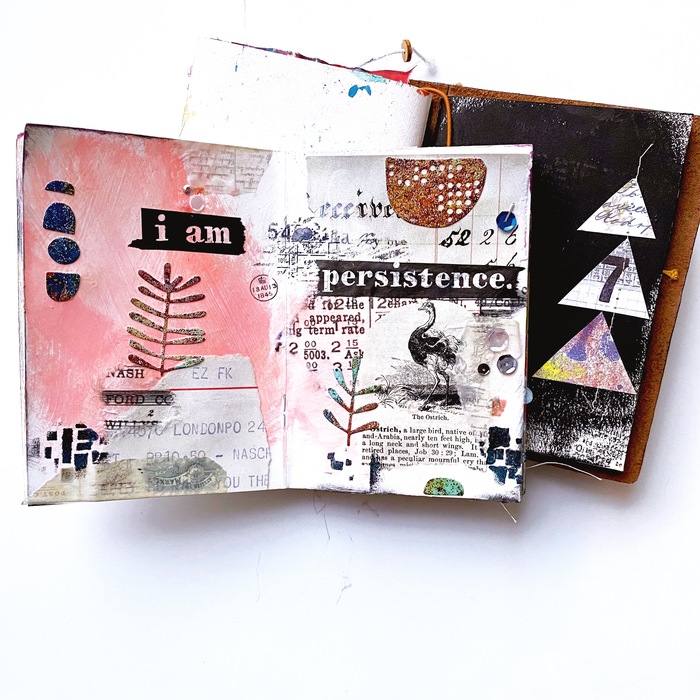 It's great to be back into art journaling for a couple of weeks—hitting that 100th page will feel great, and then I can start all over with another challenge in 2023—yay! 
---
Products Used: 
---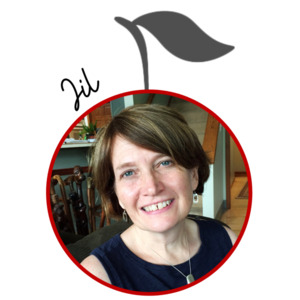 Jil Larson
Hello everyone, I'm Jil Larson, a new member of the design team. I'm excited to share my projects with you! I've been scrapbooking and art journaling for many years now. I first started memory keeping when my nieces (now in their 20s) were little girls and I was looking for a way to tell stories about them and the art they created. From there, my love for this wonderful hobby grew and developed. As a life-long diary and notebook lover, I've also recently been enjoying creative play in sketchbooks and journals.