The possibilities for what you can add to a flipbook are endless when you start to think outside the box. You do not only have to add in pocket pages when filling up your book, you can also add full paper sheets to make a layout or a folder. This post shows how you can make a 3 pocket folder, but there are many variations that you can make. All you need for this project is a couple of 12"x 12" pages, a paper trimmer, paper scorer, hole punch, and glue.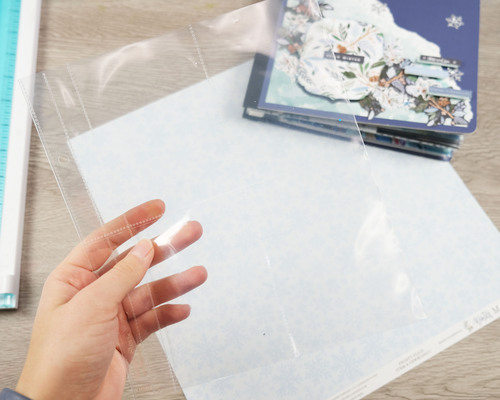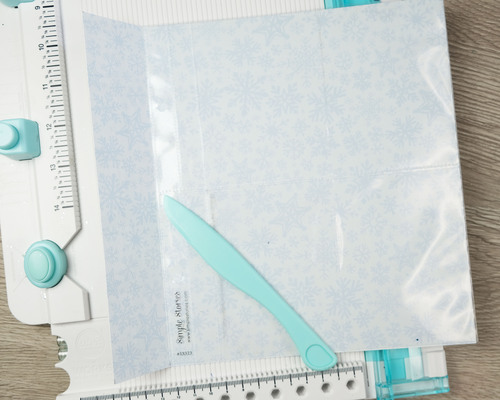 I used one of my pocket pages as my template. I want it to fit in the same so I measured it to be the same height and for the width, I wanted it a little thicker at the seams so I added 2 extra inches.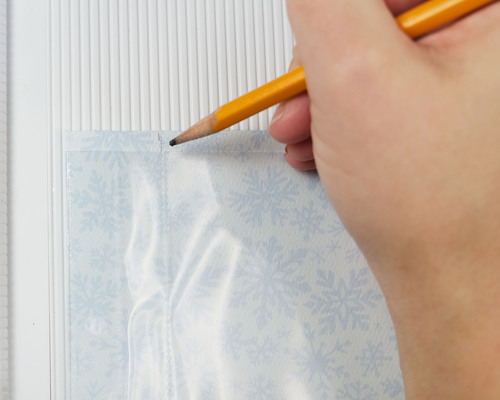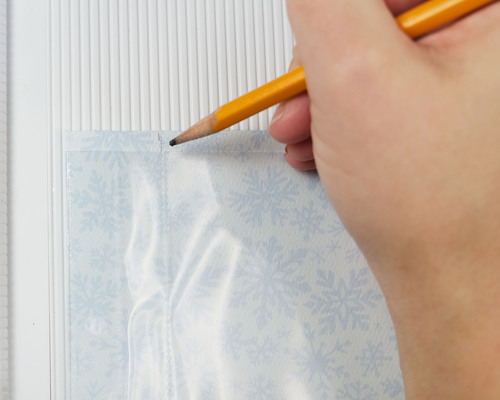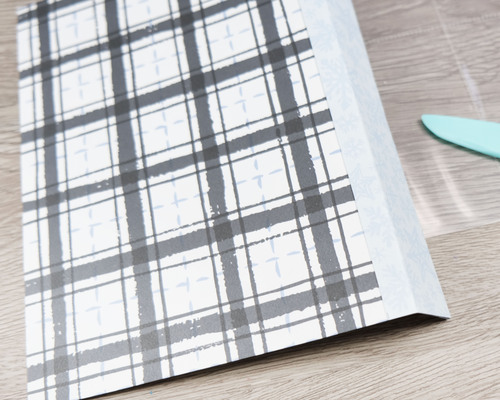 Next, add a score line on your folder page at the same place that there is on the pocket pages (1 inch in). This will allow your folder to bend while flipping through your flipbook.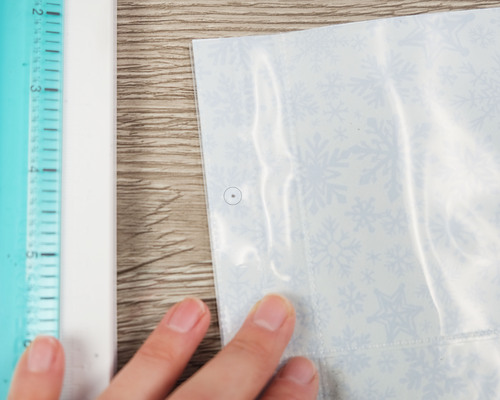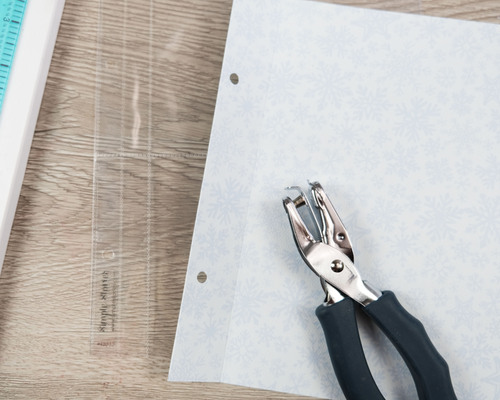 Then use a hole punch to punch 2 holes so you can add your folder page to your flipbook. Use your pocket page to line up where the holes should be,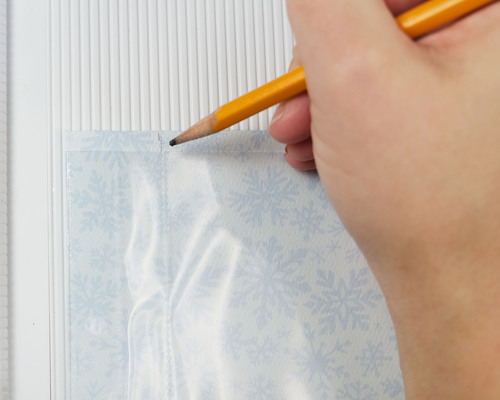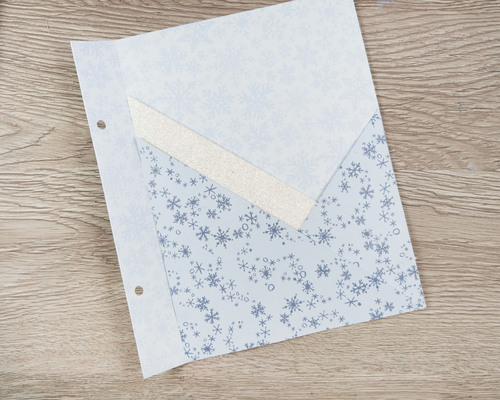 Next, I cut 3 triangles out of different patterned paper to layer up to make the folder. When gluing only add glue to one side and the bottom so the top is open for adding things into the pockets.
Now just add some things into your pockets and the page is done! I like to add ephemera, tags, and photos I haven't scrapped yet. I also like to fill glassine envelopes with some of my smaller ephemera pieces, sequins, stickers, or ribbons that I want to save to add to the flipbook. I tie up the envelope with some twine so I can still get into it, but it'll stay closed so nothing comes out.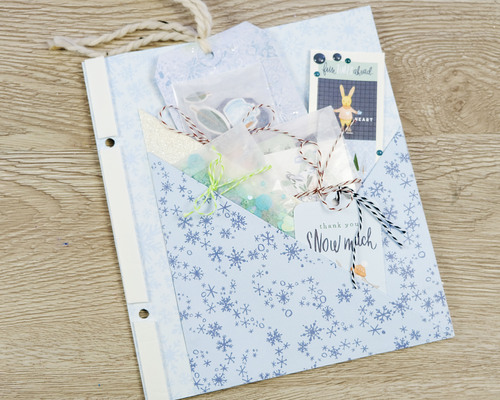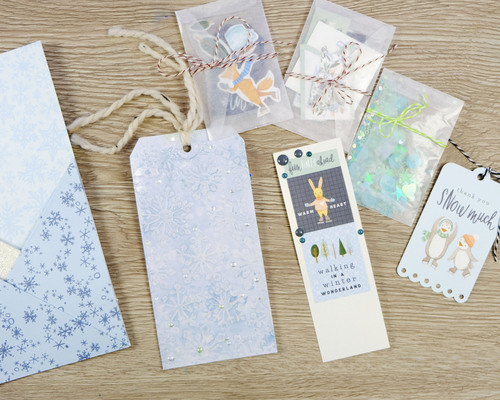 I added some adhesive foam along the edge of my folder so when I add it into my flipbook it will give the edge more space so it doesn't fan out at the side edge so much. This step isn't necessary but because I added bulkier items into my folders I thought this would be a good addition.
Thanks for checking out my 3 pocket folder page! Below I have a picture of another folder page I made but this time it opened from the side. For this, I measured out the page the same way as before, but instead of adding a triangle pocket, it is a rectangle that I glued on the top, bottom, and left side.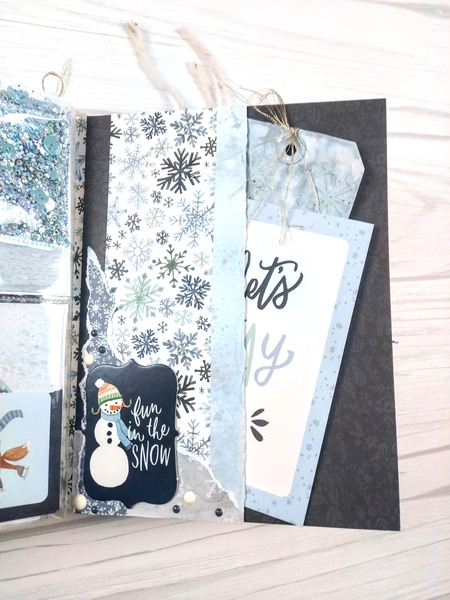 Hope you have fun with the January Cherry Box!
---
Have you subscribed yet? Get paper-crafting goodies sent to you every month with the Cherry Box!