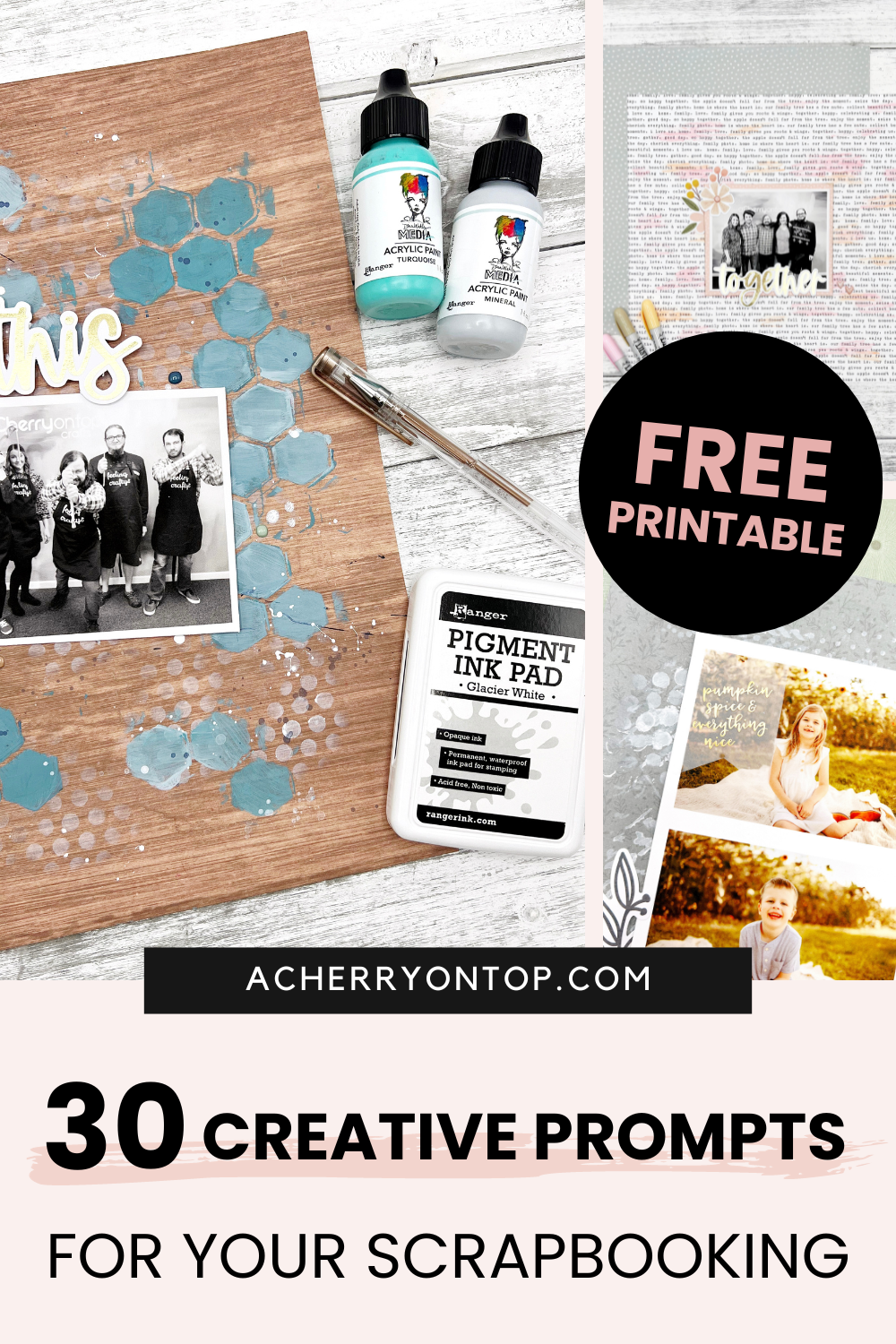 Need some ideas for your scrapbooking? Try this list of 30 creative prompts! From different techniques, shapes, and subject ideas, there's a little bit of everything to choose from. Try one here and there, or do it all month long for an extra challenge! Print out the list for free so you can have it nearby you when you're ready to create. See below for some examples of these scrapbooking prompts!
(Click the image below to download the free printable. Personal use only, thank you!)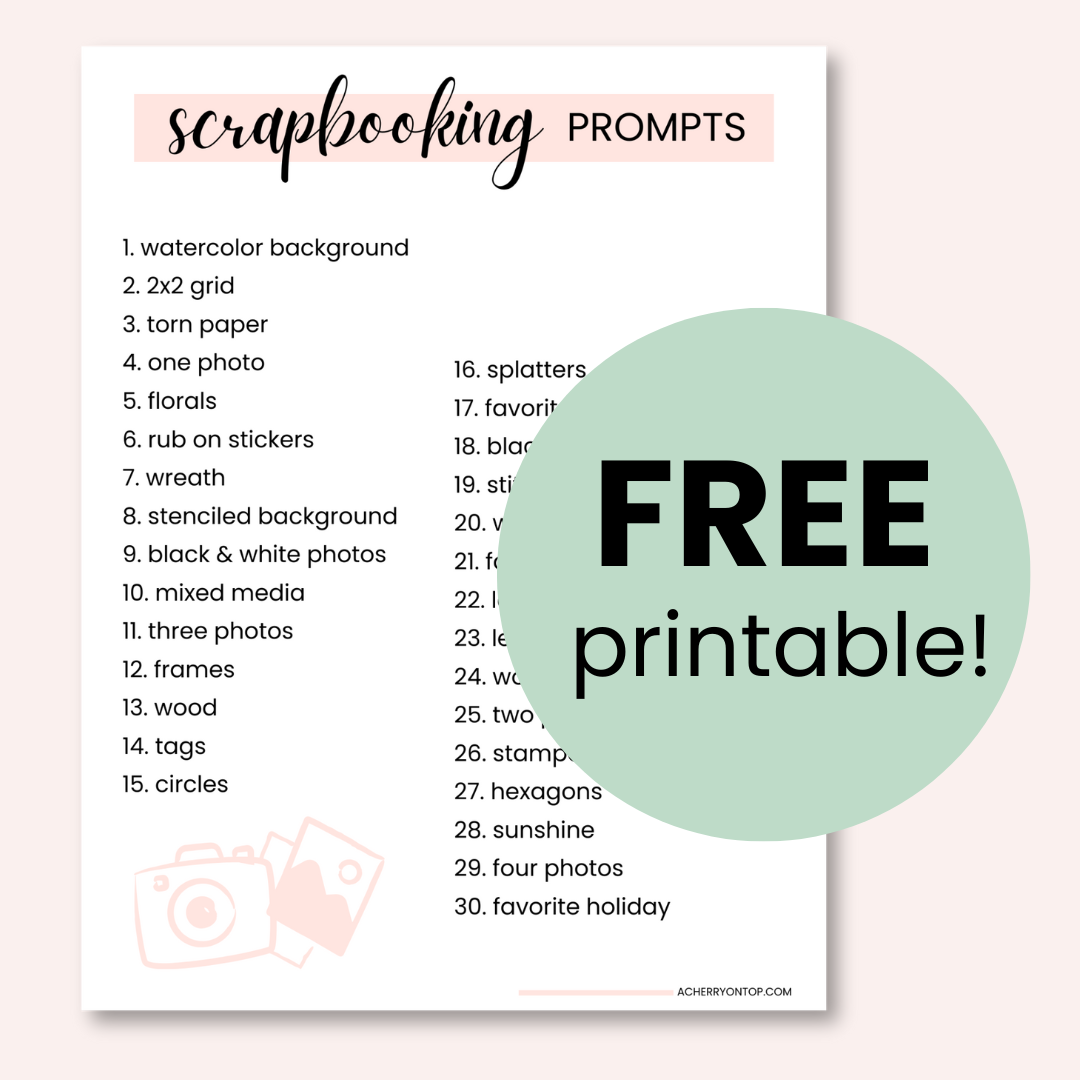 1. Watercolor background
2. 2x2 grid
3. Torn paper
4. One photo
5. Florals
6. Rub on stickers
7. Wreath
8. Stenciled background
9. Black & white photos
10. Mixed media
11. Three photos
12. Frames
13. Wood
14. Tags
15. Circles
16. Splatters
17. Favorite photo
18. Black & white background
19. Stitching
20. Washi tape
21. Family
22. Layers
23. Leaves
24. Work
25. Two photos
26. Stamped background
27. Hexagons
28. Sunshine
29. Four photos
30. Favorite holiday
---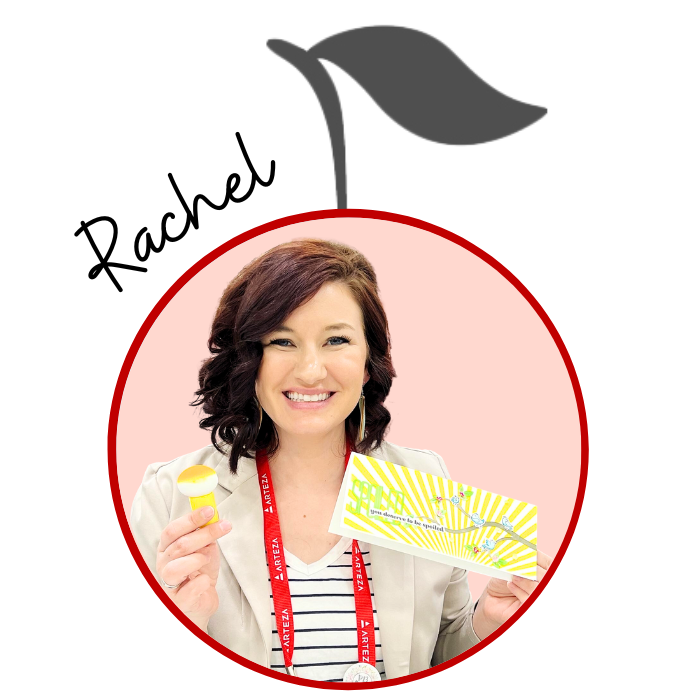 Hi there! I'm Rachel - one of the owners and the Marketing Director here at ACOT. Kristin, the founder and heart of this company, happens to be my mom and hero. We lost her in April 2018, so my siblings and I are carrying on her legacy with this amazing business. She is dearly missed and we are still inspired by her every day.

I love all kinds of crafting, but my favorites are scrapbooking, art journaling, painting (watercolor and acrylics), and embroidery. I especially love it when I can combine some of these crafts together! Check out my projects in the ACOT gallery.