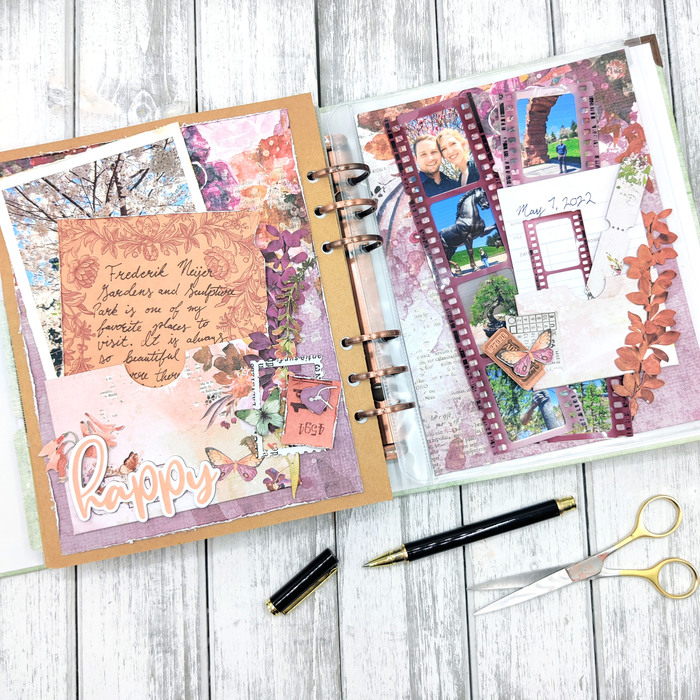 Today I'm sharing a spread I created in my 6" x 8" Foundations Essential Binder from 49 And Market. I fit a lot on these two small pages: I have 7 photos, journalling, and plenty of embellishments! When I first start working with a new collection I love, I start with creating 12x12 layouts to use my favorite pieces and to make sure I have enough embellishments for them. (You can check out my 12x12 pages on the blog HERE and HERE). Towards the end of using a collection is when I start creating smaller projects like this 6x8 album spread or cards. It's perfect for using up leftover products and you can still create a beautiful page!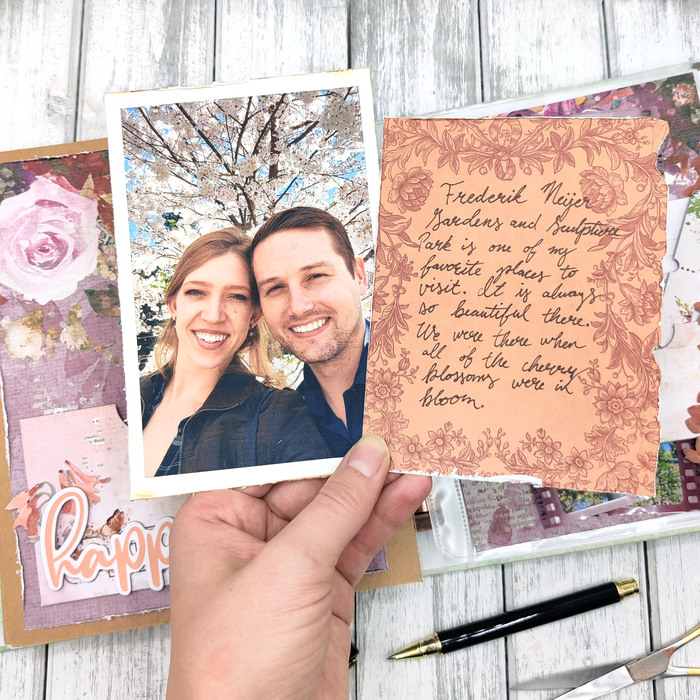 The background of both pages is a piece of 12x12 Blossom Paper that I cut in half. I love 49 and Market papers because they have so much detail and dimension. I had quite a few photos to include so I decided to use Plum Vintage Bits Essential Filmstrips to fill with tiny photos. I also wanted to include at least one larger photo as well along with some journaling so I used a pre-made pocket from the File Essentials. This worked perfectly to house my large photo and some journaling. I love that the Ephemera Bits come with some larger elements like the orange piece I used to journal on.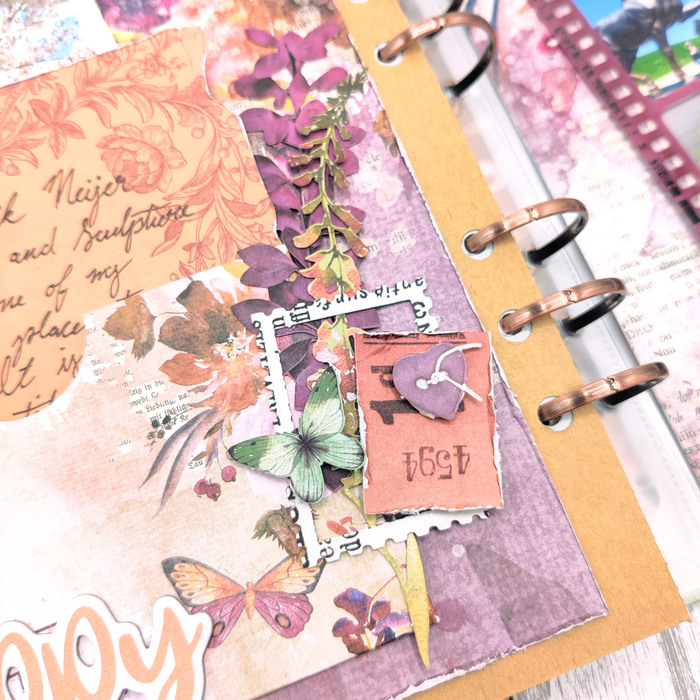 Creating embellishment clusters is my favorite thing to do! I make sure to combine a few different kinds of embellishments to make each cluster eye-catching. For example, this cluster has a couple of vertical Laser Cut Wildflowers, then some square elements like a ticket and frame. It is topped with a butterfly and heart button that I popped up on foam dots. I adhered this whole page onto one of the kraft pages in the album. I didn't want this page to go into a page protector because then it would be harder to pull out the photo and journaling to look at.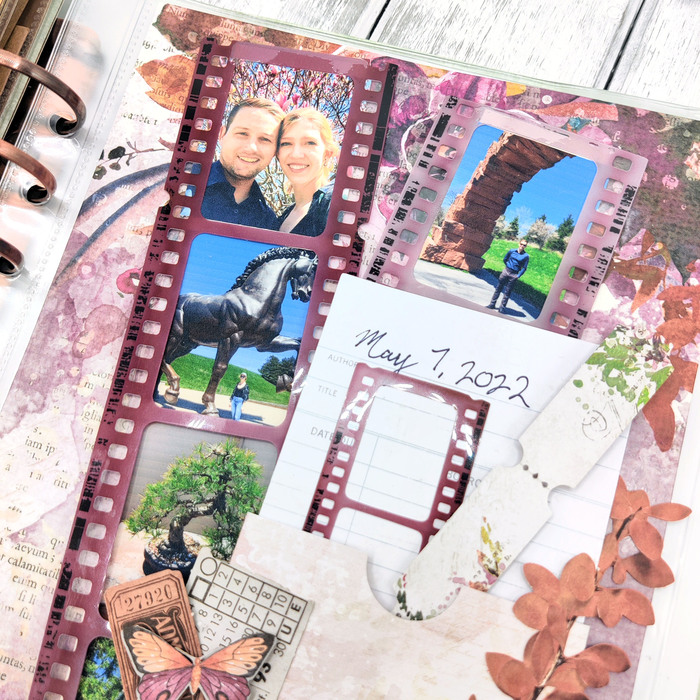 My second page does go inside a page protector. Although this page does have a File Essentials pocket as well, everything in it can be seen without pulling anything out of it. I love how many photos you can fit on a page using these film strips! These would be perfect for showing multiples, nature/ flower pictures, or just anytime you want to fit a lot of photos on a page! I was worried at first that my photos would be too small to see properly, but I am quite happy with them.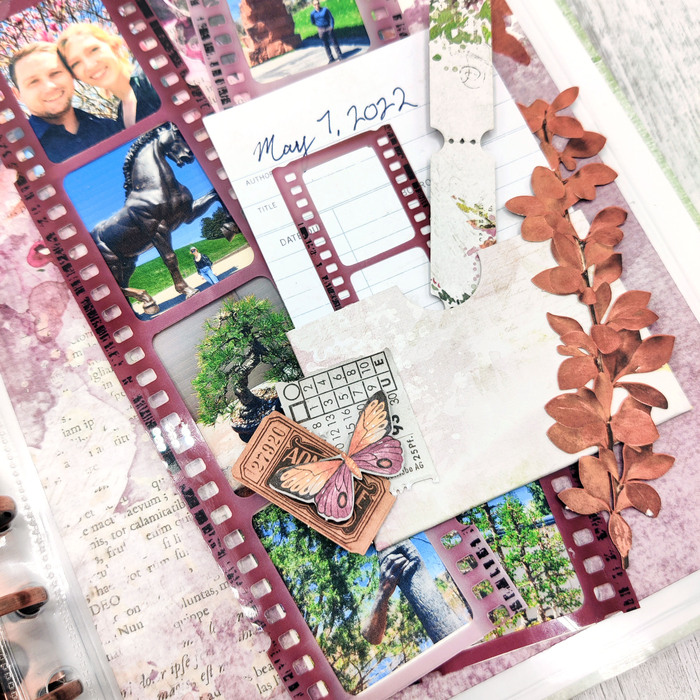 I've added another embellishment cluster on this page as well. And again I am combining the more organic pieces like the butterfly with squares. I love how I was able to fit so much into a smaller space like this. Let me know what you think of these pages in the comments!
Products Used: