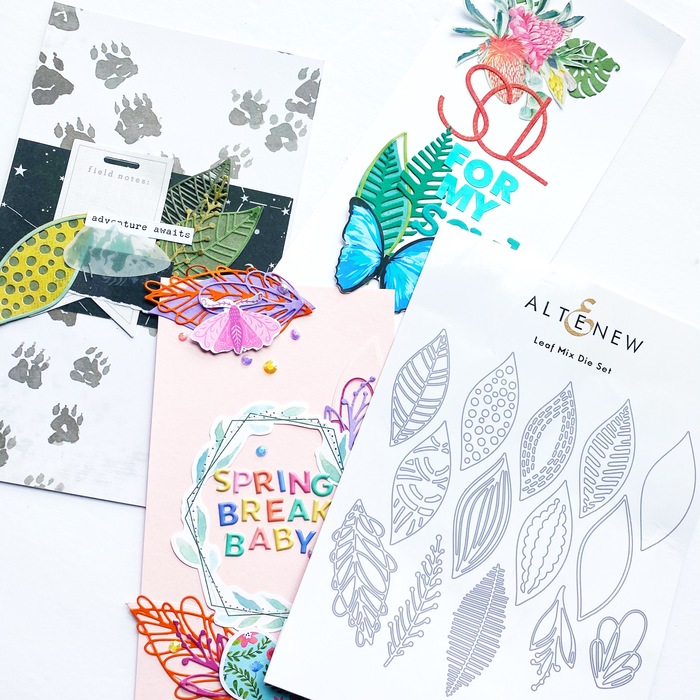 Hey friends, Natalie here and I am SO PUMPED that A Cherry on Top recently began carrying Altenew products. Not only is this company creating stunning products, versatile for so many paper crafting projects, but the company is run by an amazing team of strong women! Perfectly suitable that these gorgeous supplies showed up during National Women's Month!
Today I am using the Altenew Leaf Mix Die Set to demonstrate the versatility of such a gorgeous die cutting investment. With this set of dies, I have created pages representative of 3 different seasons. The mix-and-matching potentials for these dies are endless!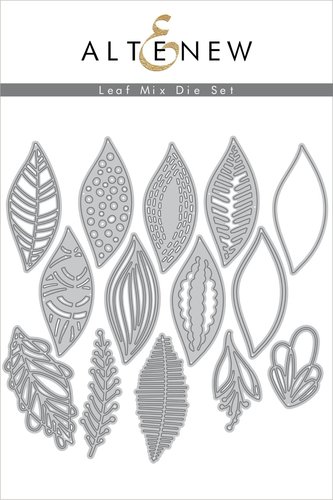 Find a full process video here:
I completed three travelers notebook size pages in my camping and vacation albums. First up, I was inspired by some of my Paige Evans stash of brightly colored florals and butterflies for a spring layout.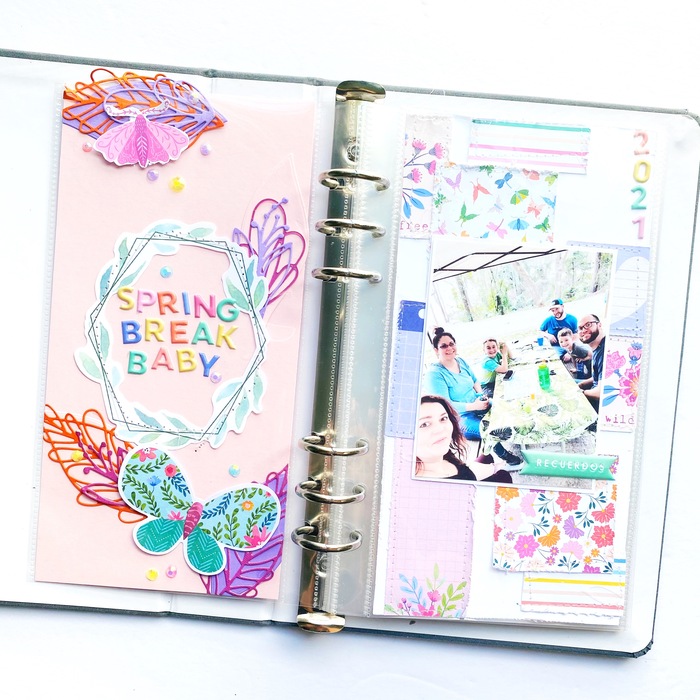 I cut a few of the curly leaves in colors to match a 2x2 floral card and layered them. I then adhered them around the border edges of my title page.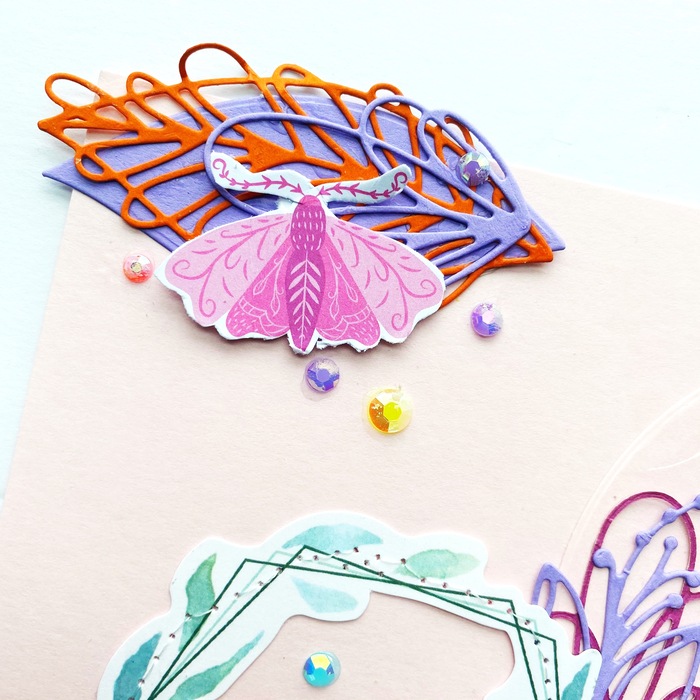 I added the essential gems from Pinkfresh Studio to sprinkle sparkle! 
I felt like the loops and curls combined with the bright colors helped these specific leaves to give a bright, spring vibe to my layout.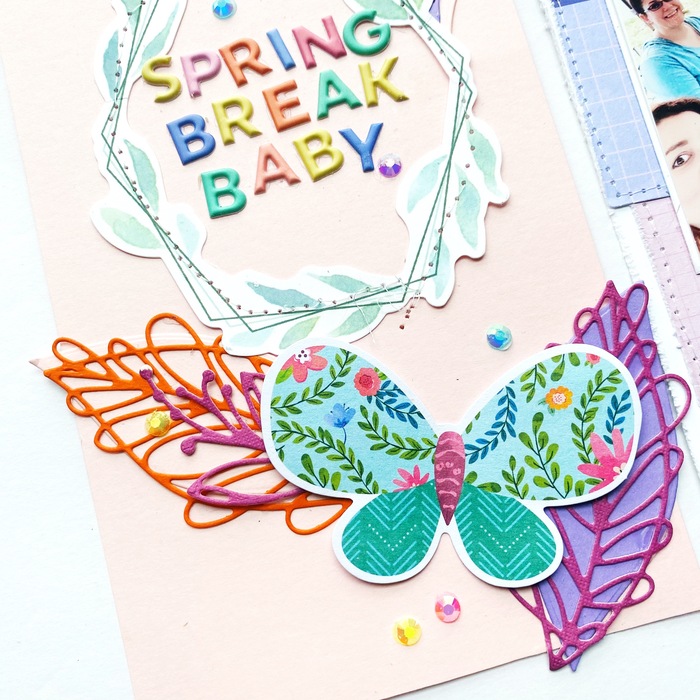 Next up, we have a fall inspired layout in the woods. I used the Wolf Pack collection by Heidi Swapp and some green cardstock to compliment the patterned paper.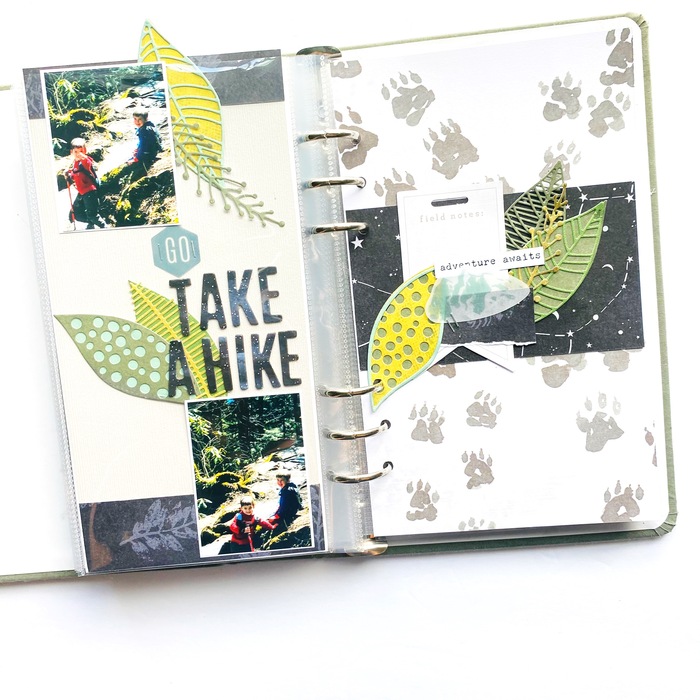 I chose the dies with hole cut outs and lines, as I felt they were rustic and  more natural looking for my outdoorsy page.  I love the contrast between the lime green dotted leaves and the darker paper! There are also a few foliage shapes beyond the basic leaf in this die set. It truly has such a wide range of use.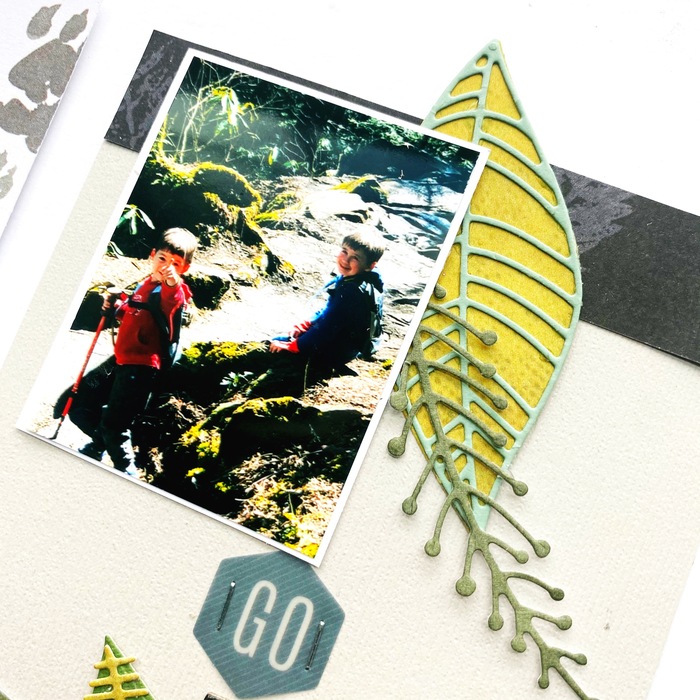 You can layer cut out leaves with solids or patterned with other patterned leaves. Complimenting colors look nice, or you could achieve a lovely, subtle embossed look by layer two leaves cut from the same color cardstock.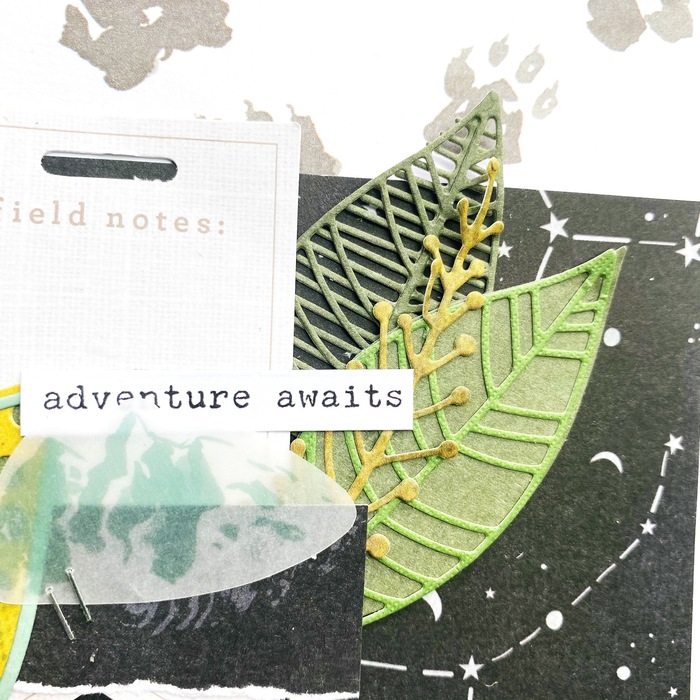 The last page I created was a summer page. These adorable leaves can even be combined with the proper colors to give a tropical vibe! I used the KaiserCraft Sunkissed collection to compliment this beach photo and dictate my leaf color choices.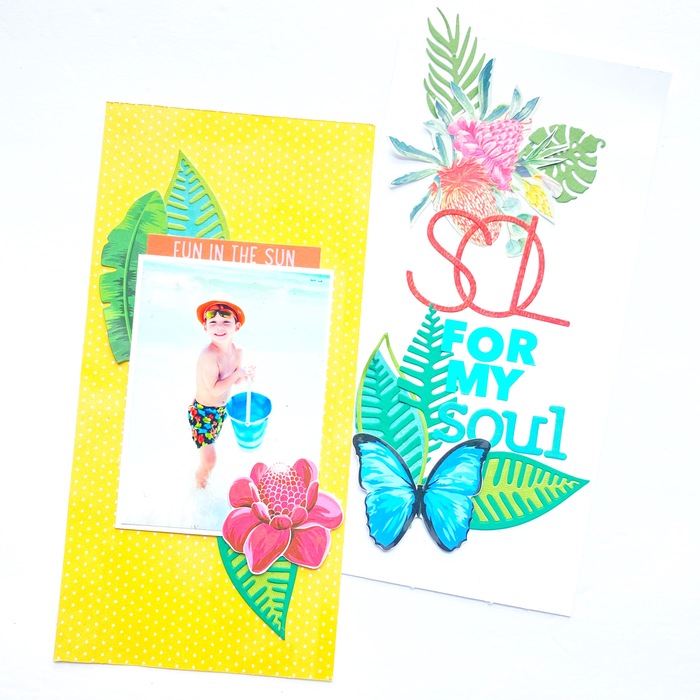 The Sunkissed die cut ephemera had some lovely greens, which I used as inspiration for my Leaf Mix cuts. I inset some leaves and they didn't even require adhesive to stay together.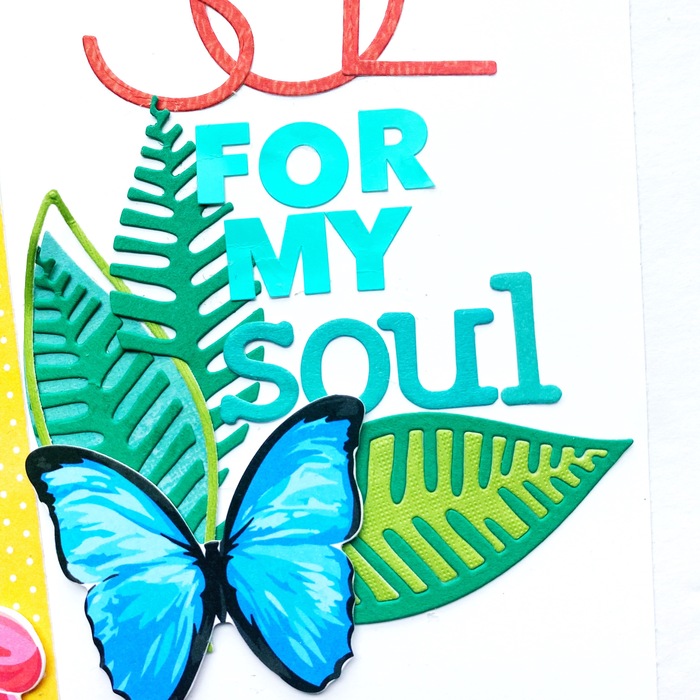 These leaves work beautifully alone or as anchors for embellishment clusters. Here I fussy cute some foliage and made its placement look more natural by placing it atop a die cut leaf bed.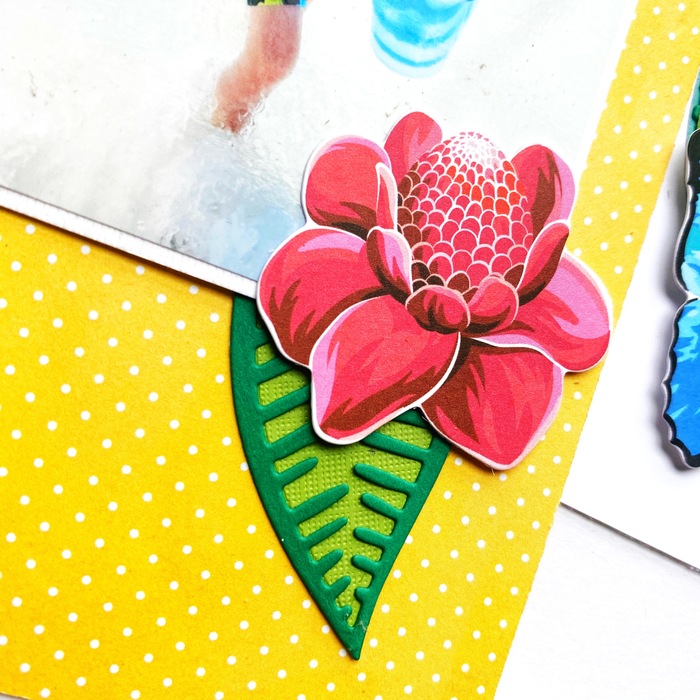 With so many different leaf patterns in this set, the combinations achievable are numerous! Monochromatic leaves, glitter leaves, mixed media leaves, vellum leaves, die cut anchoring leaves, background pattern leaves, layers and layers of leaves -  you will likely see me do all these options and more in my upcoming pages!
I hope you're inspired to create a page with foliage. Give some Altenew products a try - they're wonderfully high quality.
xo, Natalie
---
You can see more from Natalie on her Gallery, Blog, Instagram, Pinterest, Facebook, and YouTube.