Hello Everyone! Sara with you today sharing my projects using the February Cherry Box. 
In November, I celebrated my 24th wedding anniversary. My husband gave me a full subscription to Ancestry.com He knows me well. I have been collecting, organizing, and learning so much about my family. It has been a fun and rewarding journey.
When I saw the 6X8 album in this month's box, I finally knew what I was going to do with all the newspaper clippings, marriage certificates, death certificates, Civil War memorabilia, and stories collected from my journey.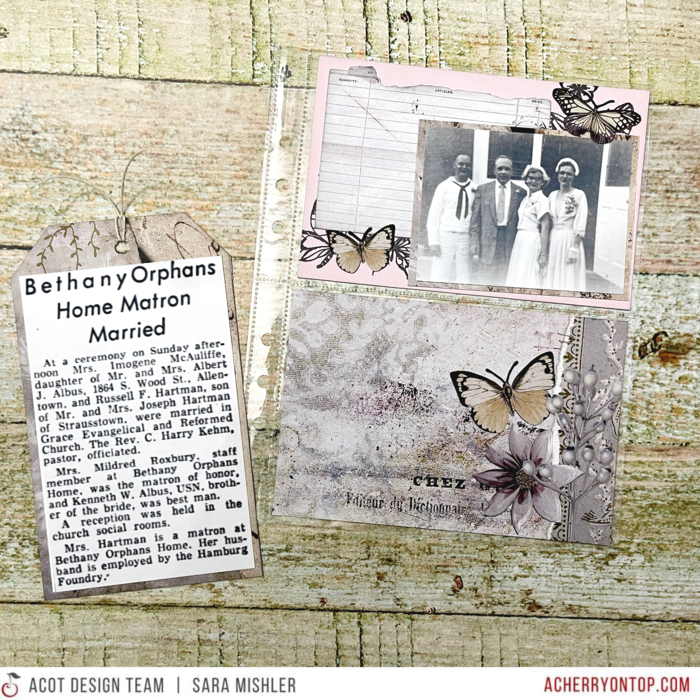 I am not attacking this project chronologically, but rather, I'm going to document my journey, documenting the stories and documents as I find them.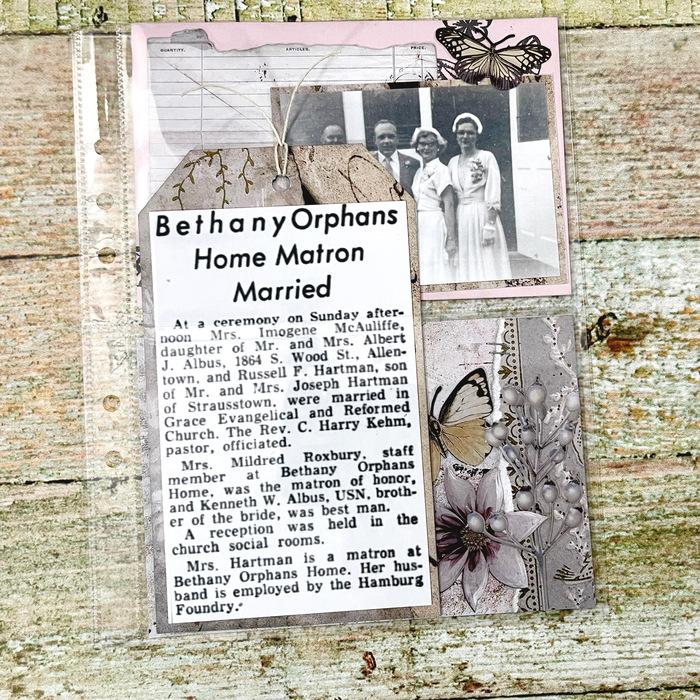 I started with my grandparents. While I knew their wedding date and had a photo, I had no idea who my grandmother's matron of honor was, or how my grandmother knew her. I found all those details in the newspaper article announcing her wedding!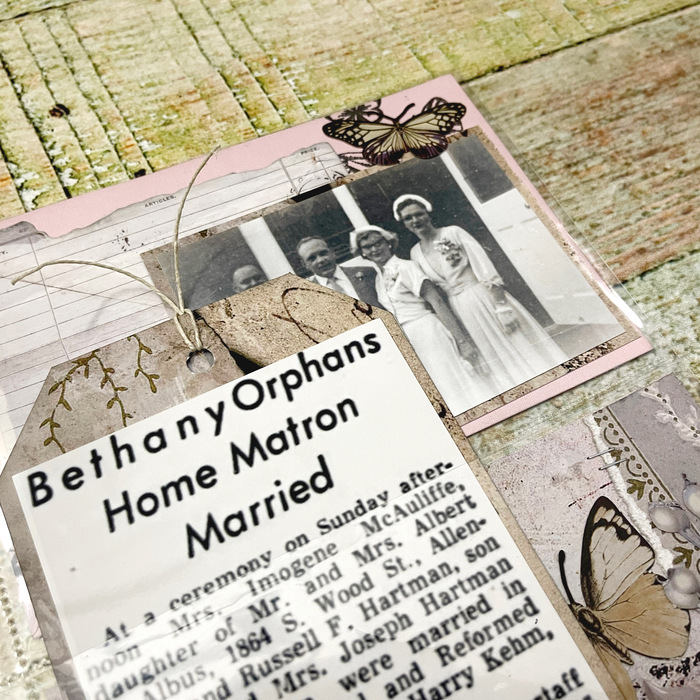 I wrote on the pages after I photographed the project and added the newspaper name and date on the back of the tag holding the article.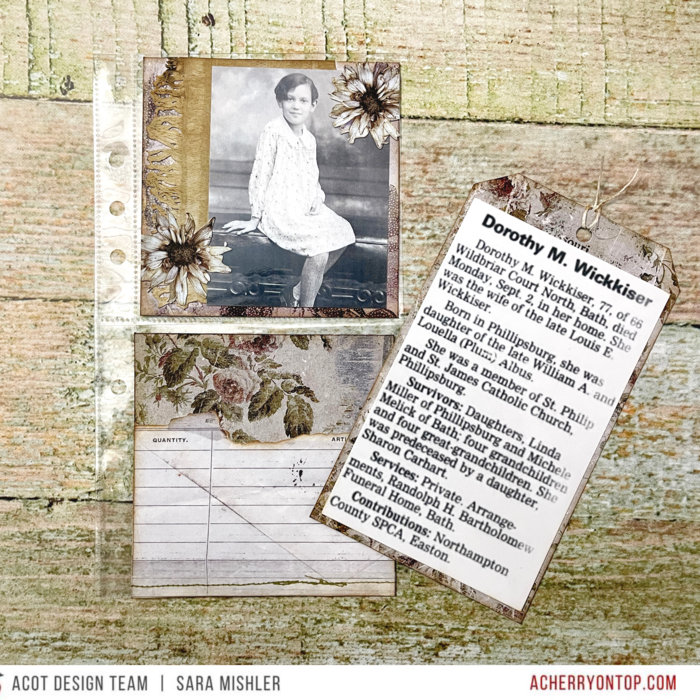 The next story I found was my great-grandaunt Dorothy, "Aunt Dot". I had her photo but that was all I knew of her. I found her obituary next and discovered quite a bit more information about her.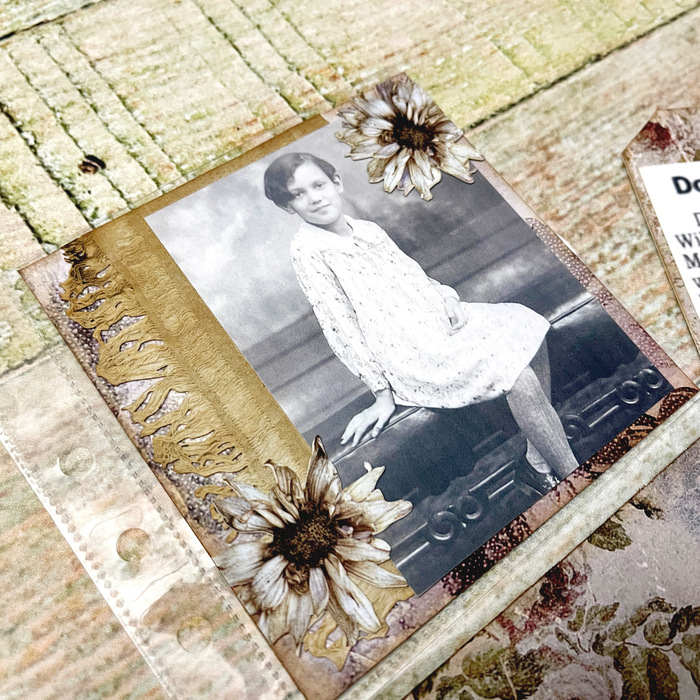 So that's the story I documented next. Again, documenting my journey through my history, not in chronological order, but just as I discover things I find interesting.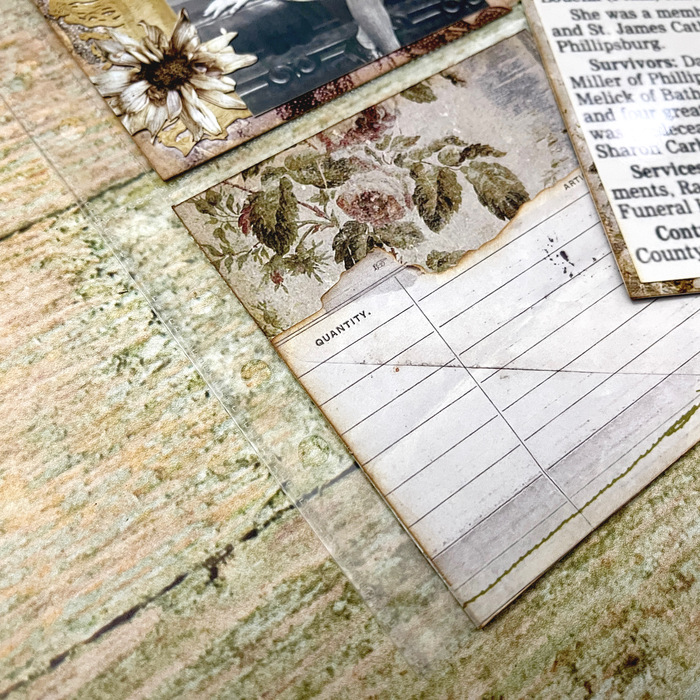 I am going to continue to document and create pages for the stories I have found. I have found so many things! Some are extremely sad, but also stories that I want to tell and share about my family and where I came from. I have always been fascinated by history, and I love learning about my own.
You can check out the video on my channel where I walk through the album and my plans a bit more and create these two pages! 
Have A Lovely Day! 
Sara 
---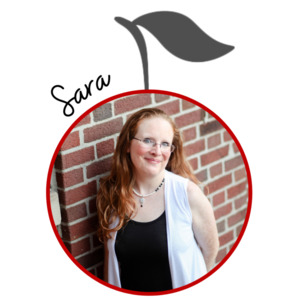 Sara Mishler
Hello! I'm Sara and I'm from Western Pennsylvania. I am 40 years old and the mother of 2 boys and 3 dogs. I work at home, homeschool my boys, and take care of my elderly grandfather. I love to read, and I like to cook, but I'm not a fan of laundry or dishes! I also love being a creative artist in this industry! I like to try all.the.papercrafts and mixed media. I enjoy teaching what I've learned for the last 18 years I've been creating, mostly on my YouTube channel but I have also begun creating my own classes for my website. I've been a part of the community at A Cherry On Top since 2013 and can't wait to get started! 
See more from Sara on her Gallery, Blog, Instagram, Pinterest, Facebook, and YouTube.