We are hosting Facebook Live classes every Friday! We recently remodeled our in-store classroom but due to more shutdowns from Covid, we haven't been able to use it very much. So we wanted to start an online classroom! We will give you a list of all the materials we will be using in these classes, but feel free to make it your own. Learn something new, ask questions that will get answered in real-time, and make a cool project! We are ready to have some fun and I would love it if you created along with us! Here is the schedule for April.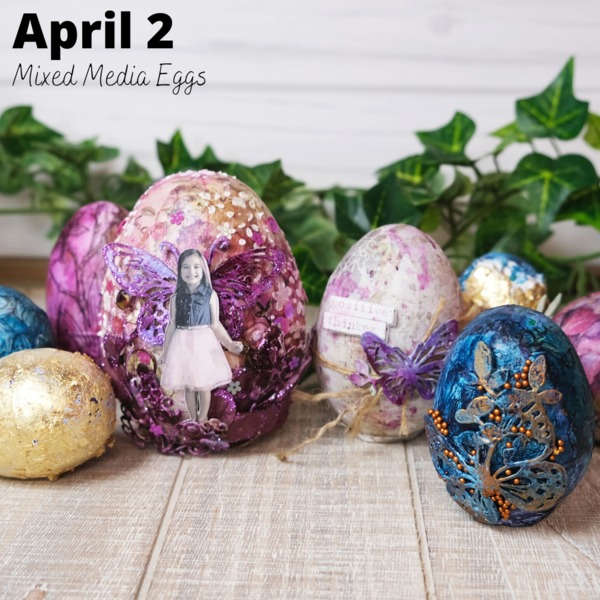 In this class, we will be transforming plastic eggs into little works of art. These eggs make a great spring decoration or a beautiful little gift.
Supplies Needed: Plastic Eggs, White Gesso, Rice Paper, Multi Medium Gloss, Chipboard Diecuts, Liquid Acrylic Paints, Metallique Waxes, a flat bristled paintbrush, Foil Flakes, and whatever other elements you wish to add.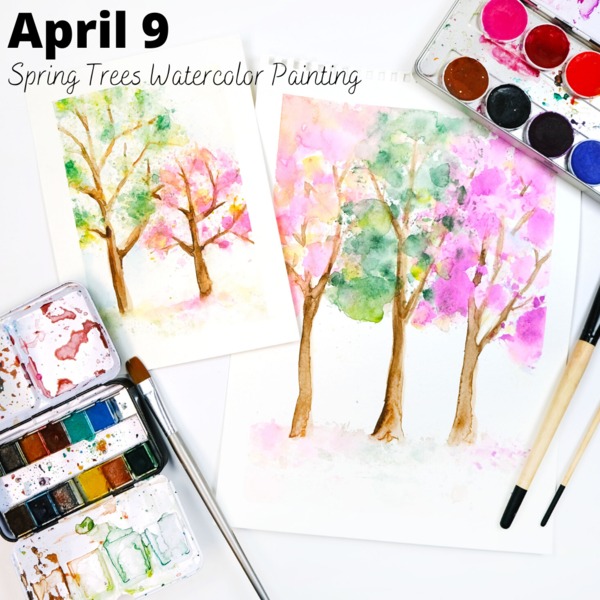 We will be painting these spring trees using the scrunch, bunch, and dab technique using a piece of plastic. This class is beginner-friendly.
Supplies needed: watercolor paints, watercolor paper, paintbrush, a glass of water, paper towels, painter's tape (if you want to have a white border) 
---
The rest of the April schedule will be posted soon!