Happy August Everyone! 
I'm here today to share with you my projects this month featuring Around The Table from P13! 
This is such a lovely collection. I know most of it is sold out, but if you have some, I hope you will be able to find some inspiration in my projects and document your foodie stories perfectly!
First up, Yum Yum Yum, which features hanging die cuts and a cut file in a supporting role. I played along with fellow Cherry DT member Natalie's Freshen Up series and added some small stamps.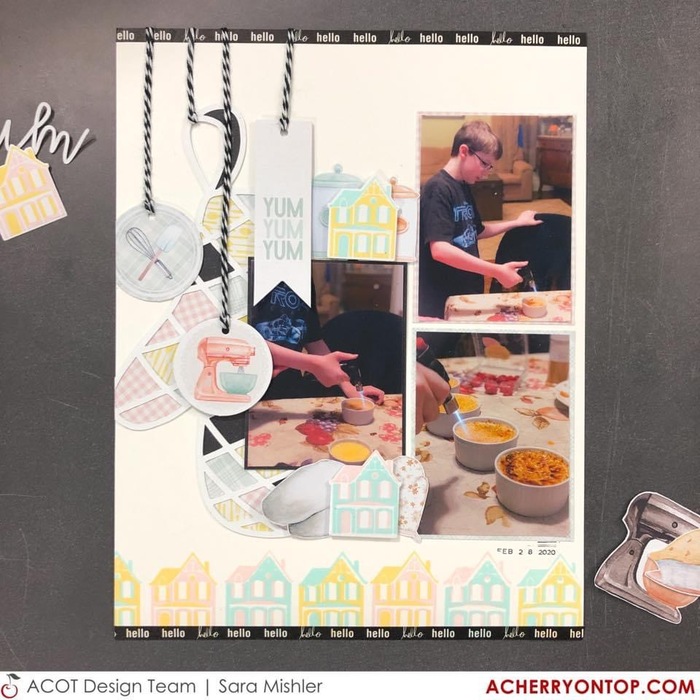 You can find my process video here: 
And I'm hosting a challenge on the Message Board as well and you can find it here!
---
My next project is Warm And Cozy. For this one, I created a full background design on my page. I added a title from my stash of alphabet stickers and lots of fussy cut elements. I love fussy cutting and these papers were made to be fussy cut and layered up!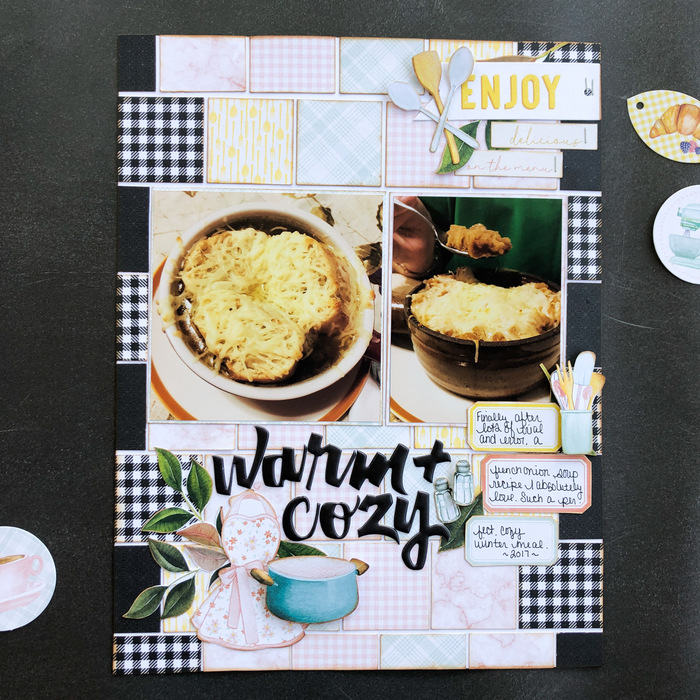 My process video for this project can be found here:
---
For my last project, exclusive to the blog, I used another large cut file for my title. I added a tag from the tag pack, more fussy cut elements, and I just love how it turned out.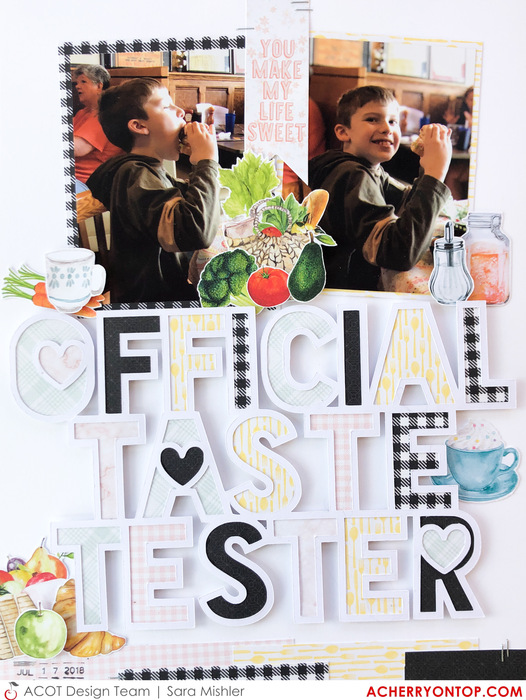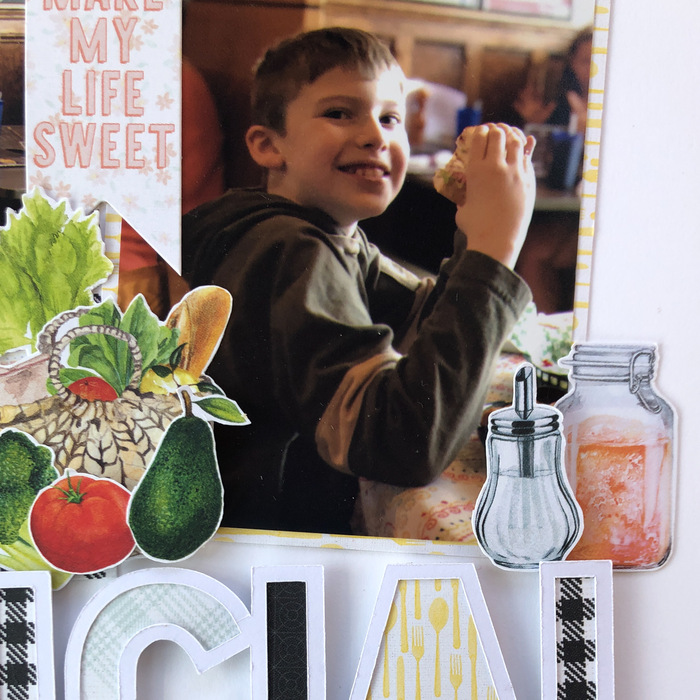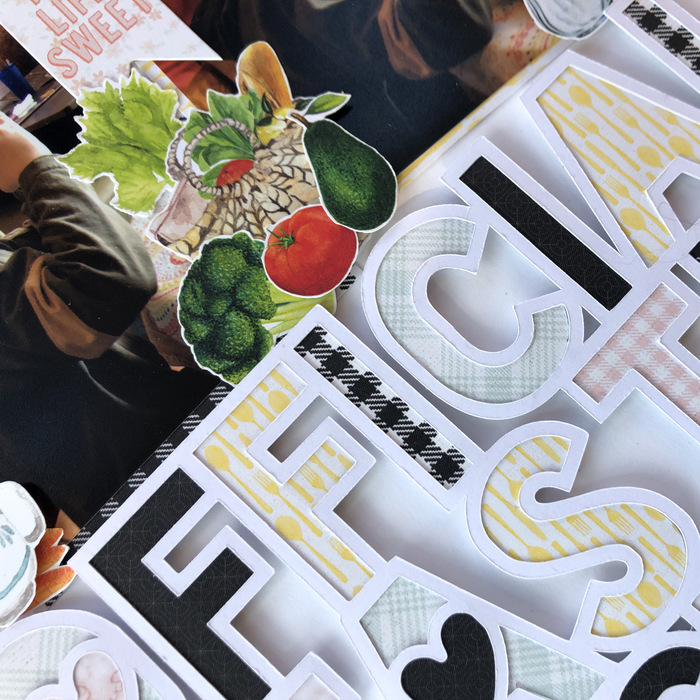 I created all 8 1/2 x 11 pages this month. I enjoy creating in all shapes and sizes and wanted to get a few more in this size into my album.
I hope you have enjoyed all these fun projects! Next month I'll be playing with Amy Tan's new Late Afternoon line. If you'd like to see an unboxing of all those goodies so you can create along with me, you can find it here.
See You Next Month!
Have A Lovely Day!
Sara - ACOT Design Team