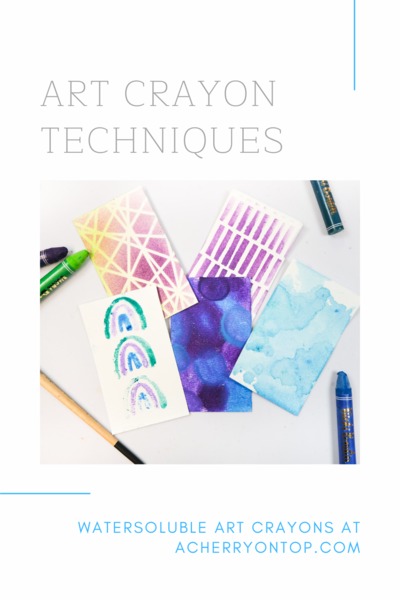 Another item found in the March Cherry Box is Vicki Boutin water-soluble art crayons! These are so much fun to work with as there are so many possibilities and different ways to use them. So grab some scrap pieces of watercolor paper and follow along with these techniques!
Technique #1 Rubbing with your Finger to Blend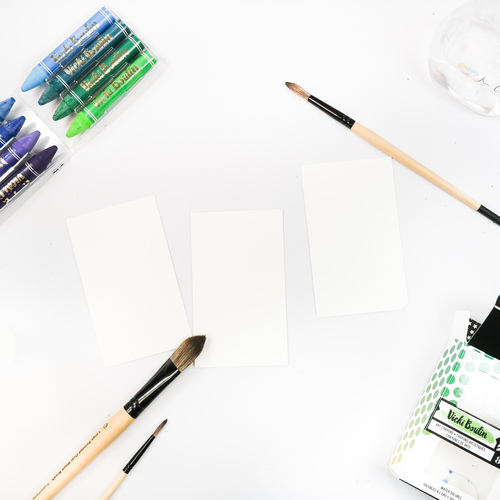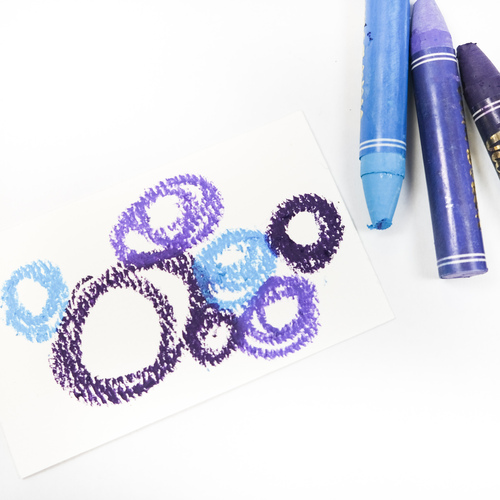 This technique does not use any water and therefore is a good technique to start with. All you have to do is draw on your paper with the art crayon as you would with a normal crayon. You can leave your drawings like this or blend them together. These crayons are highly pigmented and creamy like oil pastels so they can be blended. I am just using my finger and in a circular motion blending them together and adding more pigment as needed.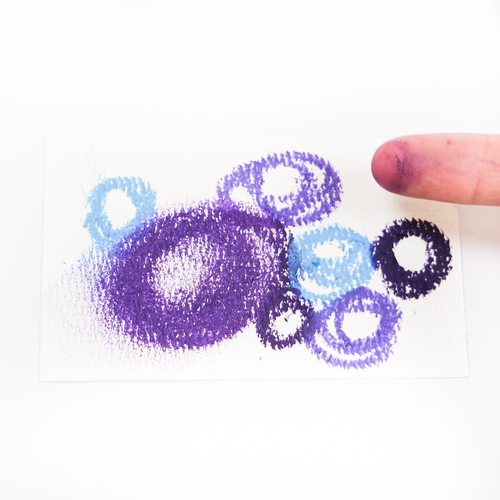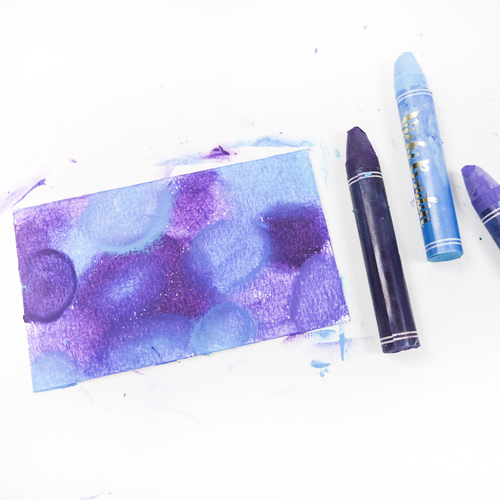 Technique #2 Use a Non-Porous Surface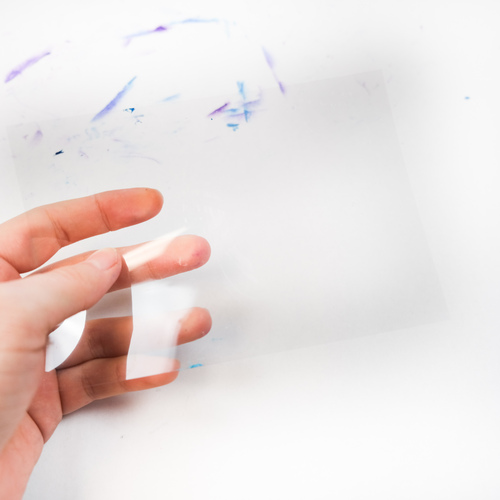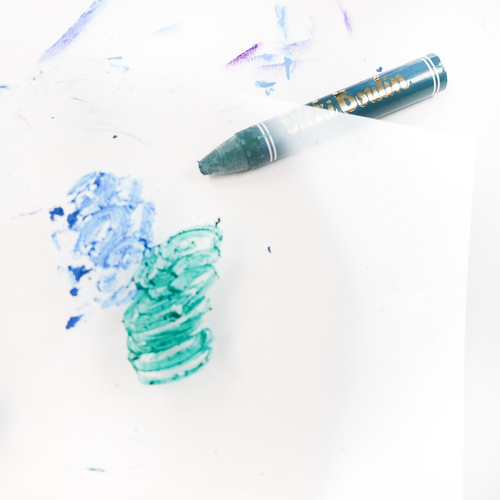 For this technique, you need a non-porous surface. This could be a glass media mat or even a plastic bag. I am using some of the firm plastic packaging from one of my stamps. Start by drawing directly onto the plastic. Add water using your paintbrush to turn the pigment into watercolor. From here you can use your paintbrush to paint onto your paper, or you can flip your paper directly onto the plastic for a spontaneous background look.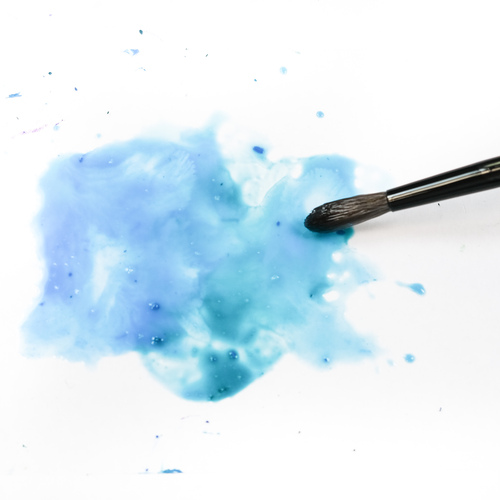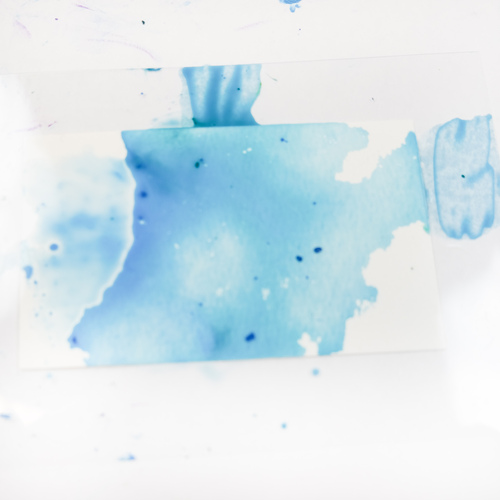 The watercolor can be manipulated with the plastic sheet and moved around on your paper until it dries. Play around with it until you like how it turned out. This process can be repeated multiple times to get the shade of watercolor you like.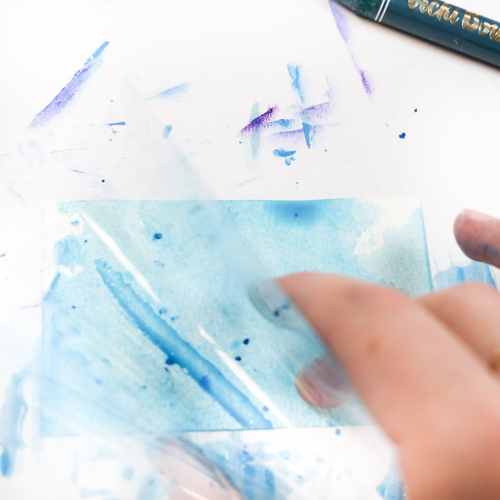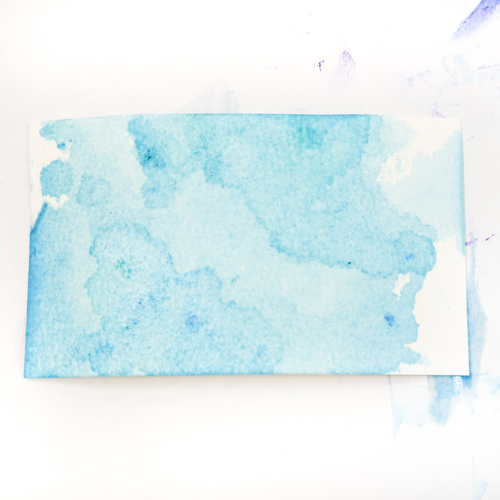 Technique #3 Stamp It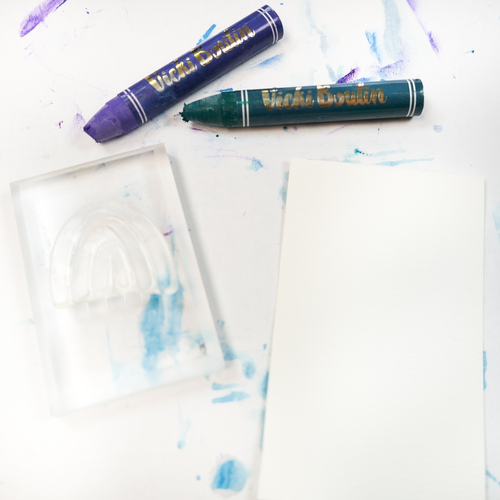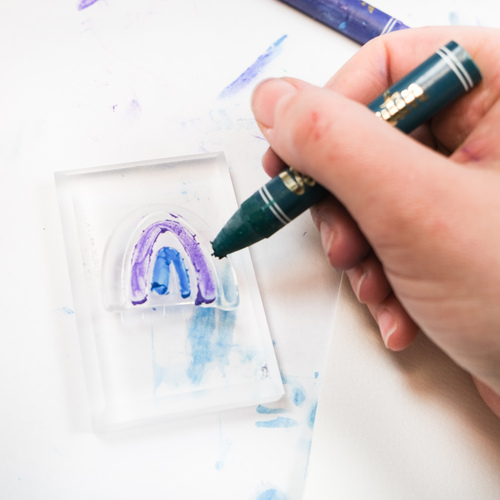 Start by drawing directly onto your stamp. This technique works with a variety of stamps, even ones that are more detailed. Spritz with water before you stamp. You can stamp multiple times and just spritz again to continue using the pigments on the stamp. Each stamp will turn out a little differently but have a beautiful watercolor look.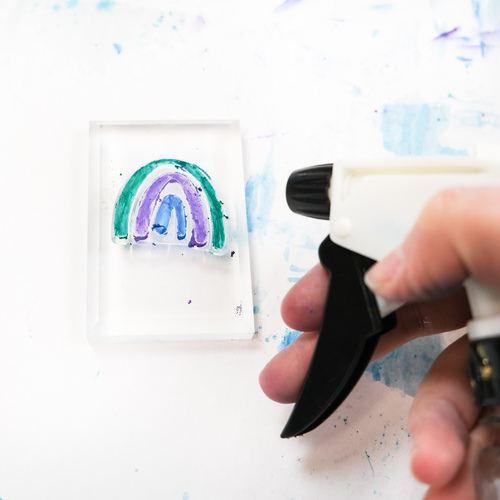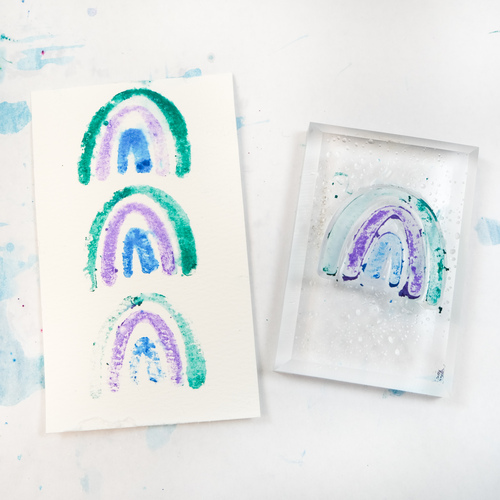 Technique #4 Stencil Brush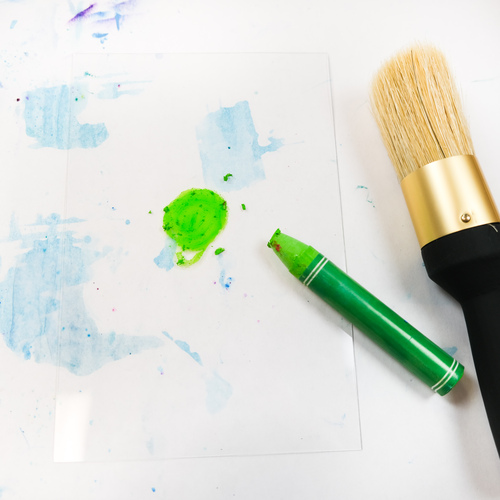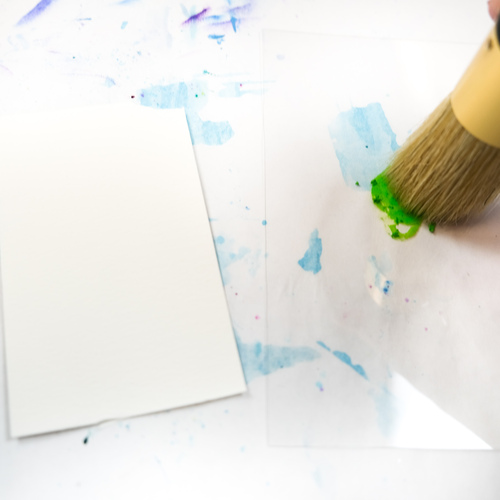 Scribble your art crayon onto your non-porous surface and then rub your stencil brush over it until you pick up the pigment. Rub over your paper in a circular motion to slowly build up the color. You can do this over stencils as well.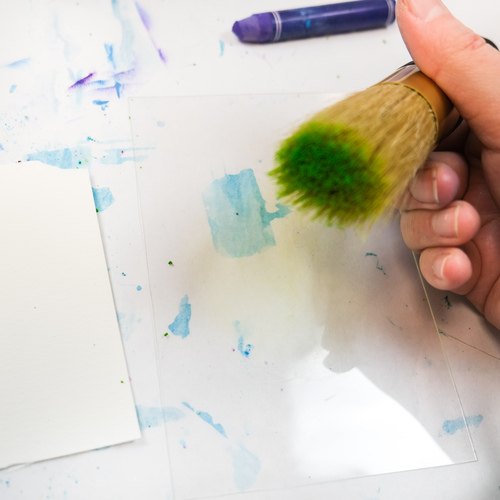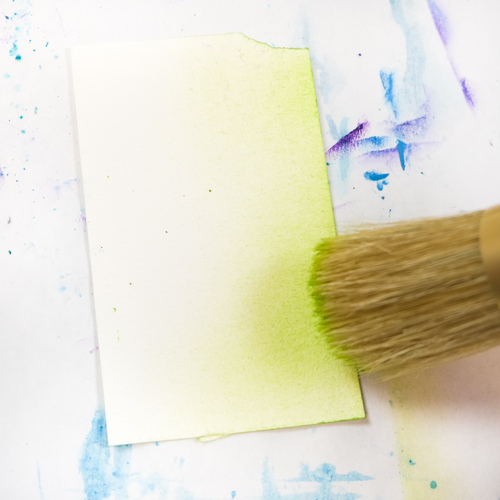 Lightly spritz your brush with some water to get the most out of your pigment. You only need the tiniest bit of water to activate the watercolor. If you get it too wet the color will start to go underneath your stencil.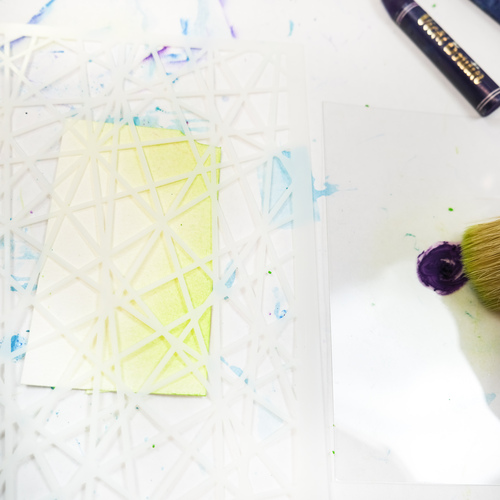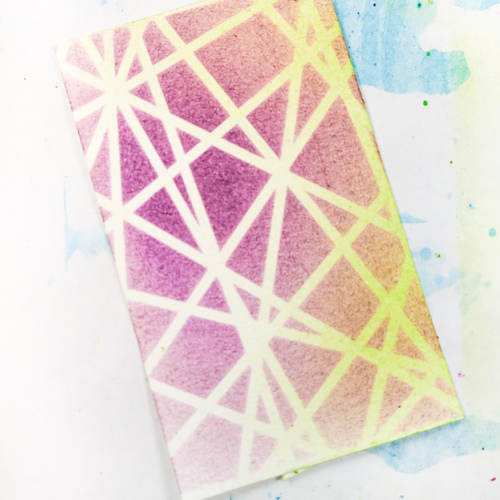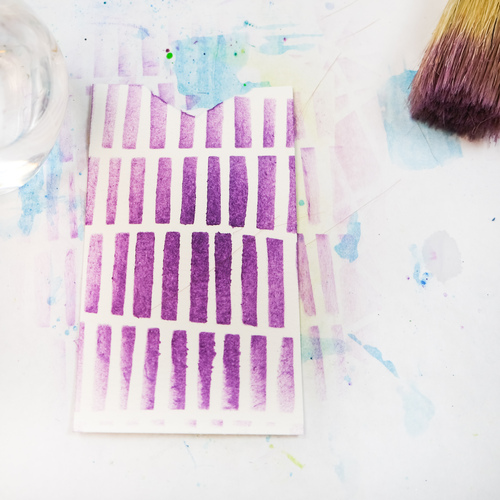 You have until February 25th to subscribe to receive the March Cherry Box, which includes art crayons, texture paste, mixed media paper, stencils, and much more!
---
Have you subscribed yet? Get paper-crafting goodies sent to you every month with the Cherry Box!