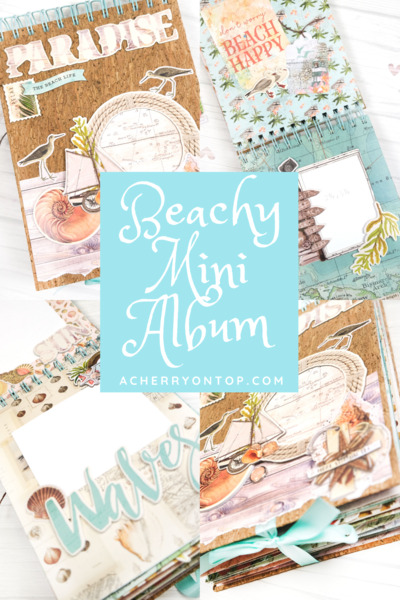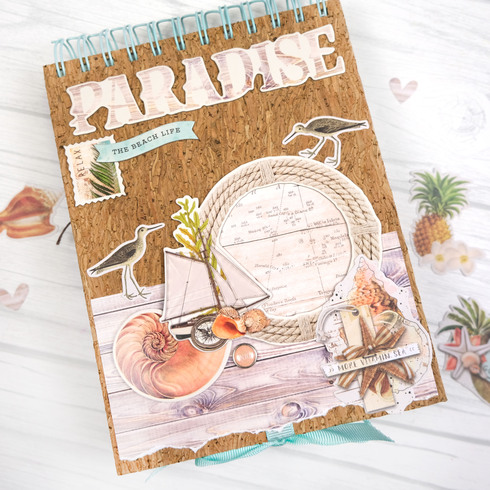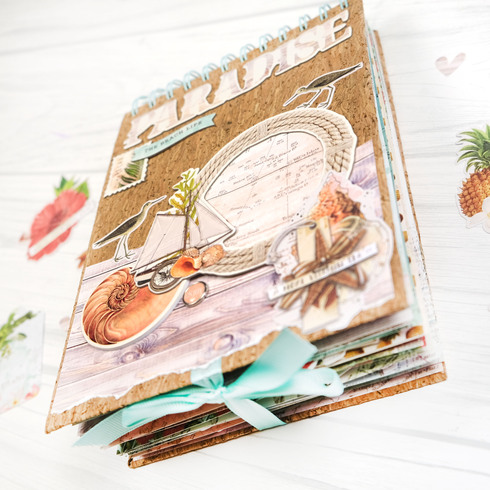 Hi Cherries! Today I am sharing this mini album I made using the Cinch and the "Simple Vintage Coastal" collection. I used the 6"x 8" paper pad for all of my pages. I love this size paper pad because I do not have to trim any pages to make the perfect size mini album!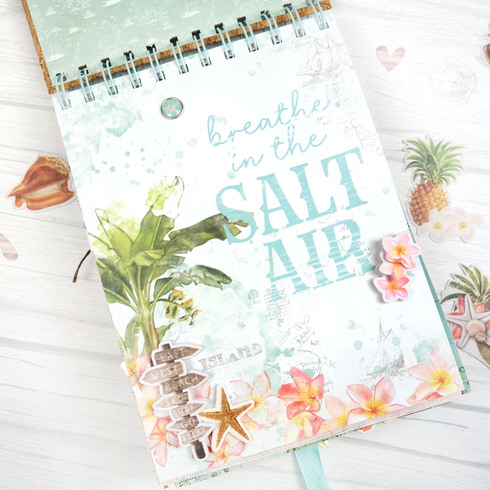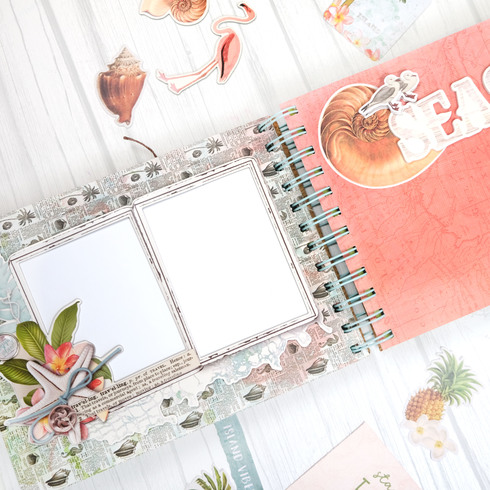 You can watch how I made the binding of this book in the video below:
After the base of the book was made, it was time to start embellishing. I added some ribbon to the outside of the cover so the edge of the book could get tied together. I knew when I started adding in the puffy stickers and layered stickers the book would get thicker and I wanted a closure that would keep everything neatly inside. To make sure the ribbon stayed in place, I glued a piece of paper over it and incorporated that into my design. On the backside, I glued a piece of ephemera over the ribbon.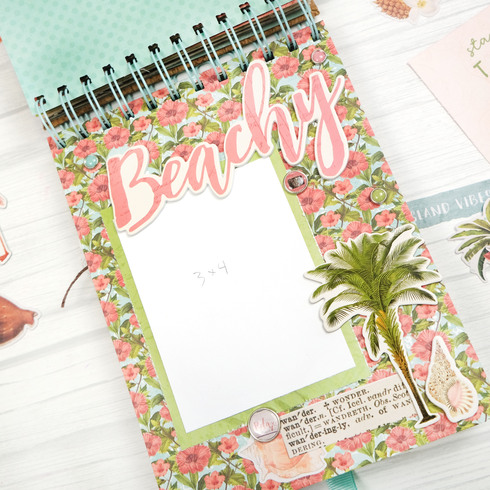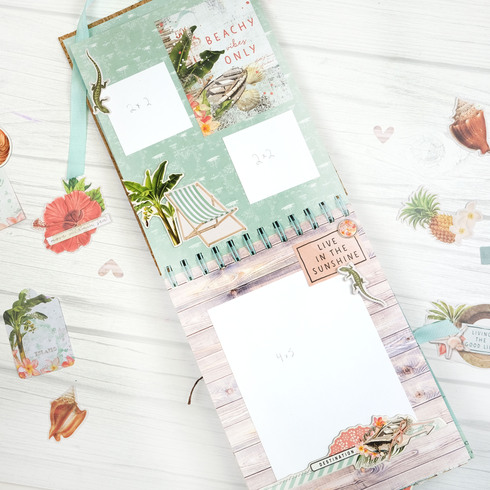 I did not have photos ready and printed out when working on this album so, in their place, I added white cardstock and wrote out what size photo needs to go there.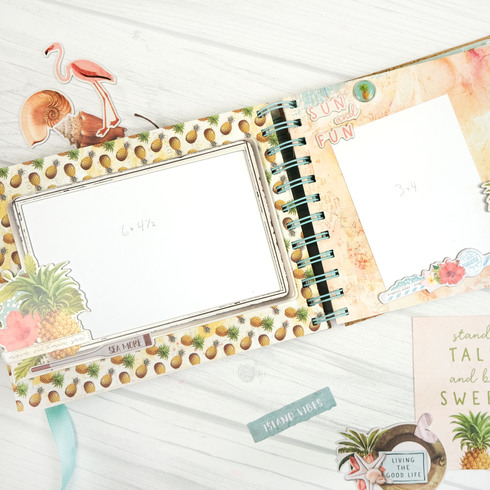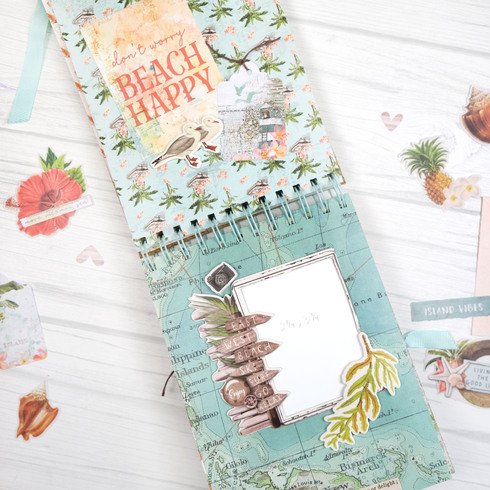 Here are all of the products from this collection that I used in this album:
I loved layering the ephemera and sticker to make fun clusters around the pages. I liked having the bigger words from the puffy stickers to use as titles on these pages.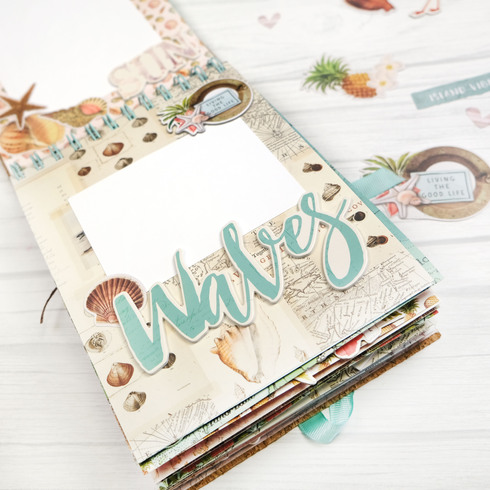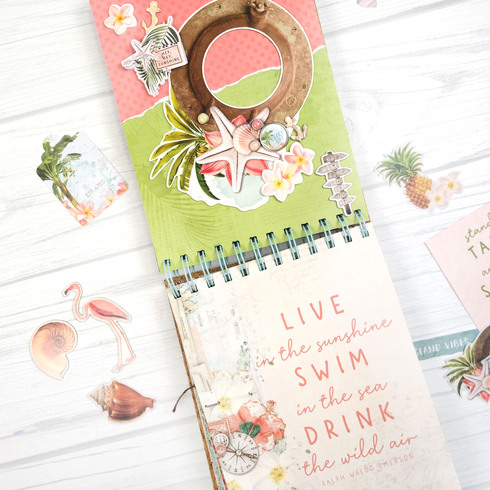 On many of my pages, I used a chipboard frame. They make for a quick and pretty page. I still have quite a few blank pages in this album that I can fill as needed based on how many photos I get.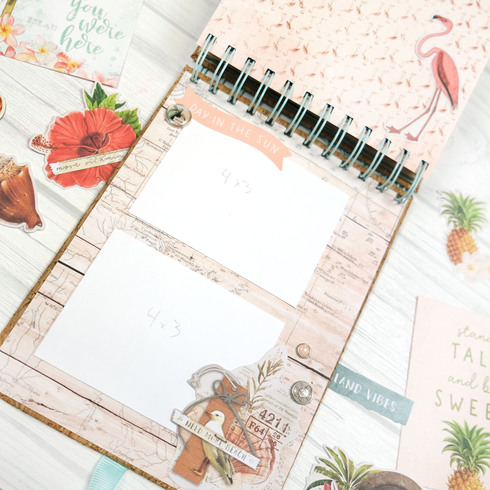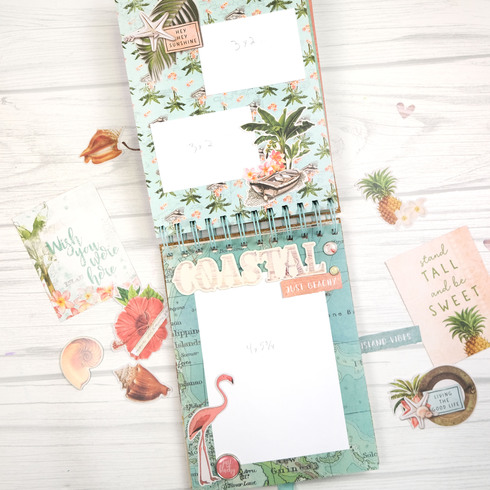 This was such a fun collection to work with and I can't wait to take some beach photos to add to it! Thanks for stopping by the Cherry Blog today!