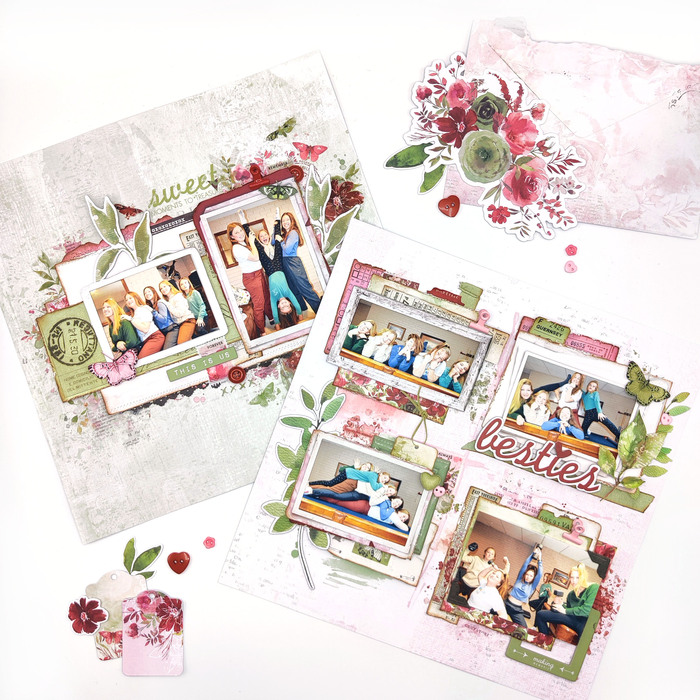 Good morning, Cherries! Today I'm sharing a double-page layout I created using the ARToptions Rouge collection. 49 and Market came out with some new products with this release which includes the Ultimate Page Kit and a Cluster Kit. I've now tried out both and think they are great additions to all of the regular scrapbook products. These products are made for layering and these kits teach you a new way to do it!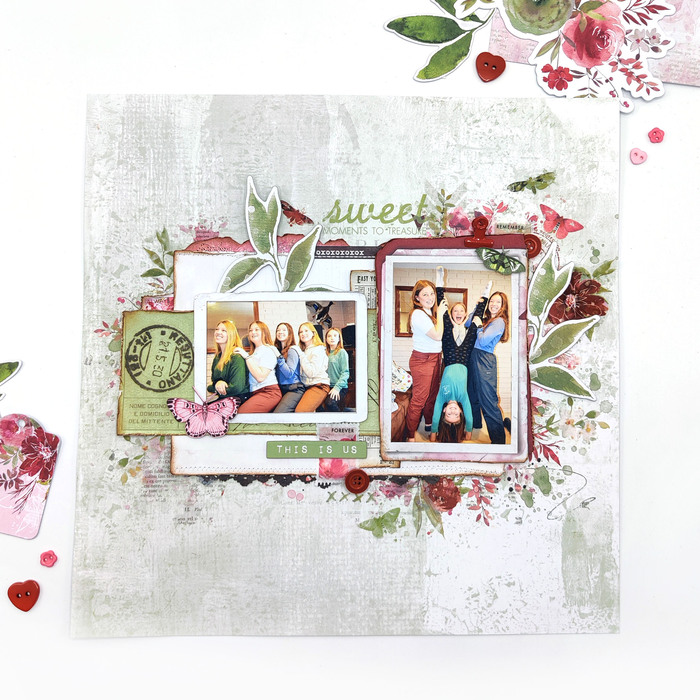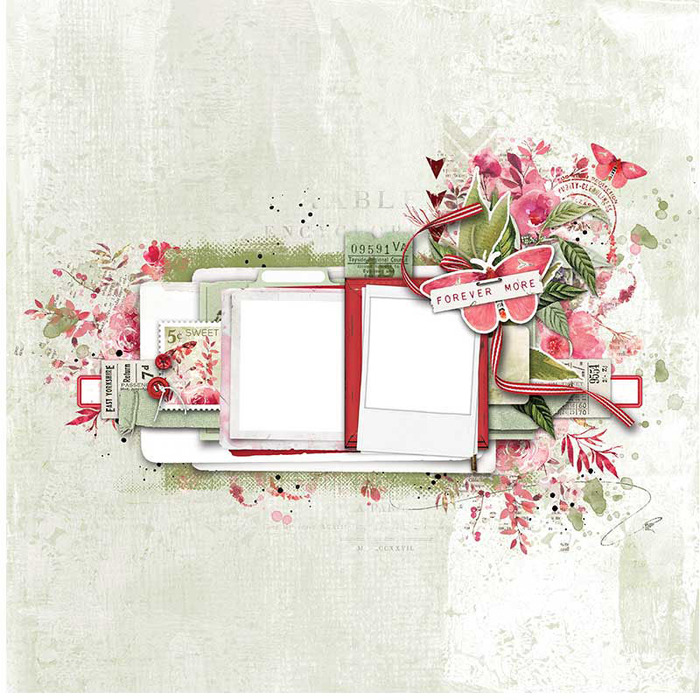 You can see the similarities and differences between my layout (the one with photos) and the page kit inspiration. I wanted to use larger photos and in different orentations than what the kit showed so I knew I wouldn't end up with my page looking exactly the same. This kit came with plenty of additional products so I could improvise.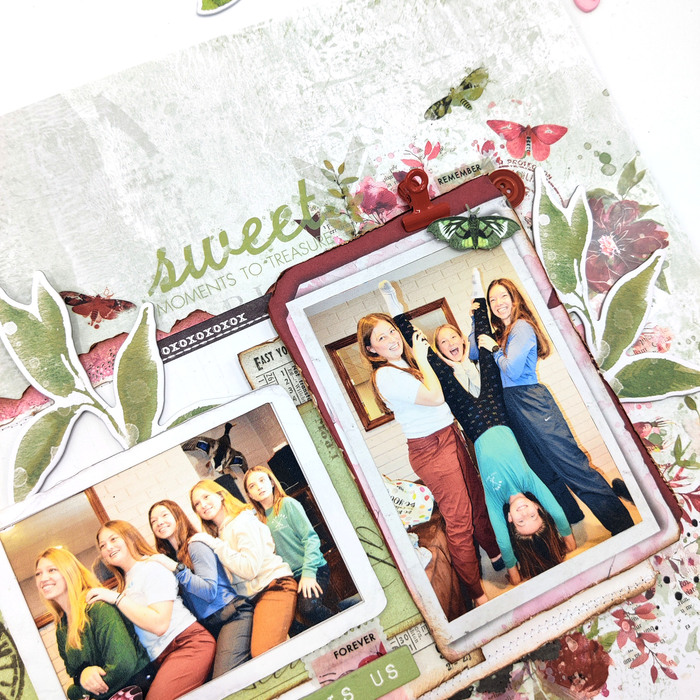 My cousins and I took a goofy photoshoot and I've been waiting for the right collection to scrap it. I like that Rouge can lean more toward an everyday page as well as having some hearts and love elements as well. I gravetated more to using the greens of the collection then the pinks and reds.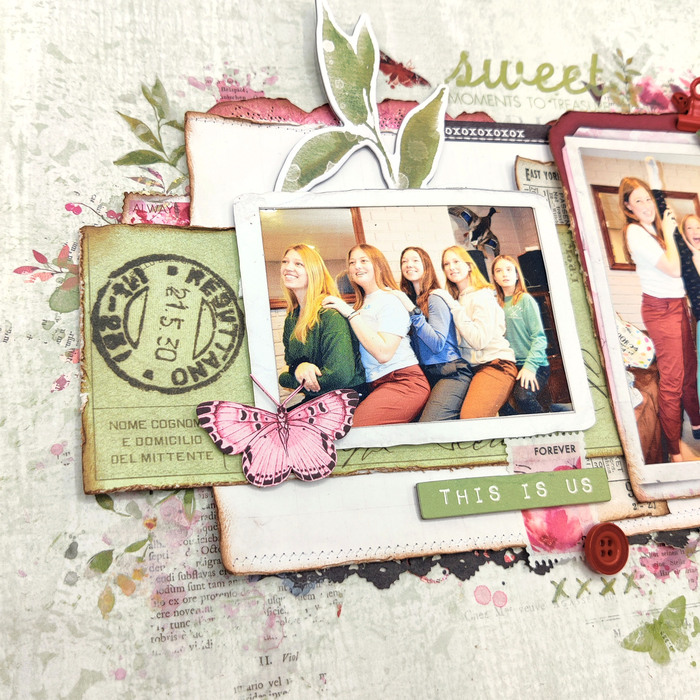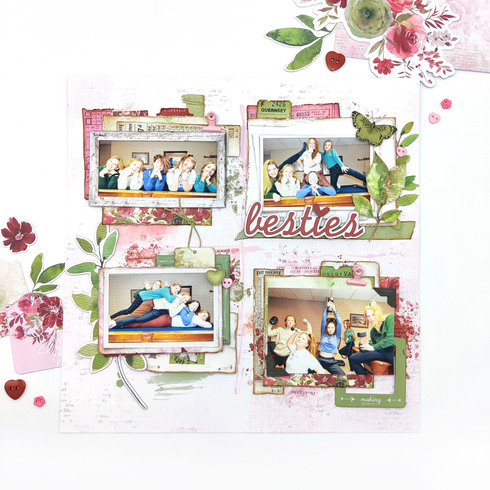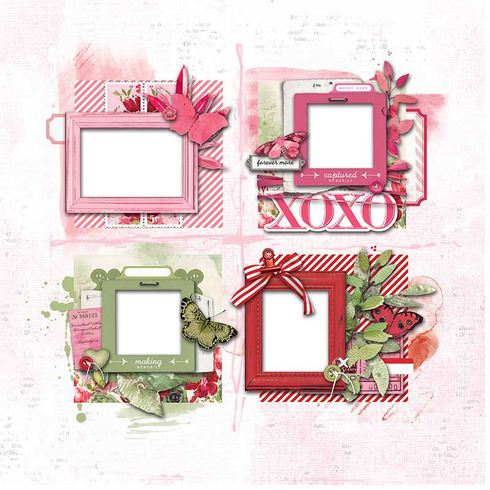 With my other page, I knew I wouldn't be able to follow the inspiration page exactly because again I had larger photos I wanted to use. I was able to find other frames in the lazer cuts for my photos. I wanted to do a lot of layering behind my photos and began by clustering the embellishments starting with larger pieces.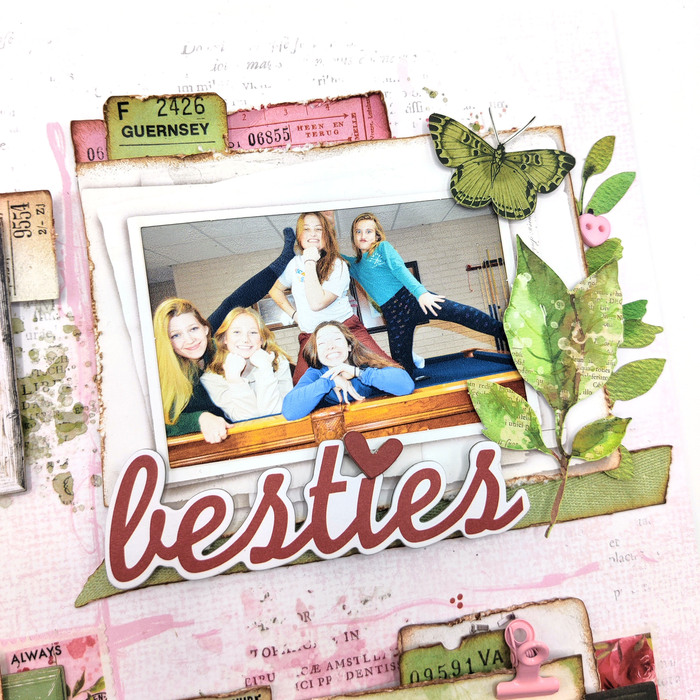 Because my photos and clusters were larger than inspiration, it covered up a bit of the mixed media look that these pages had printed on them. To fix this I grabbed the Rouge Rub-on Transfer Set to add some splatters coming out from behind the photos.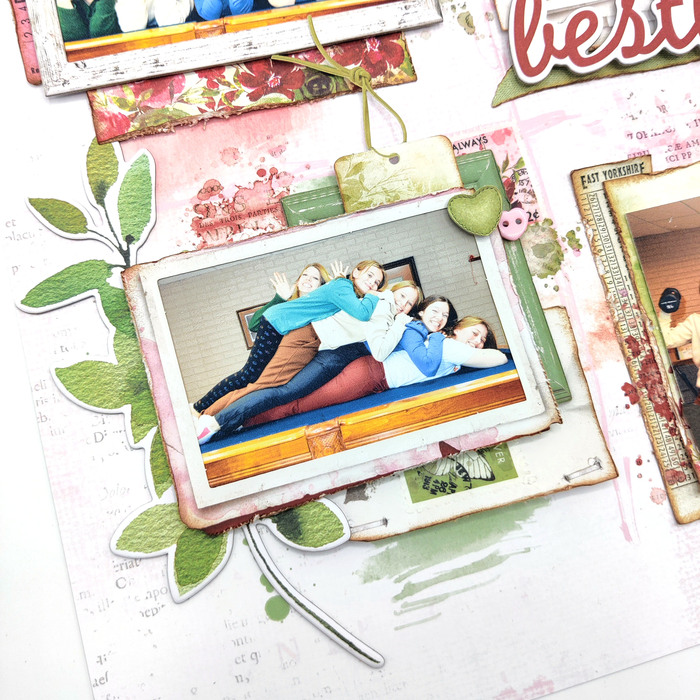 All of my layers behind my photos got distressed with Distress Ink using a Mini Ink Blending Tool around the edges. I then went around the edges with a Sizzix distress tool to roughen them up a little bit.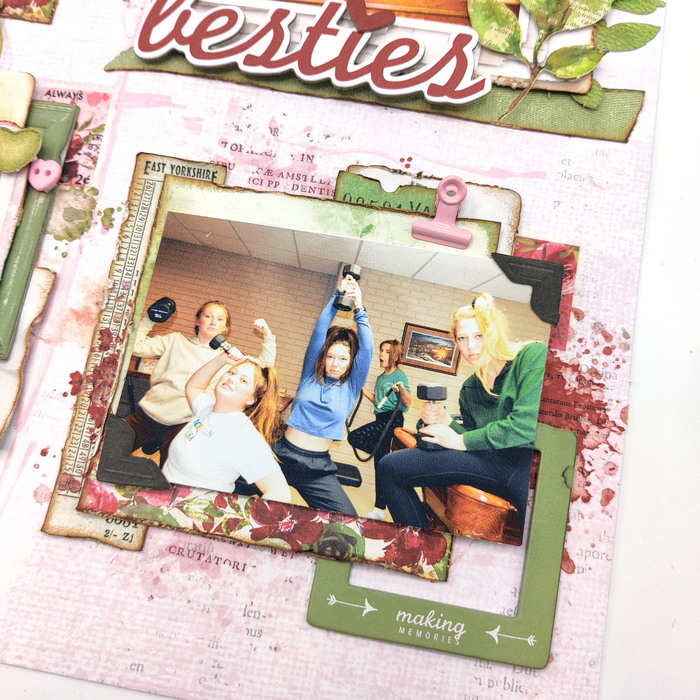 I popped the photos up on foam tape so they would stand out from the cluster behind them. Some of the other embellishments around the page also got popped up.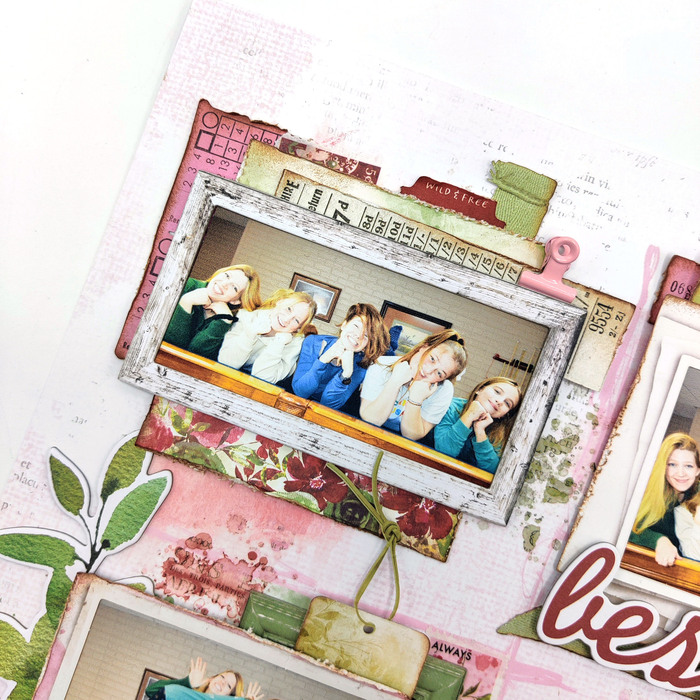 I had a lot of fun creating these pages! You can watch them come together in the video below!
Products Used: