After a recent photo-shoot with my nieces, I decided that Simple Stories' Boho Sunshine would be an apt collection to document these happy pictures. I titled my page "Hilarity" because we'd just found something hilarious right before the pictures were taken, and so these are candid, genuine smiles!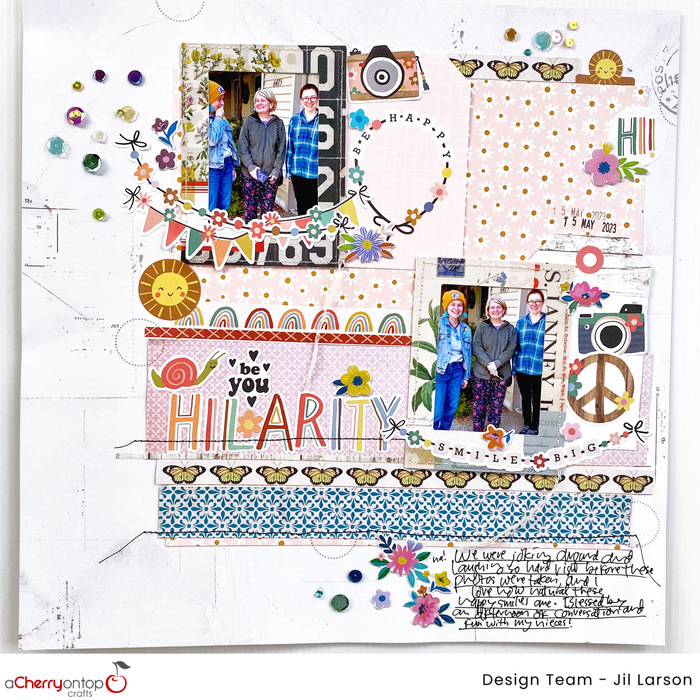 I began with a plain Simple Stories background paper, and then cut a large square of Boho Sunshine paper on which to build a loose grid. I'm drawn to small flower prints these days. I layered papers from Bo Bunny's Brighton, a collection I've found myself using a lot this spring. I love the row of butterflies (that's a branding strip!). I created my title on a broad section of Brighton paper, and then I layered in borders from the Boho Sunshine sticker book. The title is also composed with letters from the sticker book, embellished with a cute snail.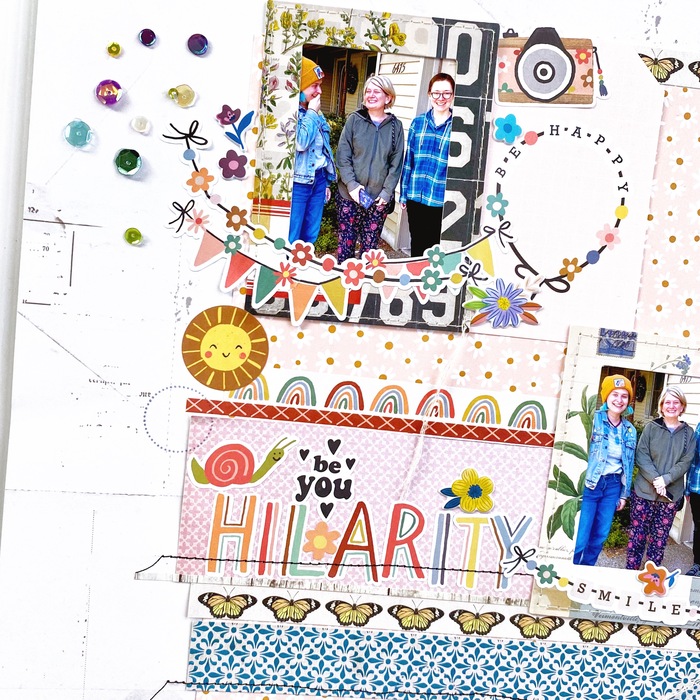 I love these photos, and so I wanted to set them off a bit. As odd as the choice might seem, the Tim Holtz Idea-Ology frames were a great way to ground the photos and add a little more funkiness to the retro vibe of this page.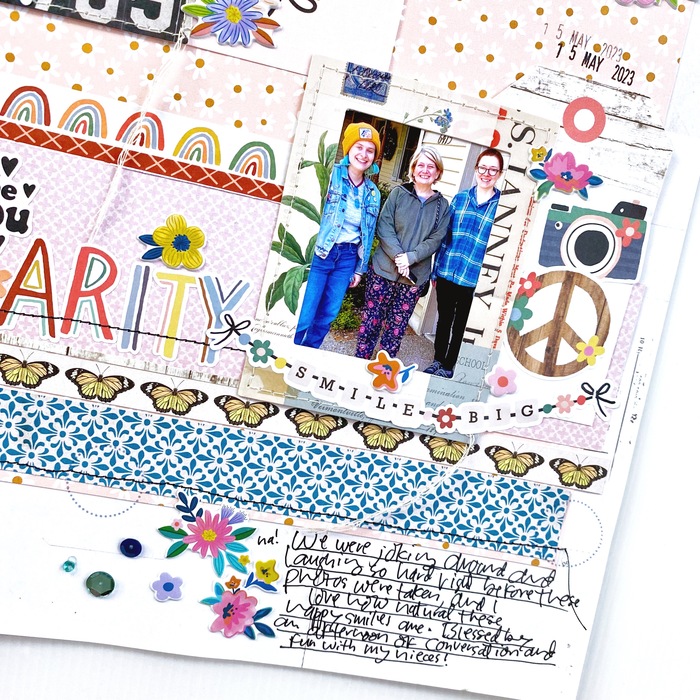 I draped each photo with flower-and-bunting banners from the Boho Sunshine sticker book. Two of the tags from the cut-apart sheet make an appearance here, too, one with a "be happy" bracelet and one white with light woodgrain. Onto the white tag I layered a peace sign sticker and a camera. I felt that the photo above also need to be embellished with a camera since the photo-shoot is an important part of the story here (and because the cameras in the sticker book are so adorable!).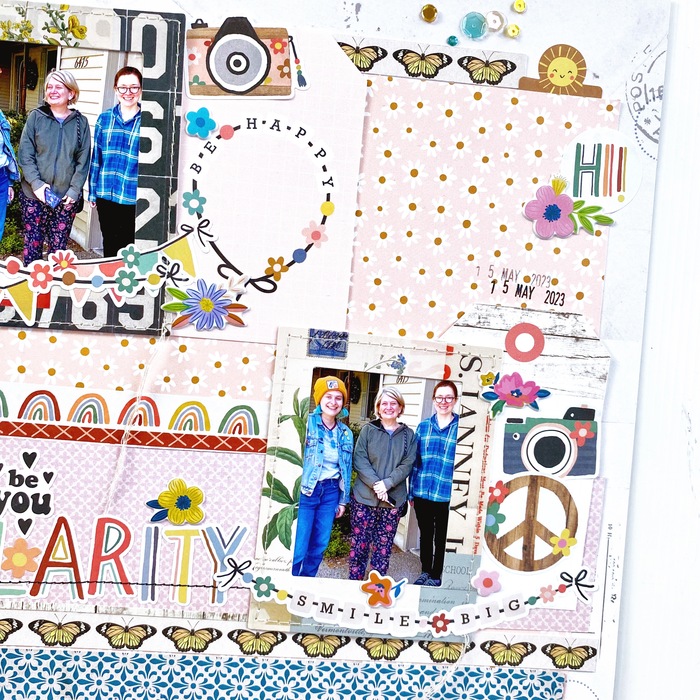 My final touches include Paige Evans puffy floral stickers, colorful sequins, and a little stamping with a simple circle stamp. Stamping the date and journaling a bit along the bottom with a black gel pen complete this page, which I know will make me smile whenever I look back on it. 
---
Products Used:
---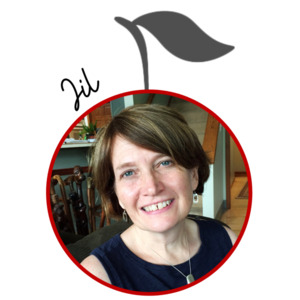 Jil Larson
Hello everyone, I'm Jil Larson, a new member of the design team. I'm excited to share my projects with you! I've been scrapbooking and art journaling for many years now. I first started memory keeping when my nieces (now in their 20s) were little girls and I was looking for a way to tell stories about them and the art they created. From there, my love for this wonderful hobby grew and developed. As a life-long diary and notebook lover, I've also recently been enjoying creative play in sketchbooks and journals.