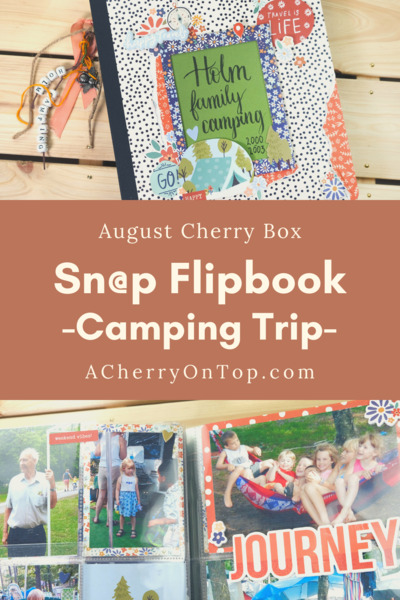 Today I'm sharing an album I made using the August Cherry Box! The Cherry Box is a monthly paper crafting subscription filled with items to make great projects! This box features the Speckled Dots Flipbook along with the "Safe Travels" collection. I love making these flipbooks because they are a great way to document an event, trip, or time. These photos are from our family camping trips from 2000-2003 and were such fun to look though!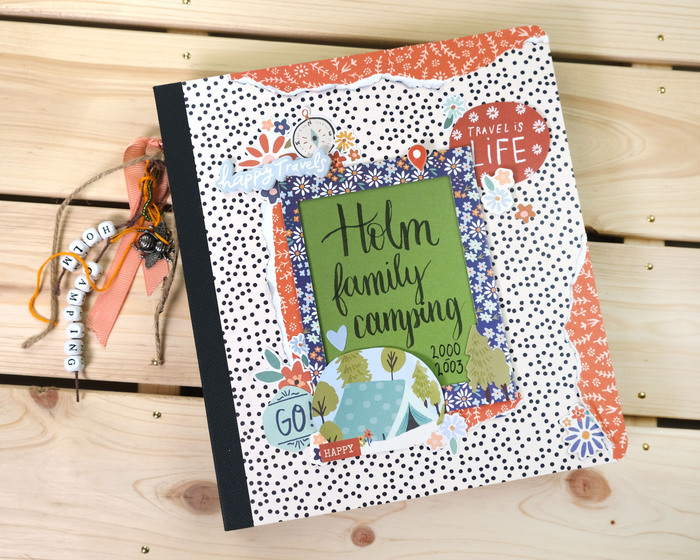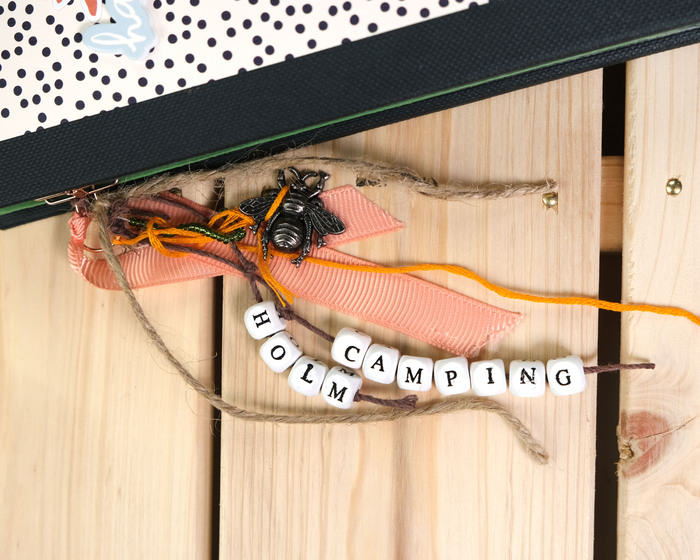 The Safe Travels collection goes perfectly with camping-themed projects and even has some camping images on the patterned papers and in the ephemera pack. I added a charm to the edge of the book so I could tell it apart from the other flipbooks I've made. I used some alphabet beads to write out "Holm Camping" and added some beads, twine, a charm, and ribbon onto a binder clip. I attached the binder clip onto one of the pages before I put the book altogether.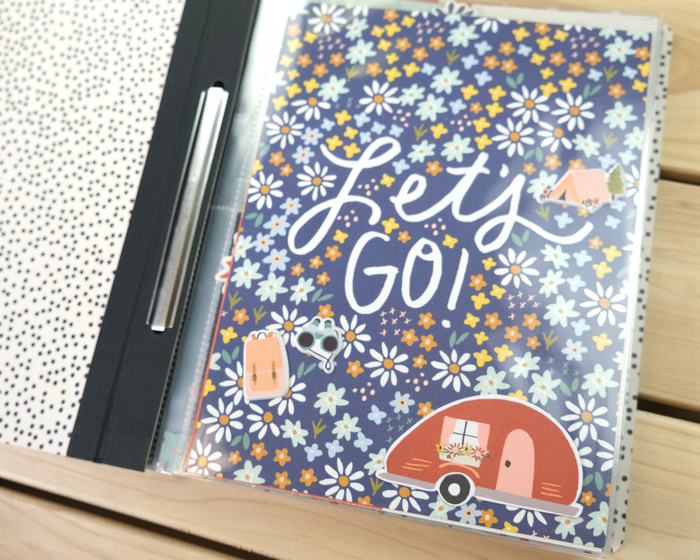 Some of the pages in the 6"x 8" paper pad work perfectly as an intro page. This page said "Let's Go!" which I thought was the perfect start to this book. I added some stickers and ephemera to it to embellish it.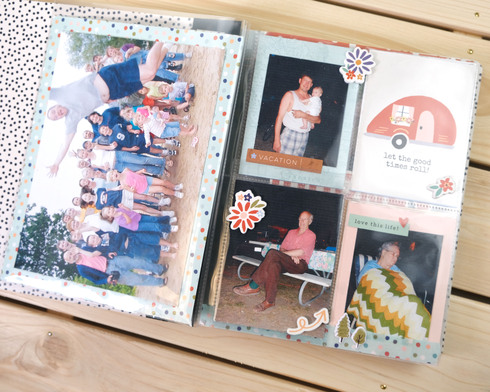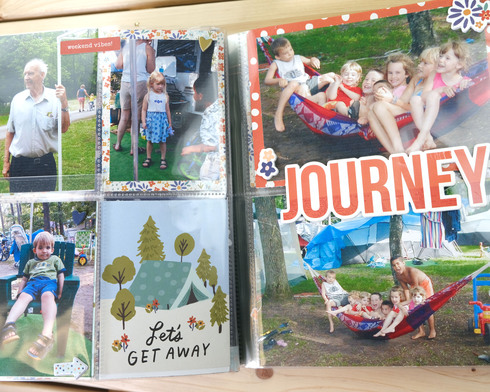 I had a lot of photos I wanted to add to this book, which makes filling it up quick and easy. In the paper pad, there are also journalling card pages that fit perfectly in the 3"x4" slots. I like to break up the pictures a bit with these or patterned paper and ephemera.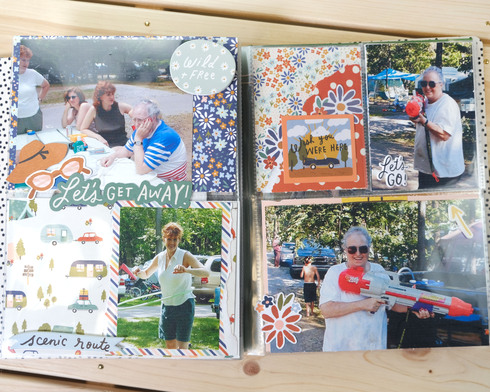 Not all of these photos have great lighting and look quite dark, but I still wanted to include them because they have great memories associated with them. To create pages that didn't look dark I added more stickers and ephemera pieces over the photos as well as matting the photos so they had a light frame. I also used photo flips because this is a great way to include all of your photos without having so many of the same event or ones that are very similar. I added an arrow to point at each place where there is a photo flip. This collection had a lot of arrows, which were fun to use.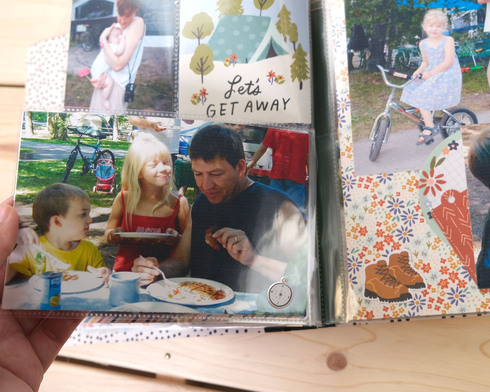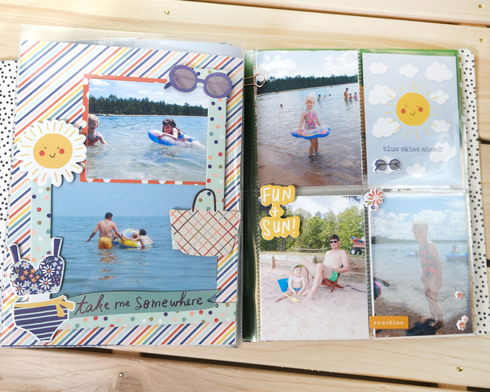 Because my pages got a little chunky after all of the layerings and adding foam to pop things up, the pages didn't lay as nicely inside the book. To fix this I added Cherry Foam Tape to the edge before adding the pages back into the book and now they lay nicely.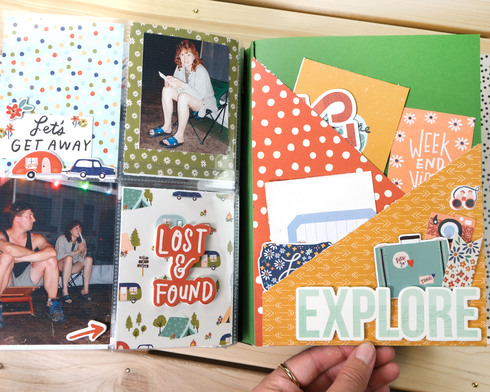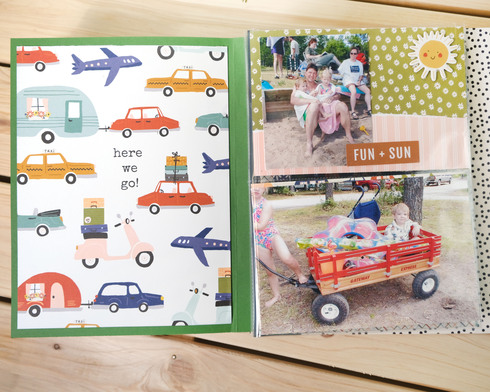 Thanks for checking out my flipbook! I had a blast making it. Be sure to subscribe before July 25th to receive this August Cherry Box! Check out the video below to watch as I start putting this book together as well as an unboxing of this Cherry Box!
---
You have until July 25 to subscribe to receive the August Cherry Box!
Have you subscribed yet? Get paper-crafting goodies sent to you every month with the Cherry Box!