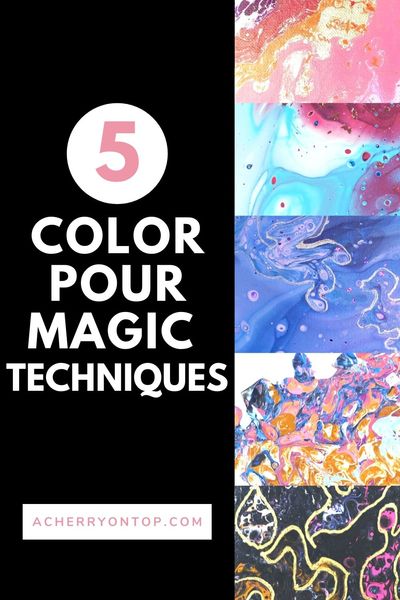 The new Color Pour Magic paints make adding cells into your paint pour art even easier. The paints are already pre-mixed with the perfect amount of pouring medium. Follow along with these tutorial videos to get started making one of a kind art!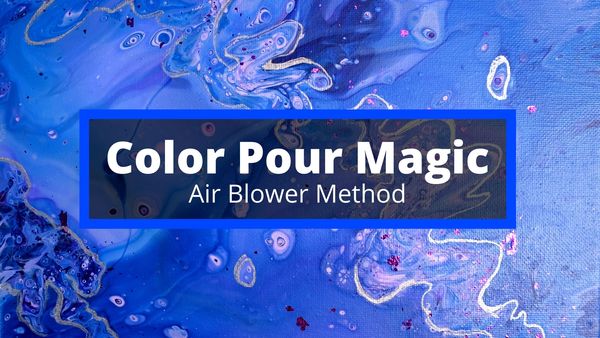 For this technique, I used the Tim Holtz air blower tool. It made tiny cells where I used it. You have to work quickly with this technique because if you wait too long and the paint starts to set you will have lumps in your painting! After my painting dried I used the Color Pour paint markers to draw shapes around where I used the air blower tool so they would stand out more.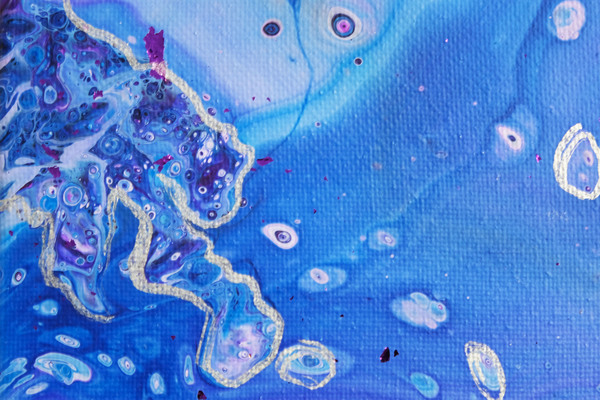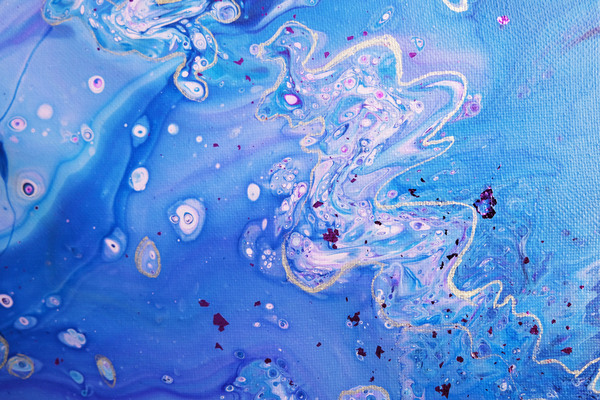 ---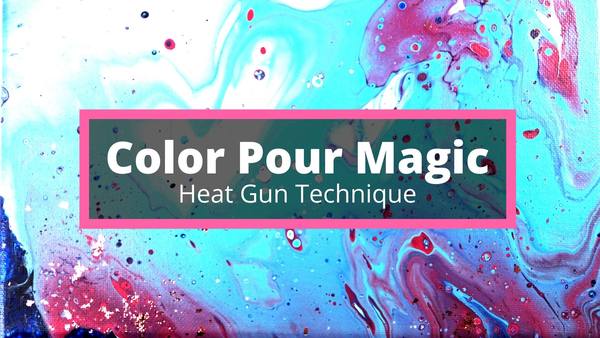 Using the heat gun on the Color Pour paintings allows the layers of paint to show through. In this painting, I heated up the paint both after I dumped it out of my cup, and after I had spread it across my canvas. The longer you heat it for, the more little cells will pop up. While the painting was still wet I added pink foil flakes onto the pink sections on my painting. I like adding the foil in just a few places on the painting so it does not become the focal point, but instead just accents a color.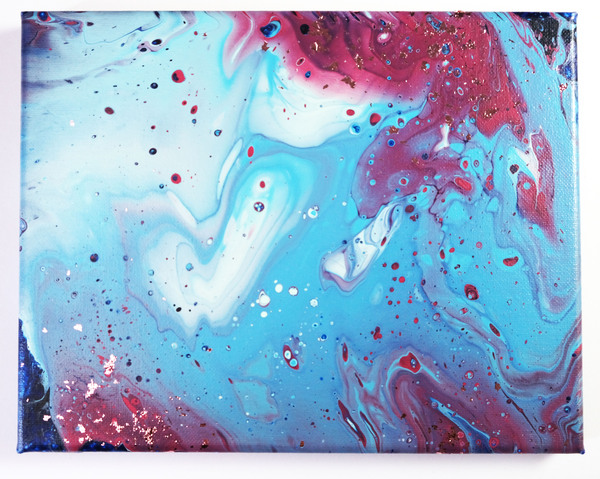 ---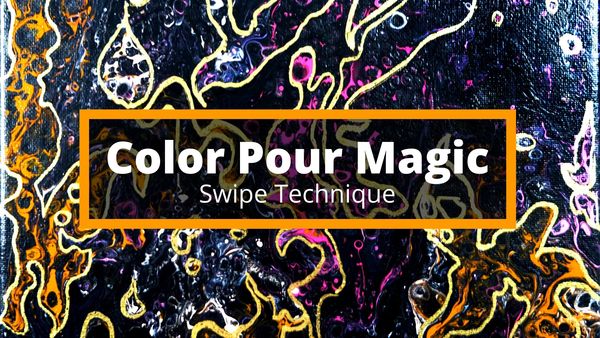 I choose to start this painting off with a black background and use some orange and reds on top of it because I was in the Halloween spirit. The swipe technique is one of my favorite techniques for paint pouring because of all the cells it creates. It creates these cells even if you use the regular color pour paint but it is even more magical when using Color Pour Magic. After the painting dried I used gold paint markers to draw around some main shapes, and trying to make some of them look like ghosts! Boo!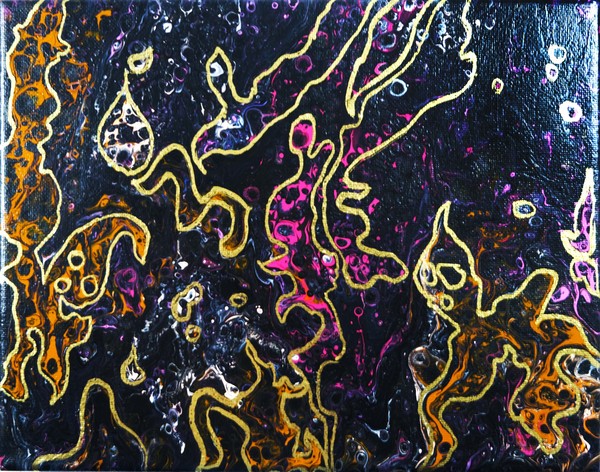 ---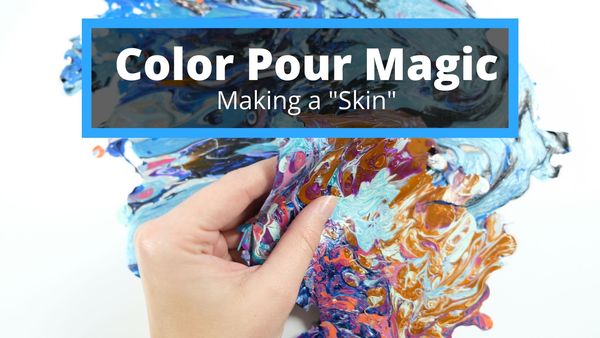 Making a "skin" is by far my favorite paint pour technique because of the endless possibilities! You can add skins to scrapbook layouts, to cover journals, add on top of another canvas for some added interest, cut up into stickers, or even put it through a die-cut machine (this only works if the skin is very thin and it is helpful to have some nonstick paper on the side by the die). All you have to do to get started is set out some wax paper or a non-stick surface to pour directly onto. Then just let it dry before carefully peeling it off. You can see how I added the skin onto a journal on our blog post HERE.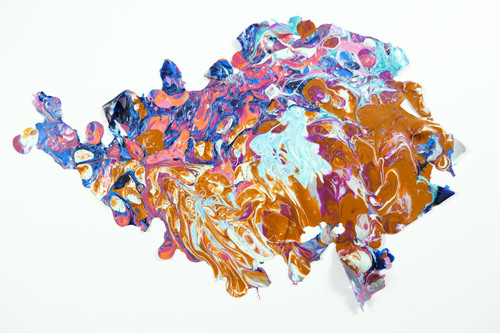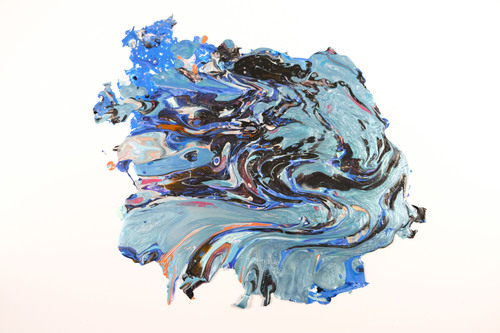 ---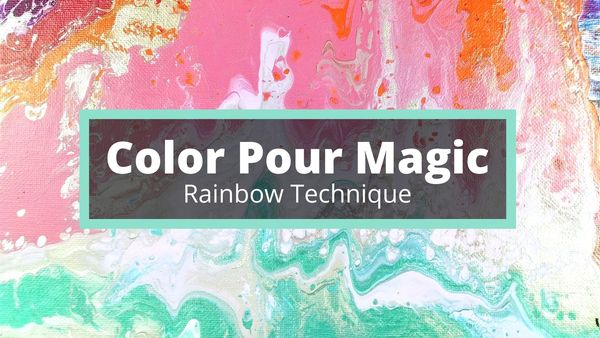 Using this technique you can create a rainbow of color! Select which colors you want in your rainbow and lay them out across the canvas. Next, add a neutral color like grey, white, or black to scrape across all of the other colors.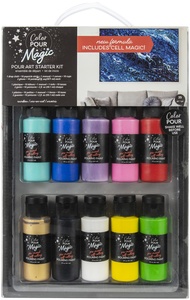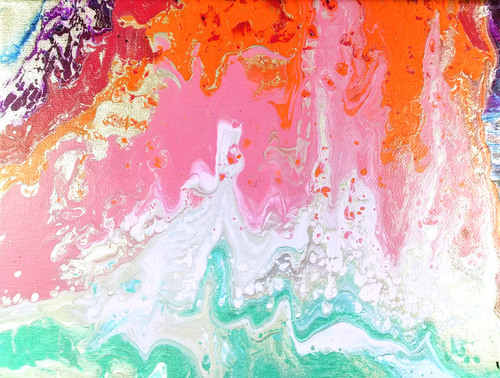 Let us know in the comments which technique you are going to try first!