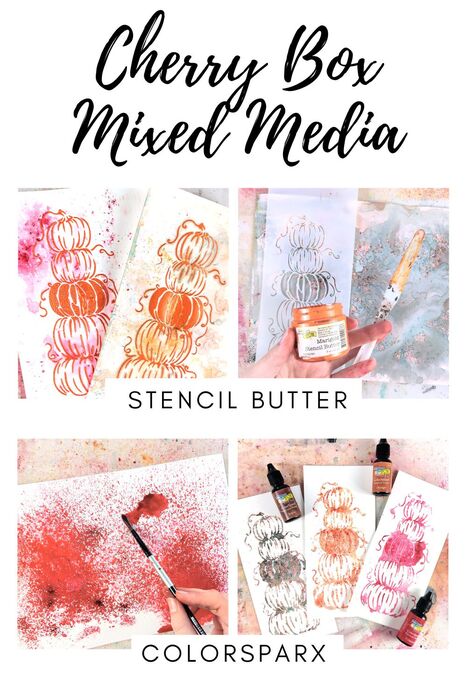 The October Cherry Box has some really fun mixed media products! In today's post, I will be showing many different ways that they can be combined to create unique looks each time you use them!
This box includes Marigold Stencil Butter, Stacked Pumpkins 4x9 Slimline Stencil, Round Watercolor Brush, and one of these three colors of Color Sparx.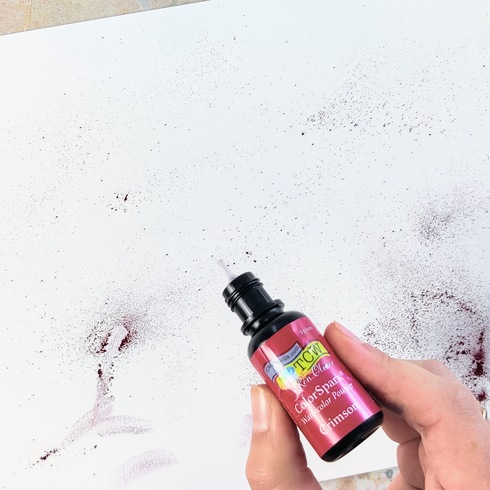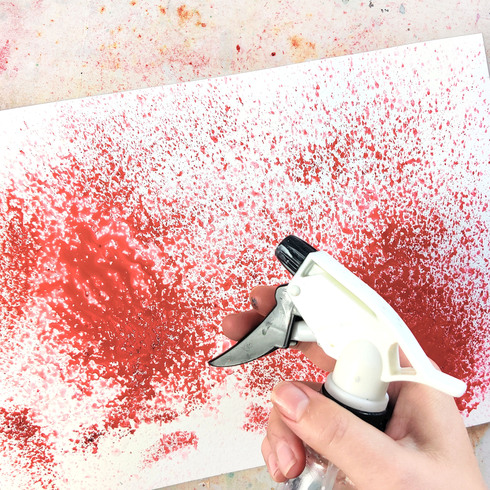 If you have not tried ColorSparx yet, you are in for a treat! They are so fun and magical to use! Start by lightly tapping some of the powder onto your paper. You do not need a lot and it is easy to add more if needed so I recommend starting with less. Once you have the powder on your paper, it's time to add water. My favorite way to do this is by using a spray bottle. You get a look that cannot be achieved any other way! The sparx are vibrant and include a range of colors in each powder.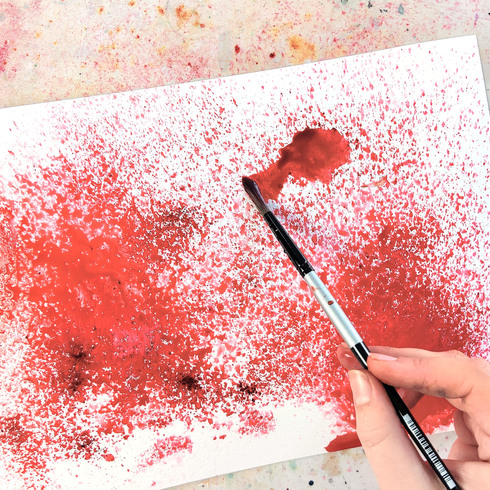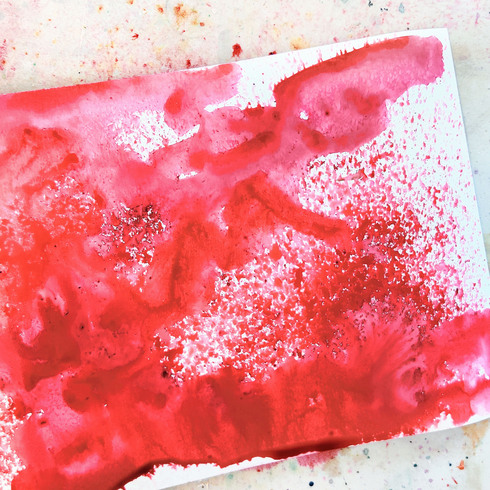 Sometimes I like to go in with a wet paintbrush and spread around the color where there isn't any. This part is optional.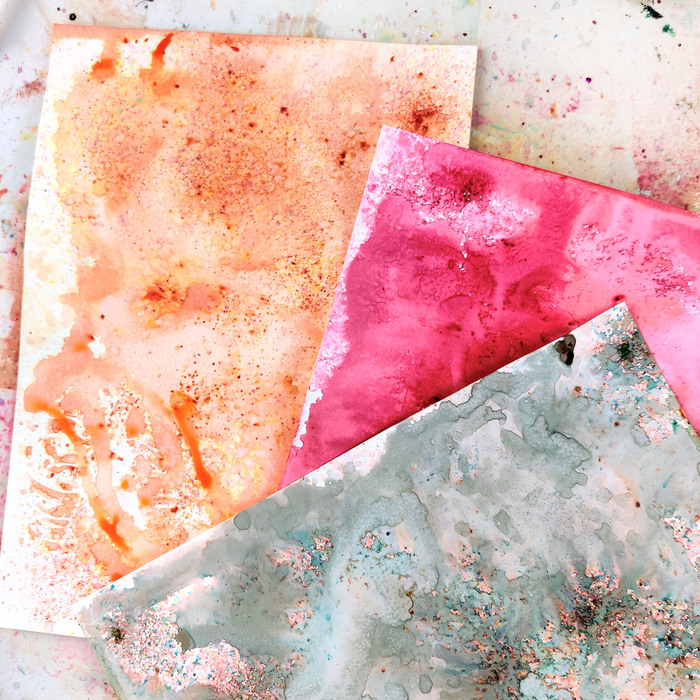 Here are the backgrounds I created using Orange, Crimson, and Sepia ColorSparx!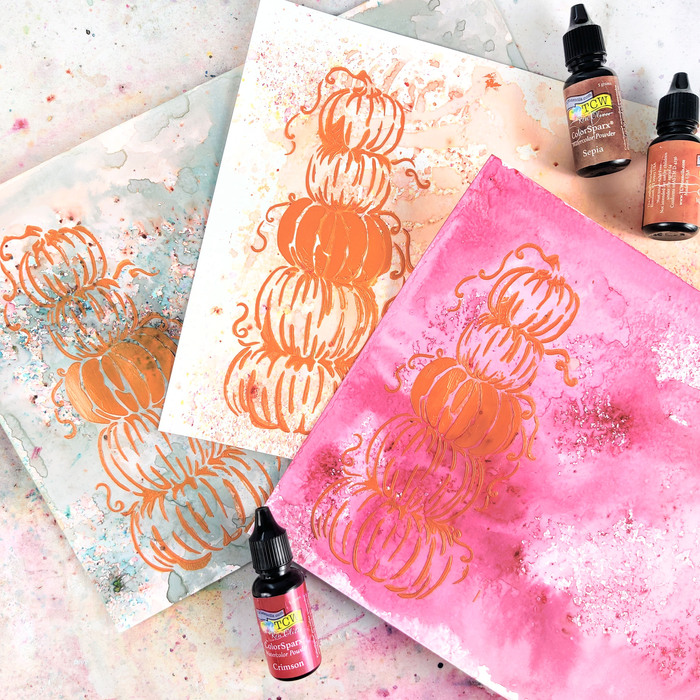 I layered Stencil Butter using the pumpkin stencil on top of the backgrounds to see how they would look. The Stencil Butters have a slight shimmer to them which looks beautiful in person and helps them pop off of their background.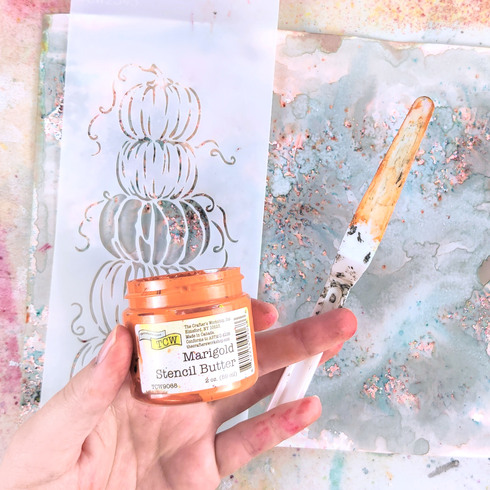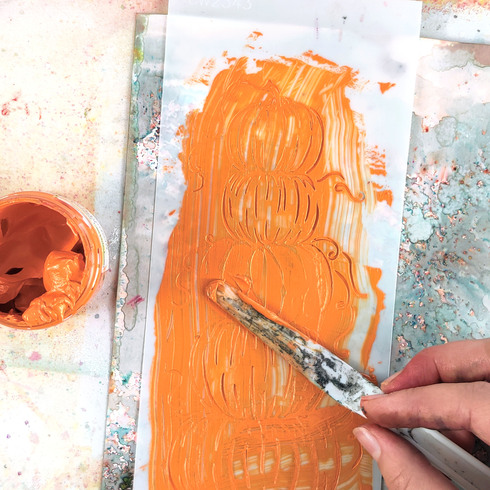 Using a palette knife, evenly smear the butter over the stencil. You can tape the stencil down if you want, but I usually don't bother with it.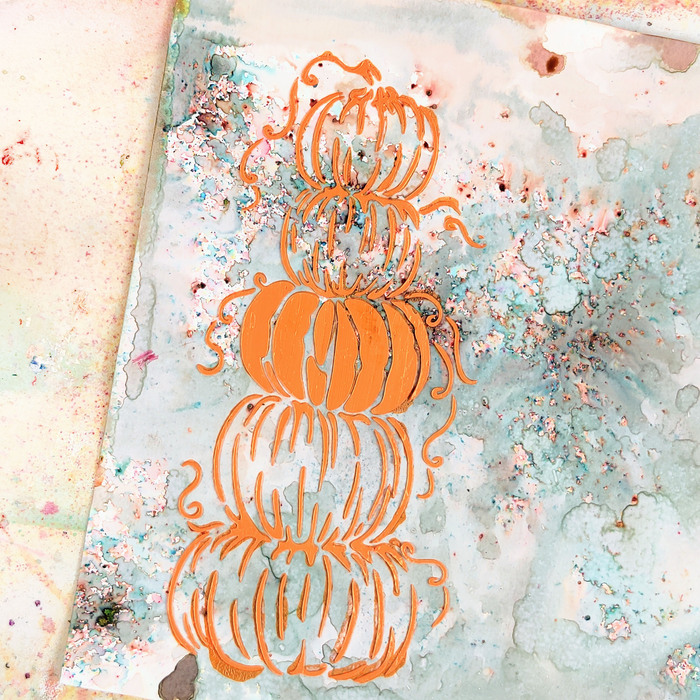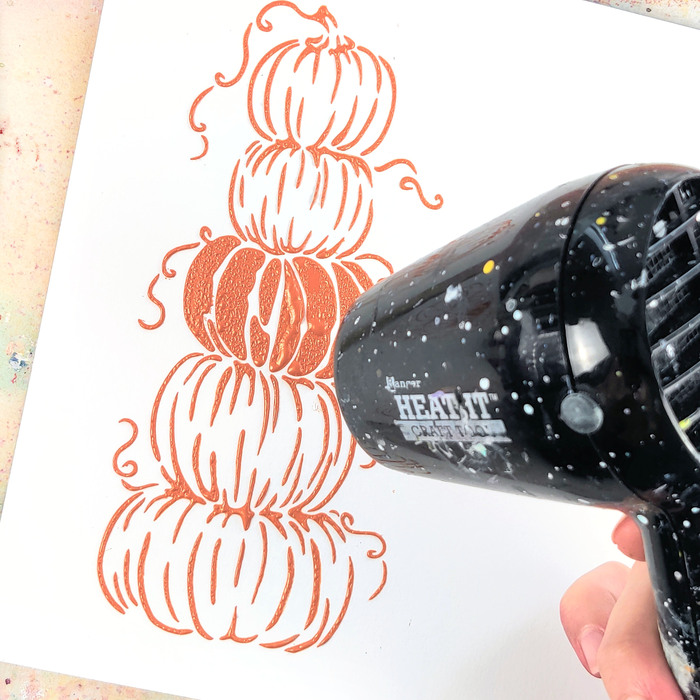 Did you know you can bubble your stencil butter? This paste makes a cool bubbled effect that can be achieved when applying heat with a heat gun over the paste for about a minute.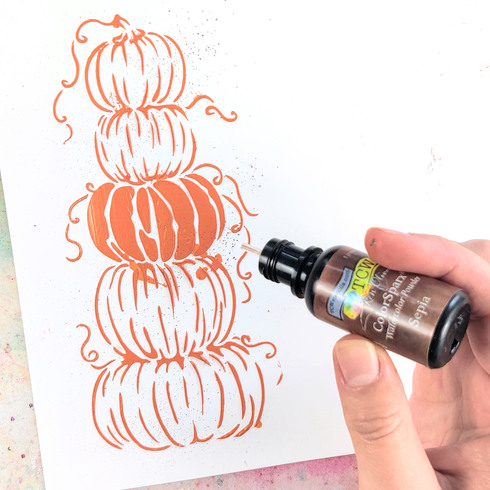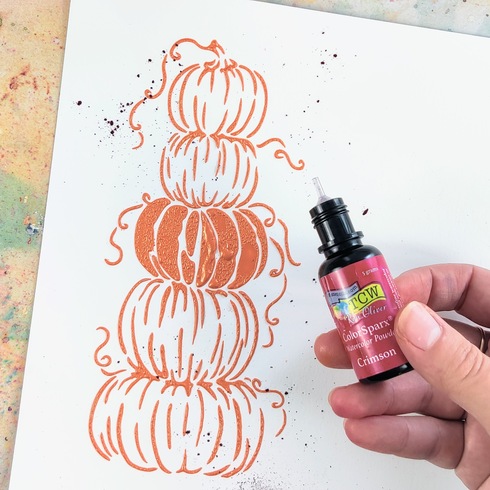 On these pumpkins I wanted to try adding the Butter first and Sparx on top. I loved the look!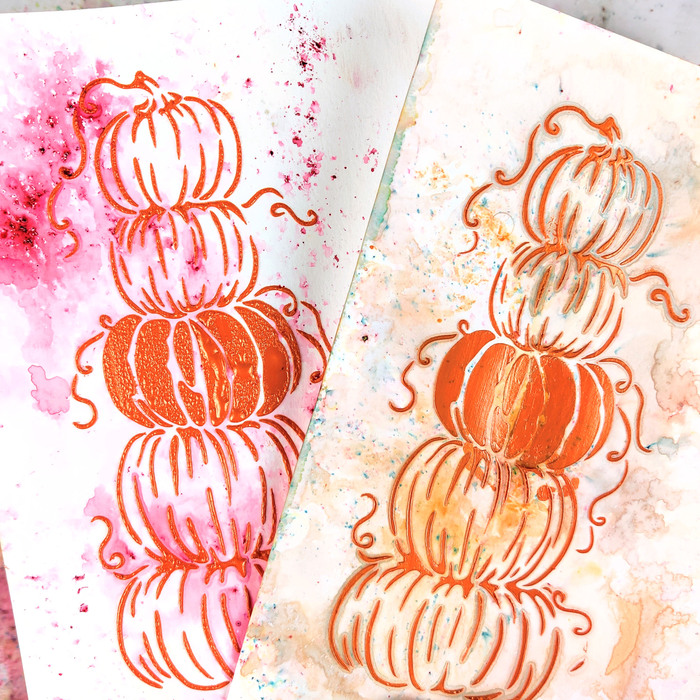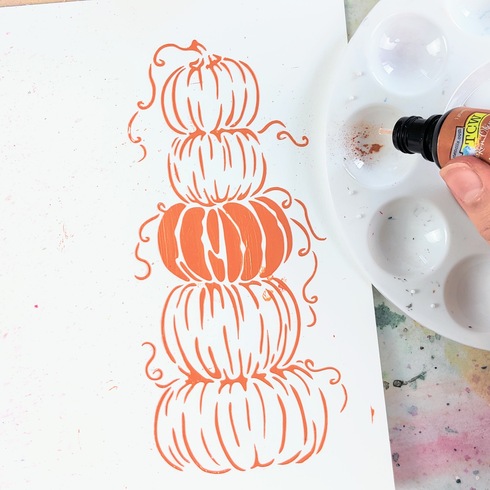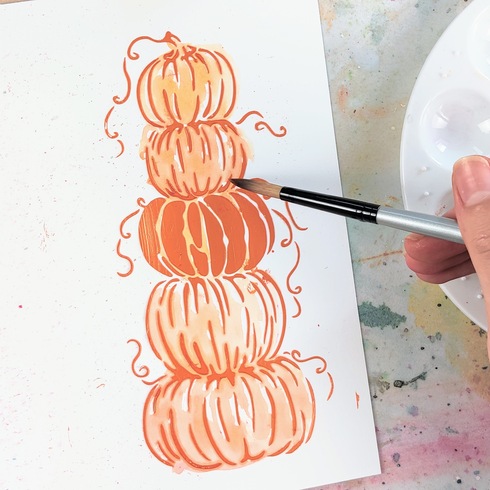 You can also add the powder into a watercolor palette and water it down to use them as more traditional watercolors. I quickly painted in this stack of pumpkins.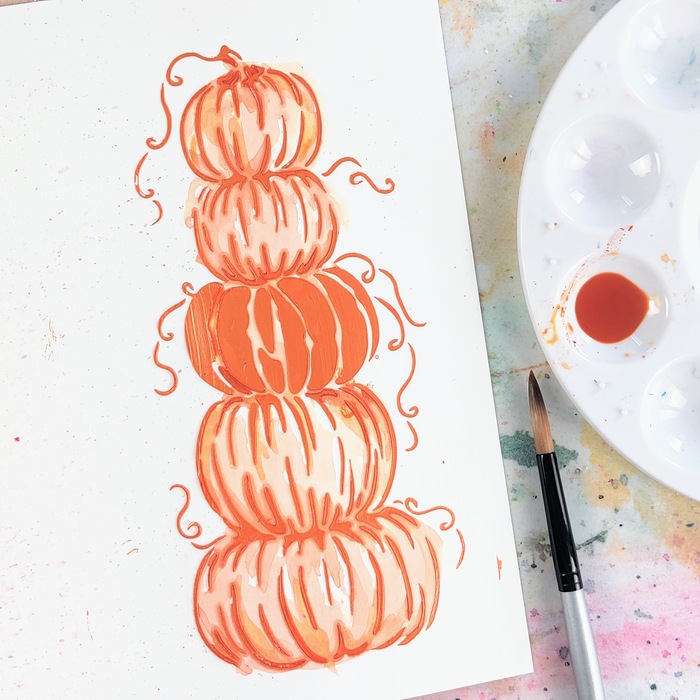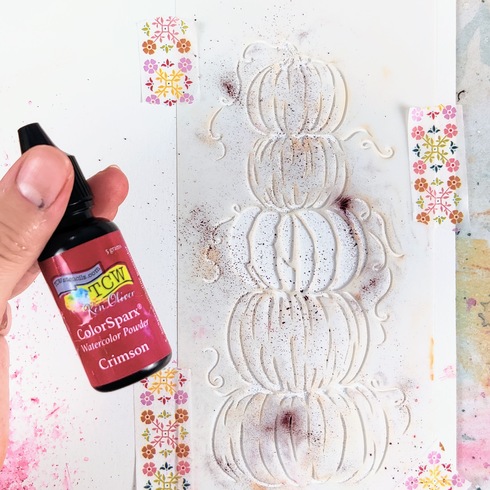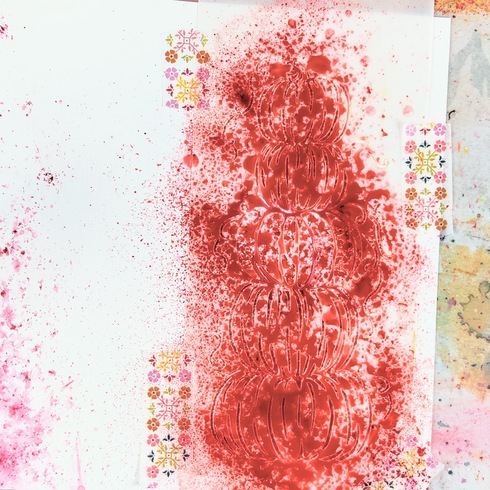 Lightly sprinkle the sparx over the stencil and very lightly mist over it with water. With this technique, it is better to add not enough water rather than too much because it can easily slip under the stencil and make a mess. I found using a Spectrum Noir Fine Spray Mister is the way to go with this technique.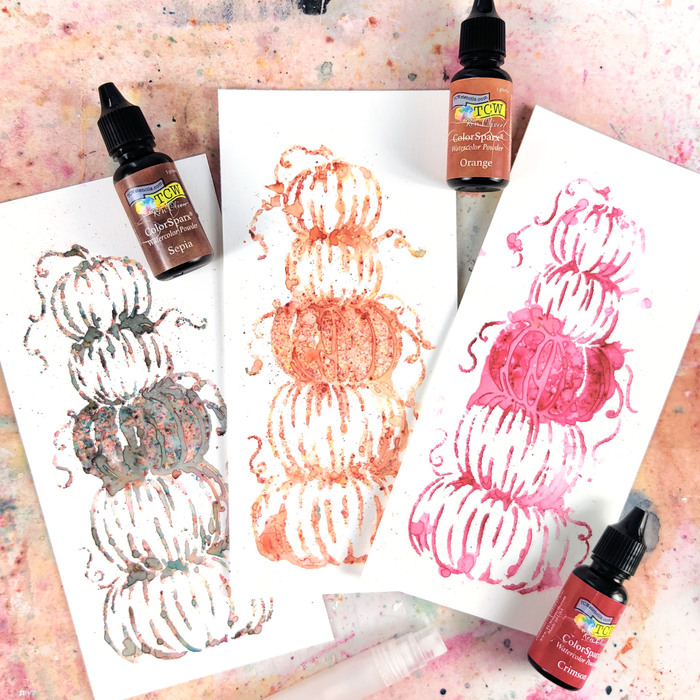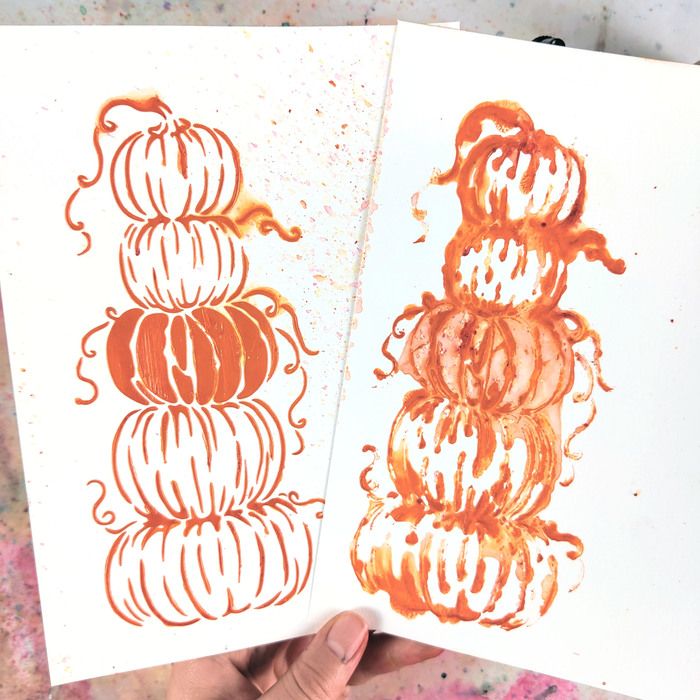 I personally love stencils of organic images like plants because if you do not copy it exactly, it still can look cool! Here are some examples of more messy transfers where I was playing with watering down the stencil butter and mixing ColorSparx with it.
---
Subscribe before September 25th to receive the October Cherry Box!