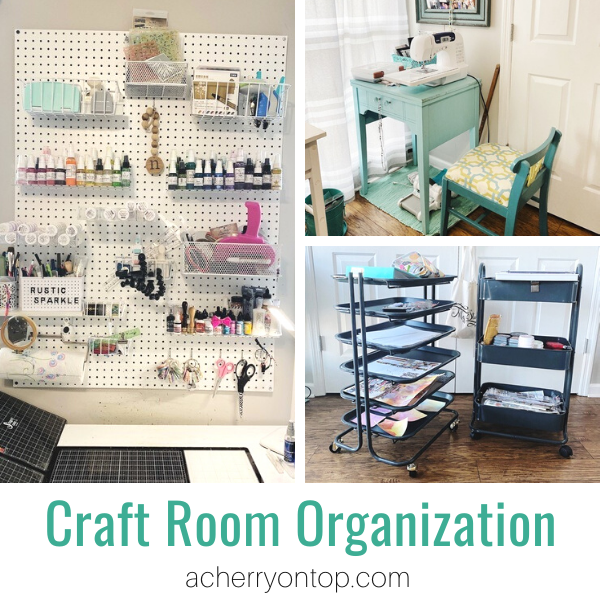 Hey friends! Natalie here with some crafty storage tips today. I'm going to show you some of the awesome storage solutions from the A Cherry On Top store that will fit into anyone's craft space - whether you have an entire room, a small closet, a bedroom corner, or some other crafty oasis.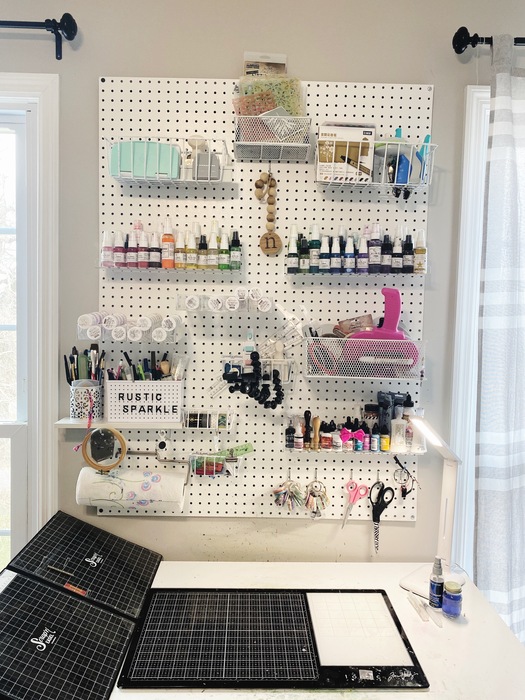 This is my pegboard storage above my desk. All items are at my fingertips which I use most!
Our papercrafting hobby has so many small part supplies, they must be organized or they will easily get lost and could get tossed! I use magnetic storage for my metal dies. I love that they can be enclosed in a case that is secure so all the small pieces won't get lost. Flipping through the sheets to obtain the die I need is easy, and you can fit a ton of dies in such a case!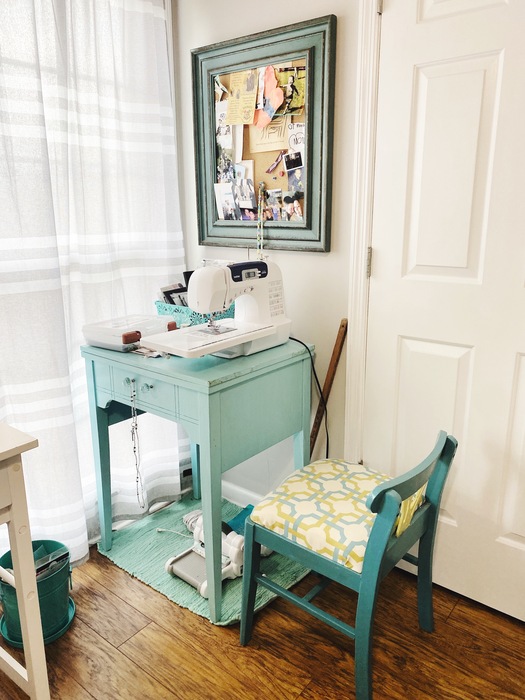 Die storage goes well with stamp storage, as there are a few options which combine the two. This Crafter's Companion storage folder will have all of these products organized at your fingertips. This is especially useful if you have a large desktop space. If you don't love the bright purple, this Tim Holtz binder might be for you. I prefer to have all my stamps available for flip-through, so I store my plastic sheets of acrylic stamps in Avery Elle envelopes and place them in a storage box. An open top box, small basket, or acrylic bin will work well too! 
Here is a before photo of the stamp situation in my craft room: 
Outrageous, right?! As I was throwing away the torn, flimsy packaging and reorganizing my stamps into their new homes, I took the opportunity to clean the ones having trouble sticking to the plastic. I soaked them in a dish of warm water and dishsoap, then let them dry on a baking rack. Magically, they were like new and stuck perfectly to the plastic sheets once clean!
Here's the after shot: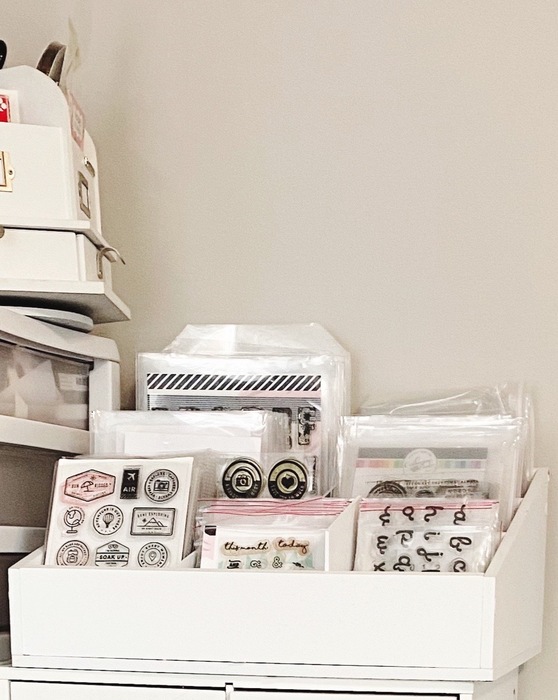 If you're into coloring, your marker collection can add up, so proper storage is a good investment! I love this marker storage which can interlock to add more! This Crafter's Companion bin stores your markers horizontally. 
A rolling cart is a perfect way to have all your most-used supplies at your fingertips. A Cherry On Top has a few fun options including this awesome Tim Holtz inspired basket cart: 
The tried and true We R Memory Keepers rolling cart is my personal favorite: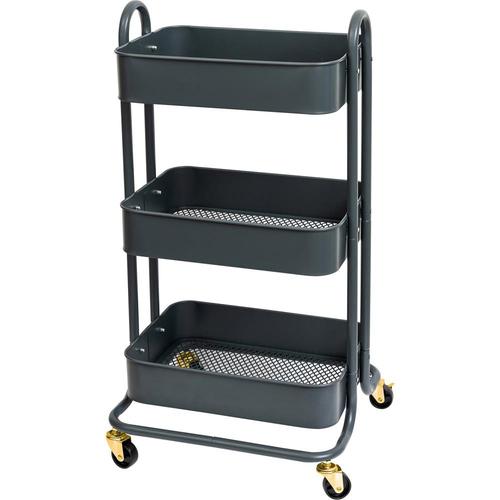 And the amazing, new We R Memory Keepers project cart was recently restocked!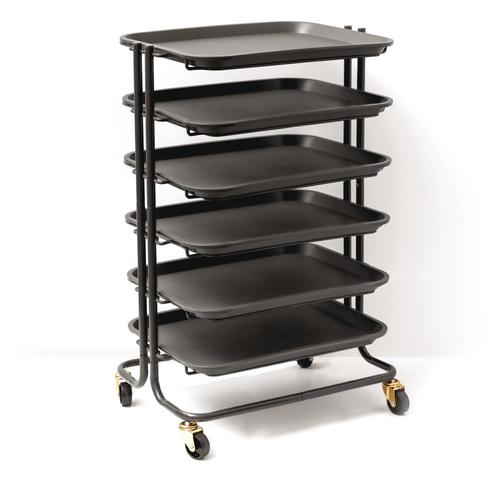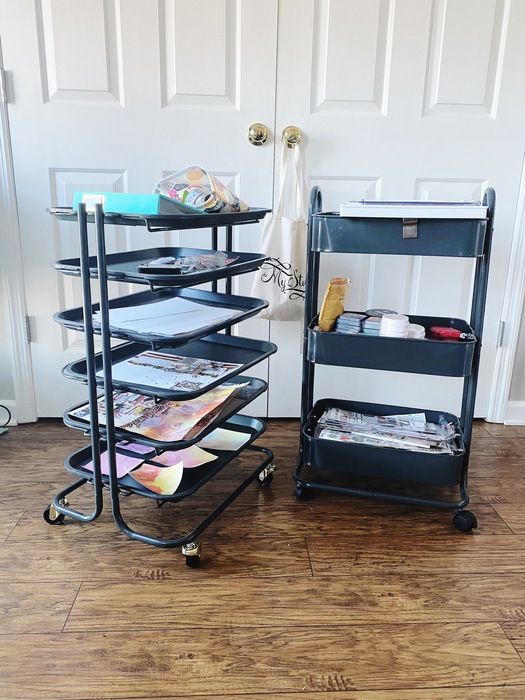 If you're a fan of punchboards, the We R Memory Keepers punch board storage is a great organizational tool for you. This product could be used for other supplies such as small albums, 6x6 and 6x8 paper pads, or a Thickers collection!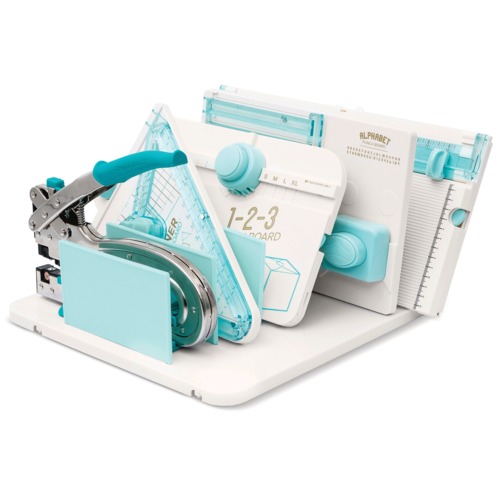 Photo boxes are incredibly versatile and fit nicely into most spaces. The different, pretty patterns one can choose from is sure to coordinate with your home decor if in-sight. Beyond storing photos, you can utilize these boxes to store small embellishments, pocket cards, paints, stamps, or more. I use photo boxes to separate my embellishments by theme and store them on a bookshelf.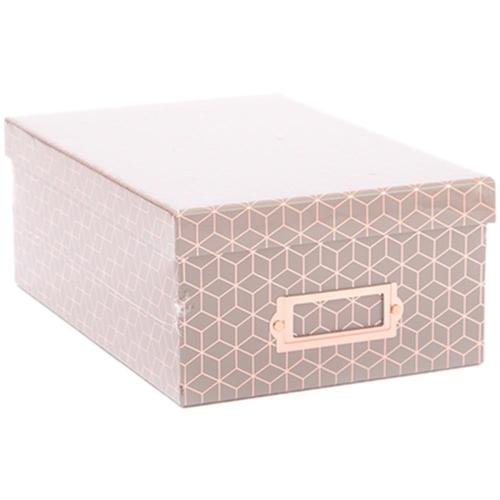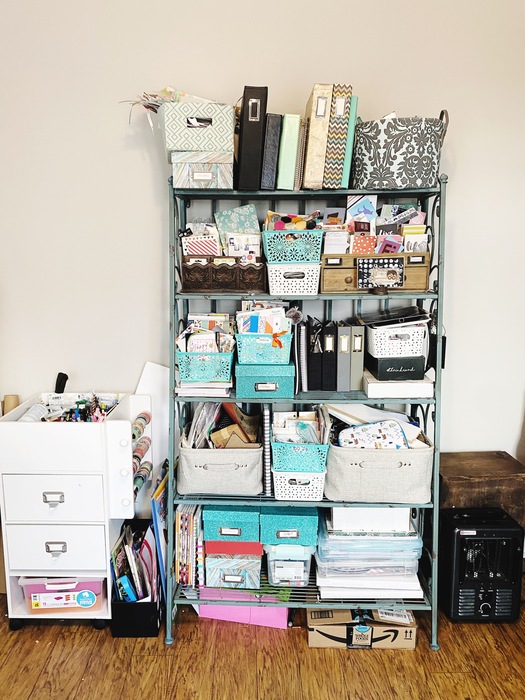 Tiny embellishments and sequins can be a beautiful decor statement in the We R Memory Keeprs bloom storage system. It's also a beautiful, eye catcher to organize these items by color in a clear small containers like these stacking jars or a shelf collection like this Art Bin. 
If you do not have office furniture storage for your paper collections, these desktop paper storage systems are a handy organizational tool.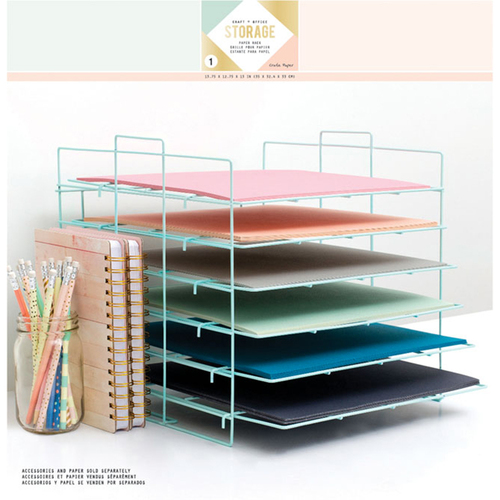 These acrylic storage racks will go with any craft room decor.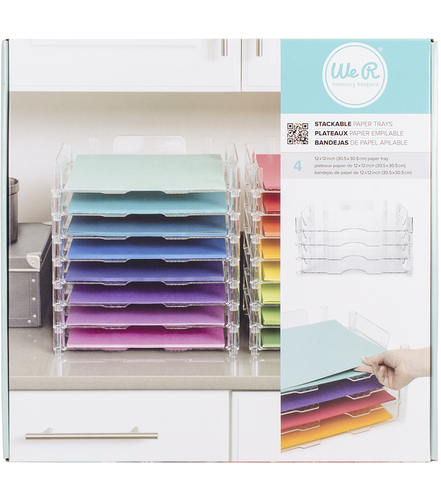 Or to keep papers contained within collections with accompanying embellishments, you can encase them within a transluscent Art Bin: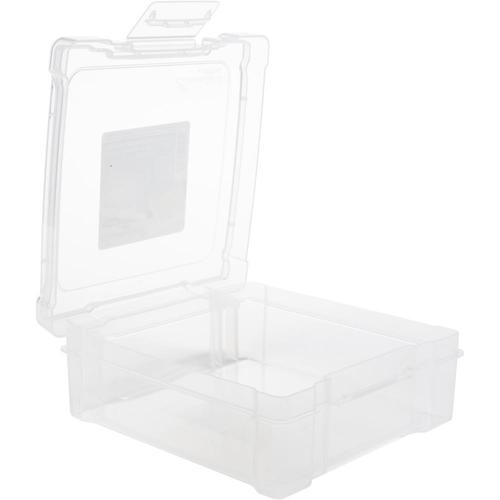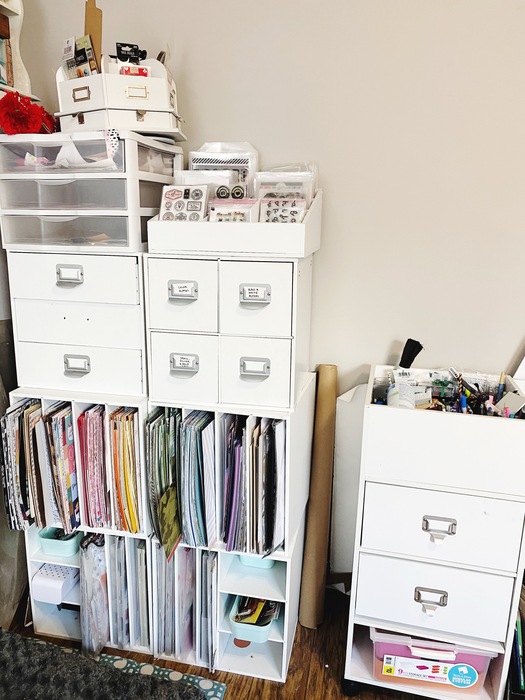 Lastly, ephemera or paper die cuts! I use these little ziploc bags to store my die cuts by collection. I then place them in small tubs within a drawer and I can easily flip through them. Plastic tubs with compartments are also a good way to store ephemera. This would work well if you like to divide them by colors.
I hope you're inspired to clean up your craft room, if it needs it! I am not one for being super organized, but in the end, it helps my crafting be more efficient and pleasing! You can find my full craft room tour on my YouTube channel here:
Please let me know if you have any questions!
xoxo, Natalie
ACOT Design Team