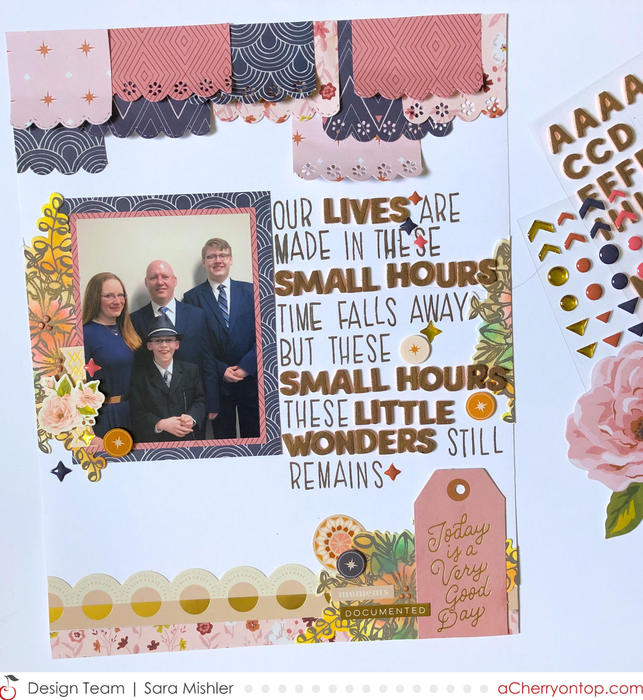 Hello everyone! Sara here today with a fun project and video tutorial! Sometimes it's easy to pass up products because they are "cardmaking" supplies. Today I'm going to share with you a layout utilizing those "cardmaking" supplies to create some unique and fun scrapbooking layouts.
Product #1 - Image Stamps. These make beautiful embellishments for scrapbooking pages. There are so many designs and images.. especially floral pieces (because let's face it, are there EVER enough florals in ephemera packs?) Having a few tried and true floral stamps to make as many as you want is always a great addition to a scrapbook stash. And no special ink required. I used Distress Oxides on mine in the layout I'm sharing today.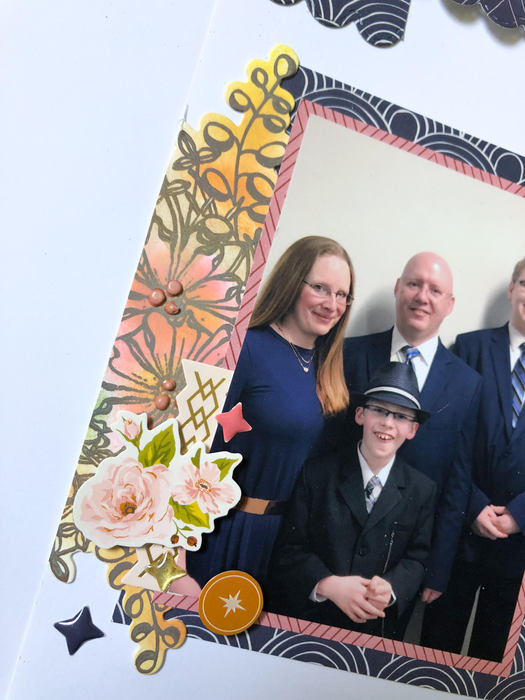 Product #2 - Cutting Dies. While most cutting dies are card-centric... many are not! Things like words, simple shapes, and these wonderful edger dies from Pinkfresh, are wonderful additions to create beautiful details on scrapbook pages.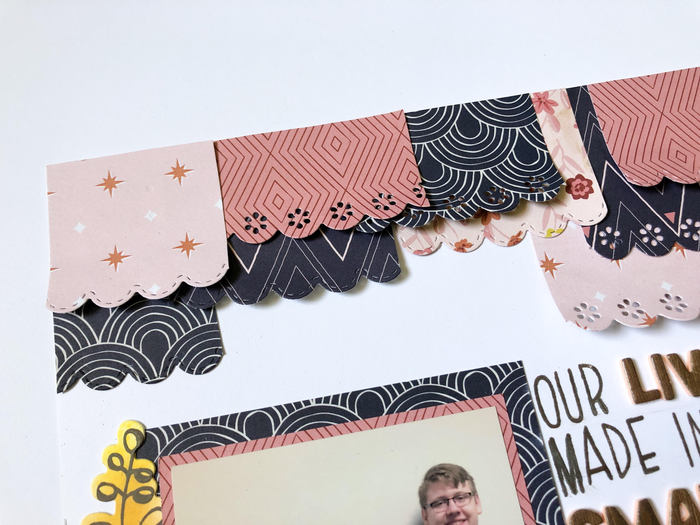 Product #3 - Alphabet Stamps. Never run out of E's again! And having a few alpha stamps in varying sizes... and mixing them with alpha stickers or Thickers can bring attention and fun to a title!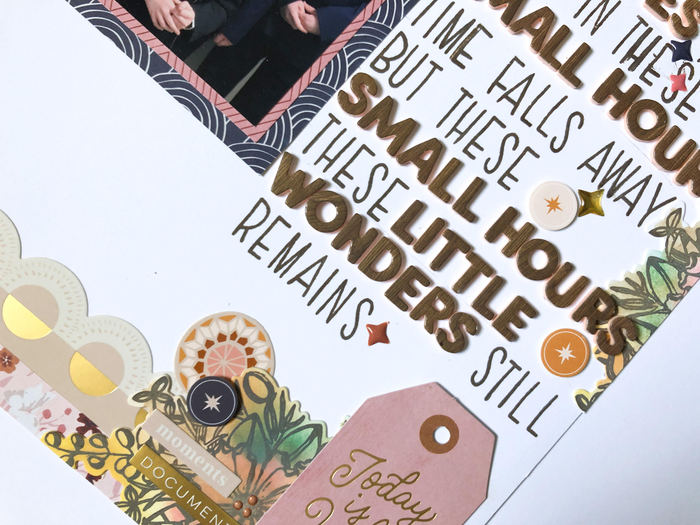 I hope you will take a look at "cardmaking supplies" in a new light! They are the perfect, handmade addition to your scrapbook pages as well!
Have A Lovely Day!
Sara 
-DT Member
---
Products Used: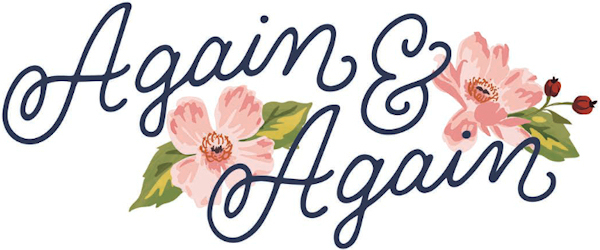 ---