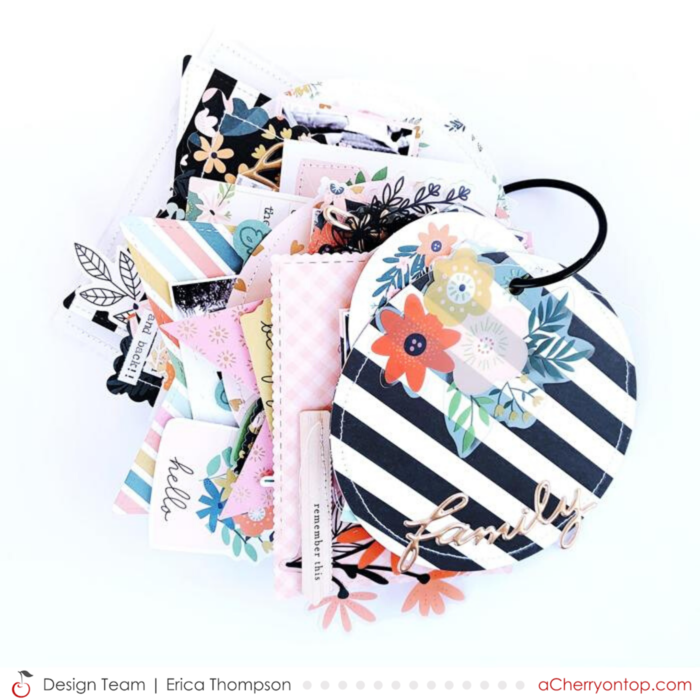 Hey friends! Erica here with you today to share a super cute and chunky mini album using the Jen Hadfield This is Family collection. You can find this collection in the A Cherry On Top shop!

This mini album is filled with shaped pages, stitching, fun embellishments and lots of texture! I had so much fun creating this album and I finally got to use my new Gemini electronic cutting machine! This machine was so easy to plug in and start cutting! So much better than my hand crank cutting machine! The cuts came out beautifully every time! The Gemini is definitely worth every penny and I am very happy I made the purchase! I started out my album by die cutting all the pages from pattern paper using the Gemini. I used the This is Family 12x12 paper stack and the 6x8 paper pad.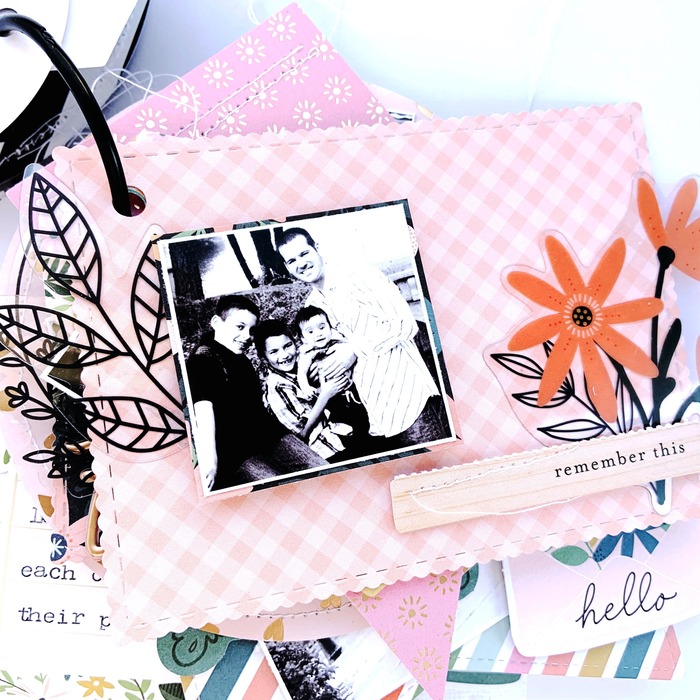 Once I had all my pages cut I ran some of them through my sewing machine. This adds some texture and gives it that handmade look. I love the look of the long threads peeking out of my album too!
After all the stitching was done I punched holes in my pages and added them to a black binder ring. I went through and added some embellishments from the This is Family collection. I used some fun foam to pop up a lot of the pieces for some added dimension.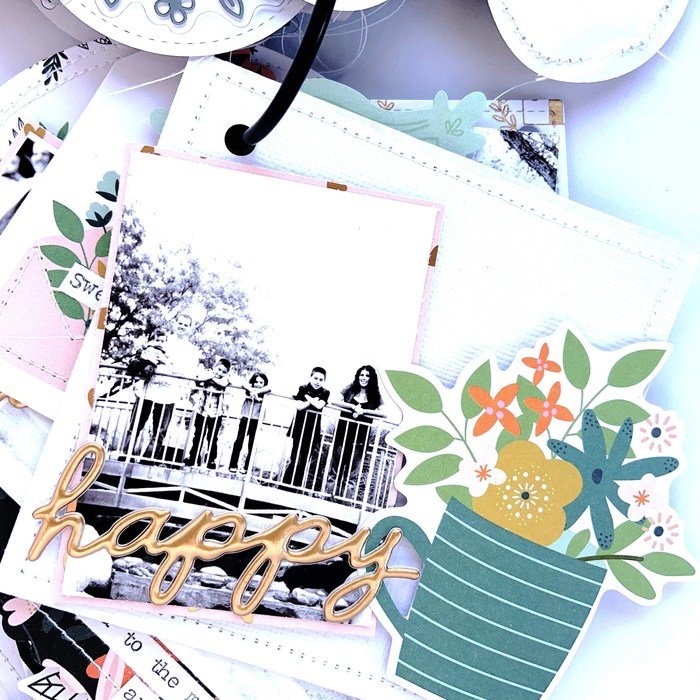 I love to add bigger ephemera pieces to my album as well. They are great pieces to add photos on or even use for journaling.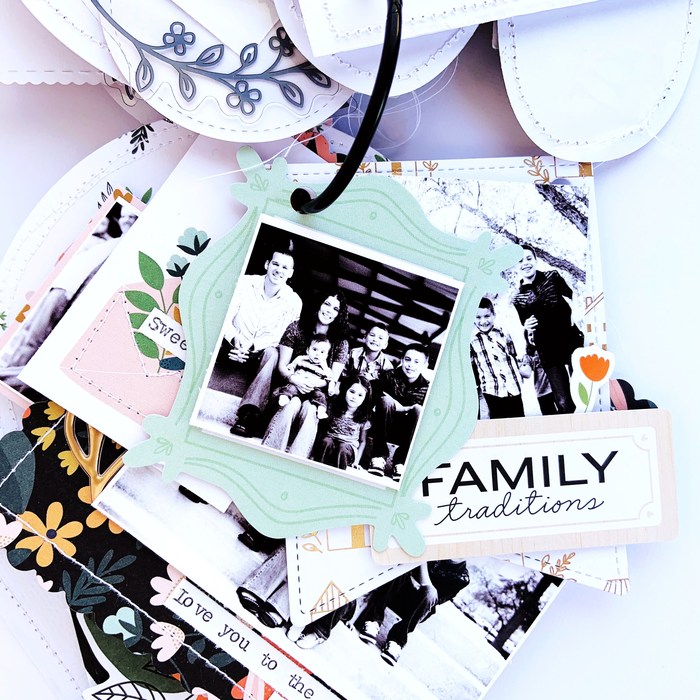 You can check out my process video on my YouTube Channel HERE!
Thank you so much for stopping by today! I hope you enjoyed my mini album and process video! Make sure to stop by the A Cherry on Top shop to check out all the products from the This is Family collection.
-Erica Thompson
ACOT Design Team
---