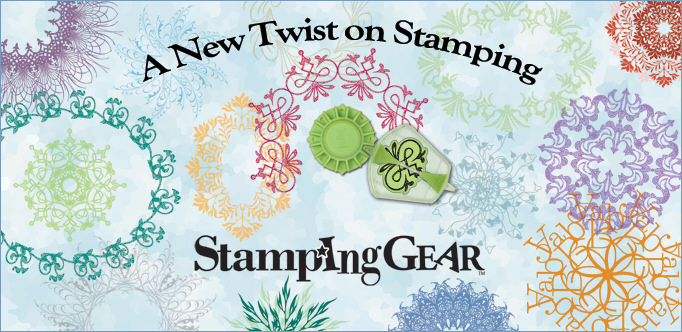 Stamping Gear is a wonderful new set of tools and stamps from Inkadinado. Create beautiful patterns and borders for scrapbooking, card making, paper crafting, home decor, and so much more. Watch the video below to learn more. Download the general guidelines, tips, & techniques PDF file.
View the entire Stamping Gear Collection.
---
---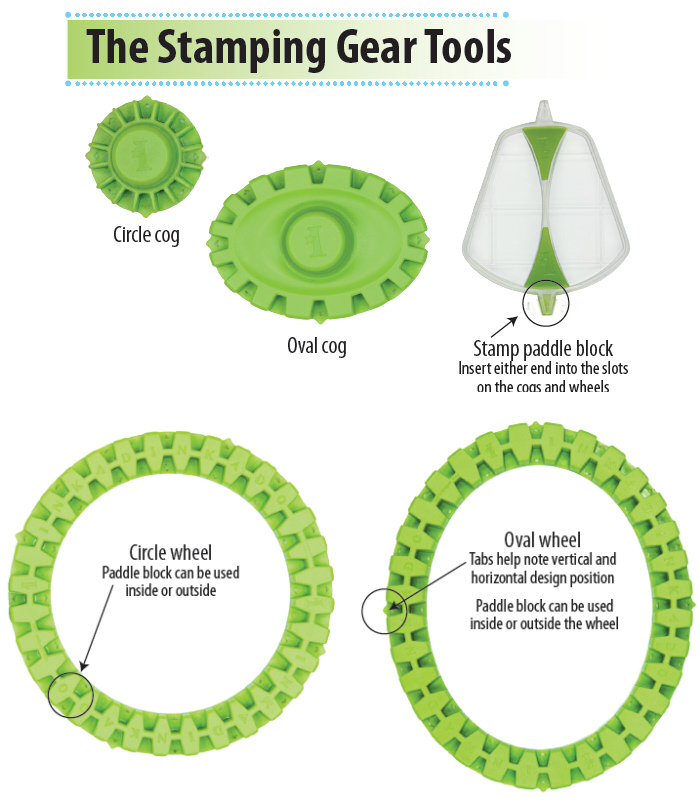 The Stamping Gear Tools lets you create stunning pattern effects on paper, fabric, glass and more.

Wonderfully creative for the on-the-page applications such as cards, scrapbook pages, wrapping paper, etc. as well as off-the-page decor and fashion items.

Stamping Gear is engineered to work specifically with Inkadinkado Cling stamps. Other brands or types of stamps such as clear stamps may not work properly because of differences in stamp thickness.

You can use any kind of ink as well as craft, acrylic, and fabric paints. Paints are good for porous surfaces such as fabrics. Some inks dry slower than others. General rule of thumb: the slower your ink or paint dries, the more time you should take when stamping to avoid smearing.

We recommend that you experiment with the Stamping Gear and the stamps you intend to use on blank newsprint or scrap paper to determine the position of the stamp on the paddle and desired spacing of the images. Just play and have fun!
---
---
Here are some great ideas for your Stamping Gear: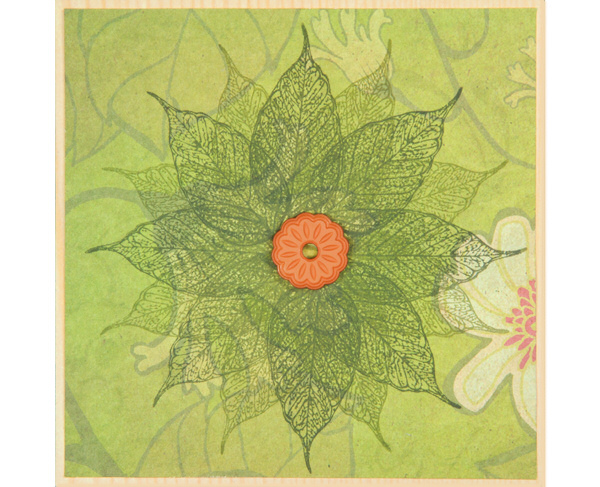 Botanical Leaf Card, designed by Jennifer Brown
---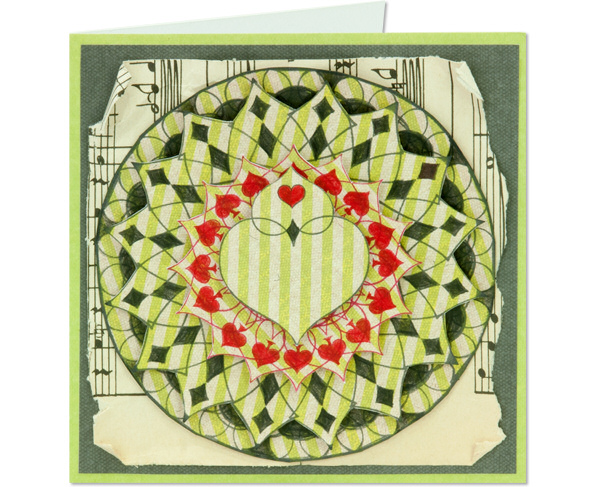 Double Deck Card, designed by Jennifer Brown
---
Blossom Card, designed by Jennifer Brown
---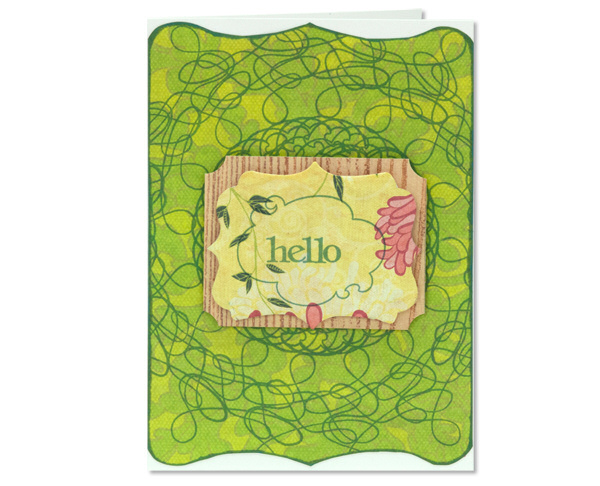 Garden Hello Card, designed by Jennifer Brown
---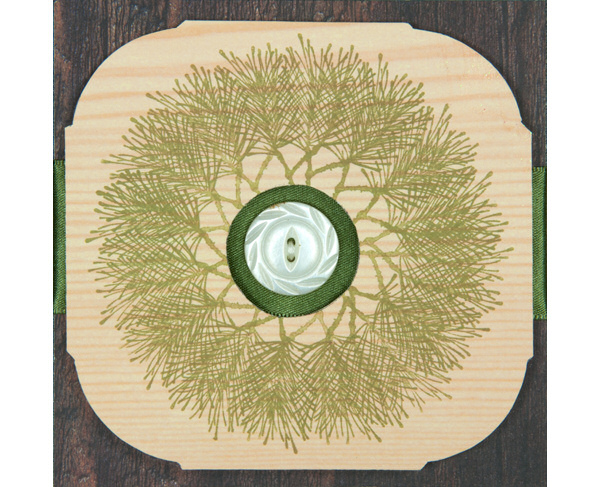 Wreath Card, by Jennifer Brown
---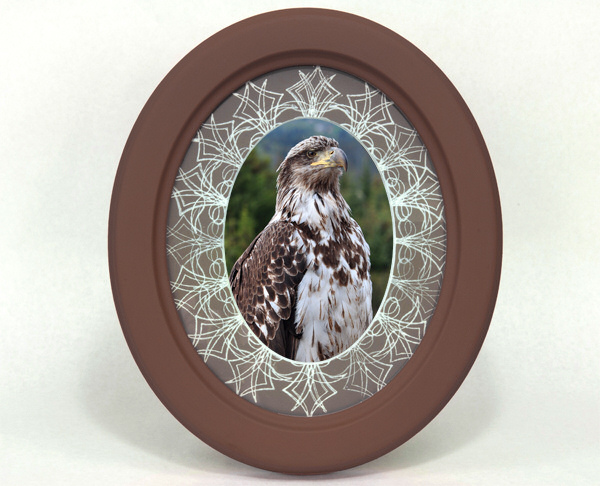 Photo Mat, by Jennifer Brown
---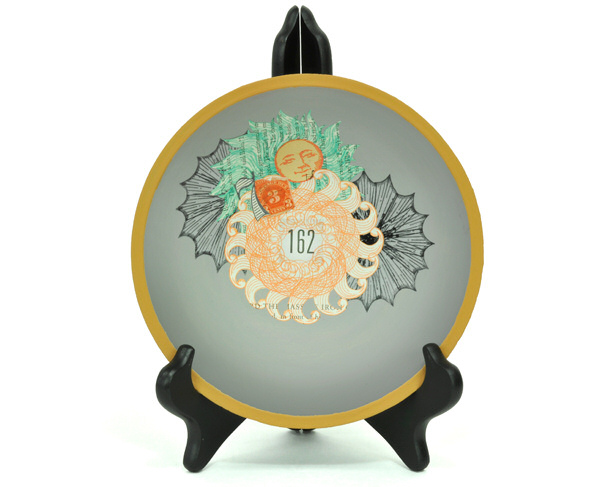 Decor Bowl, by Jennifer Brown
---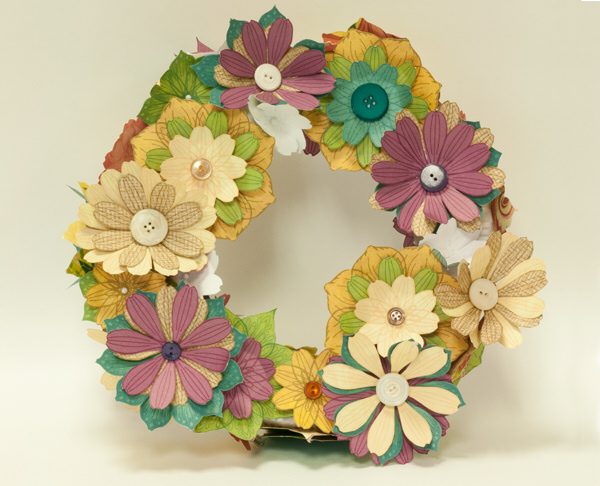 Floral Wreath, by Jennifer Brown
---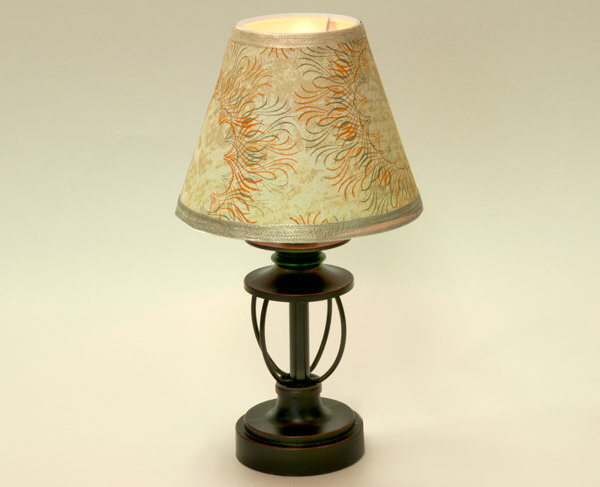 Lampshade, by Arlene Lobach
---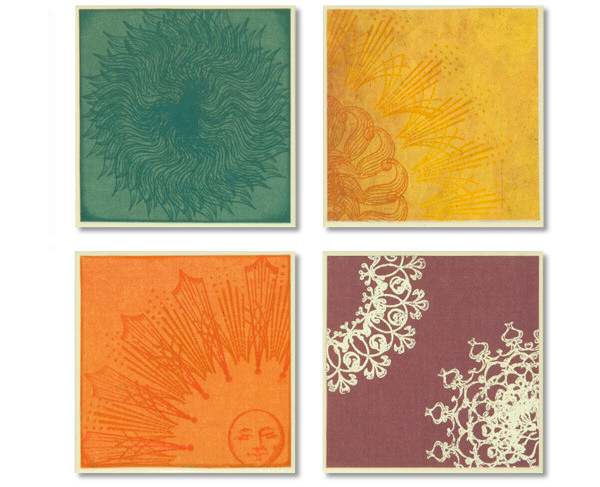 Tile Coasters, by Jennifer Brown
---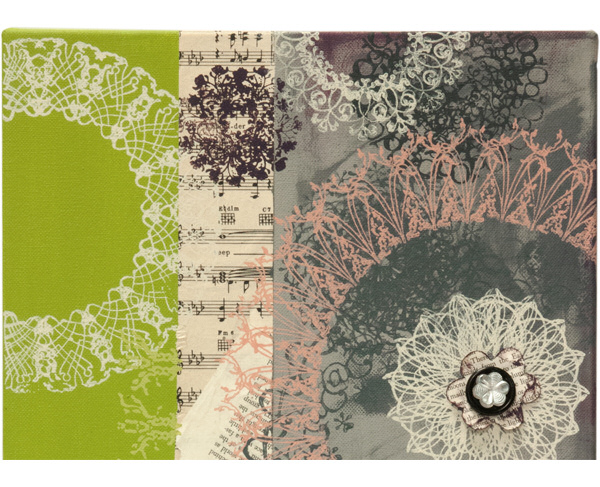 Canvas Art, by Jennifer Brown
---