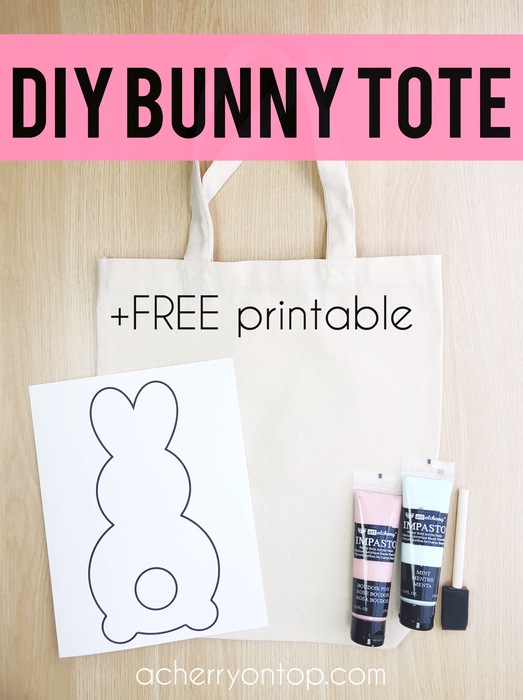 DIY Bunny Tote
Here is an easy (and super adorable) way to decorate an Easter or spring tote! Perfect for egg hunts! You don't need many supplies, or skills even, to paint this bunny. The FREE template makes it fool proof. It can be a great kids craft as well! 
---
Supplies Needed:
Canvas tote

Paint

Foam paint brush

Scissors

Painters tape
---
Step 1: Print the bunny template out on thicker paper or cardstock, then cut it out. 
Step 2: Iron out any wrinkles on your tote. Position the template and tape it on with the painters tape. The tail really is optional - if you are great at eyeballing it out you don't really need to cut and tape it on. It's just extra helpful :)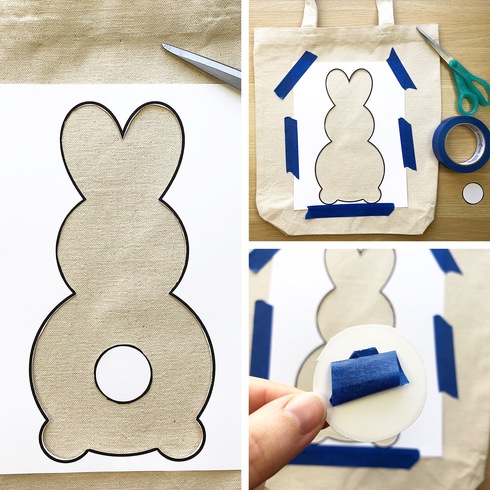 Step 3: Use the foam brush to paint your bunny. I used the Prima Impasto acrylic paints because I I love how thick they are. Plus they come in gorgeous colors! You really can use any kind of fabric or acrylic paints. Thinner paints may be harder to use though. You also will want to insert a cardboard or cardstock piece inside the tote so the paint doesn't leak through to the other side. I forgot to do this, but the impasto paints didn't leak through at all! #winning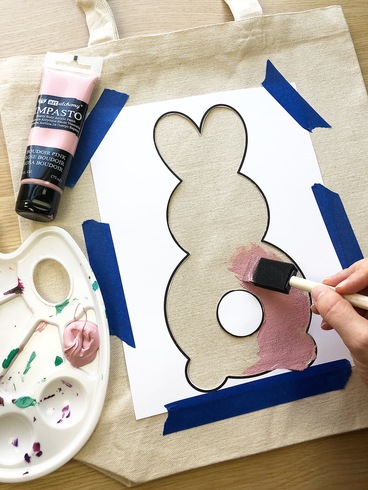 Step 4: Carefully remove the tape and template off the tote before the paint dries. Dab on a different color for the bunny's tail.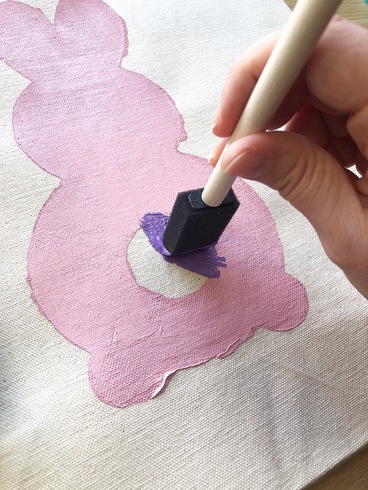 Step 5: Leave your tote on a flat surface to dry. 
Then I used the same template to make a second tote! #allthetotes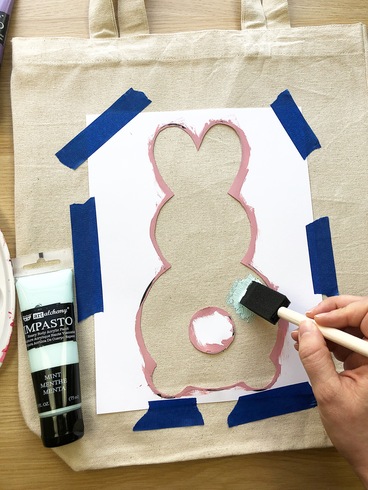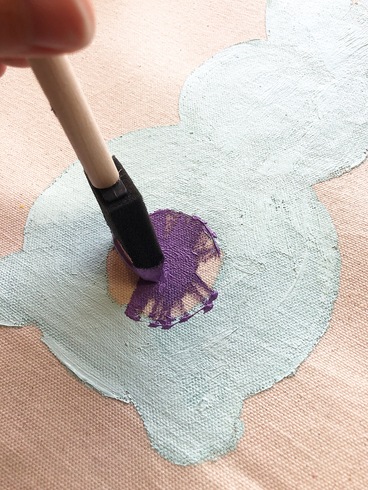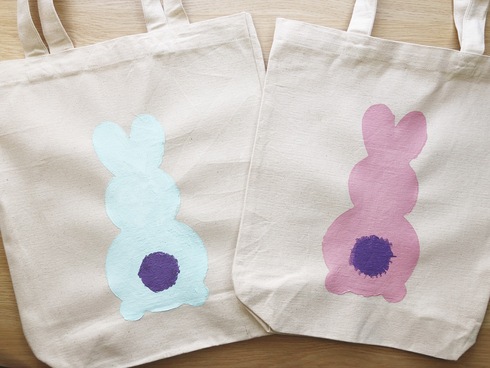 And that's it! Once they're dry, they are ready to be filled with eggs or goodies! 
---
FREE Bunny Template:
(Right click to save image, then print.)
---