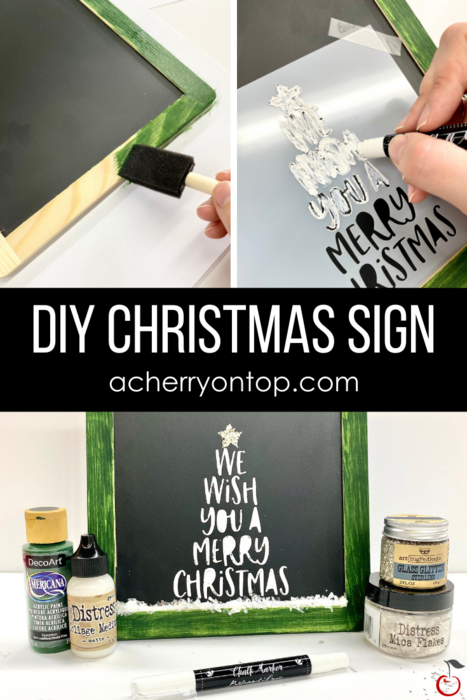 This DIY Christmas sign is so easy to make! You only need a few supplies and can make this under 15 minutes!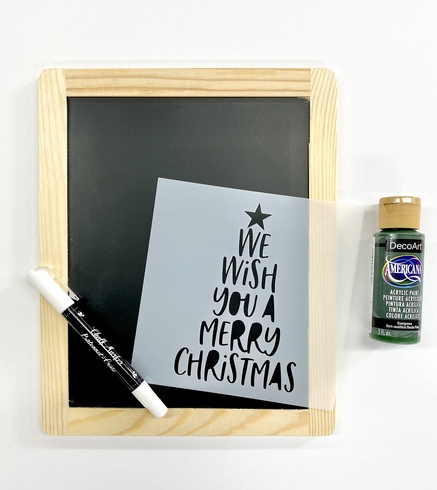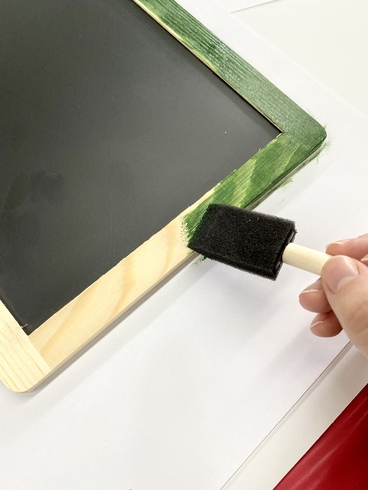 I love using stencils in my crafts. I don't like my handwriting, and get too stressed about messing things up. (Any other OCD perfectionists out there? Lol.) I have always wanted to learn hand-lettering or calligraphy, but that takes a lot of time! Some day. So stencils have always been my best friend. This Simple Stories Holly Jolly stencil was calling my name!
Step 1) Paint the unfinished edge of your chalkboard frame. You can sand it for a smoother look, or keep as is for more of a rustic look. This Evergreen paint from DecoArt is my favorite shade of green, perfect for anything Christmas.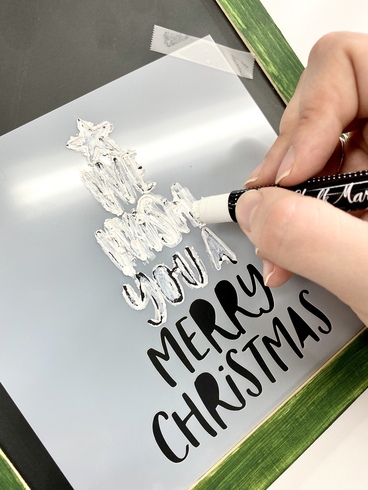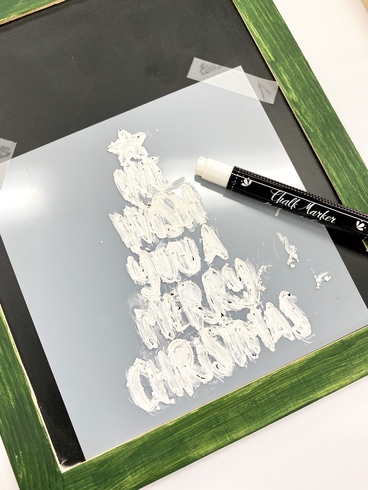 Step 2) Tape your stencil onto your chalkboard, and use the chalk marker to go over the words. You have to go over it a few times for it to really get in there. Don't worry if you mess up, this chalk marker is erasable!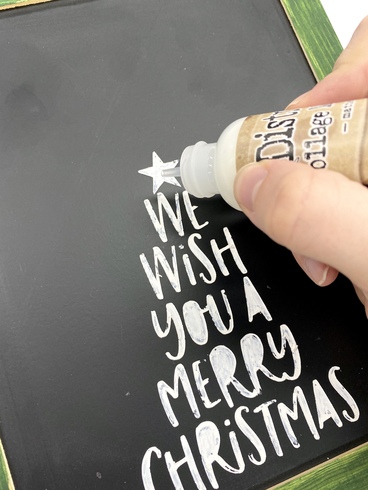 Step 3) Carefully peel up your stencil and voila! I love how it turned out! So crisp and neat, and nothing like my handwriting :)
Step 4) This needed a little sparkle to it so I used some Distress Collage Medium to adhere on some Distress Mica Flakes and Glass Glitter. I love both of these glitters - messy but oh so pretty. The mica flakes created a perfect snow look!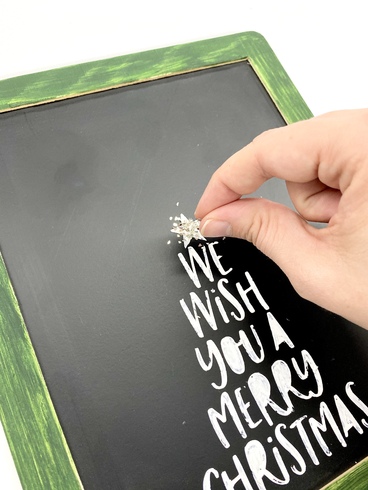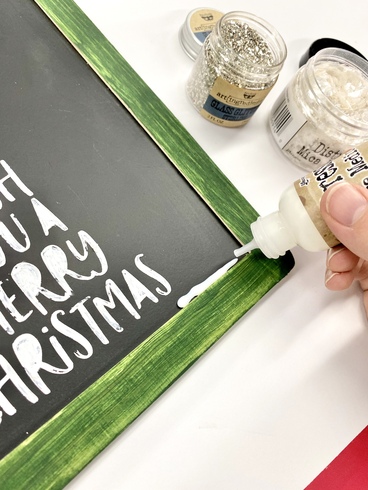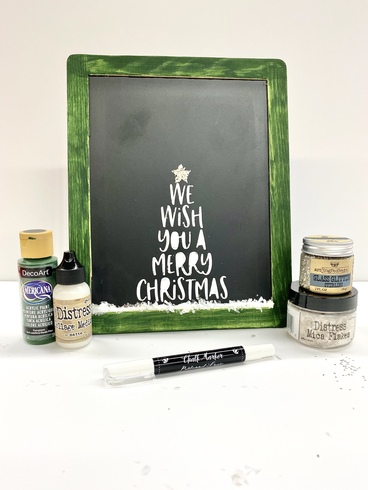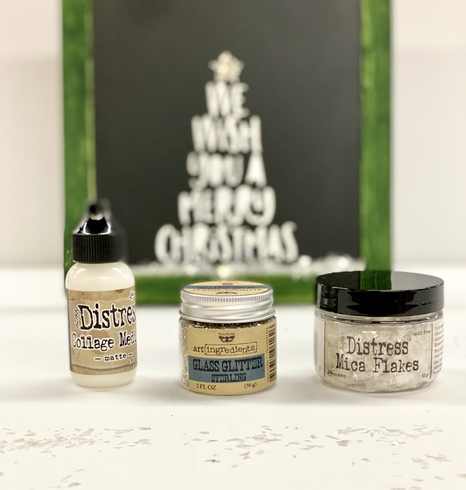 And that's it! This took me less than 15 minutes, and I paused to take a few photos even. I plan to put this up on one of our bookshelves. After Thanksgiving that is :)
Thanks for joining me today!
-Rachel 
---
Products Used:
---