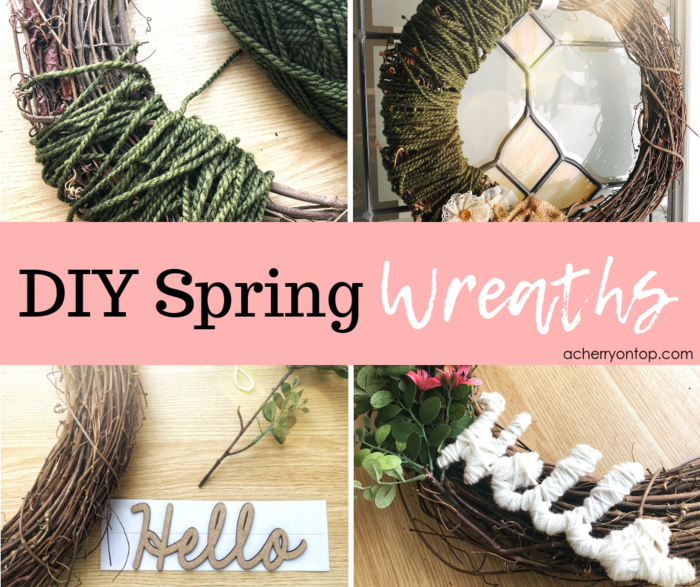 We're dreaming of warmer weather with these DIY spring wreaths! (Yes it's currently snowing as I write this!) These wreaths are simple, cheerful, and the yarn gives some nice texture. Customize to your liking with different colored yarn and whatever flowers/greenery you have on hand.
For the first wreath, this is what you'll need:
grapevine wreath

hello word

 (or try

home

 or

smile

)

white yarn

 (or any color you want, it just needs to be thin)

greenery and/or flowers

hot glue gun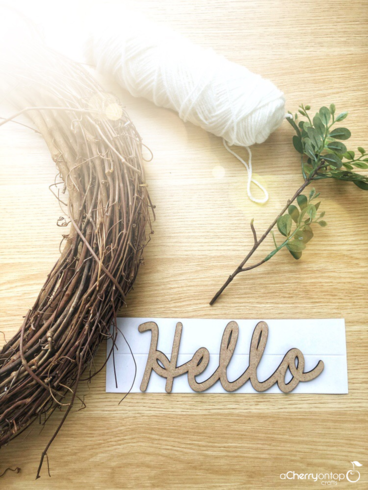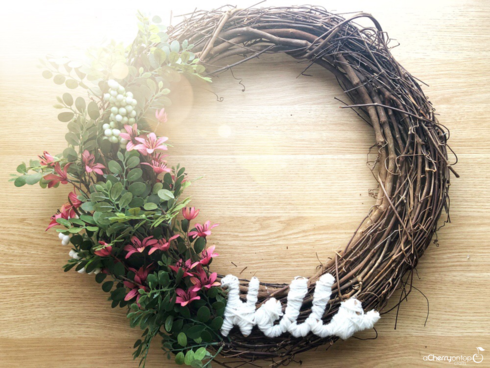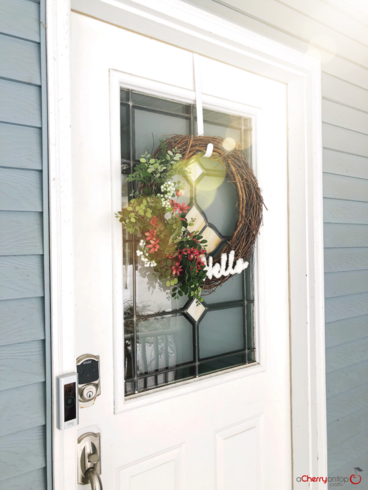 First I wrapped my white yarn around the wooden hello by starting with the 'H'. You can keep it thinner by wrapping only one layer close together, or you can make it more rustic looking (haha!) like mine and just wrap it all over until it looks good. I decided not to go in between the holes for the 'e' and the 'o' because I didn't have patience for that. But you totally can! It would look great either way.
Next I hot glued some of the ends where the yarn was slipping off. Especially at the tops of the l's. (You could probaly be more efficient and do this as you go, unlike me ha!) 
Then I hot glued the word to the botton of the grapevine wreath. Make sure to glue in several places to keep that guy on there good!  
Finally, I added in the greenery and flowers. Most of those I was able to just stick in the wreath and they were pretty stable. I only had to glue a few pieces. And that was that! Well besides having to spray paint my wreath hanger because it was Christmas red. White looks much better! To see my amazing yarn wrapping technique that I just made up, please watch the video below!
---
The second wreath is even simpler. I used a chunky yarn this time, in a lovely green color called Deep Moss. I wanted to keep this wreath more natural looking with earth tones.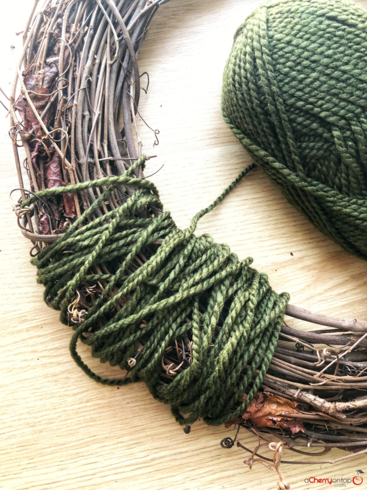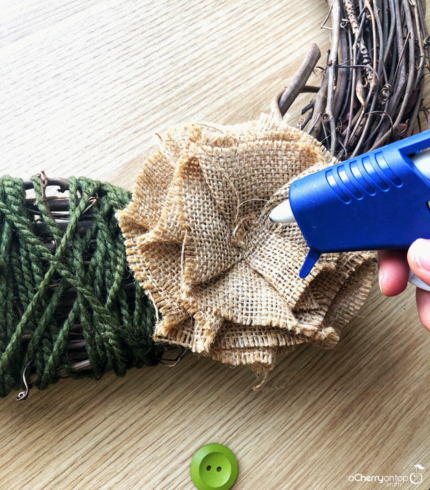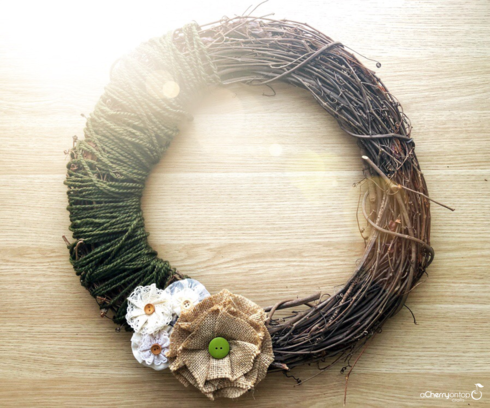 This is what you'll need:
grapevine wreath

chunky yarn like

Deep Moss

hot glue
This wreath is so quick to make! I loosely wrapped the chunky yarn around the left side of the grapevine wreath. I wanted to still be able to see the twigs in some places. Experiment with yours to see how you want it! Then I tied the ends and tucked them in. I hot glued the large burlap flower on first, and then glued on the button on top of that. Lastly I glued on the fabric flowers, slightly overlapping each other. That's it! Now my door is more cheerful even with all this snow. I would love to see the wreaths you make! Upload them to our project gallery or tag us on social media :)