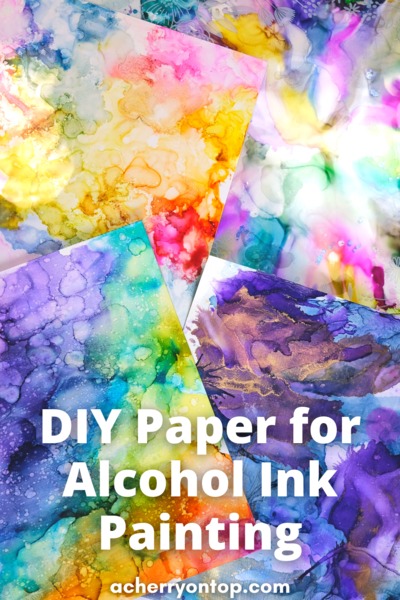 In this blog post, I am going to show you how to prep 12x12 paper to be able to use alcohol inks. You can not use alcohol inks on regular paper because it quickly absorbs and you can't play with it long enough to give it the cool and distinct look that alcohol ink gives. When using alcohol ink you must apply it to a non-porous surface. This could be yupo (paper made of plastic), glass, or tile. I wanted to work on yupo but saw that it does not come in sizes large enough to make a 12"x12" layout. So, I got to work experimenting with the best way to duplicate this effect.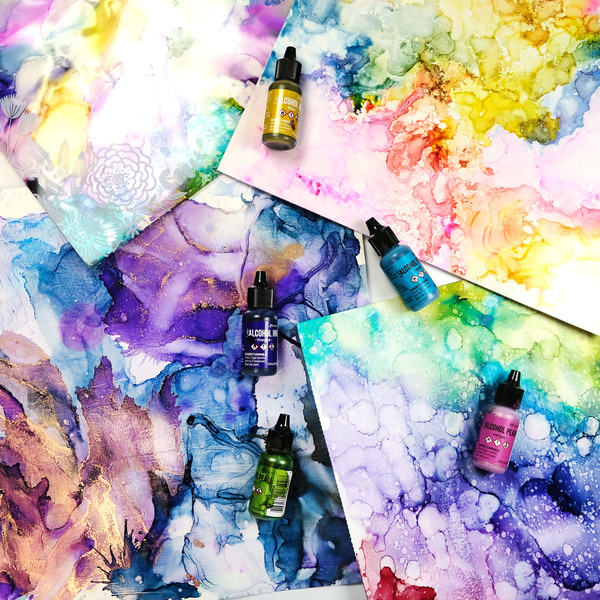 Acetate Sheet
Although there is not any yupo paper that is 12x12, you can get acetate sheets in that size, which works great with alcohol inks. There are even acetate sheets that have designs on them. For one of my designs, I used the specialty sheet from Jen Hadfield's "Reaching Out" collection.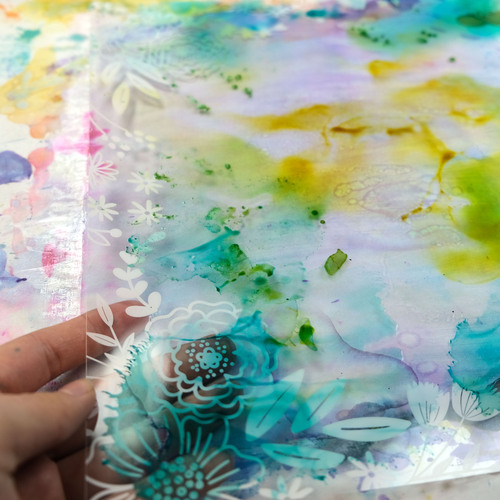 When working on an acetate sheet with designs, make sure you are working on the side where the design was not printed. You can easily feel to see if the side is raised or not and that will tell you which side to paint on. Paint on the flat side. Because I wanted to be able to see my designs clearly, I glued my acetate sheet onto a white piece of cardstock. I wanted the side I was adding the alcohol on to be protected, so I glued it face down. Because you can see any tape or glue through your acetate sheet, I found it was best to randomly place blobs of glue on your page. When you squish down the glue, it looks like it is part of the design.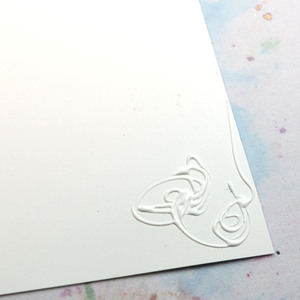 Mixed Media/ Watercolor Paper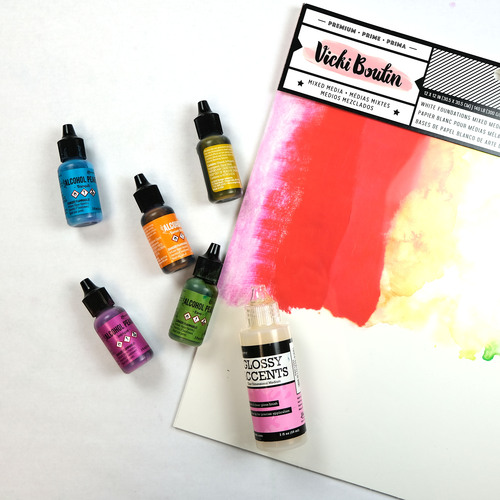 I started with Vicki Boutin's Mixed Media paper because it is a very sturdy paper. I would recommend mixed media or watercolor paper. Next, I needed to coat it in something to make it non-porous. I found a few different products to make this work. First I used Glossy Accents by squirting it on my page and spreading it with a paintbrush. Glossy Accents is typically used as a light adhesive or as drops to add accents to a page. But when applied to an entire page, it acts as a barrier. This is how the other products I tested works as well.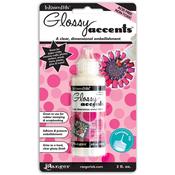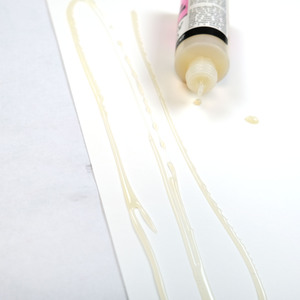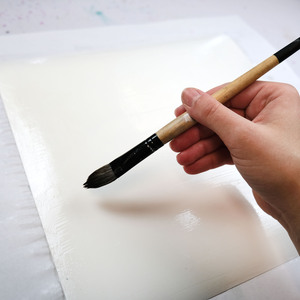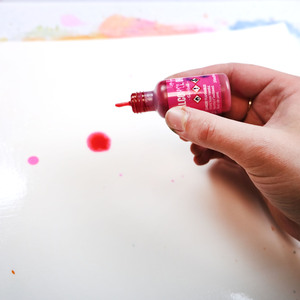 Next, I used Glossy Mod Podge. This worked the same as the Glossy Accents, but it was a little easier to apply because I did not have to squeeze it all out of a bottle. I was able to dip my paintbrush into the jar before spreading it on my page.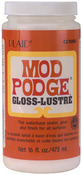 Finally, I tested Clear Finish Aerosol Spray with a gloss finish. This took many coats to work. You know you have enough on when your paper looks glossy!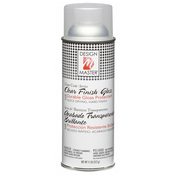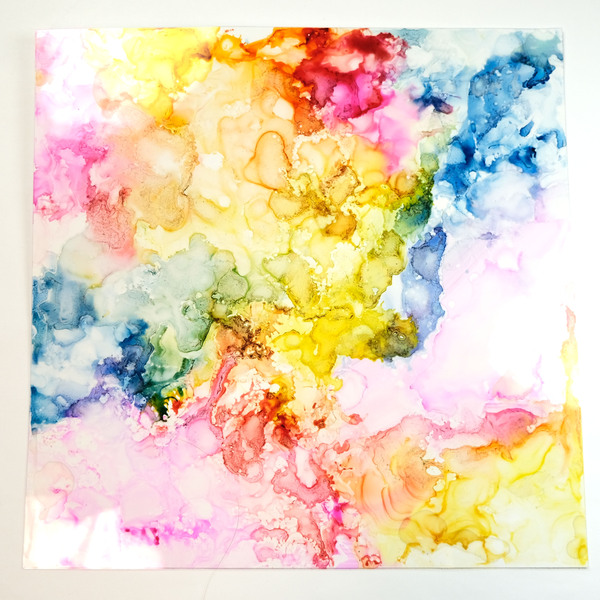 Glossy Accents: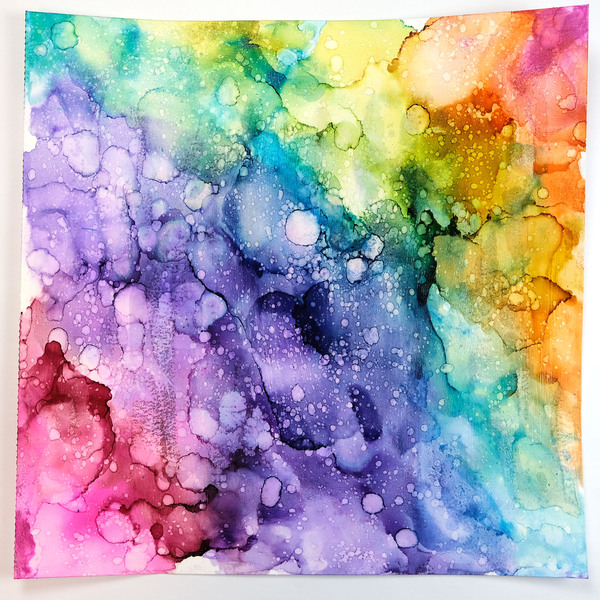 Glossy Mod Podge Background: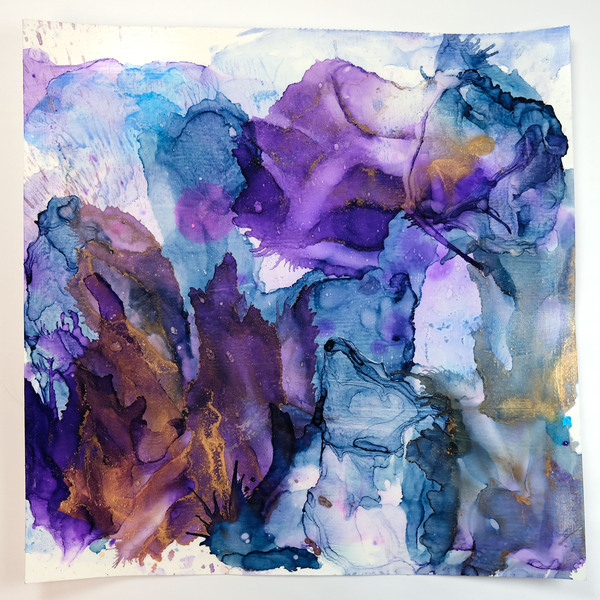 Which worked best?
The acetate sheets work great with alcohol inks, but you can not use a heat tool or the plastic will bend and warp.
The glossy accents and mod podge leave more of a matte finish, which I prefer when using it as paper. But, there is the texture of brushstrokes left behind. In thinner areas, the ink did bleed through the paper, but this could have been helped by applying a second coat.
The spray took many applications (4-5) to achieve the level of finish I was looking for but had no brushstrokes.
The results: I recommend using one coat of glossy accents then cover it with one coat of aerosol spray. It is still a bit shiny, but not as much as the acetate sheets, which will give you a glare. It also holds the color nicely and is very easy to make a vibrant painting. The quick coat of aerosol spray is a sealer and will help in you missed any spots, and give you the same shine all over the page.
Here is my finished piece using my self-made yupo paper. I used a rainbow of alcohol inks to create the background and Vicki Boutin's "Color Study" collection to embellish it.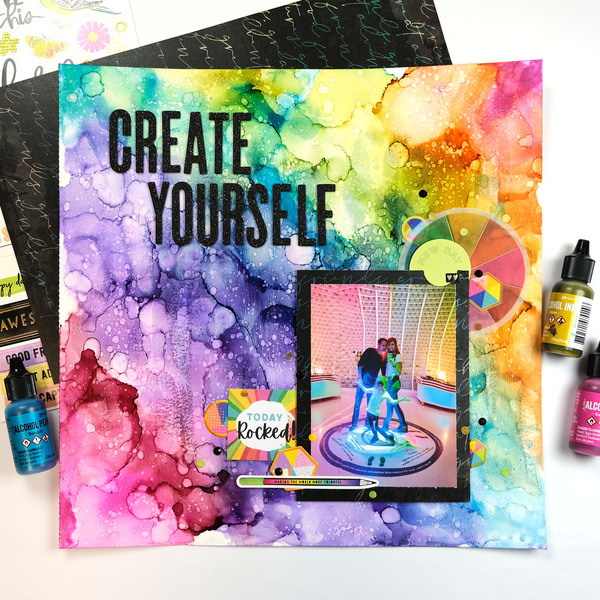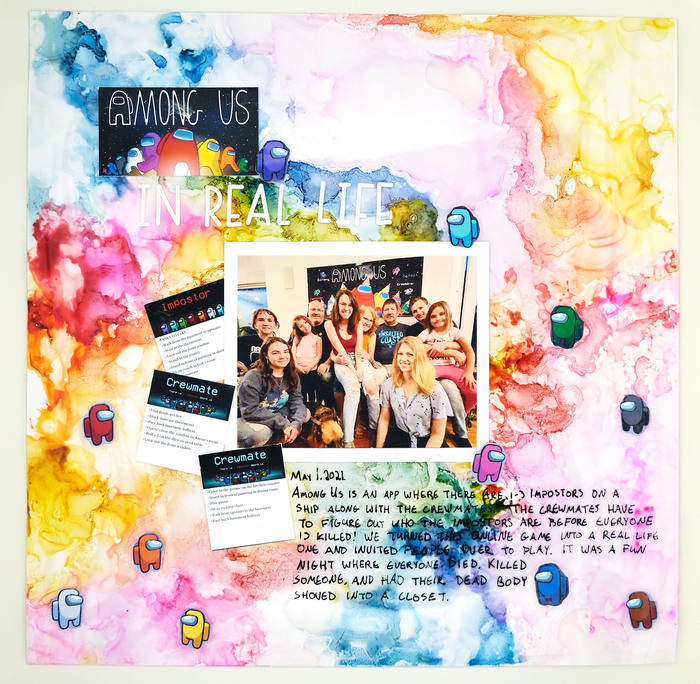 Check out this video if you want to see some alcohol ink techniques!