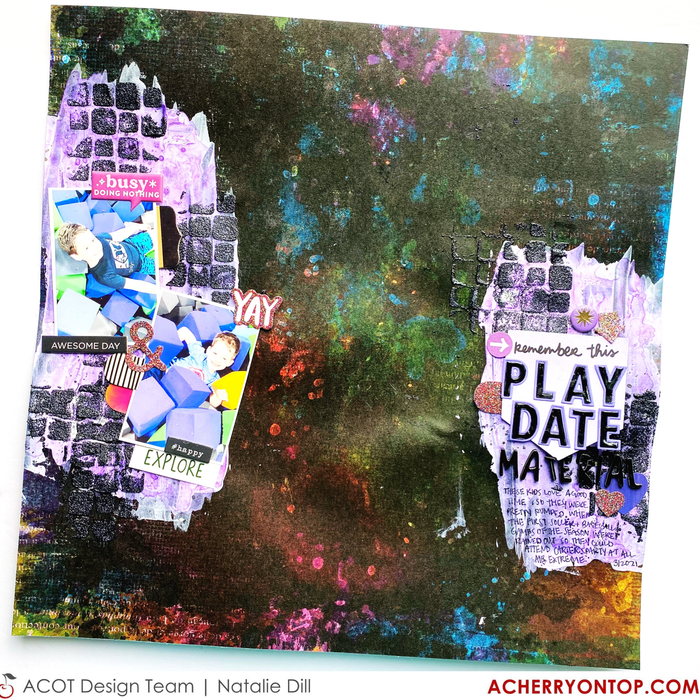 Hi Cherries - Natalie here using the new Vicki Boutin Color Study collection to scrap a unique color scheme inspired by photos. Find a full process video here: 
I had these photos of my kids in a purple foam pit, and I knew Vicki's Color Study collection was the answer to my dilemma with this unique color scheme. She has quite a few darker background papers in this collection, so this black paper with bits of rainbow showing through was perfect. When you have a rainbow paper, picking a specific color and using it multiple times throughout the layout is a great way to bring cohesion to a page.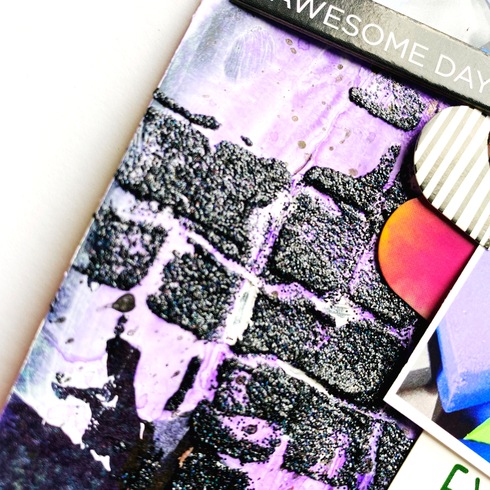 I put heavy white gesso on the opposite sides of the pages, then I applied purple watercolor. I then used Nuvo glimmer paste through this Tim Holtz Tiles stencil in an odd number of sections among the painted portions of the page. I chose this stencil because I felt the squares were reminiscent of the foam blocks in my photos.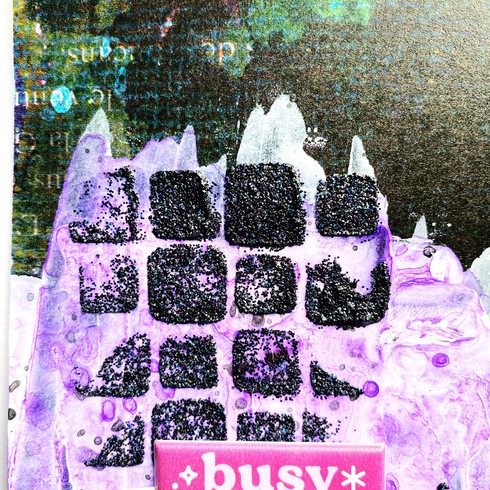 I found my title in my favorite way - by searching for boy tshirt ideas on Pinterest! I cut the word playdate twice with the Concord & 9th Double Cut dies. I kept the purple set intact with both pieces and used only the inside of the black cut phrase. I used glossy accents to make the black cardstock letters more appealing.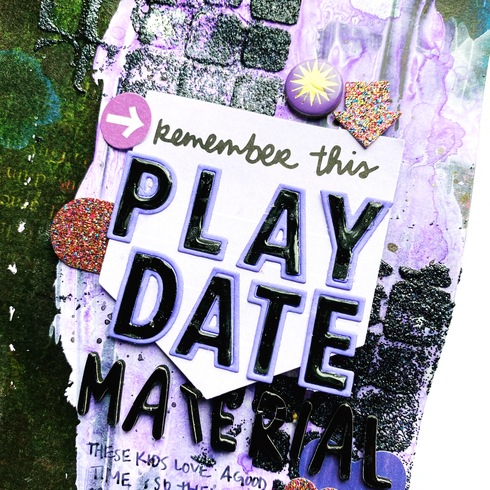 I laid the title across a tag from Amy Tangerine so that it didn't get lost in the background.  I made sure to leave a spot for my journaling below the title!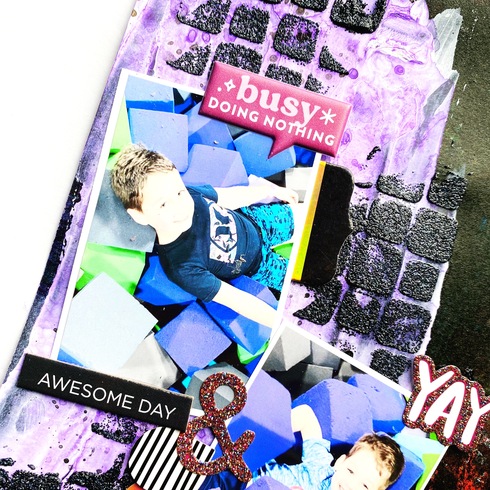 I went through my sticker stash and pulled out bits from multiple collections that had black and purple. Amy Tangerine uses quite a bit of purple in her collections. Vicki Boutin embraces black well, and Pinkfresh Studio will incorporate purple also. The puffy sticker from Keeping it Real said, "Busy doing Nothing," and that was perfect for these kids having fun!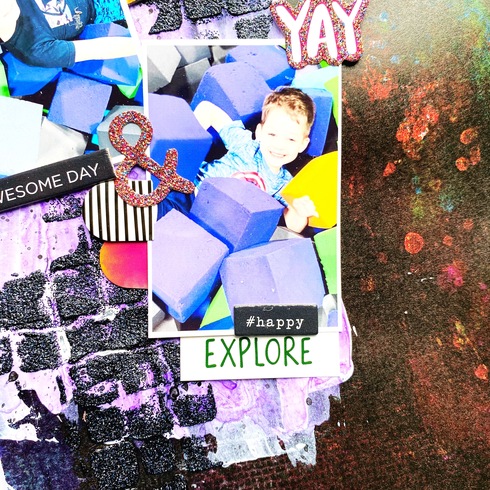 I had so much fun playing with this unique color scheme. I suggest if you find yourself in a block - make a game of picking an interesting group of colors and pulling multiple bits from a few different collections to make a cohesive page.
I hope you're inspired to play! 
xoxo Natalie
---
See more from Natalie on her Gallery, Blog, Instagram, Pinterest, Facebook, and YouTube.