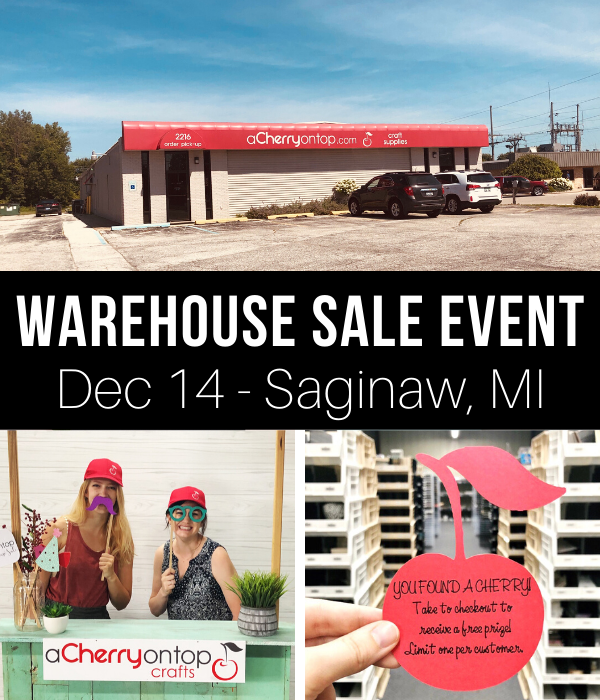 You're Invited!
Our next WAREHOUSE SALE EVENT will be
Saturday, December 14th, 2019 from 9am-3pm.
2216 Midland Road
Saginaw, MI 48603
What is a warehouse sale? This is a huge event where we open up our entire building for you! There will be amazing deals on scrapbooking and crafting supplies. You can also take a tour of the warehouse, meet the ACOT team, and win prizes! This is also a great opportunity to pick up your online order for FREE! (Just select 'local pickup' at checkout. Make sure to order a couple days in advance!)
You can RSVP on our Facebook event page! (This isn't required, just helpful for us.)
---
The Deals:
- Our exclusive coupons will be announced when we get closer to the sale! These won't be available online.
- There will be DOOR PRIZES! 
- You can go on a real live cherry hunt! These cherries will be hidden among products in our warehouse. If you find one, bring it to the cashier for a PRIZE! (Limit one per customer.)
---
More Information:
Throughout our warehouse there are marked locations for all products. We bring a lot of our products out and display them for this event for huge discounts and easy shopping. If you are looking for specific products though, it is encouraged (though not mandatory) to print off your basket or wishlist for easier and faster shopping. Locations will show up about a week before our sale. 
Locations will also be visible for each individual product on our site as shown below:
You can also look up product location and information on your smartphone and a few available lookup computers.
---
Any questions? Reach out to us at service@acherryontop.com 
We can't wait to see you at this event!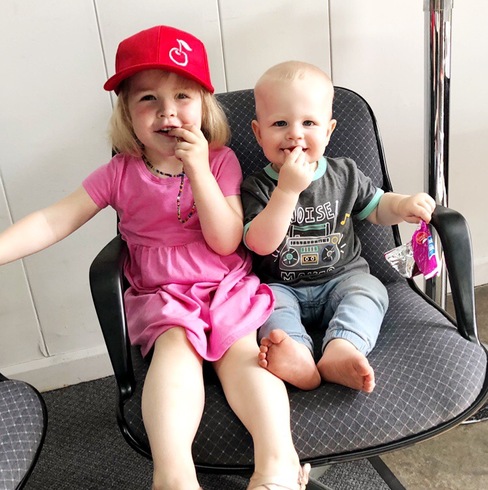 ---