Hello Everyone! Sara here with you today. I recently received a new tool in the shop, the EK Tools Doily Punch. I love doilies, but I have a hard time finding a great place to store them...and you usually have to buy them in bulk. So I thought that a punch would be super fun to play with!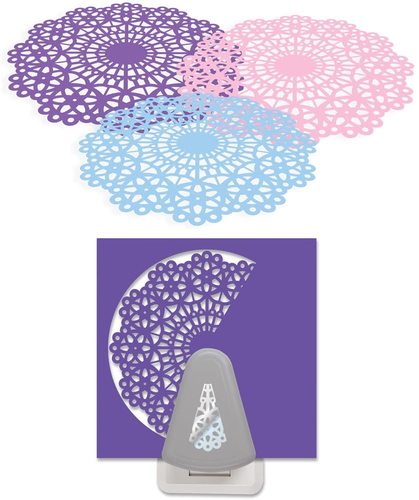 The punch comes with a step-by-step instruction guide which makes it easy to understand and use. It makes larger doilies with the smallest size square I could punch was 71/2 X 71/2 inches.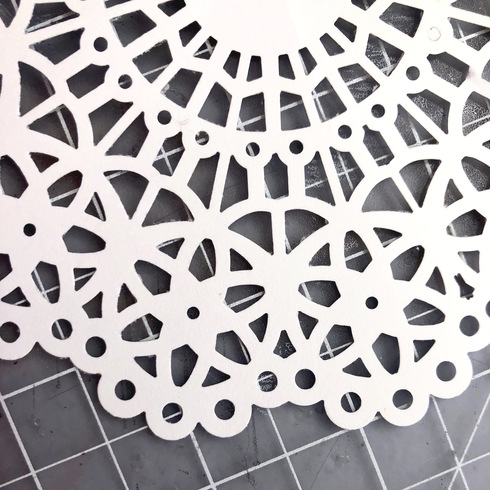 The punch creates a beautiful doily that is nice and intricate. I ended up putting it on the floor and punching it with my foot because it does require a bit of strength, but it worked really well when I put it on the floor. My one drawback would be the amount of pressure needed to get a good punch. 
I used this punch to create a set of cards to share with you. I have been loving the new Jen Hadfield Reaching Out collection. So I pulled that line out and set to making a few cards. The items from that collection I used were the 6"x8" paper pad, icon ephemera, phrase ephemera, and stickers.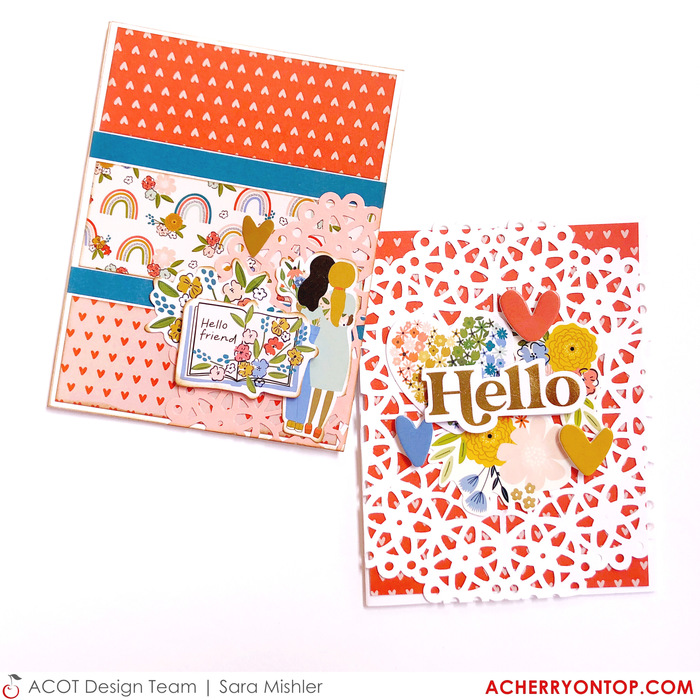 The doily made a dramatic centerpiece on one card. And for the second card, makes a subtle backdrop for a collection of cute die cuts.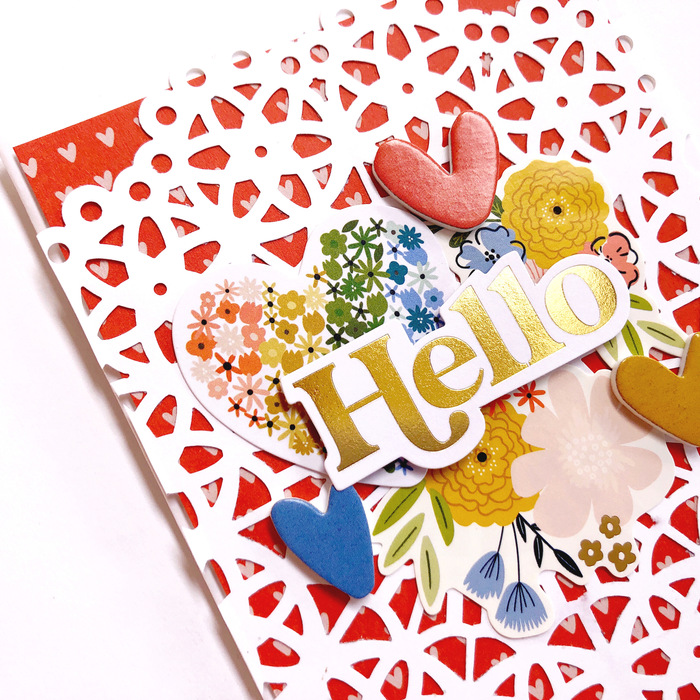 Overall, I found this punch to be a useful and fun addition to a craft space!
Have A Lovely Day!
---
See more from Sara on her Gallery, Blog, Instagram, Pinterest, Facebook, and YouTube.