New to watercolor? Here's an easy tutorial for you to make your own custom art!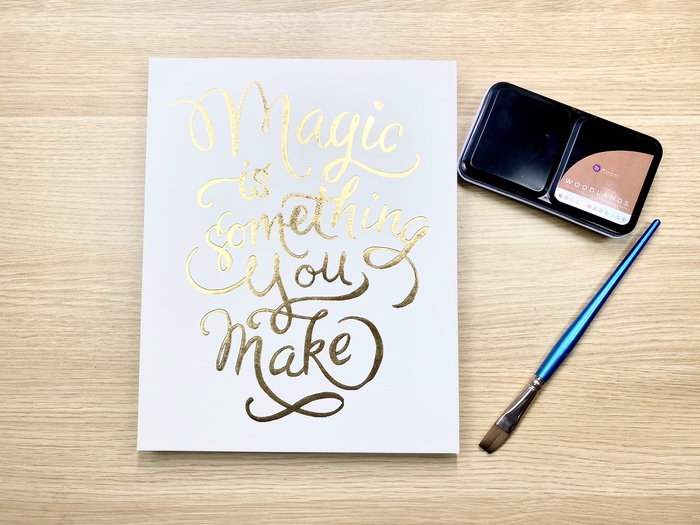 Supplies needed:
watercolor brush (a bigger flat one is ideal)

cup of water

piece of plastic like seran wrap
The key word here is EASY! Even if you have never used watercolors before, you can't mess this up! 
Step 1) Choose 3-4 colors that you want to use. I love the Prima watercolors - they are so rich and come in such gorgeous shades! For this project I used the blues and greens from the Woodlands pan.
Step 2) Dip your brush in water first, then one of your chosen colors. Choose a random spot to paint on your color reveal panel/print. Repeat with the other colors - scatter them around a bit freely, overlapping in some areas. There doesn't need to be a rhyme or reason to it! You'll probably see some brush strokes and it will look unfinished at this point still. Don't worry, the next step is magic!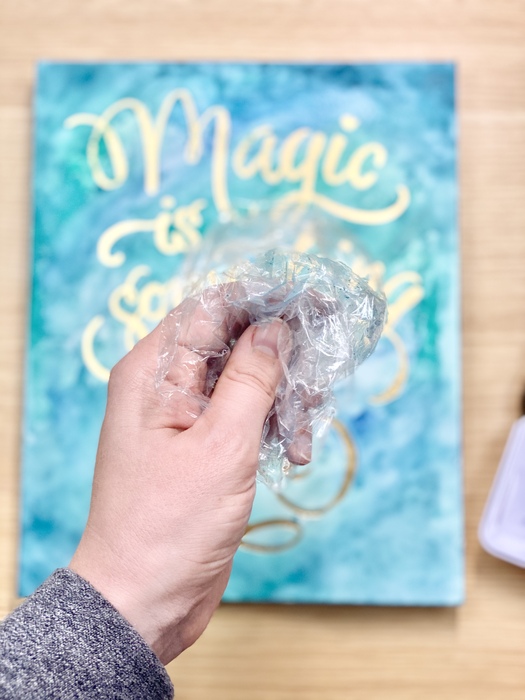 Step 3) Here comes the magic - get a piece of plastic that can be scrunched up. (I just used the wrapping the panel came in!) You're going to make a marble effect with your watercolors just by dabbing your scrunched up plastic all over. Super easy! Then you can add more colors and more dabbing until you feel like it looks done. I used my finger to wipe off any excess paint on the words. That's it! I love how the gold wording pops with this marble background! 
---
Here's the video of the process:
---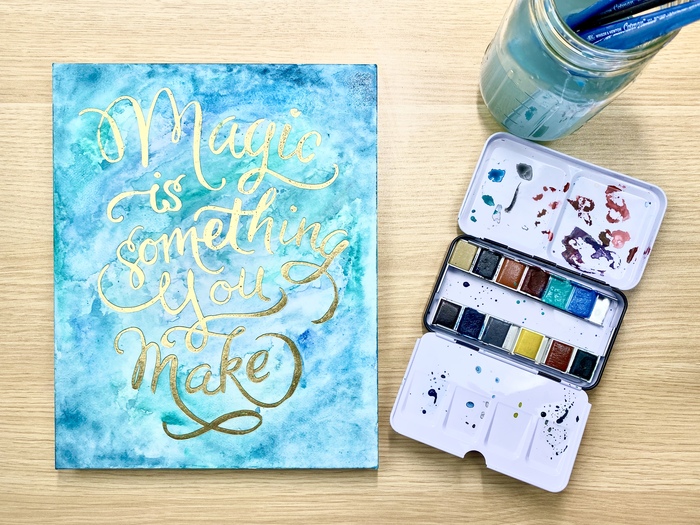 Thanks for joining today, and I hope you have been inspired to try out some watercolors!
-Rachel Kent
---