We are hosting Facebook Live classes every Friday at 4 pm EST! We recently remodeled our in-store classroom but due to more shutdowns from Covid, we haven't been able to use it very much. So we wanted to start an online classroom! We will give you a list of all the materials we will be using in these classes, but feel free to make it your own. Learn something new, ask questions that will get answered in real-time, and make a cool project! We are ready to have some fun and I would love it if you created along with us! Here is the schedule for February.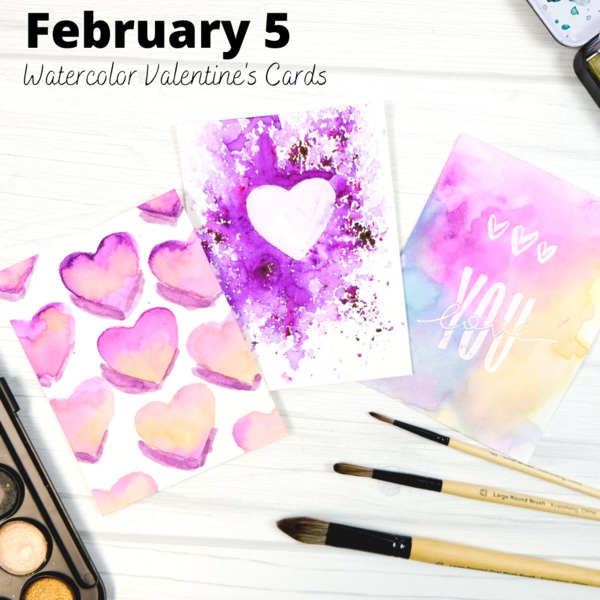 We will be making some Valentine's Day cards for your partner, mother, best friend, or whoever you want to show some extra love to this Valentine's Day. We will be going over some different watercolor techniques to make your card one of a kind.
Supplies needed: watercolor paints, watercolor paper, paintbrush, Valentine's Day stamp, white embossing powder, clear embossing ink, heat tool or hairdryer
Optional Supplies: Color Sparks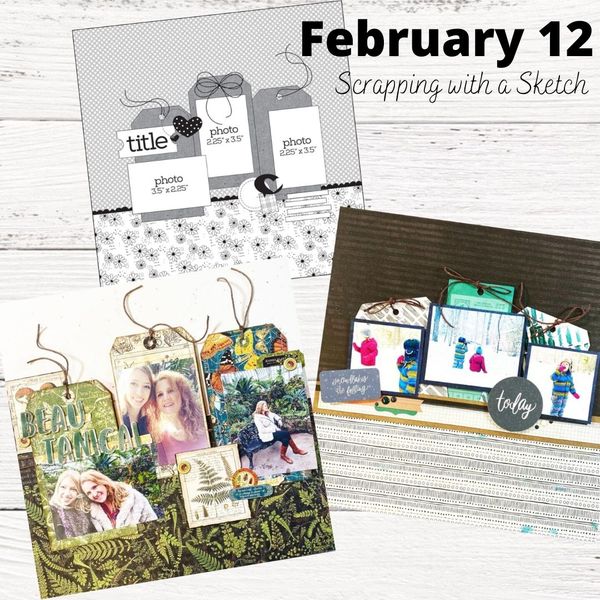 In this class, we will be scrapping a Becky Fleck sketch. Each week we have a Becky Fleck Sketch Challenge. We will be using the new sketch for the week to complete a 12"x 12" scrapbook page! If you complete the sketch with us you can enter to win 1000 Cherry Points! The sketch we will be using will be shown on February 11.
Supplies needed: scrapbook items including paper, stickers, ephemera, and elements from a coordinating collection.
Optional Supplies: mixed media items, cardstock, or whatever else you like to scrap with.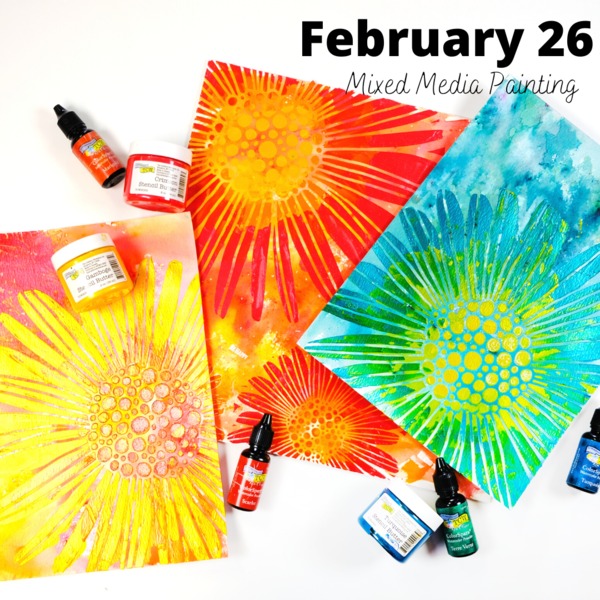 Whether you are new to painting or a seasoned pro, you will love how these new Ken Oliver products work to make a beautiful mixed media painting.
Supplies Needed: Color Sparks, Stencil Butters in multiple colors, mixed media board, watercolor paper, or mixed media paper, spray bottle, palette knife, 12"x 12" stencil, 6"x 6" stencil.