Make this quick and easy Finnish Star paper craft for the holidays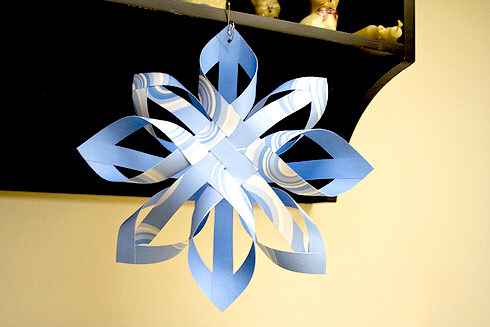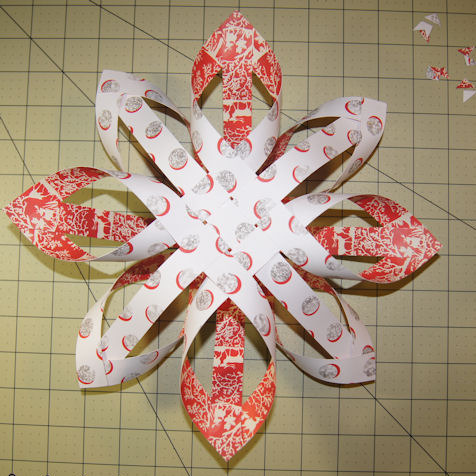 ---
Materials: One sheet 12x12 doublesided cardstock, Trimmer, Pencil, Scissors, Adhesive (Note: Dry adhesives ie; photosquares or tape runners; will not work for this project. After much trial and error I found my Zig liquid glue pen provided the best adhesion.)
---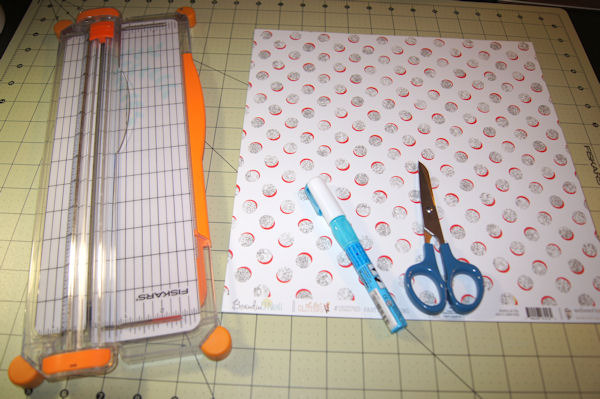 ---
Directions
Mark your paper off on one side in 3/4 inch increments, then cut into 12 strips.
We will be making two sides for our star. You will need six strips for each part.

Gather your first six strips together. Take two, lay one on top of the other and adhere them together in a cross. Make sure you have centered the strips so they are evenly spaced on all sides.


Take your next two strips and adhere them on top of each side of the center strip.


Take your last two strips and weave them through the three center strips and adhere. Your project will now look like this.


---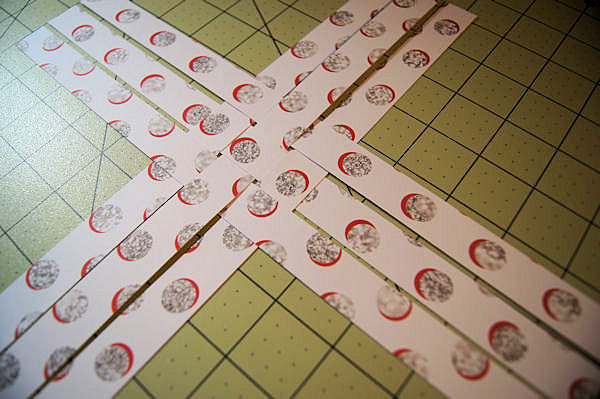 Next, starting in one corner take the two nearest strips and turn them away from you. You will make them meet at an angle to make a loop. Adhere.
Turn your project and do the next corner. When all four corners are done, your project will look like this. Set this half aside.


Follow the same steps for your other six strips.
Now you have the two halves of your star. Lay each half with the woven strips down. Turn one half over and place on top of the other at an angle so that each of the remaining straight strips goes over each of the loops.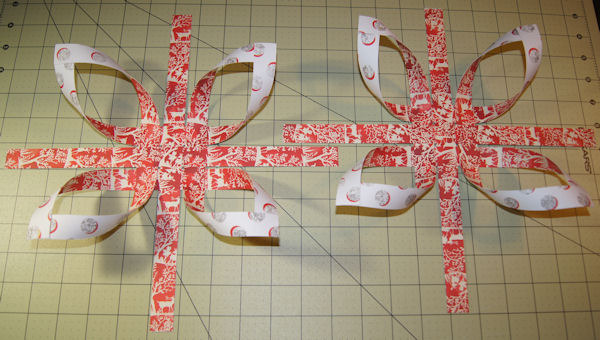 Insert the straight strips inside the loops




For each loop, adhere to straight strip making sure that the point of the loop meets the top of the strip. (We will be trimming these after.) Adhere.
Follow this step for all loops
Now, trim each of the straight pieces along the point edge of the loops.




Follow this step for all loops.


Punch hole in the top for hanger and you're done!


---