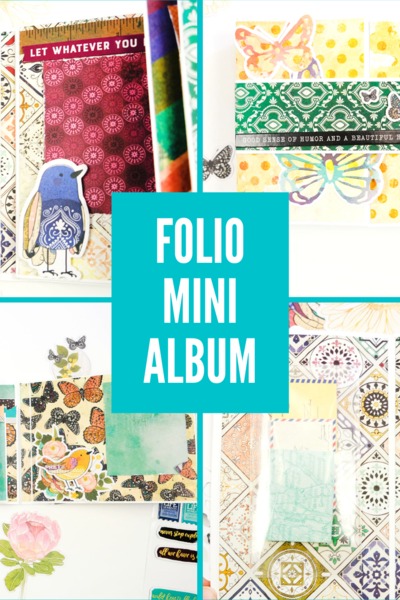 I started with the Folio 5 from Photoplay as the base of this mini-album. This was a fun project to make up, as I love things with step by step instructions. Especially when I am making something more dimensional with paper!. After I had the base of my folio built, I used the Vicki Boutin Storyteller collection to bring this folio to life! There are so many things about this collection to love; the colors, images, and imagery to name a few. 
From the Storyteller collection, I used the 12x12 paper pad, tag book, ephemera, sticker sheet, and butterflies.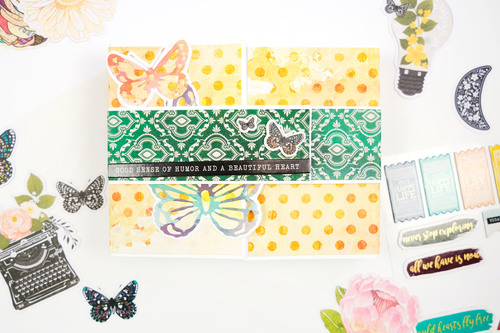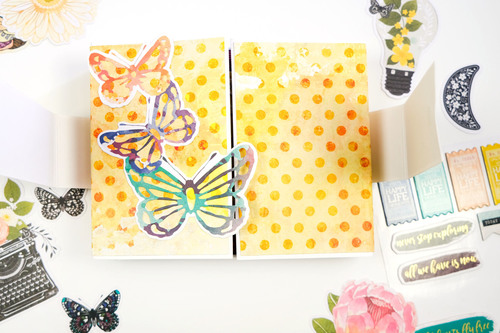 Each page has a different patterned paper on it and I left a lot of room for photos. For the photo areas, I like to lightly write what size photo should go there and make the photo backing 1/4 bigger than the photo so you can see another layer behind it. I distressed the edges of most of my photo using the distress tool.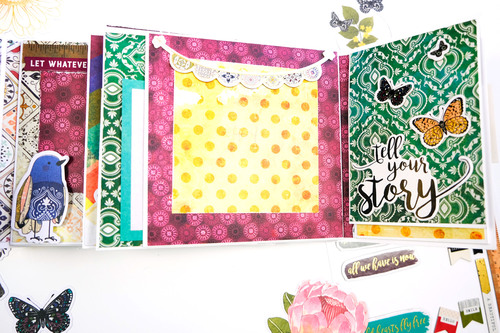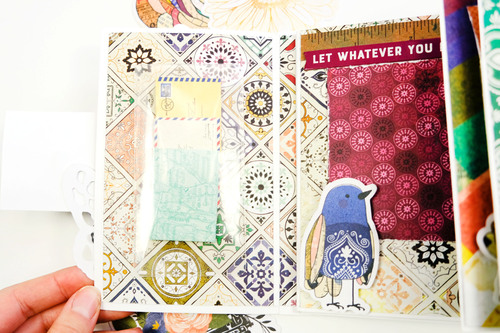 Something that I always like to add to my mini albums is mini envelopes! I like to store little messages in these and think they are so fun to pull out of a pocket and open. I like to use see-through pockets or glassine envelopes to store them in. This folio also came with some built-in pockets that I added ephemera, journaling cards, and other trinkets to.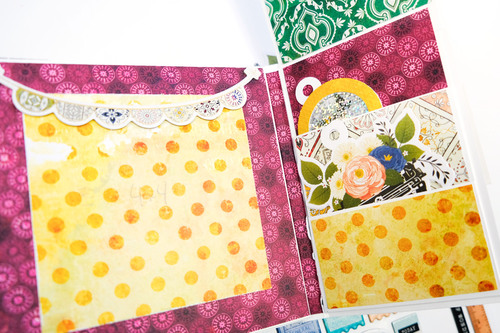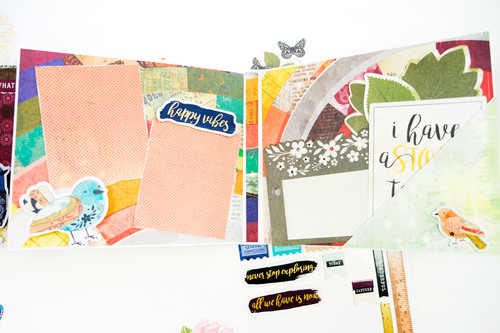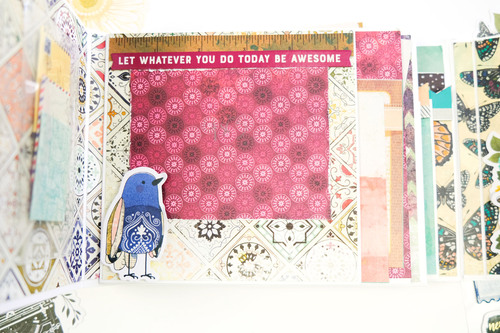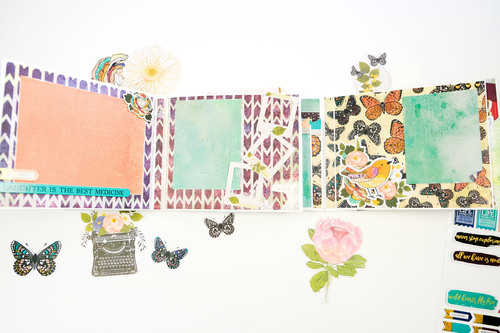 I like that this folio can spread out to see a full four-page spread. I was worried about all of the patterned paper clashing or being too busy, but I think it worked out in the end. It does help he you stick to one collection so the colors you choose will all match.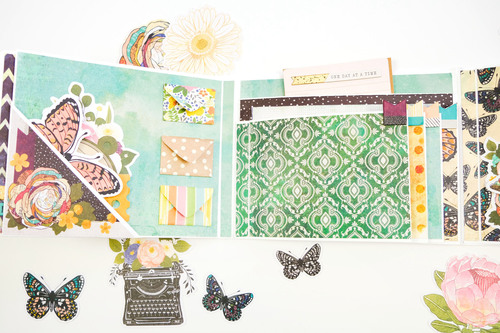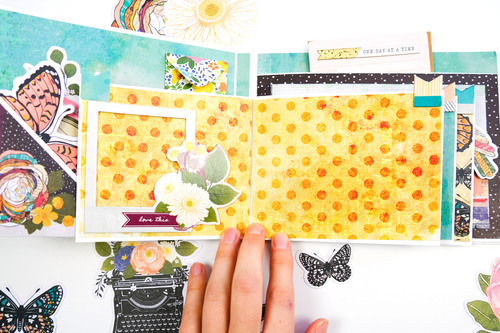 This folio has a little side waterfall in the center which I love because I can fill this with photos. I broke up a few of the pages with some borders and ephemera, but it will be mostly photos.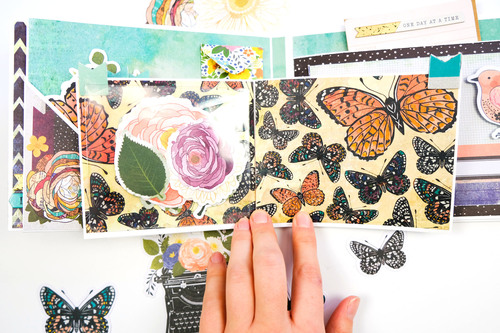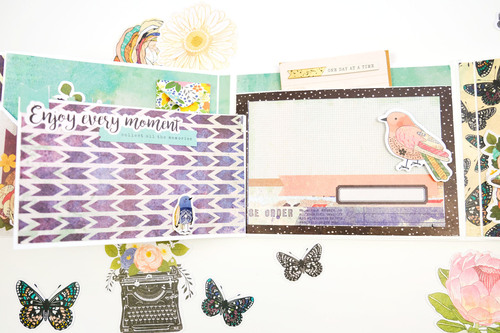 I hope you enjoyed looking through my folio mini album with me! Good luck with starting your own! Photoplay has many versions of these folios and they each look so fun to make!