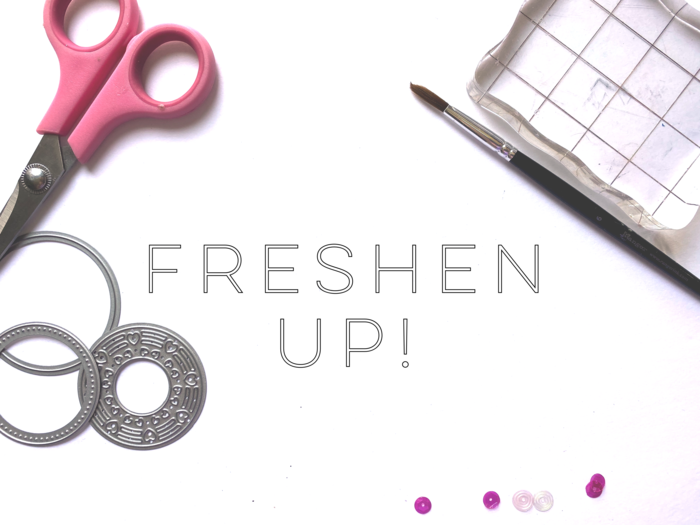 Hey Cherries!
Natalie here today with Volume 2 of the Freshen Up series. Today we are pulling out the manual die cut machine! Of course, if you do not have a manual die cut machine, you can achieve similar results with punches or an electronic machine. 
A Cherry on Top offers a great selection of die cutting machines! There is a Gemini which is electronic and does not require any strength to cut your dies. The Big Shot is what I personally use, and it is fabulous. We R Memory Keepers has the Evolution and there is a Spellbinder Platinum version too.  
---
Mini die cut machines are good for small spaces, like the Sidekick, the Vagabond, and Mini Evolution.
---
A manual die cutting machine is wonderful for times you do not want to use electronics with your scrapbooking. They work specifically great with die cutting stamped images and very intricate dies. Today I will share a plethora of ways to create fresh and fun scrapbooking pages using your manual die cutting machine, as well as create a new page using dies. 
I am not a fussy-cutting fan, so I'm a sucker for stamps with accompanying dies! Many times these types of stamps are geared toward cardmakers, but I challenge you to use them on your scrapbooking pages! Popping the die cut images off the page atop another stamped image adds a fun dimension to the page.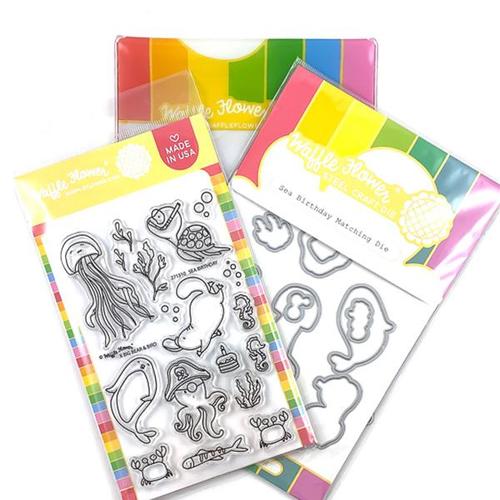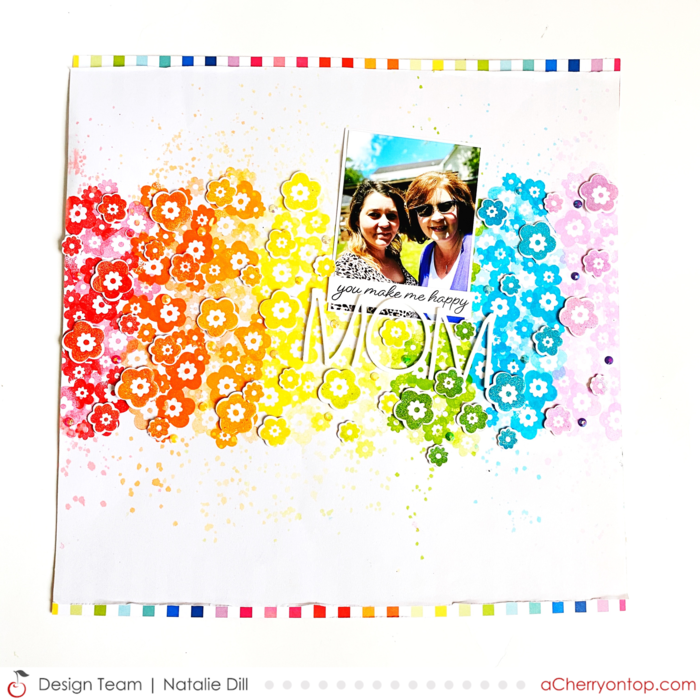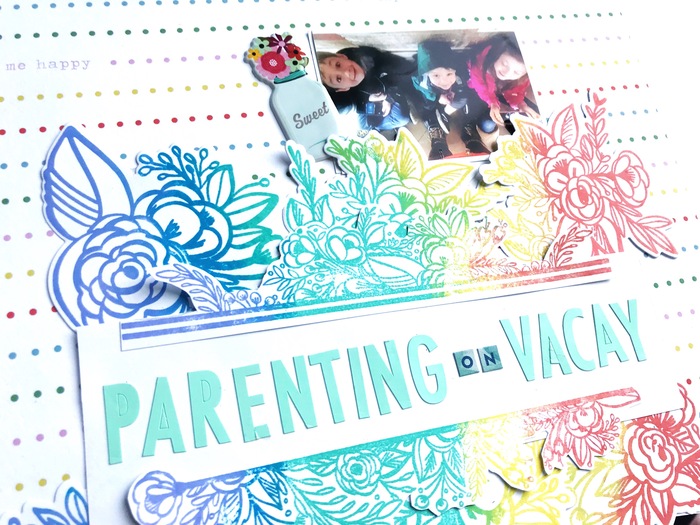 ---
Shape dies are really great to showcase a collection of patterned papers. I also enjoy using them to cut my photo to the same shape. You can group an assortment of dies in the same shape cut out of different patterned papers for a cohesive look.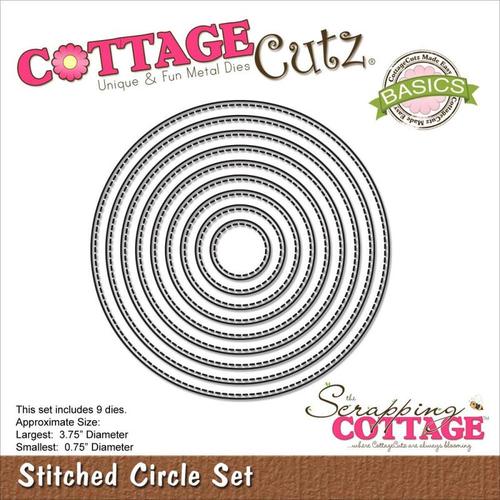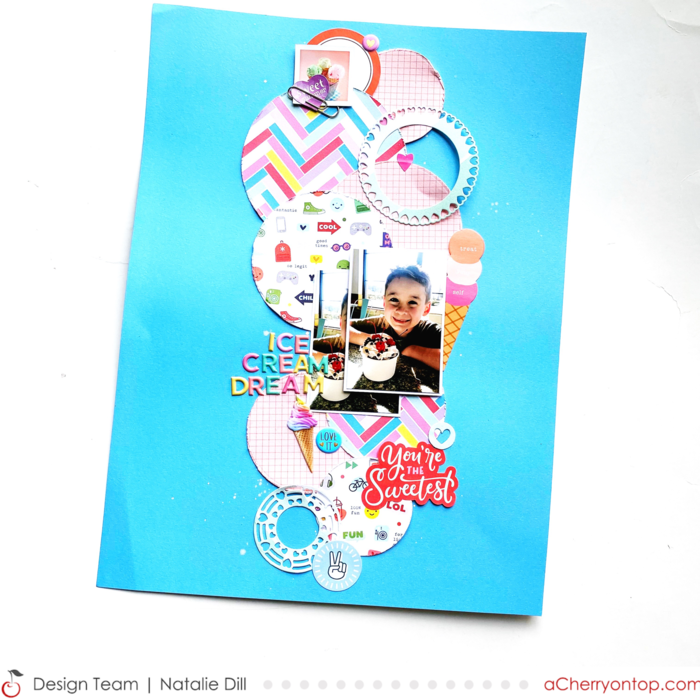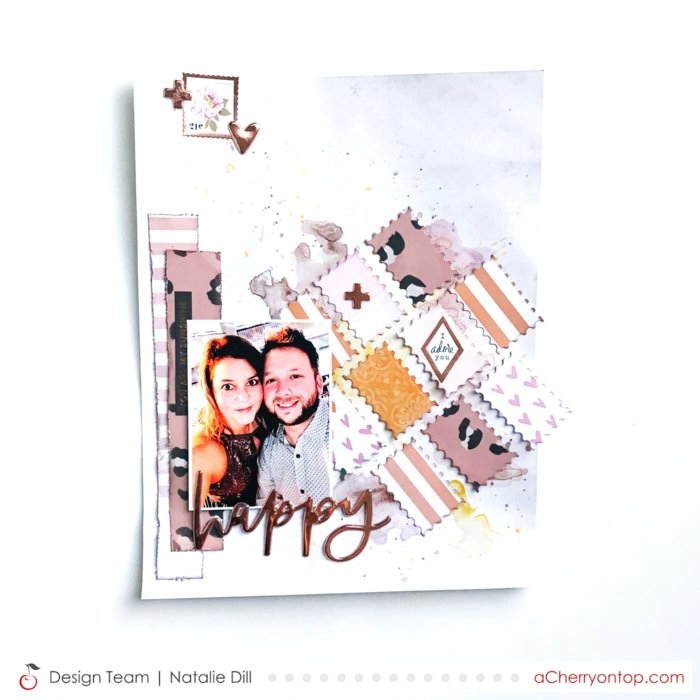 ---
One of the main reasons I will choose to use a manual die cut machine over an electronic version is to die cut intricate, delicate florals and foliage to use for layering. The manual die cut machine will get very intricate dies right every single time. I specifically adore cutting these out of specialty paper like glitter cardstock, metallics or vellum.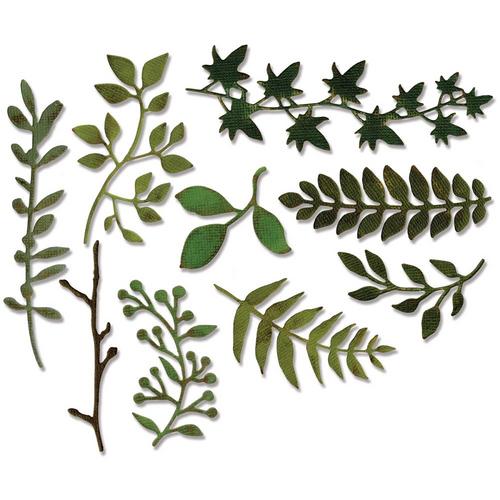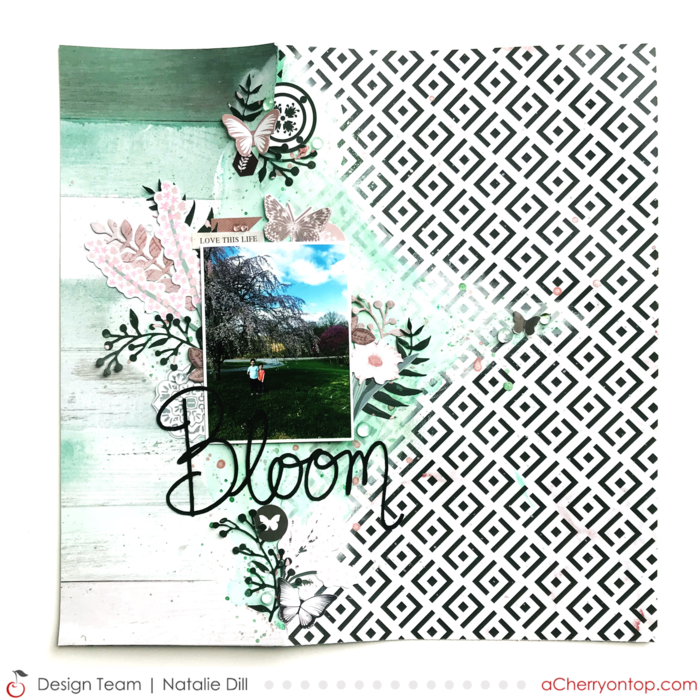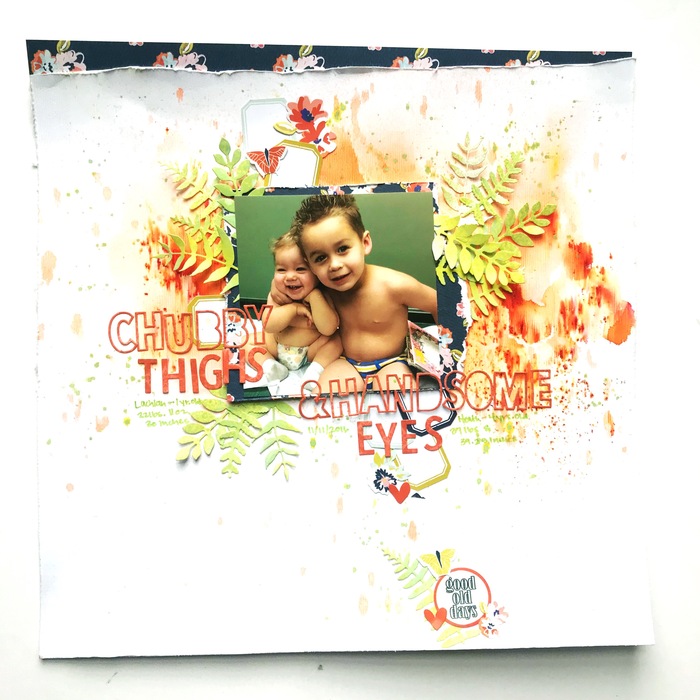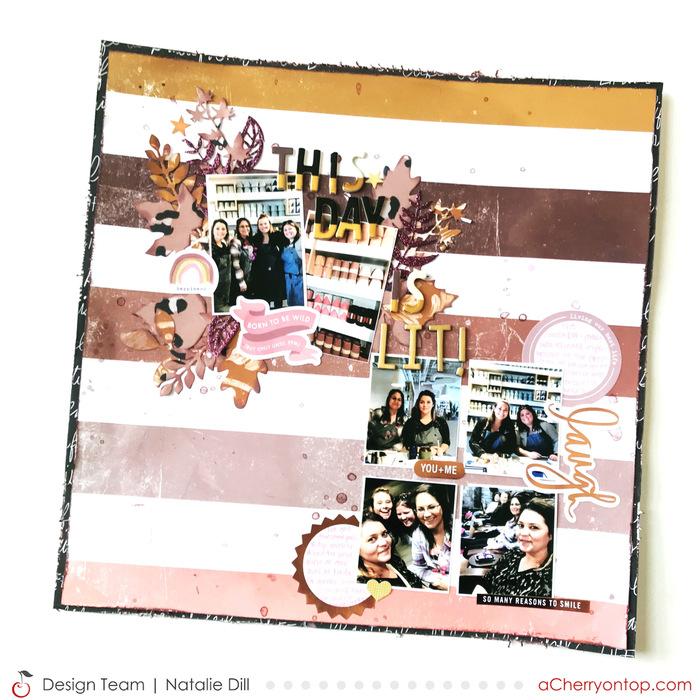 ---
Despite an extensive collection of Thickers, sometimes I just do not have the right alpha sticker for a layout. I love to use alpha dies to make an impact on your title! These work wonderfully as a subtitle as well. I love to use long titles at times, so mix and matching title stickers with die cut alphas is a great way to create a long title. The double cut from Concord & 9th are some of my faves!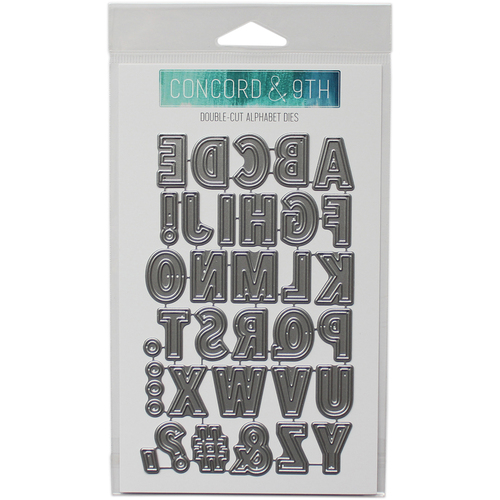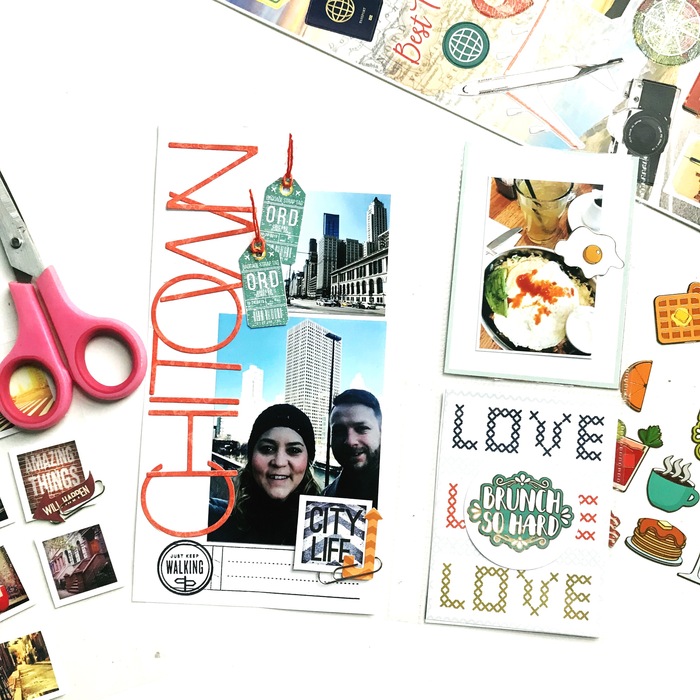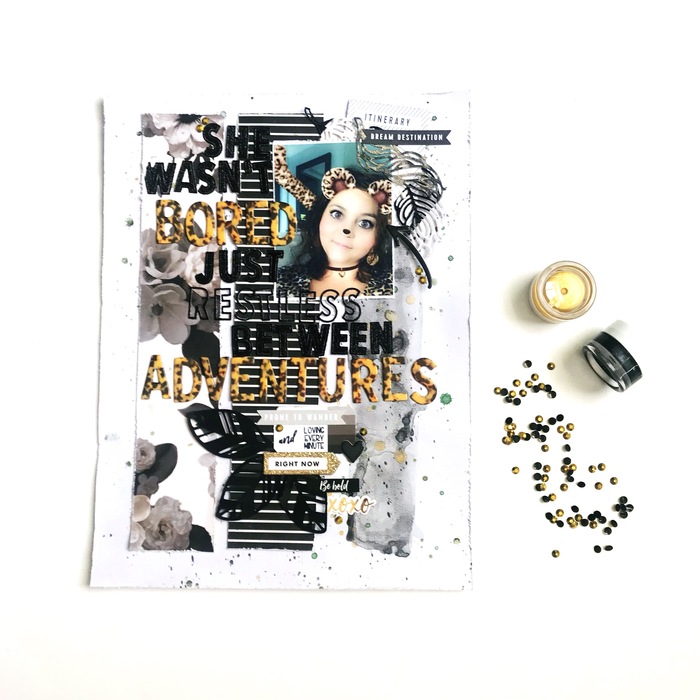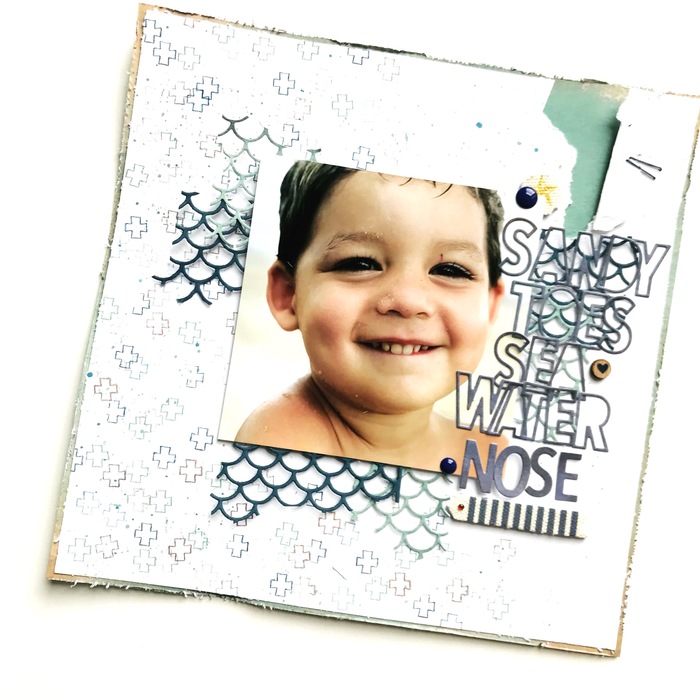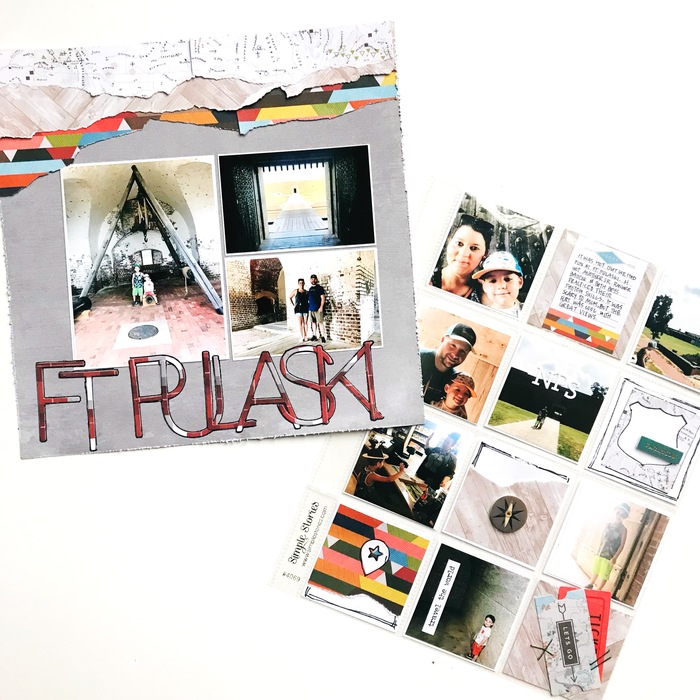 ---
Border dies will add lovely texture to any page! I love to bulid up texture by layering multiple cuts of border dies.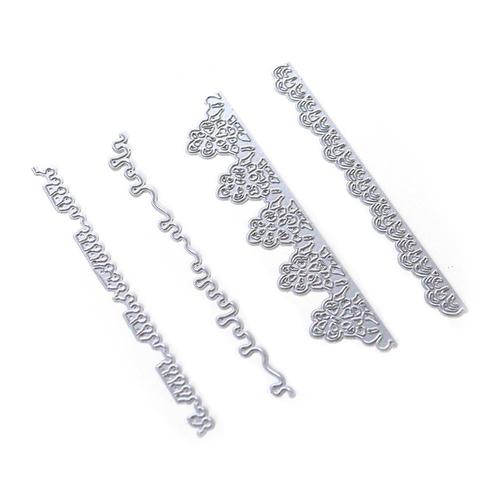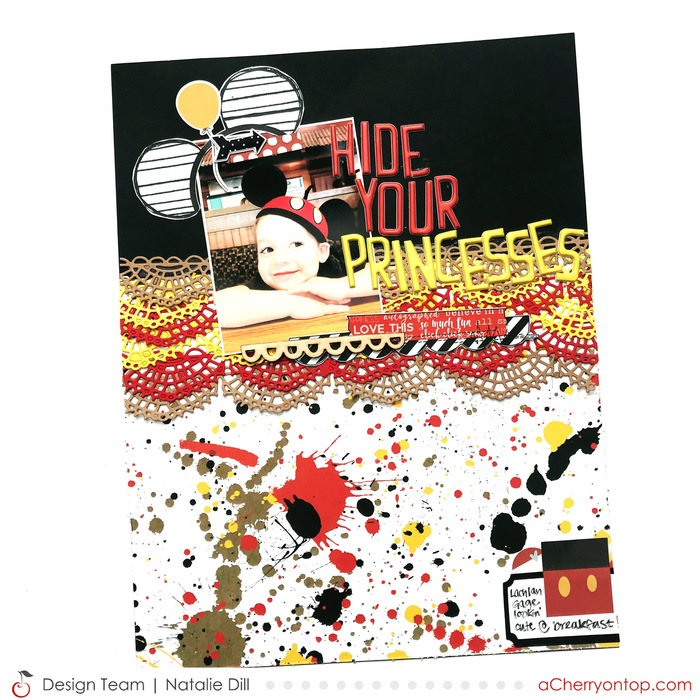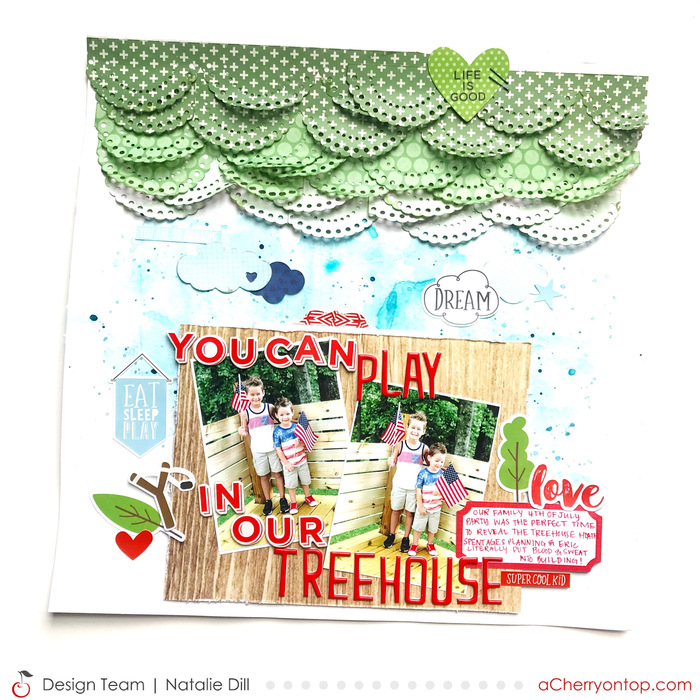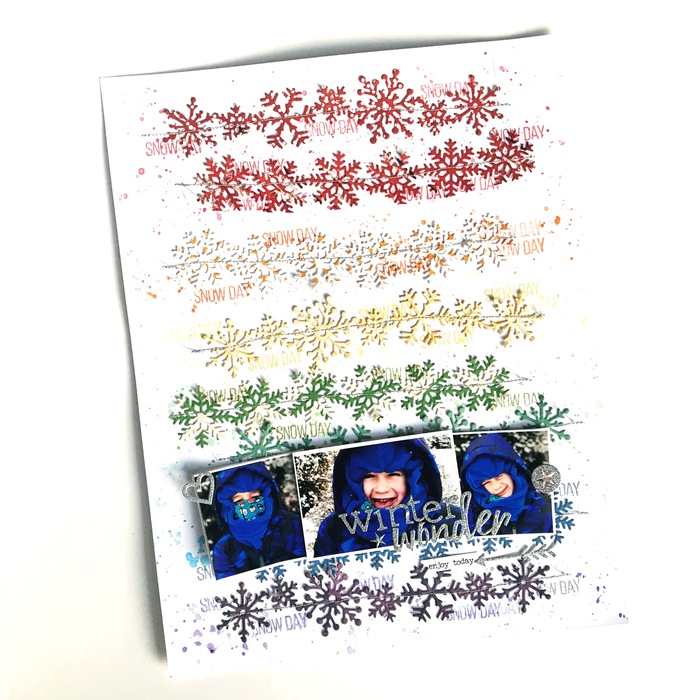 ---
Sew down many die cuts in the same size for a big impact! This is a good technique to duplicate with a small punch as well. Die cutting many of small shapes and collaging them on a page is a fun way to make a big impact with your dies. Using stitching to adhere them to a page add lovely texture as well. This bow die from Catherine Pooler would look amazing sewn all over a page!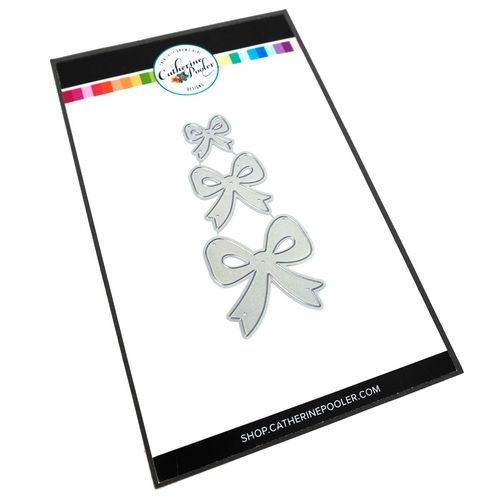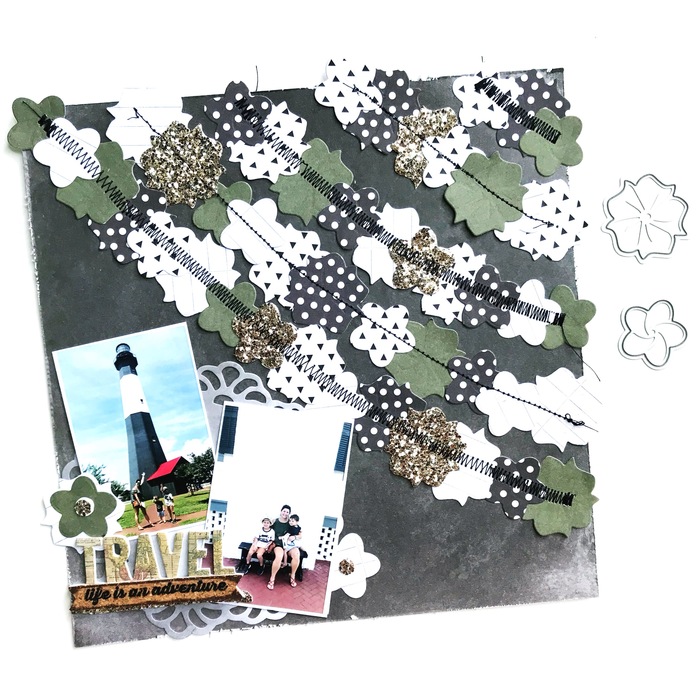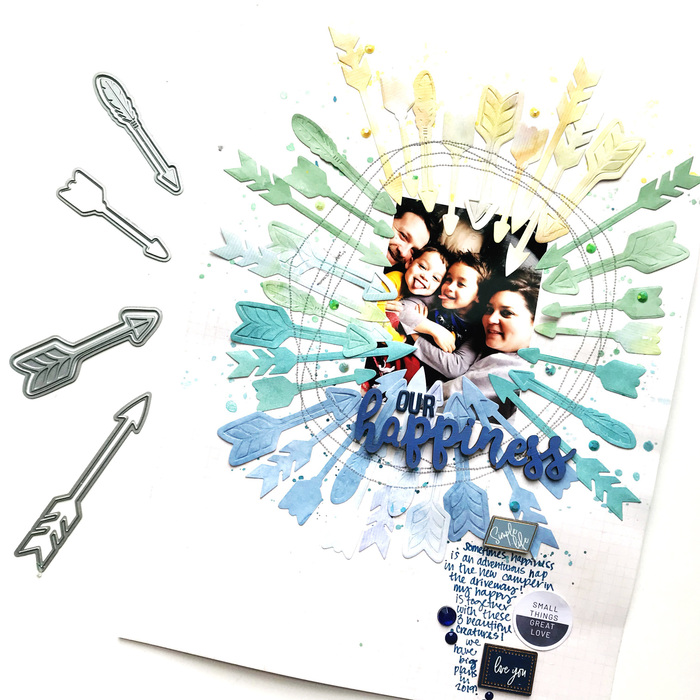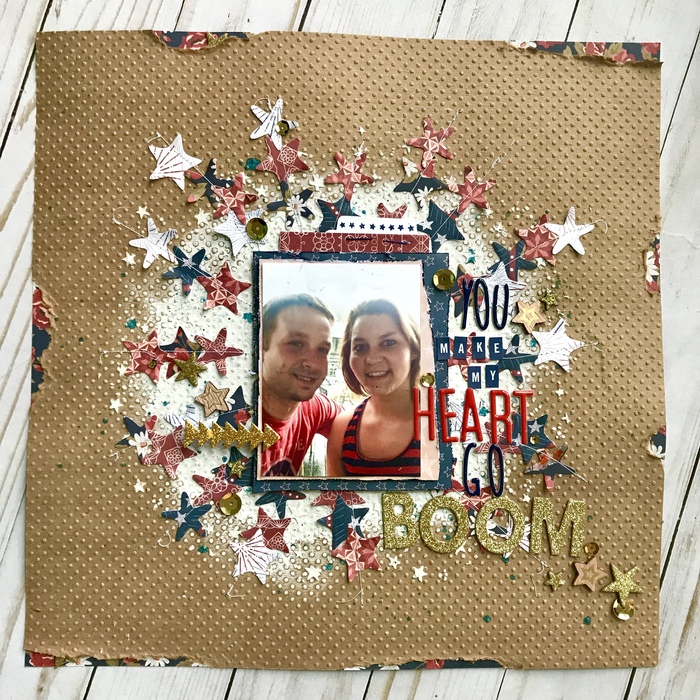 ---
Die cut a large stamped floral, typically meant for a card, and use it on your layout! This is a wonderful way to make a layered, formal layout, and the technique I chose today. This floral wreath from concord and 9th would be lovely on a layout.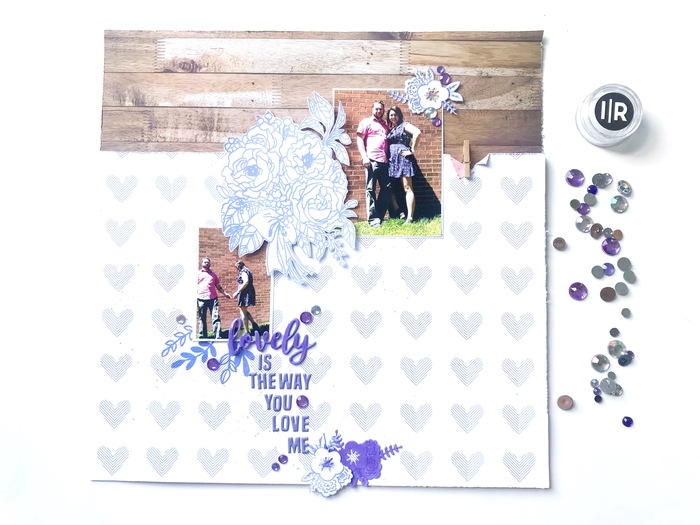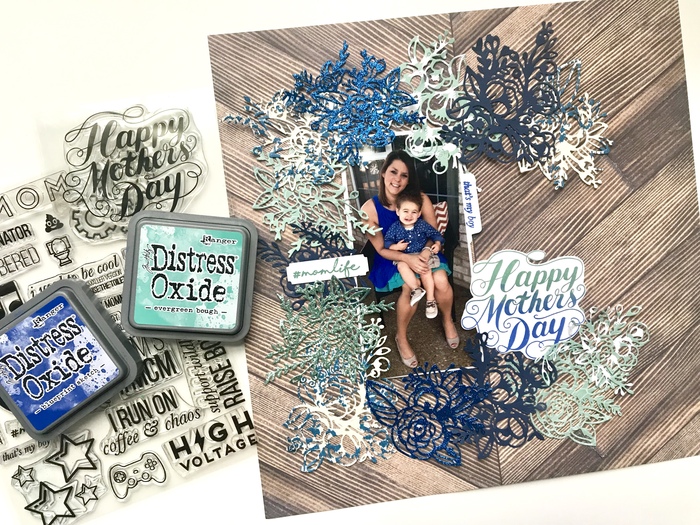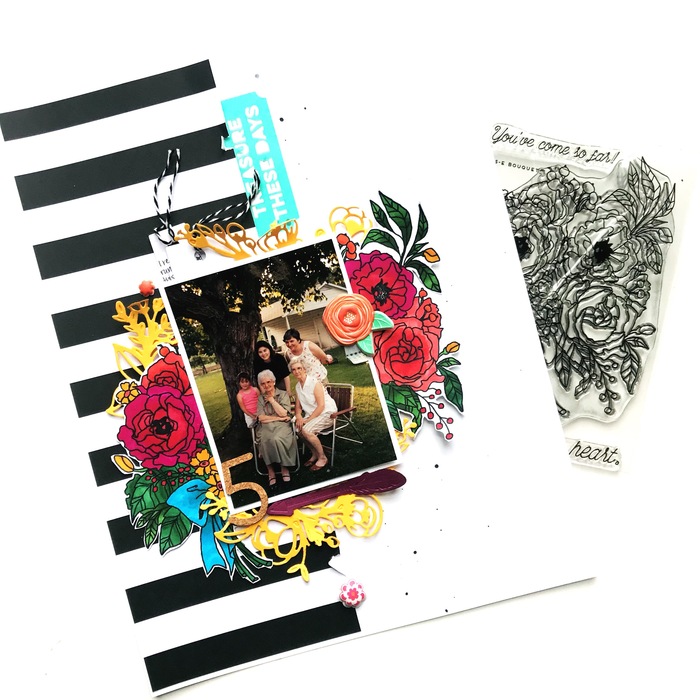 ---
Texture plate dies, typically meant for cardmaking, make great layering pieces. I like to cut them up and have them sporadically stick out from behind the photos.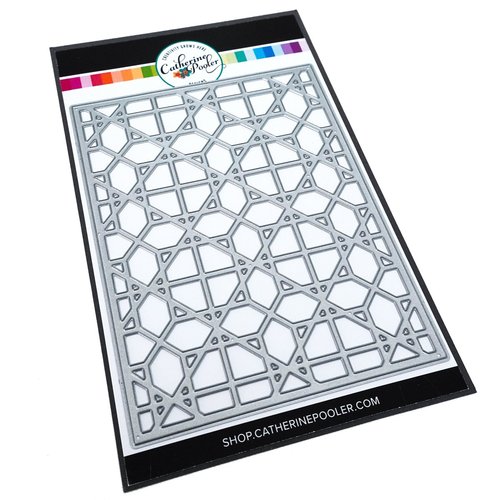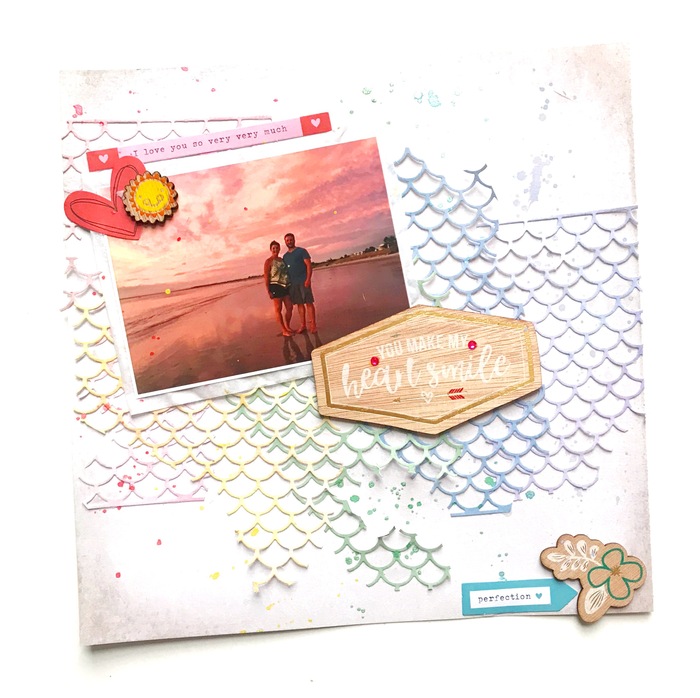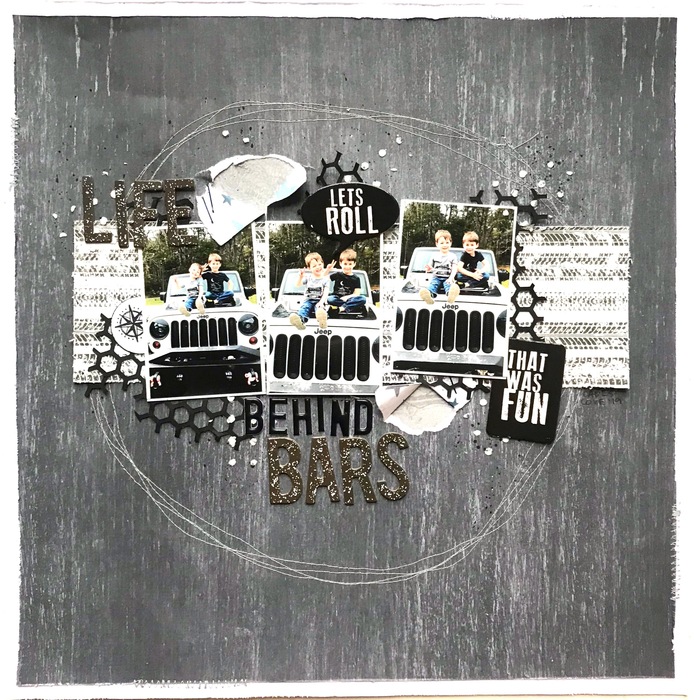 ---
For my example layout today, I created a formal page using a stamped floral and die cut from Pinkfresh Studio.  I used the Celebrate floral stamp and die for this layout along with WOW! Embossing powder in Metallic Copper Sparkle.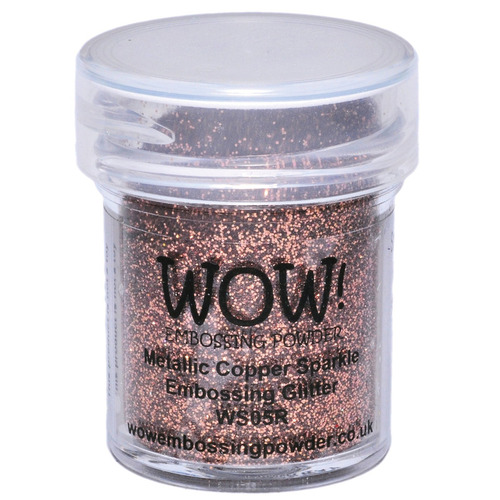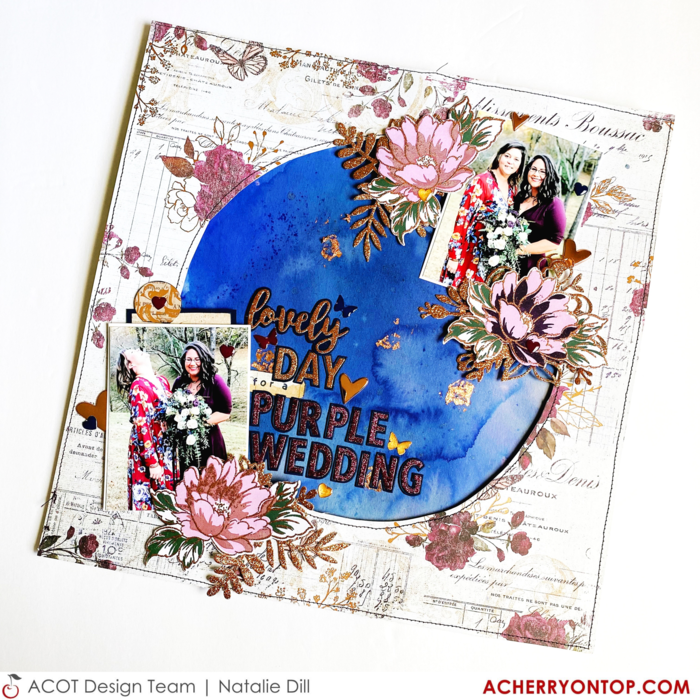 You can find the process video on my YouTube channel. The layout took a while, but for once-in-a-lifetime important events and stories, I believe that's perfectly acceptable!
I chose the Prima Darcelle collection to match my best friend's wedding. I cut a circle out of the patterned paper and created a mixed media, navy blue background with Color Bursts and Brushos. I then popped up the patterned paper atop the mixed media background with adhesive foam for dimension.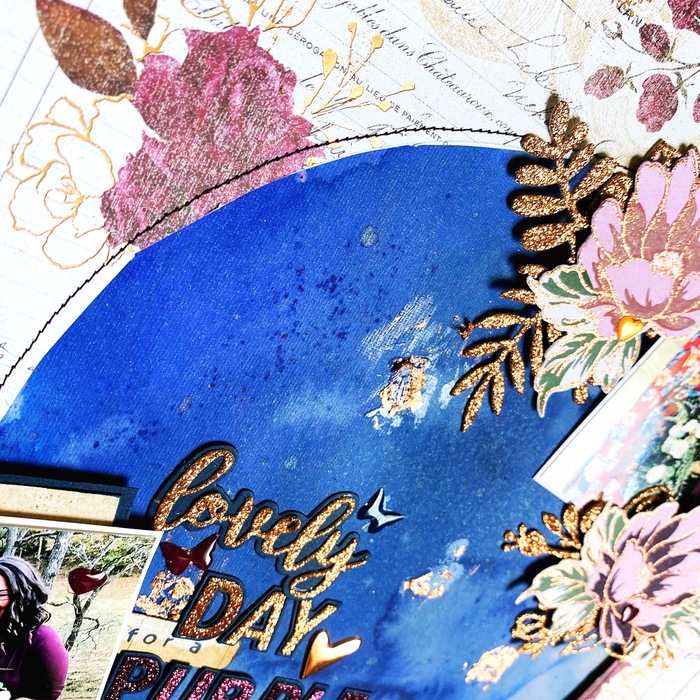 I used the guide on the back of the Celebrate floral stamp to stamp the layers in colors to match my layout. For the outline stamp, I embossed with the Wow copper to reflect the copper foil in this gorgeous Prima paper.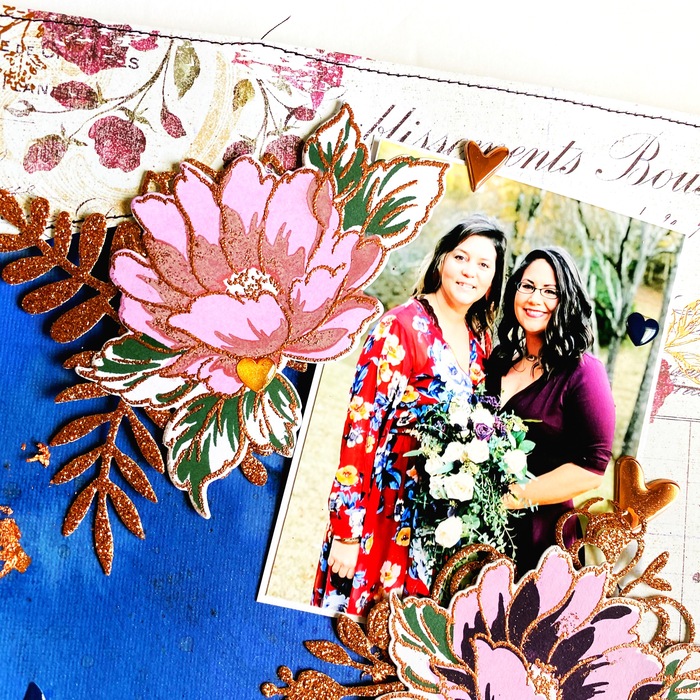 It was such a lovely day, and now I have a lovely page to tell the story.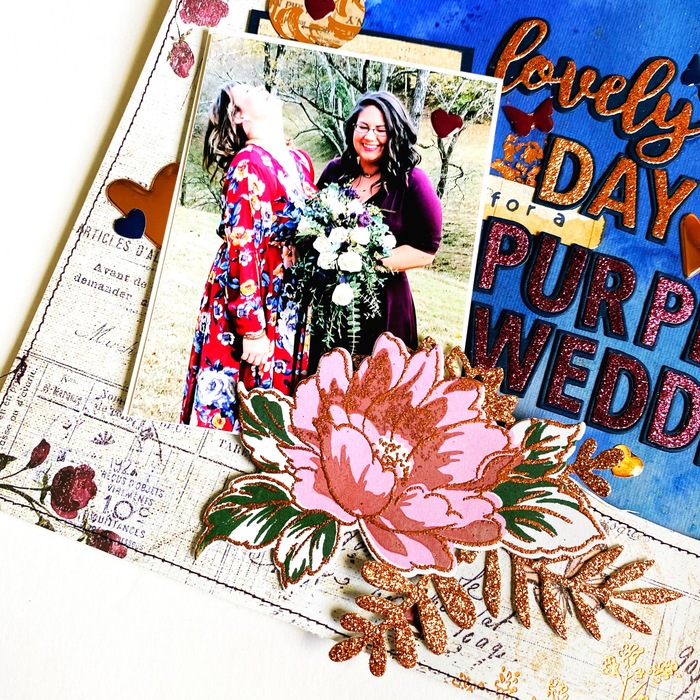 I hope you feel inspired to use your dies on a layout. If you forget to use them, I hope you find some inspiration to freshen up an old favorite and build your layout around it. If you have never used a manual die cut machine, I definitely suggest it - you will not regret it! The cuts are so intricate and clean. If your die seems dull, running it through your machine with aluminum foil will sharpen it up again. Manual dies are also a great way to build tons of texture and layer on a page at a low cost since you can create as many layers as desired with only paper. I cannot wait to see what you make!
xoxo, Natalie - ACOT Design Team
---