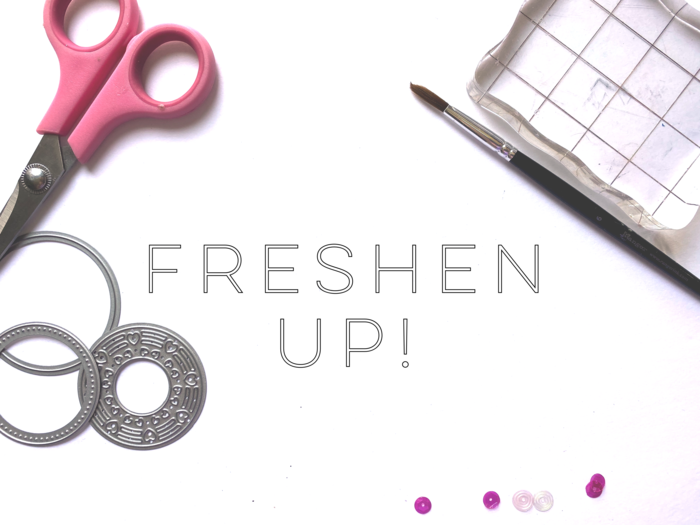 A few weeks ago, there was a Cherry blog post about different ways to heat emboss. Today's Freshen Up series will demonstrate different ways to incorporate those heat embossing techniques on your scrapbook pages! So dig out those heat embossing supplies and let's play!
(Be sure to check out Freshen Up Volume 1 and Volume 2)
I used four different embossing techniques on this layout: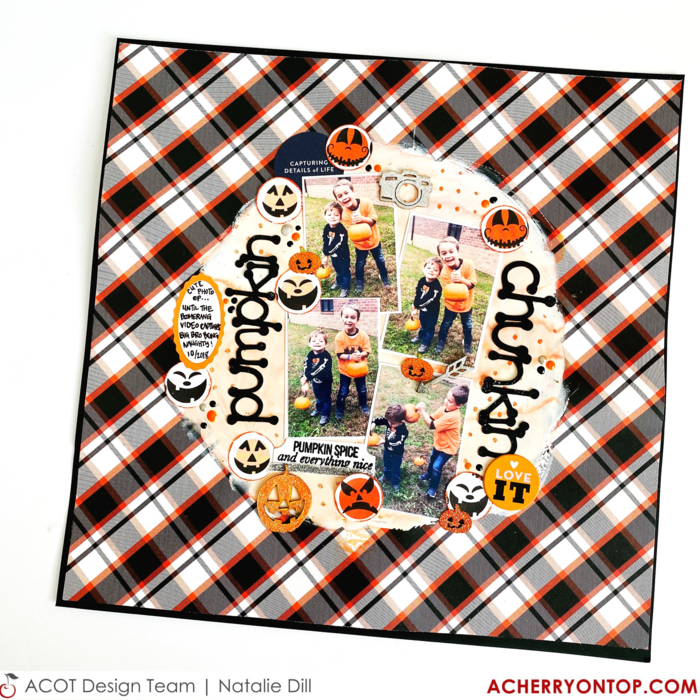 You can find a process video on my YouTube channel:
The essentials for this technique are embossing powder, a heat gun, and an embossing medium. 
---
Probably the most often way of using the heat embossing technique is to emboss a stamped image. Embossing a stamped image add texture and dimension to a page. It can really give a layout a special feeling beyond the normal stamped 2d images.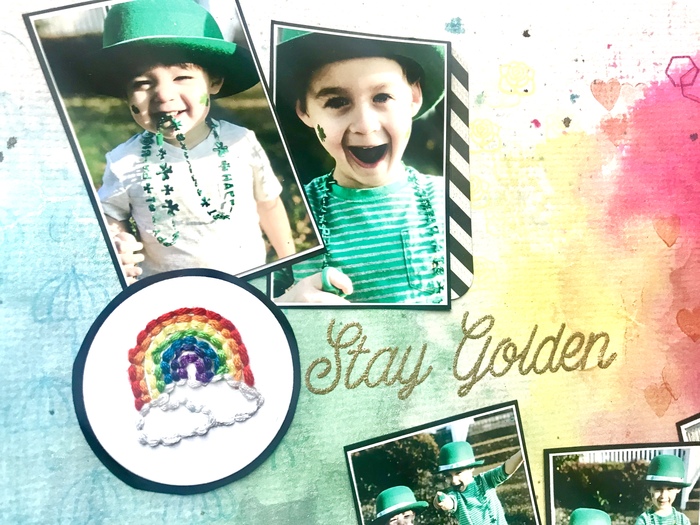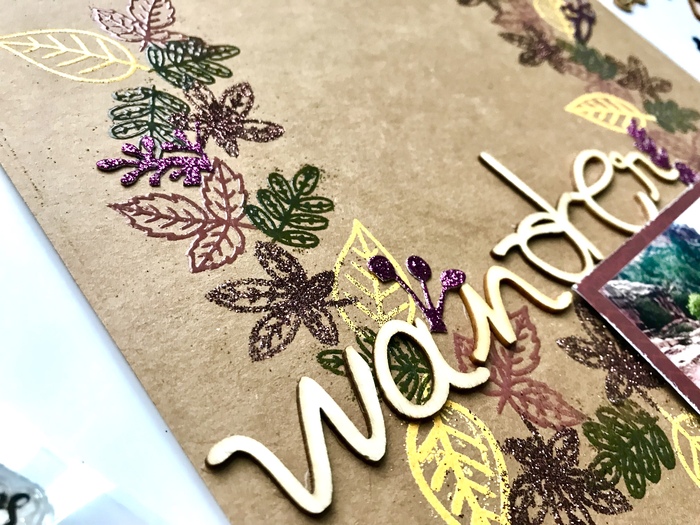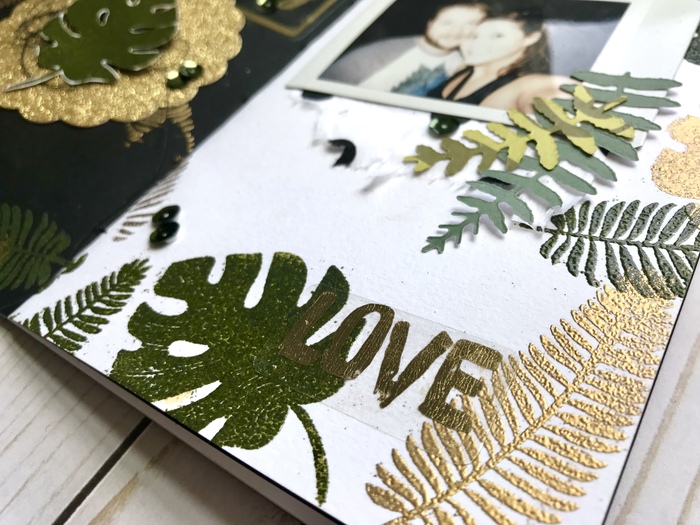 In this layout, I stamped floral images directly onto the background, I then enhanced some of the stamped images by stamping a second time and applying clear embossing powder to them. This gave me the same look as applying glossy accents to my title, but in much less time!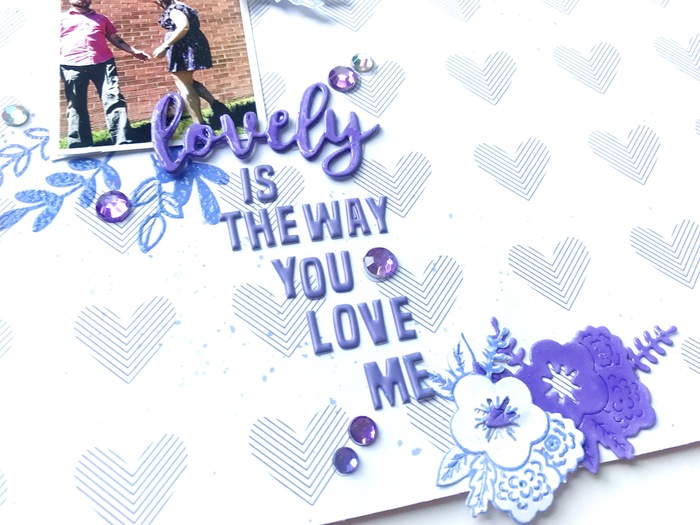 The glitter embossed outline of these florals add a fancy element to this wedding page and helps the stamped image blend in with the foiled paper.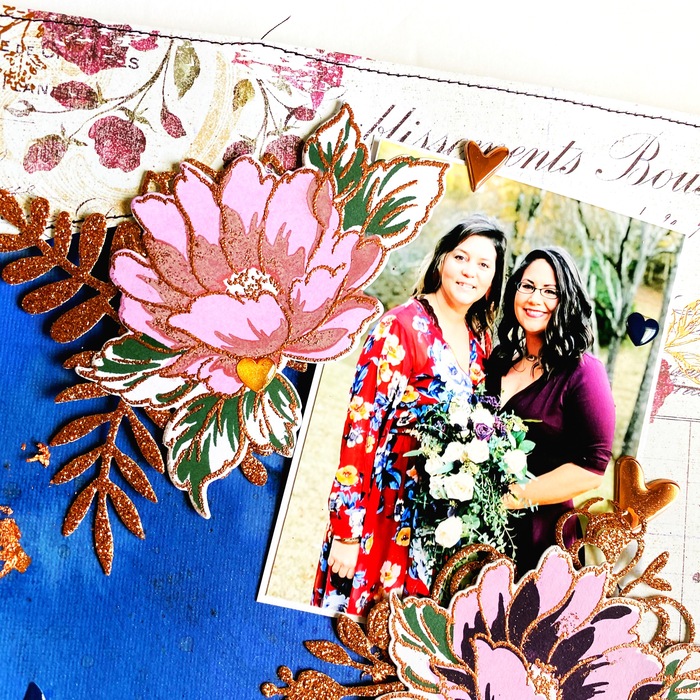 I embossed this wood grain background stamp on the entire back of my layout, adding a super fun texture.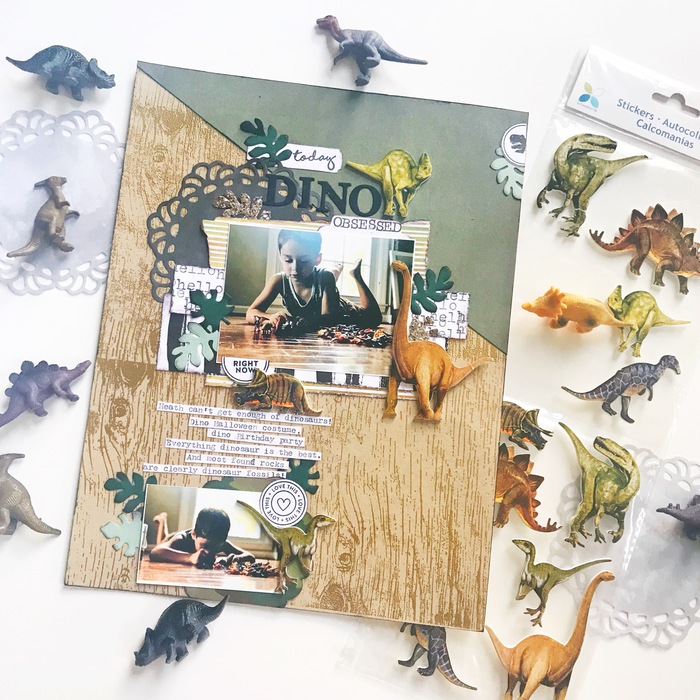 This embossed sentiment tied in well with my embossed title and the photo subject.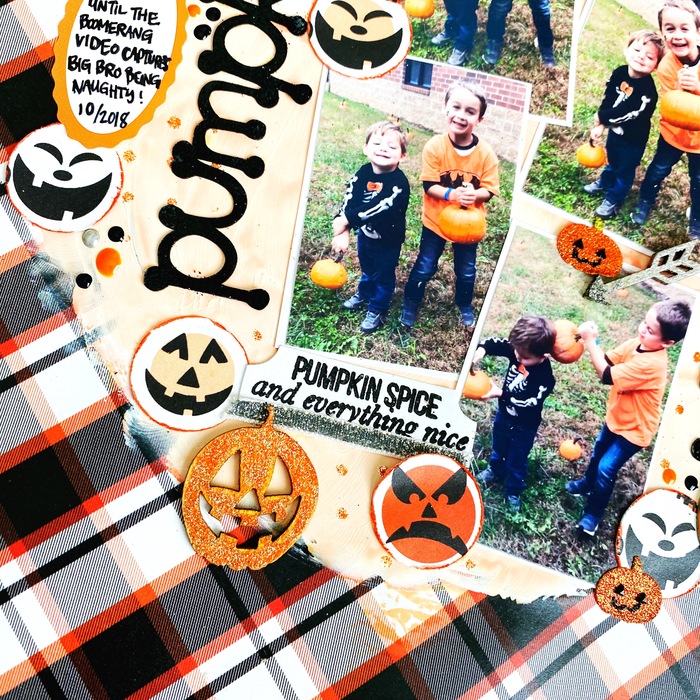 ---
Another way to include embossing on a layout is to emboss a cut file. I find this technique especially helpful when I wish to add glitter to a page. Heat embossed glitter adds the sparkly fun to a scrapbooking page without leaving a giant mess in the page protectors!
In this layout, I didn't have brown embossing powder. I wanted to use brown loose glitter, so I embossed sticky embossing powder on the title, then applied the glitter and set again with the heat gun!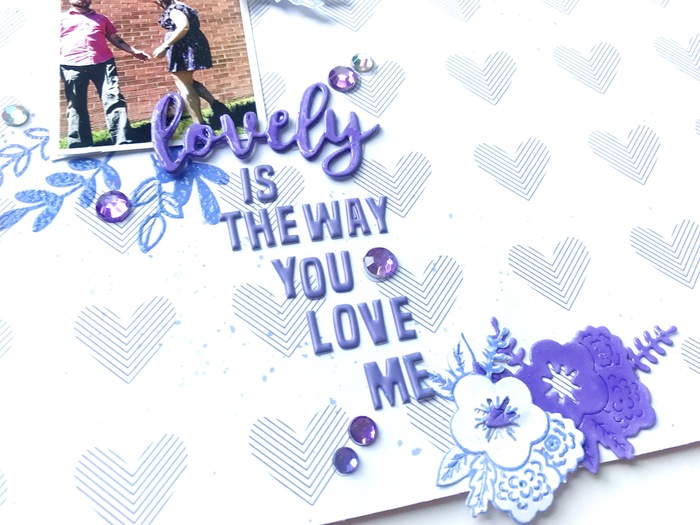 Embossing this cut file was a quick and less messy way to apply the glitter effect I wanted. I just smeared the embossing ink on my cut file and covered in Wow embossing powder.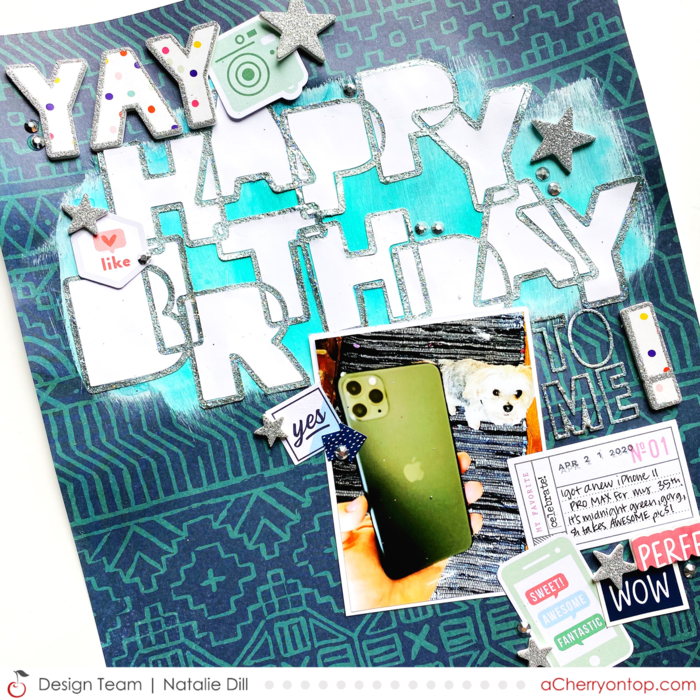 I cut my custom title alphas with my Cricut machine and embossed the heavy cardstock with Black Nuvo embossing powder.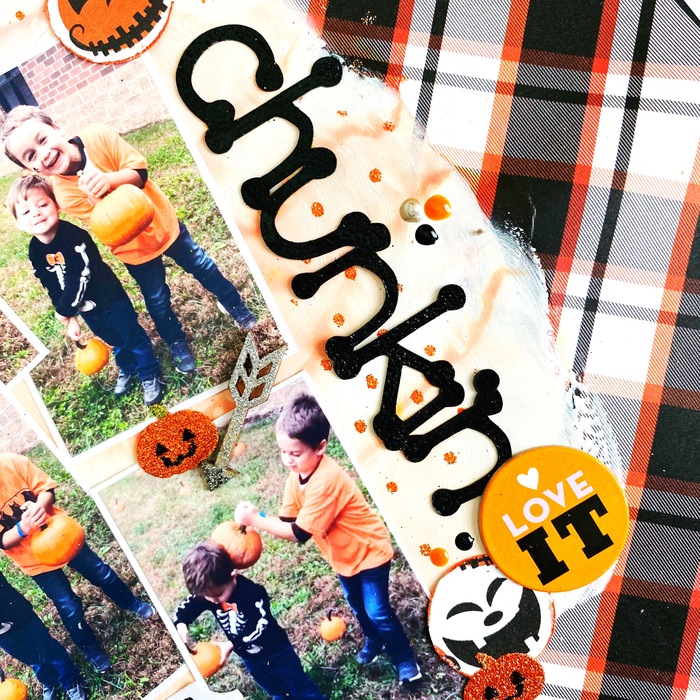 ---
Adding embossing powder to wood veneer and chipboard can personalize your embellishment pieces without the mess of paint or worry of smearing ink. You can also use it to just distress the sides of embellishment pieces and give added texture.
I embossed a matte red on this circular chipboard to give a nice pop of a layering piece behind the photos.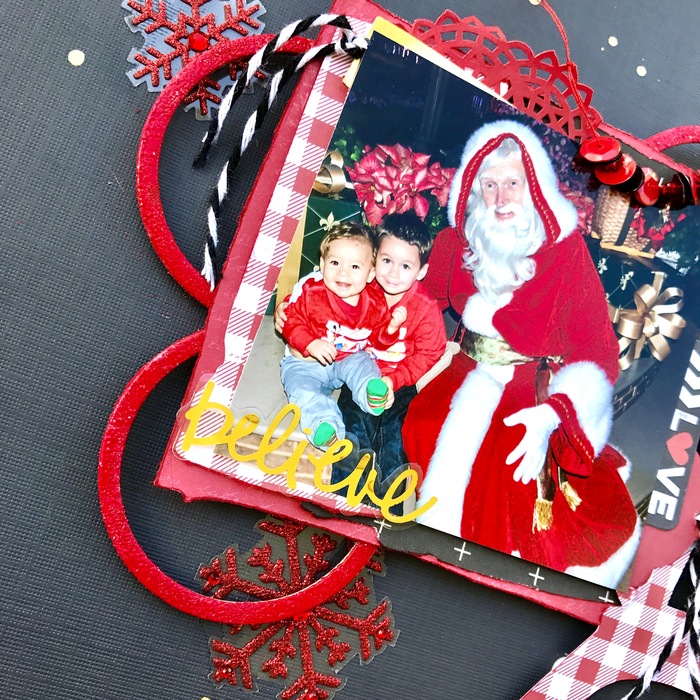 I embossed two chipboard rectangles as gold layering pieces behind my photo for this layout.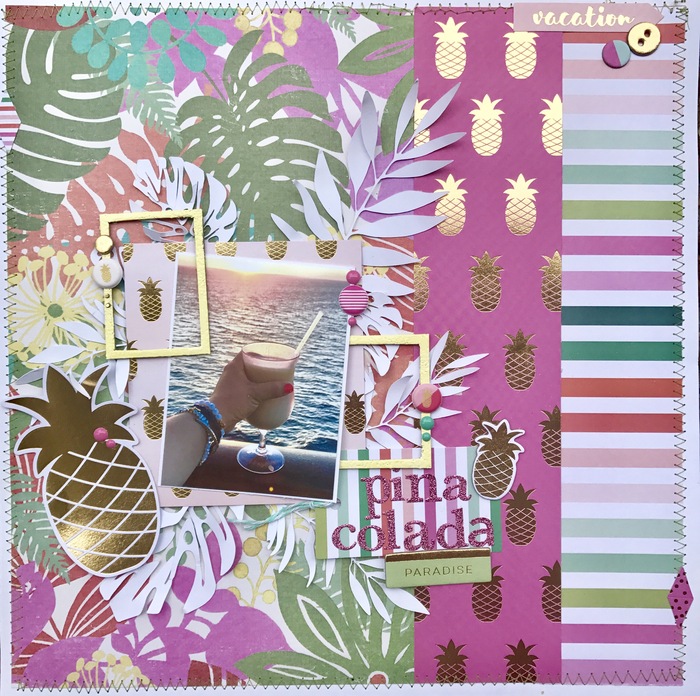 I embossed the cute wood veneer camera here in silver glitter to go with my Halloween theme!
---
You can add embossing anywhere on your scrapbooking layout with a stencil! Rubbing your embossing medium through your favorite stencil can add fun texture and color to your page backgrounds.
I embossed gold powder on a stenciled wood grain image using VersaMark.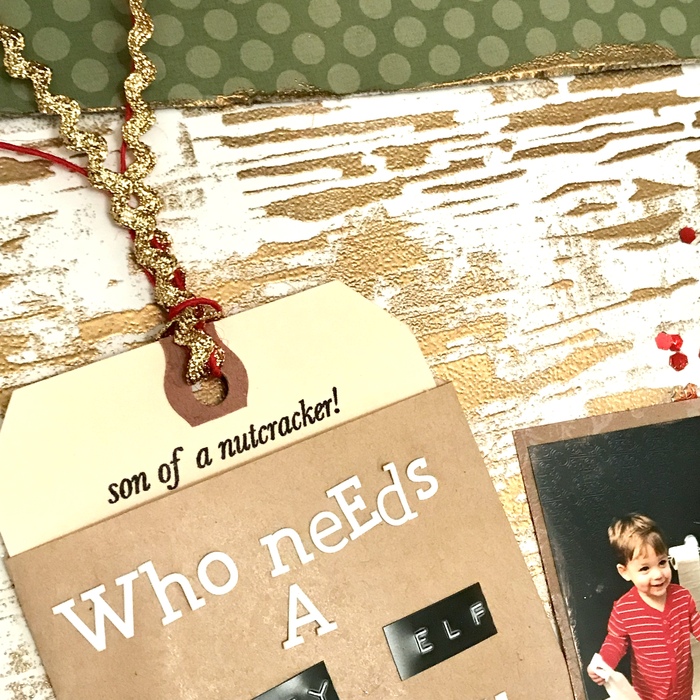 Another bit of embossed stenciling along the background surrounded by watercolor mixed media.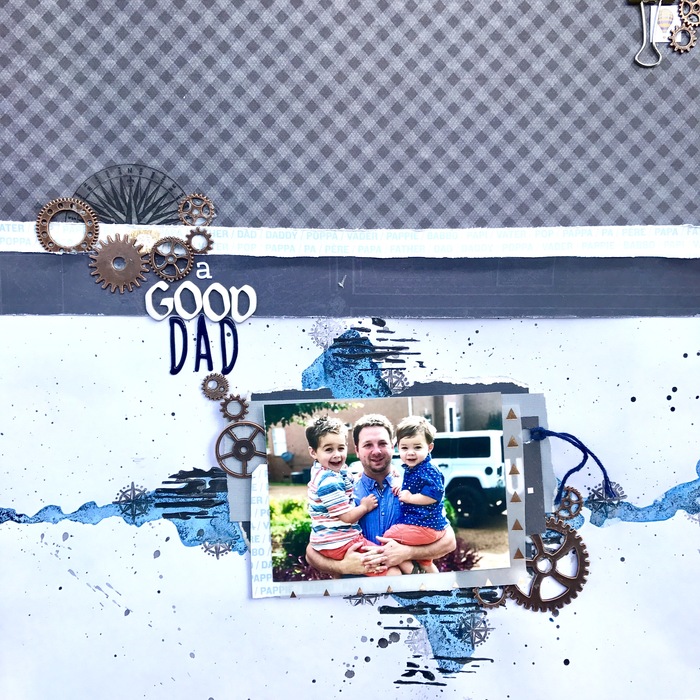 On this page I rubbed my embossing ink through a dot stencil and added Wow Sunset Boulevard to give a sparkly background texture.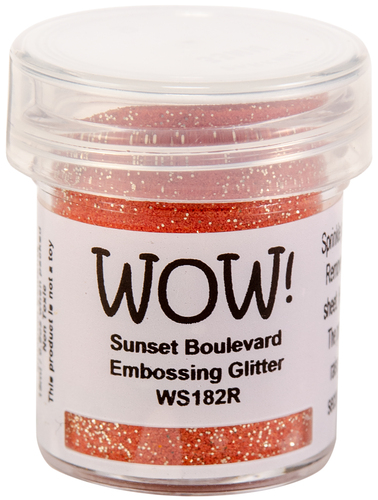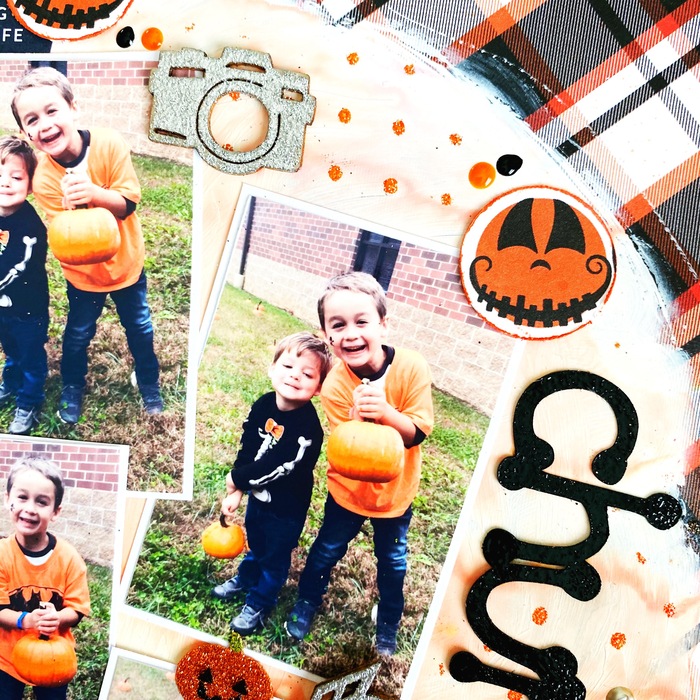 ---
The embossing resist technique can make beautiful images on a scrapbook layout. Embossing on white paper with white powder, or any color paper with clear powder leaves only the raised image of the stamp or stencil. Then you are free to add any mixed media of your choice! Water color or stamping ink or gelatos - the possible combinations are endless!
In this layout, I used black embossing powder to resist watercolor, then I messily colored in the stamped, embossed images.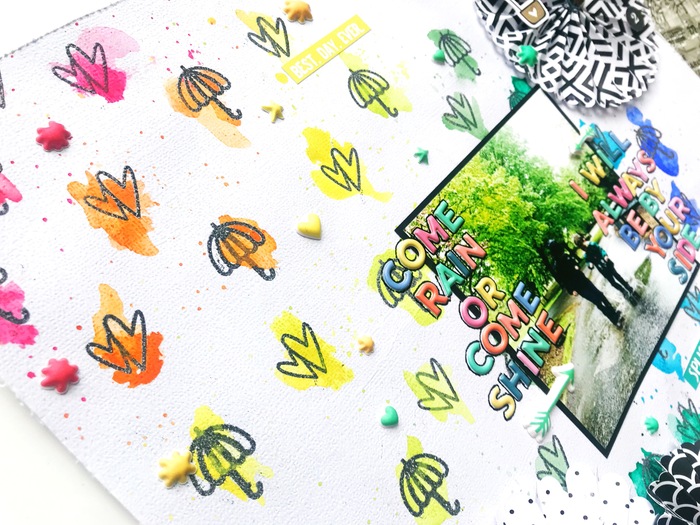 I used clear or white embossing powder on this layout, then smeared blue ink on top of the dried image. Once rubbed with a wipe or paper towel, the ink is removed only from the stamped image to reveal this gorgeous resist look!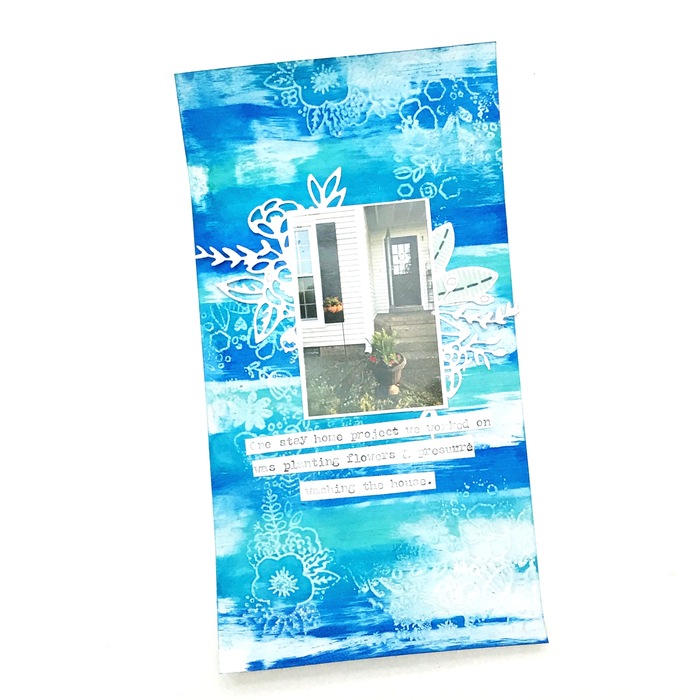 I hope you have been inspired to use your embossing powders to enhance some scrapbooking layouts. I especially love to add sparkly glitter to holiday layouts, and embossing them to a hardened state ensures they won't litter your albums for years to come. I would love to see added embossing on your layouts in the gallery.
xoxo, Natalie
ACOT Design Team
---