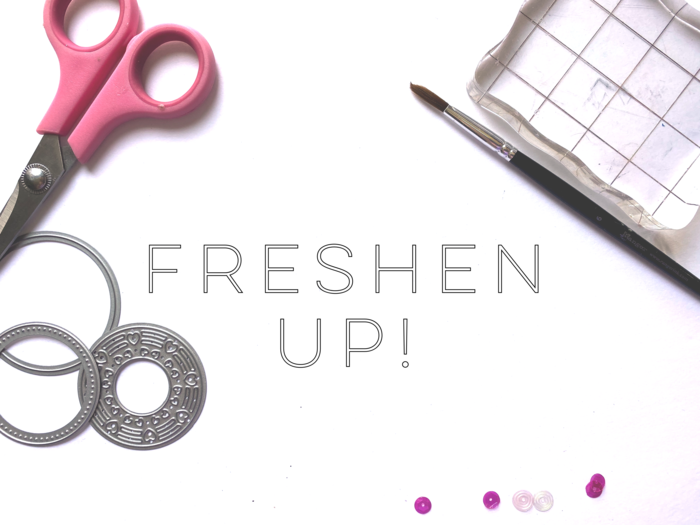 Hi Friends! Natalie here with Volume 4 of the Freshen Up Series, and today we are focusing on using embossing folders. This may have some of you digging deep into that stash of craft supplies, but it is a great way to add interest and texture to your scrapbook pages! 
(Be sure to check out Freshen Up Volume 1, Volume 2, and Volume 3)
I have a process video documenting different ways of using the folders, as well as creating a layout with them and the new Storyteller line from Vicki Boutin. 
The first, and most simple way of using dry embossing on your scrapbook layouts is to use embossed cardstock as layering pieces behind your photos.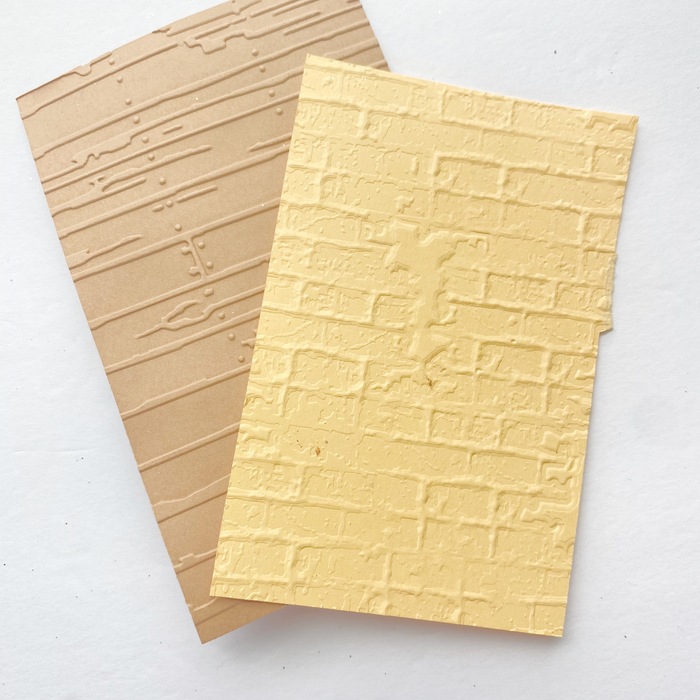 I have a fun tip to keep those intricate embossing folders from cracking your paper. Give your cardstock a couple of quick spritzes of water on each side before placing it within the embossing folder. This helps to break down the paper fibers and minimizes or eliminates cracking! If you ensure to only lightly spritz - no buckling occurs and it dries super quickly.
Double embossing is a fun way to utilize multiple embossing folders. Choose a small pattern folder to emboss, and then a larger pattern to run through your die cutting machine a second time. You will see two embossed patterns on your paper for a very fun, texturized look!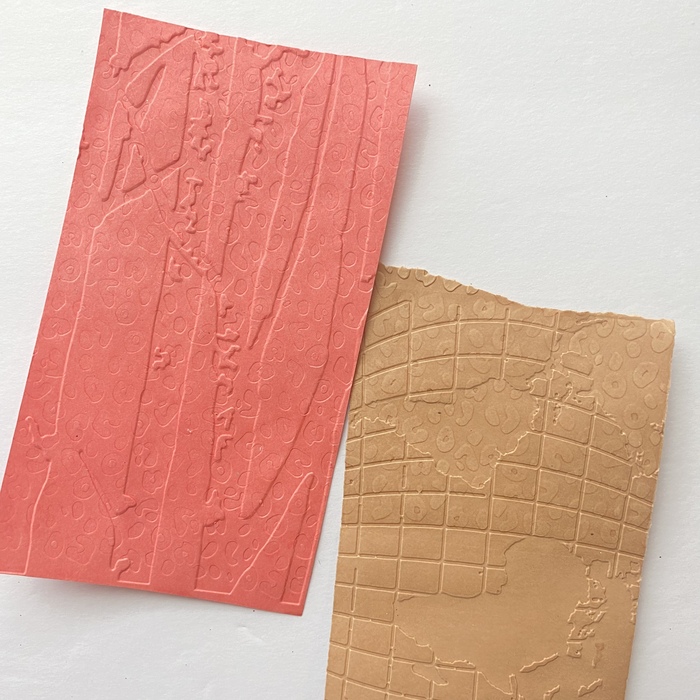 Using your mixed media supplies with embossing folders adds an extra layer of fun.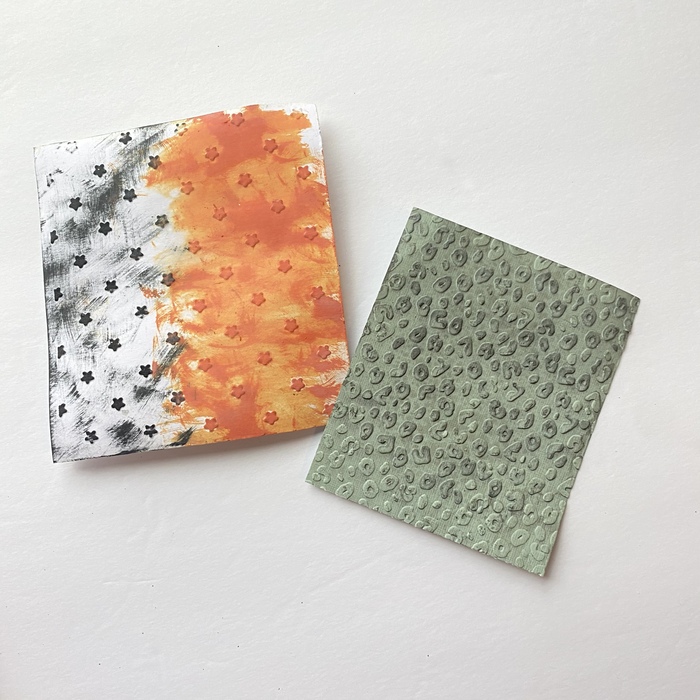 You can swipe stamping ink across the embossed image, drip watercolors between the raised texture, or spray colored ink directly into your embossing folder before running through your machine for a lovely distressed look.
You can also double up on your embossing techniques and utilize heat embossing with dry embossing!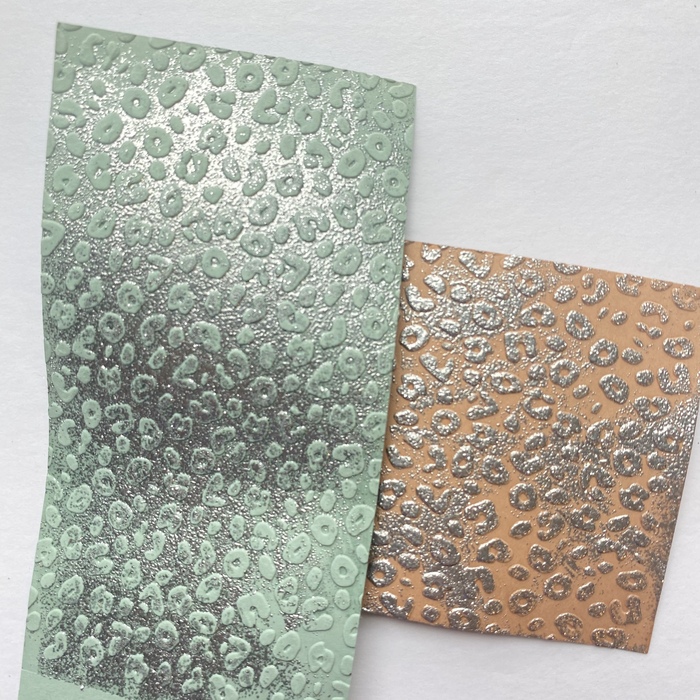 Swipe your embossing ink pad across the raised texture of a dry embossed image to apply your favorite heat embossing powder.  You can also apply the embossing ink directly to the embossing folder before sending your cardstock through your machine, then apply your powder afterwards. The embossing folders clean off easily!
Lastly, you can utilize your embossing folders as stamps on your gel press!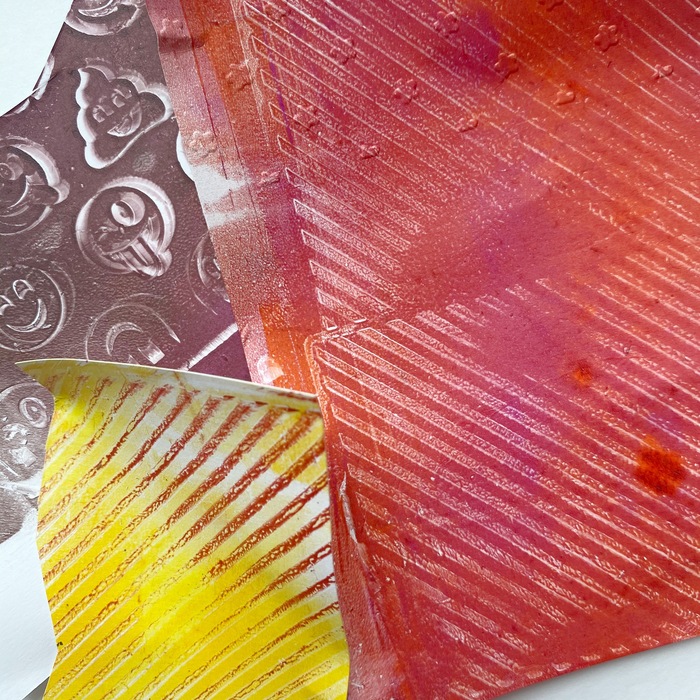 I applied my acrylic paint to my gel press in colors that matched the new Storyteller line. After using a brayer to spread the color, I pressed the raised edges of my embossing folders into the paint for awesome textured images!
I really enjoyed pulling this neglected tool out of my craft stash and putting awesome texture on my scrapbook page.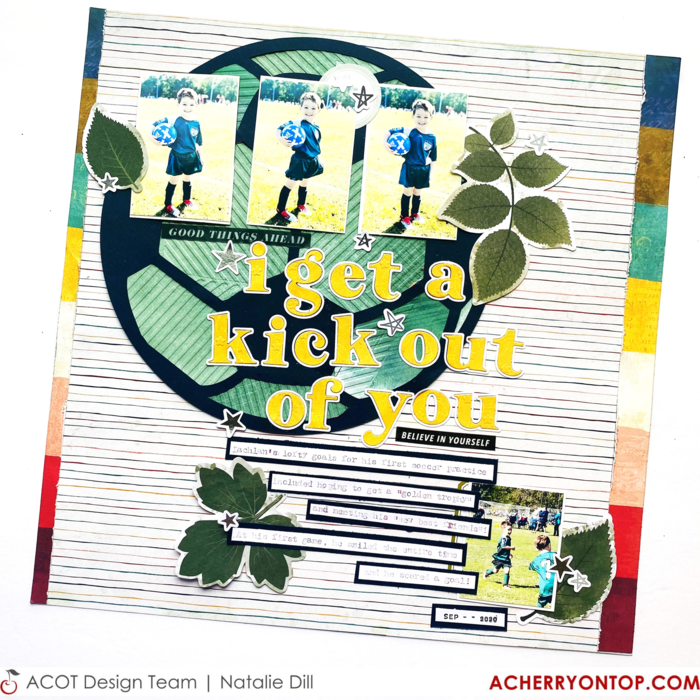 I used the awesome new Vicki Boutin Storyteller collection to tell a fun tale of my youngest and his first soccer experience.
I utilized a diagonal line embossing folder on a hunter green paper to match his team colors. I then used the textured paper to back my soccer cut file!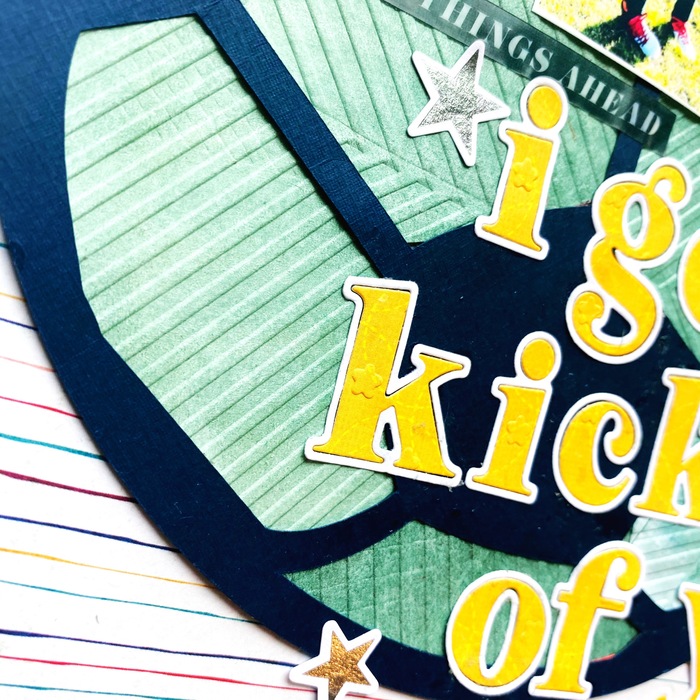 I also used a star embossing folder on yellow patterned paper. Then I utilized the new Heather Lowercase die set from Pinkfresh studio to cut my title from the embossed paper. I used the outline of the letter dies in white to offset the itle and really make it pop!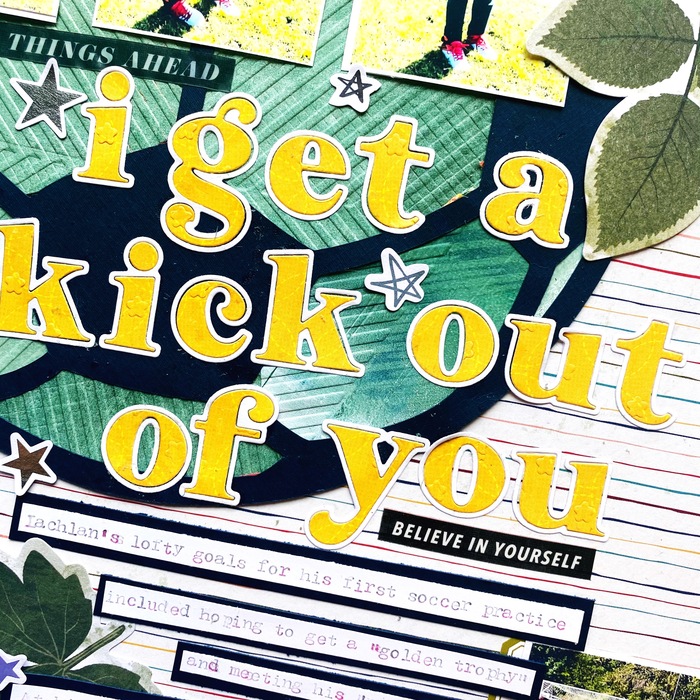 I use my Sizzix Big Shot to cut these awesome dies and to emboss with my folders.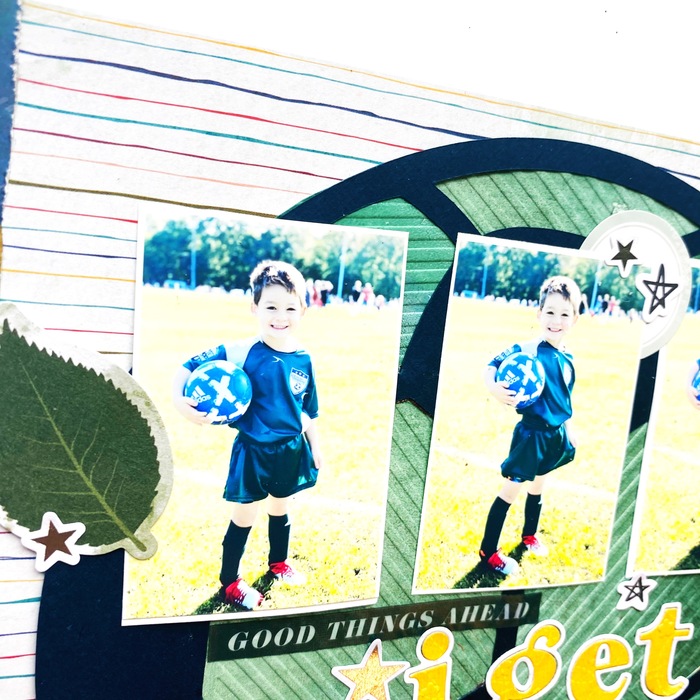 I embellished my page with leaf die cuts from the Storyteller icon and title ephemera pack. The images from this set are stunning!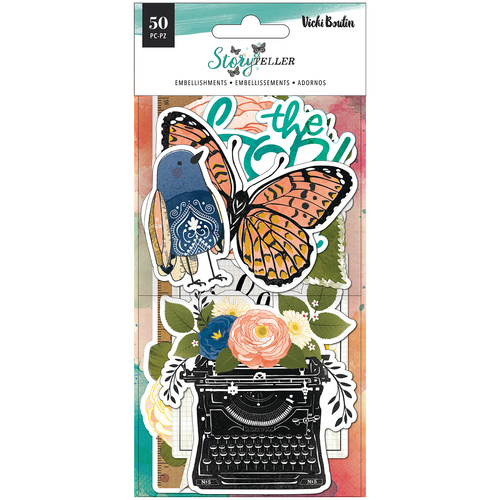 The storyteller line also pairs great with Heidi Swapp's Old School collection. I used the sticker book to help embellish my page.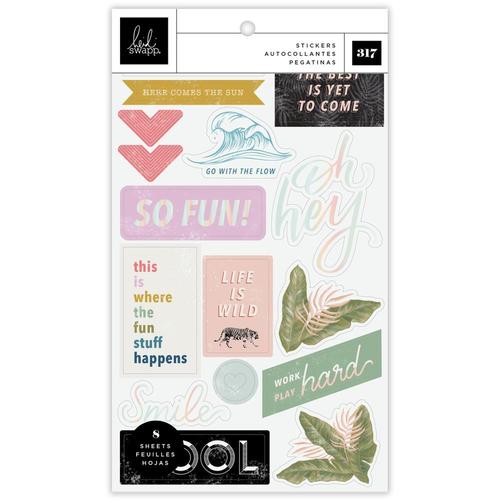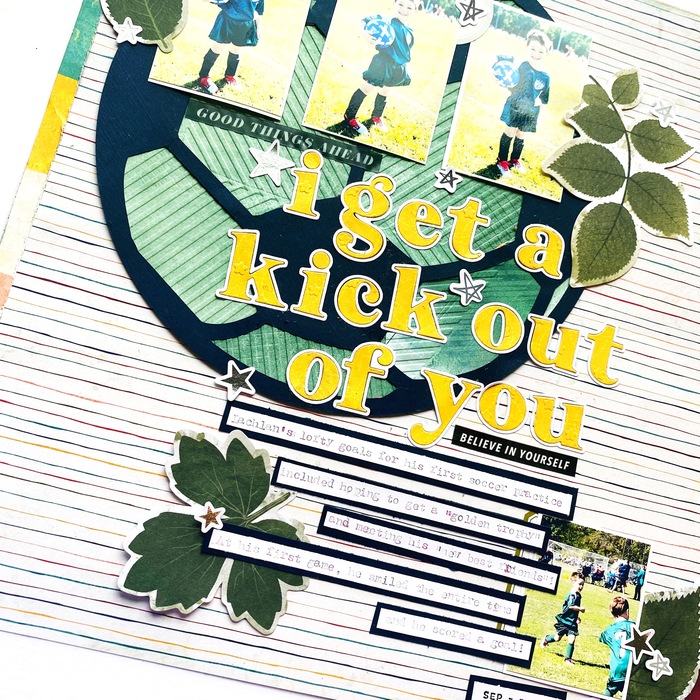 I hope you're inspired to pull out some embossing folders and add fun texture to your scrapbook pages! I can't wait to see what everyone makes.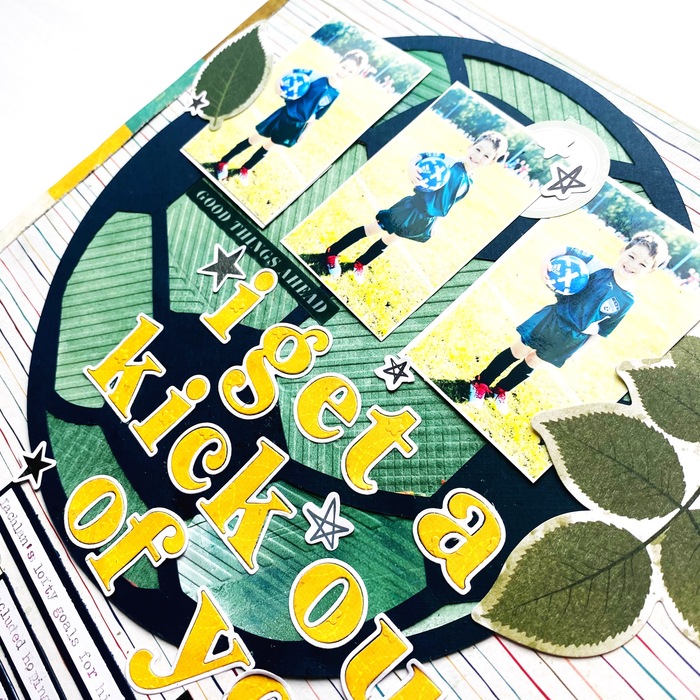 xoxo, Natalie
ACOT Design Team
---