Hello Everyone! Sara with you today. I decided for my project today, I would have a little play with my Gel Press and some alcohol ink. 
Once you start to pull backgrounds with a Gel Press, you can't stop with just one! I created four backgrounds and of those, three were lovely. You can see all the steps and how to use alcohol inks on my YouTube channel. The thing to remember is to let each layer dry before applying another layer and to finish with white acrylic paint before "lifting" your prints. The more dry time you allow, the stronger the colors and the better your prints will be. 
The best part? No special Yupo paper is needed!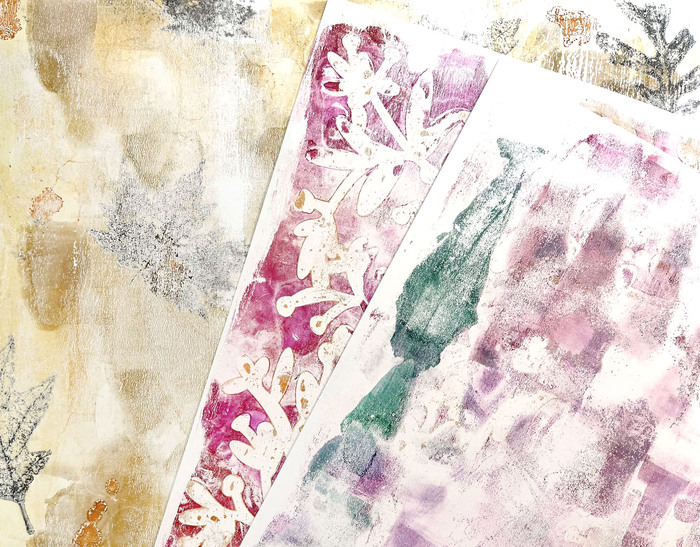 It's always important when working with a Gel Press not to have a specific idea of what your background should look like. It will never look the way it does in your head, but it will always look unexpected and unique. I truly enjoyed the process. 
Such a tough decision, which to use first?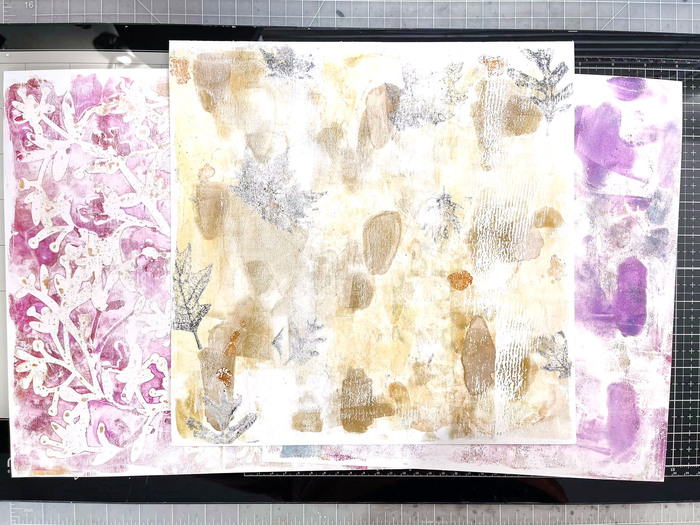 I decided to use the more muted background with the stamped leaves for today's layout, but don't worry, the other 2 will soon be layouts too!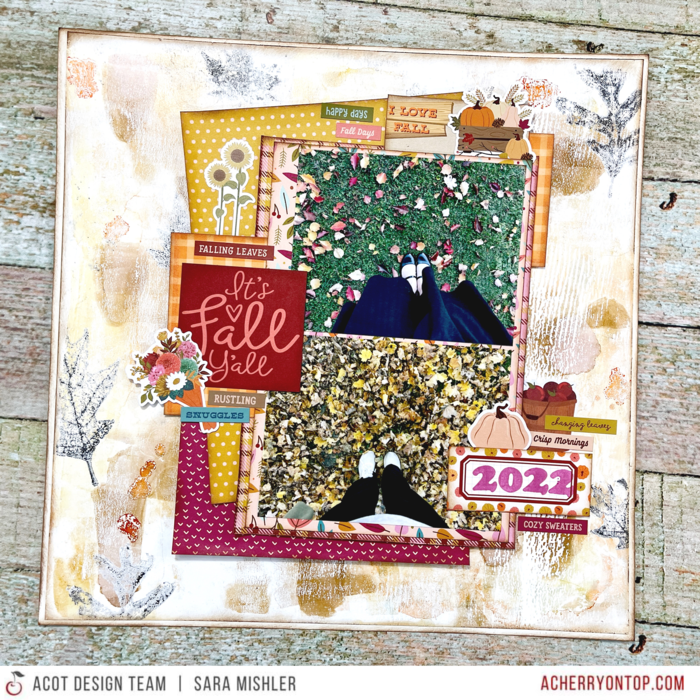 I paired my background with some fall photos and the Simple Stories Harvest Market collection. I just love this line and it worked perfectly with my background. Adding a pop of bright, fun color to my layout.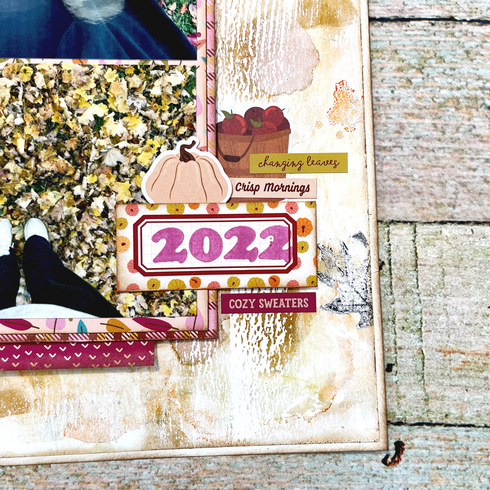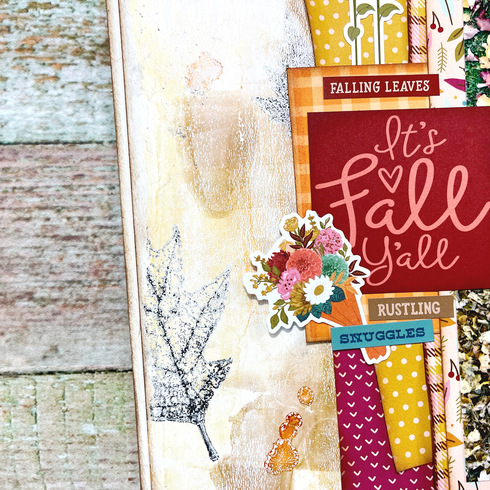 I clustered my photos, title, date, and embellishments into the middle to allow my background to frame the whole layout.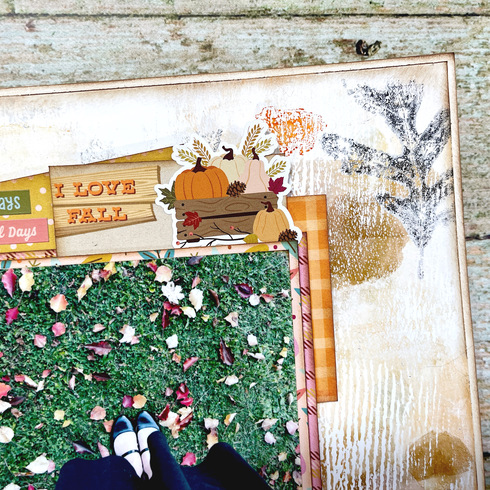 Products Used:
Watch this video to see how I created my gel press backgrounds:
And this video to watch how I put this layout together!
Don't be afraid to try new things. It's such a great way to get the creative juices flowing!
Have A Lovely Day! 
Sara 
---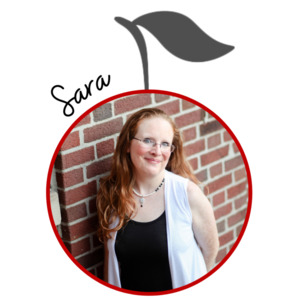 Sara Mishler
Hello! I'm Sara and I'm from Western Pennsylvania. I am 40 years old and the mother of 2 boys and 3 dogs. I work at home, homeschool my boys, and take care of my elderly grandfather. I love to read, and I like to cook, but I'm not a fan of laundry or dishes! I also love being a creative artist in this industry! I like to try all.the.papercrafts and mixed media. I enjoy teaching what I've learned for the last 18 years I've been creating, mostly on my YouTube channel but I have also begun creating my own classes for my website. I've been a part of the community at A Cherry On Top since 2013 and can't wait to get started! 
See more from Sara on her Gallery, Blog, Instagram, Pinterest, Facebook, and YouTube.