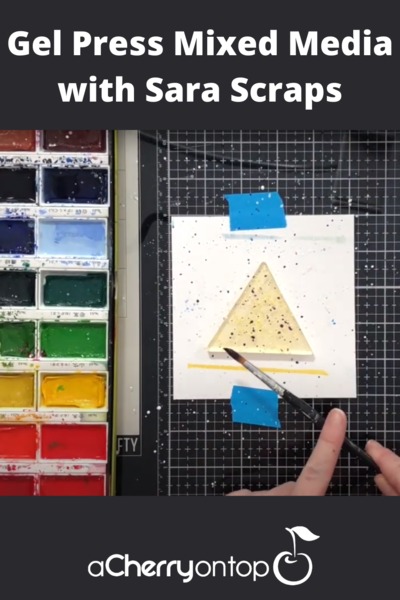 Sara is showing how to use gel press plates with inks and watercolors to make fun and unique designs on tags! Gel plates have been growing more and more popular lately as they can be used with paints, mediums, stencils, and tools to create layers of textures and patterns! They are also very easy to use and clean.
Here are the products she used: Speedball Brayer, Gel Press Petites, Watercolors, Catherine Pooler Inks. She used the ink colors Pink Champagne, Lemoncello, Sweet Sixteen, Stone Blue, and Hot Tub.
Check out the video below for a full tutorial from Sara!
I love the cards and tags she made using her gel printed backgrounds!