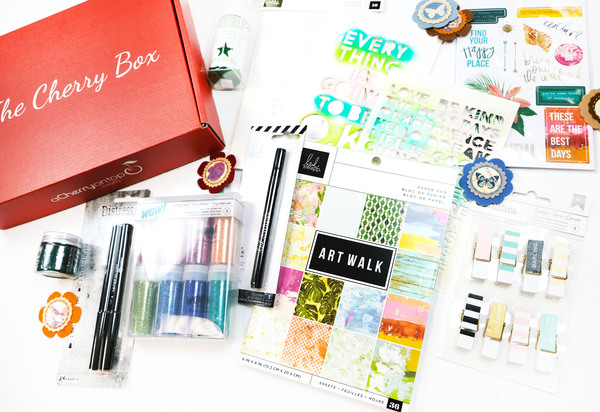 The May Cherry Box is a fun box to get you into the summer mood. Included in this box are both glitter and embossing powder along with different pens to apply each! In this post, we are talking about the differences between the two, when to use one over the other, and some tips to get the best results out of them!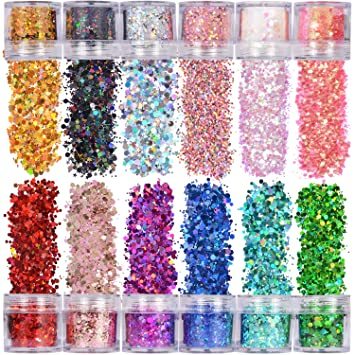 Glitter
Most people have heard about glitter and have an opinion on if they love it or hate it. Glitter is small sparkly bits that shine in the light. They can add an extra pop to a project. Typically, glitter is made of a mix of aluminum and plastic and applied to your project using wet glue. In this Cherry Box, we've included a set of 8 WOW glitters and a Heidi Swapp glue pen! This glue pen allows you to make precise marks on your page so the glitter ends up exactly where you plan it to be. To get this pen flowing you need to hold down the felt tip for about 1 minute. When I tried to use mine for the first time I thought the glue was dry because it was not coming out. I just needed to hold it down longer and be patient. Another thing you can do to get it flowing is to get the felt tip a little wet. This will allow the glue to start traveling through.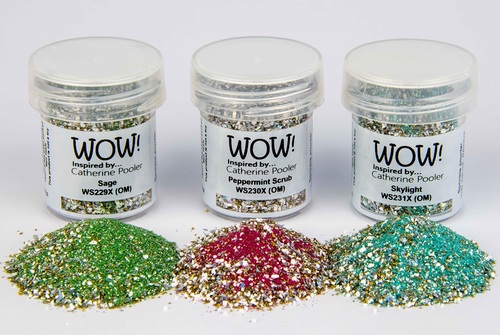 Embossing Powder
Embossing is a technique meaning to make something stand out in relief. It leaves a raised surface on what you add it to. Embossing Powder is also made from fine plastic and you melt it to your surface using a heat gun. Embossing powders start out looking much duller than what they will be after they are heated. They can be glossy, shiny, or even clear! This Cherry Box has a jar of Tim Holtz Distress Embossing Glaze along with 2 Distress Embossing Pens. 
Some Differences:
Application: The biggest difference between glitter and embossing powder is the application process. Glitter is applied by adding glue to your surface, sprinkling the glitter over it liberally, then shaking off the excess back into your glitter tube, and letting it dry. Glue for glitter can come in a pen, bottle, ink pad, or as glue with glitter already mixed in (glitter glue).
For embossing powder, there is an added step. Do all of the same steps as you would with the glitter, but after you have the excess off your page you need to set it into place by heating it up, typically by using a heat tool. (A hair drier also works). Instead of using regular wet glue, embossing ink is used. This can come in a pen, ink pad, or dauber. 
Texture: Both glitter and embossing powder can have a similar look, but the texture is often very different. After heating embossing powder it is often smooth to the touch and after it has cooled down it does not shed. I find glitter to be brighter and more textured because it is not melted into one. If you run your finger across applied glitter, it is likely that you will have picked up some. It is somewhat less permanent than embossing powder.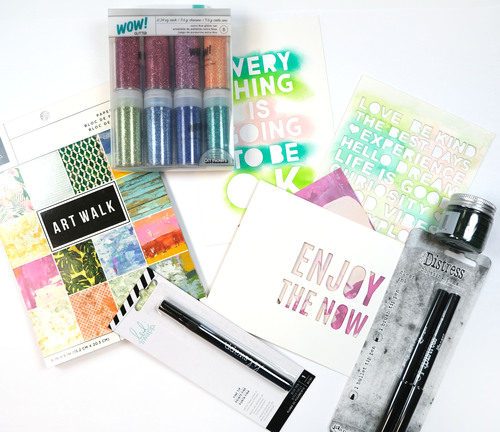 Some ways to use your glue and embossing pens: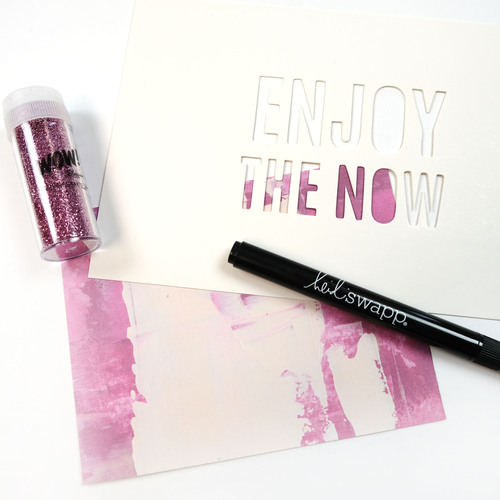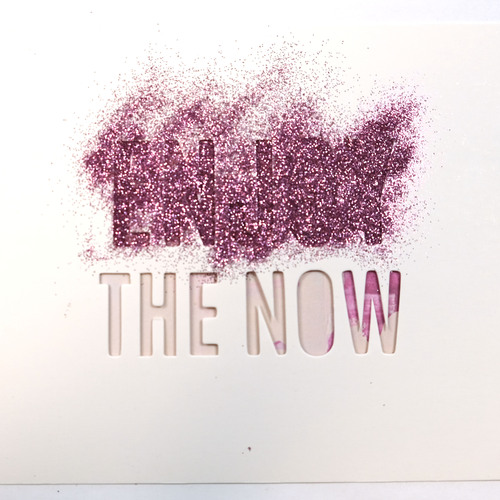 Trace over one of your Heidi Swapp stencils with the pen and cover it in glitter or embossing glaze. If you used embossing make sure to apply heat!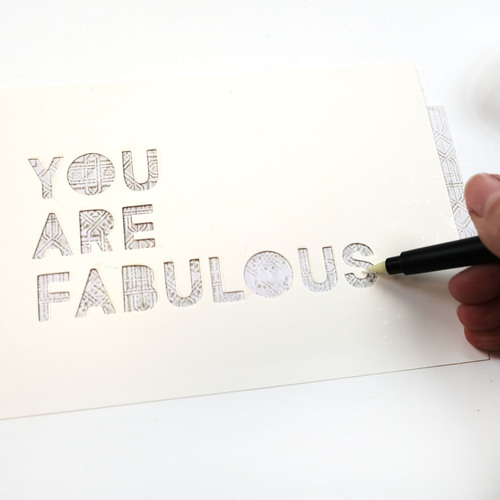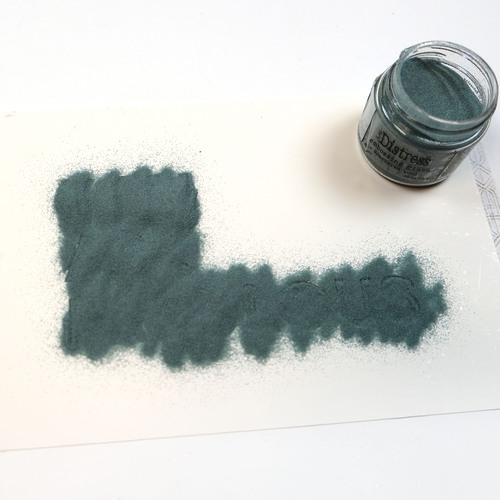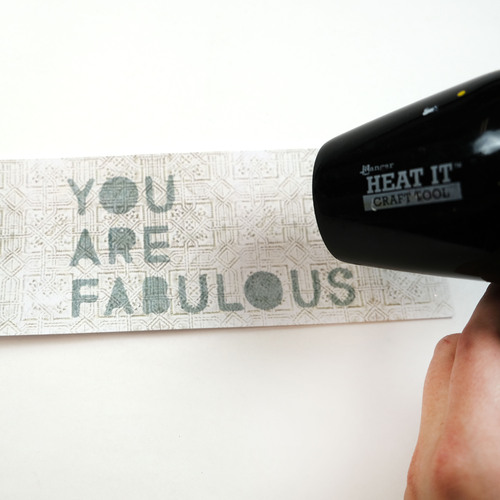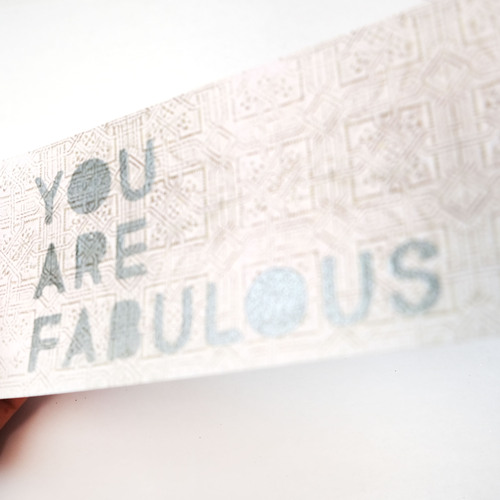 Practice your hand lettering. One of the embossing pens has a brush tip, which is perfect for hand lettering.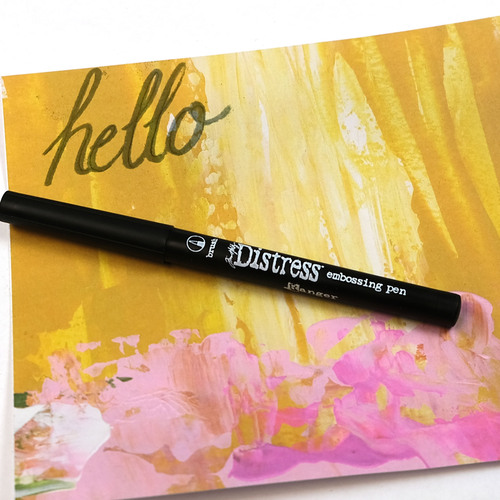 Trace around an image on your patterned paper! This will help on area stand out and is a fun added pop of color.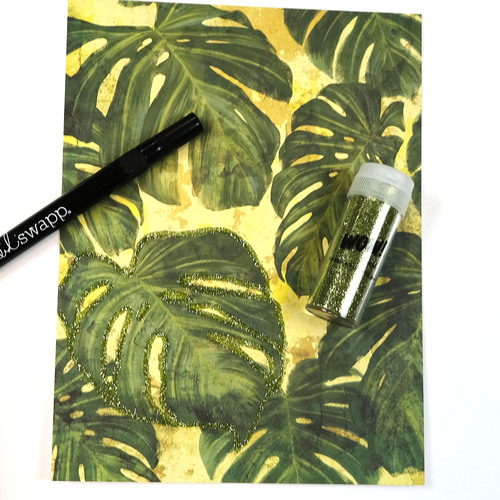 We are so happy to be offering both of these essential craft products in this Cherry Box! Let us know in the comments if you prefer glitter or embossing powder!
(I'm team glitter) 
 -Jess
---
You have until April 25 to subscribe to receive the May Cherry Box, which includes glitter, embossing powder, and much more!
Have you subscribed yet? Get paper-crafting goodies sent to you every month with the Cherry Box!