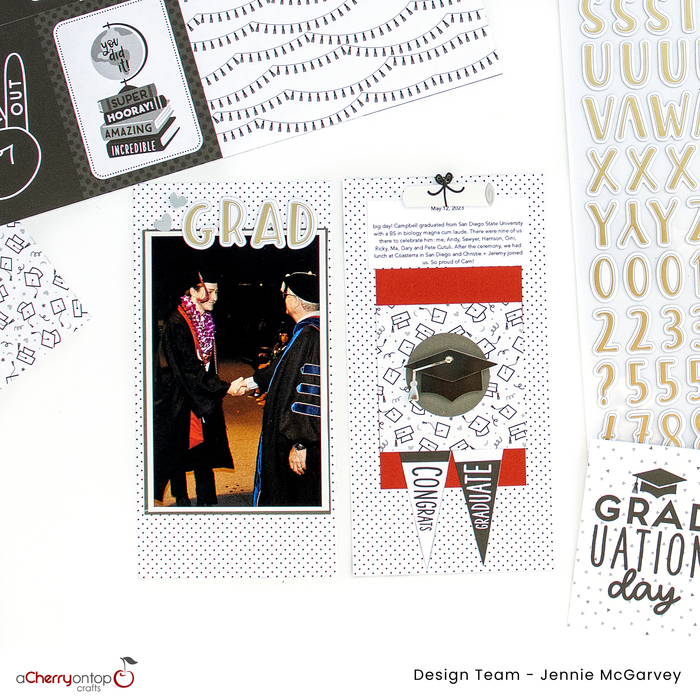 Hello, there!  Jennie McGarvey here today with a memory-keeping layout about graduation!  My son recently graduated and I knew that I wanted to document it in my album.  I had some ideas about what I wanted this layout to look like and I'm happy to report, it turned out how it hoped.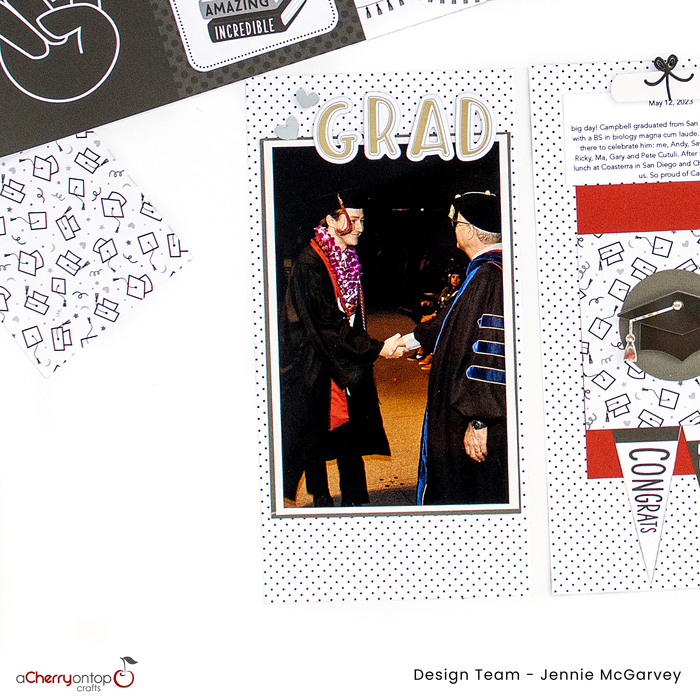 The school's colors are black and red so the Bella Blvd. Cap & Gown collection is literally perfect when combined with a sheet of red cardstock.  I love the pattern from the Let's Party paper and the Grad Goals Bella Pops is perfection!  (It's simple but so very cute!) I knew that those two things were going to be my focal point.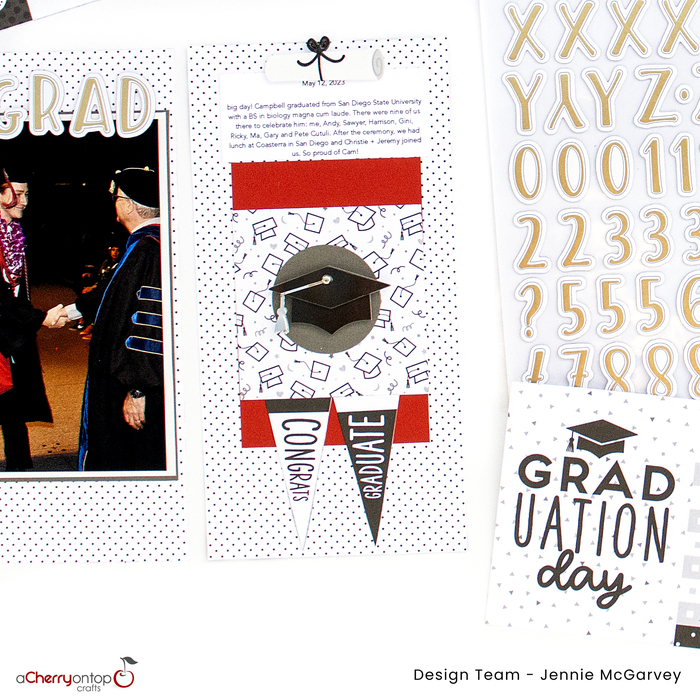 Now, just because I've chosen a focal point doesn't mean that I don't need some fun accents.  Enter in the Daily Details and Reach For The Stars patterned paper from the Cap & Gown collection.  I could create so many more fun projects from the leftovers since they are so much fun and all go together so well.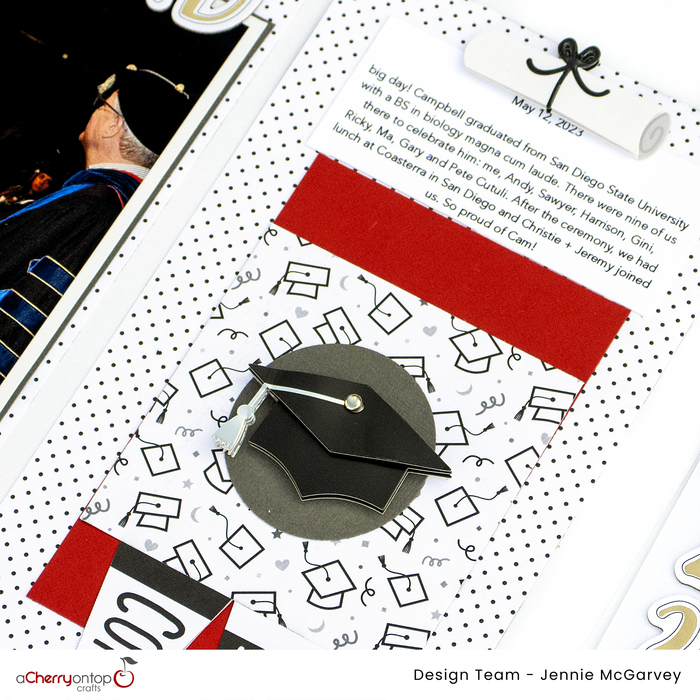 I also had to add a title, of course, and I love the Where To Next Thickers from Vicki Boutin.  The font is really fun and includes gold foil.  I loved how these went really well with both the theme and the Cap & Gown collection.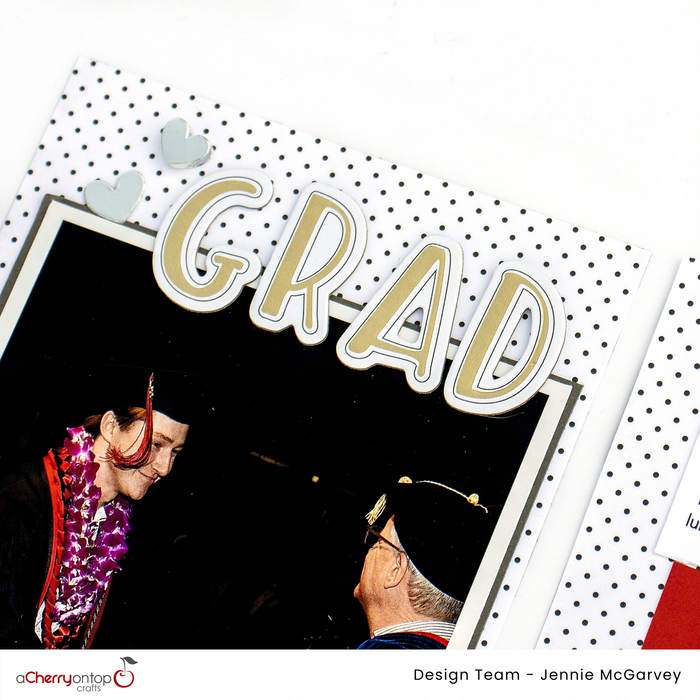 If you have any graduates in your life (or love black and white basic patterns!) the Cap & Gown collection may be one you want to add to your collection.  Shop for it in the A Cherry On Top store and create your favorite fun projects!
---
Products Used:
---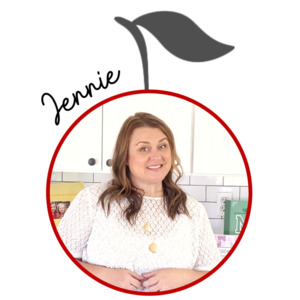 Jennie McGarvey
Heya everybody! I'm Jennie and I live in Southern California. I'm a mom of 3 boys and wife to the most supportive husband I could imagine.
I've been paper crafting for 20 years and currently create more projects than I can keep track of. I also work in the paper crafting industry.
See more from Jennie on her Gallery, Instagram, and YouTube.