Hello Everyone! Sara with you today. 
For my stamping projects today I thought I would share a stamping technique that creates a beautiful, handpainted look.
For this technique, you will need-
-Stamp set of your choice. I used Dylusions Quilt As You Go Stamp
-Distress Oxide Antique Linen ink 
First, stamp your image with Antique Linen ink. It is very important that you use this ink. It reacts to water and this color is extra special because it is very light and neutral and pretty much disappears. Once you have the image stamped, you can use watercolors to color your image. 
Stamp some extra images...take your time, and enjoy the process! And don't fret if you make a mistake, watercolors are so forgiving!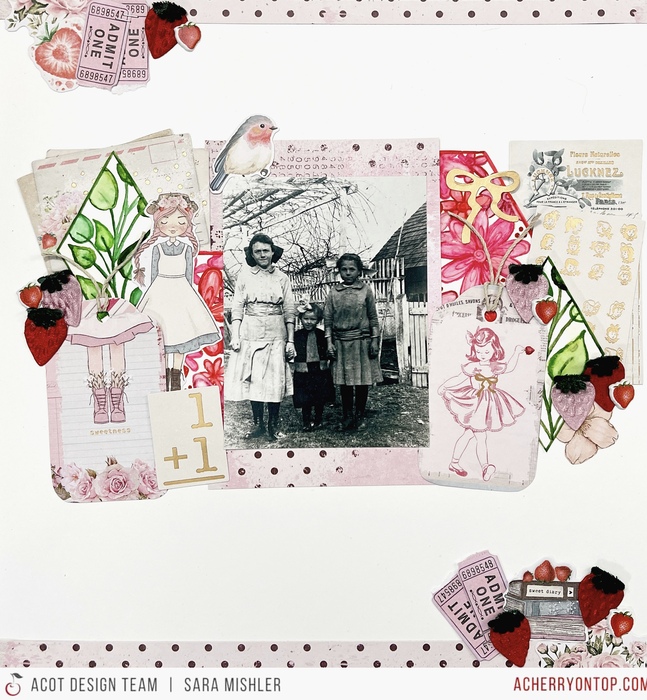 Once I had a few of the watercolor elements ready to go, it was time to create! 
I paired my images with the Prima Strawberry Milkshake line. I chose a heritage photo of my great-grandmother (check out her sweet dress and hair ribbons!) to pair with the collection.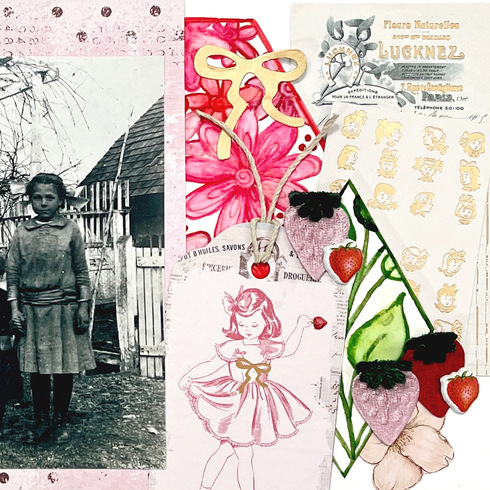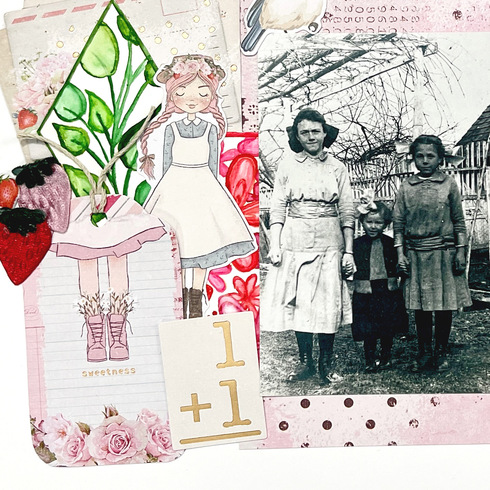 In addition to the layout, I created 2 cards as well. All three projects turned out so sweet and I love the addition of the hand-painted elements!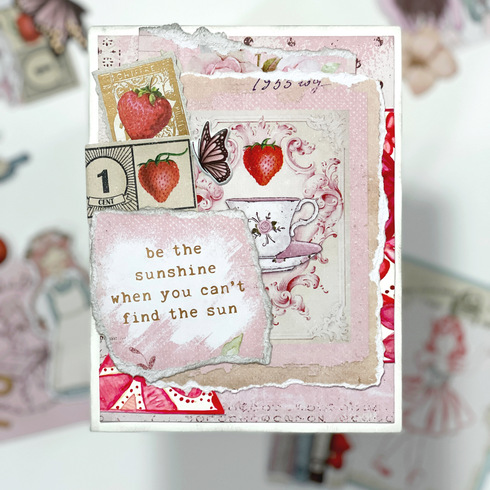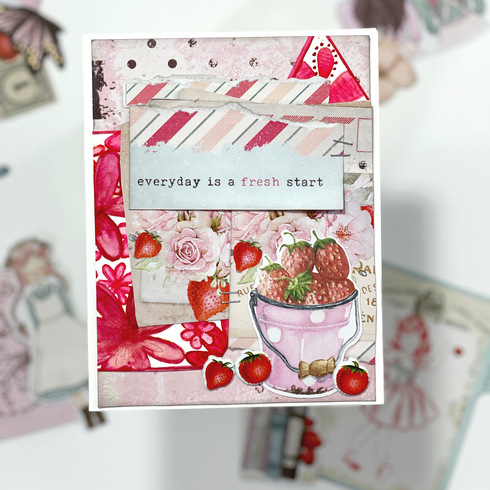 Have A Lovely Day!
Sara 
---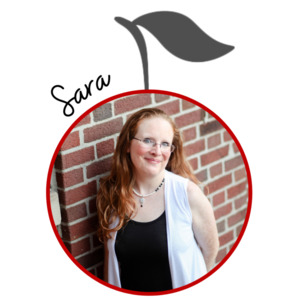 Sara Mishler
Hello! I'm Sara and I'm from Western Pennsylvania. I am 40 years old and the mother of 2 boys and 3 dogs. I work at home, homeschooling my boys and taking care of my elderly grandfather. I love to read, and I like to cook, but I'm not a fan of laundry or dishes! I also love being a creative artist in this industry! I like to try all.the.papercrafts and mixed media. I enjoy teaching what I've learned for the last 18 years I've been creating, mostly on my YouTube channel but I have also begun creating my own classes for my website. I've been a part of the community at A Cherry On Top since 2013 and can't wait to get started! 
See more from Sara on her Gallery, Blog, Instagram, Pinterest, Facebook, and YouTube.