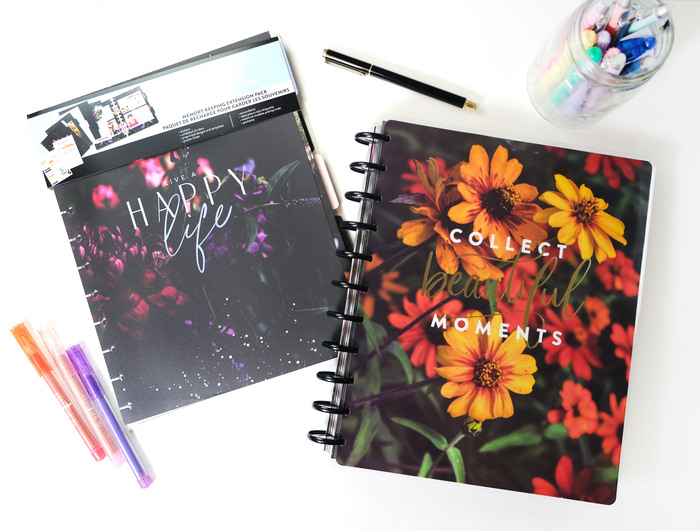 ACOT recently got in a new line of Memory Keeping Planners from Happy Planner. These are made specifically for remembering what happens each day. I have been using my Big Happy Planner for memory keeping and I thought it would be a great idea to combine the two. I decided to use the Rustic Blooms Big Memory Keeping Extension Pack because I thought it went nicely with the florals in my planner.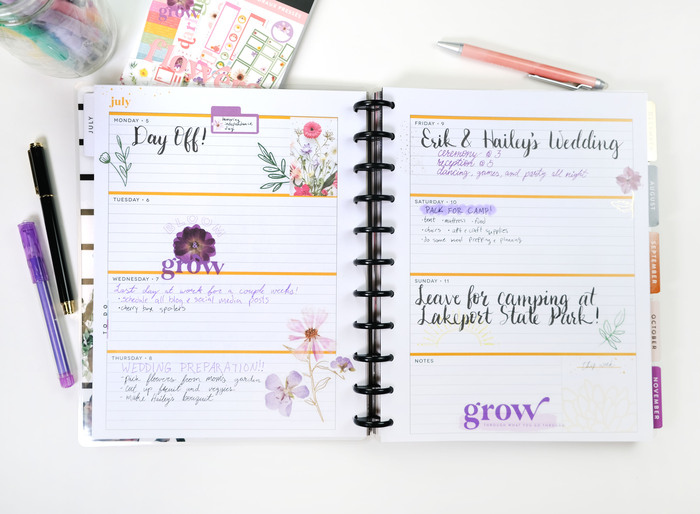 I use my planner for both planning and memory keeping. This is what my spread looked like after filling in just my plans for the week and adding a few stickers. I had a lot going on this week because it was my brother's wedding and I was about to head camping for a week. I wanted to add many photos to remember this week but didn't have the space I needed. This is when I decided to add a page from the memory-keeping expansion pack.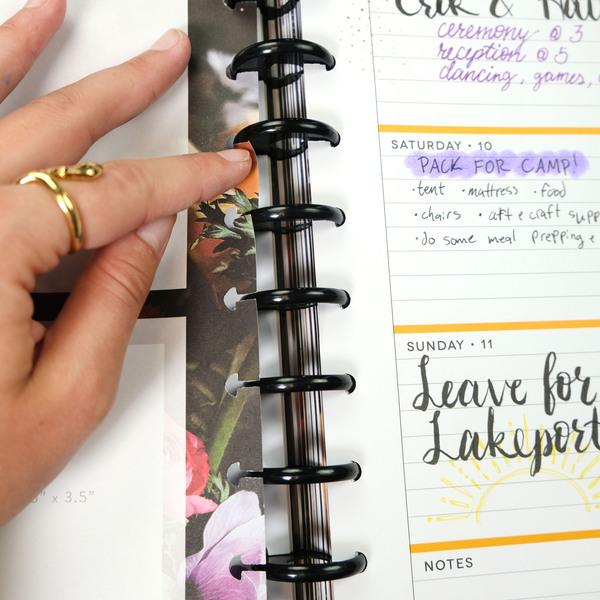 I love that you can easily add and take out pages from these Happy Planners. The expansion pack and also be used by itself and I think would make an interesting scrapbook, but I love how it looks adding it into my planner!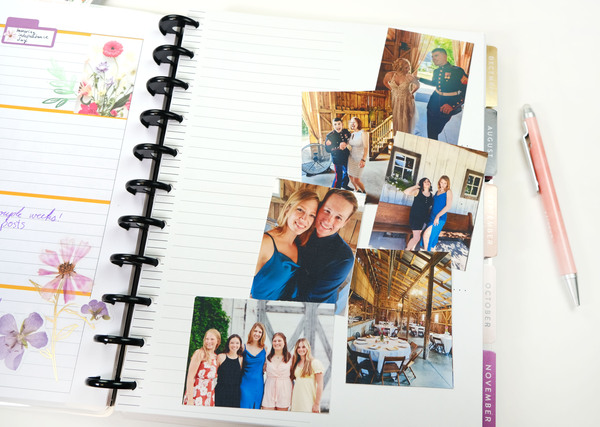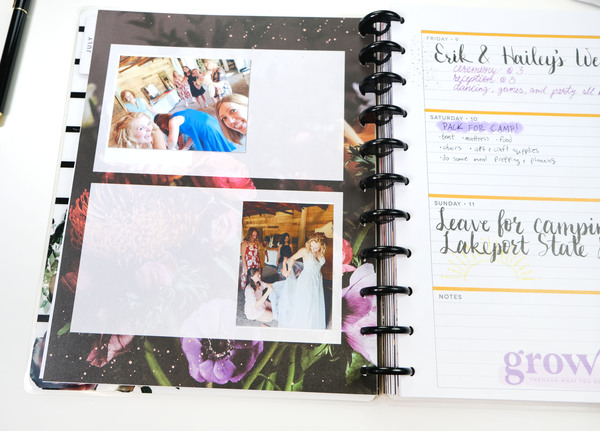 I adhered all of the photos to my page using Cherry Tape. I print my photos out small on mat photo paper so I can size them whatever size I need. Some of these photos will also show up in a 12"x12" spread but most would likely just stay on my phone if I didn't add them in here. I think a planner is also a great place to add some journalling. I typically would not add more than a couple of sentences on a 12"x12" layout because I like those to be more about the photo.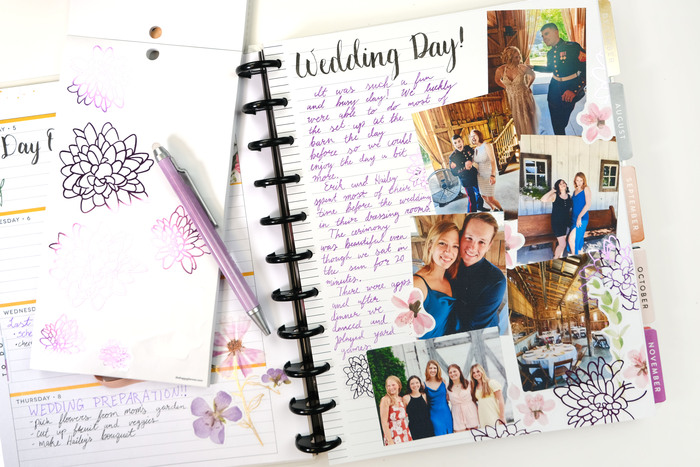 Next, I wrote down some memories from the day. I started by writing the title with a Fudenosuke pen and filled in the journalling with a purple erasable pen. Often times in my planner I like to keep to a limited color palette and this week I chose to use mostly purples with black. The pen I used for the black writing is the Carpe Diem Gel Pen. This also gives me a chance to practice my calligraphy. Here is the free download that I used to practice my hand lettering with.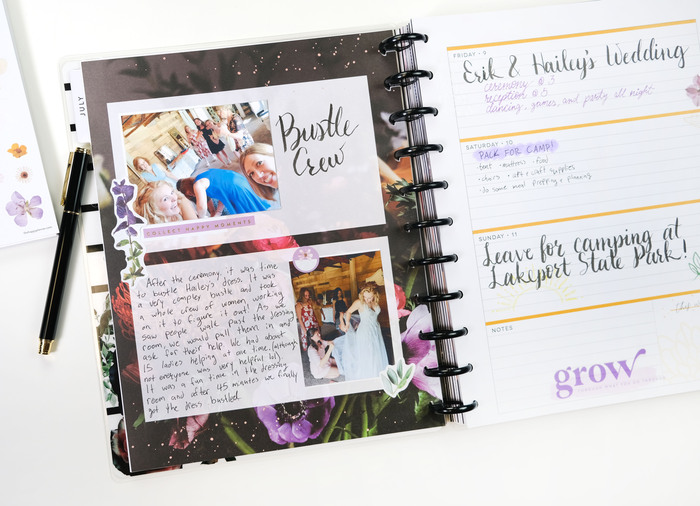 I love how adding in this extra page allowed me to write about the day and include more photos than I would have been able to otherwise. If you haven't given planning or memory keeping using a planner, I highly recommend it! I think this will be an awesome book to look back in and be able to remember what actually happened each week!
Here are some options of planners that you can start memory-keeping with!
Click HERE to see all of the planners, planner stickers, pens, and accessories.