Introducing the new Minc.™ Foil from Heidi Swapp!
Now you can achieve beautiful foil effects like never before with the new Minc.™ Foil Applicator and accessories!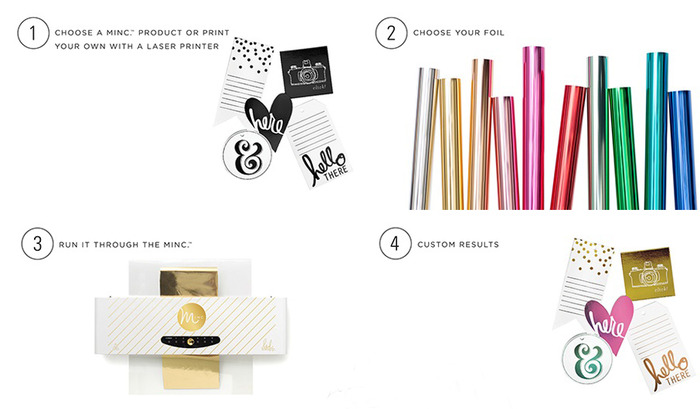 Begin your amazing foil experience with the Minc. Foil Applicator & Starter Kit. This kit includes the Minc.™ foil applicator, transfer foil & foil sheet, and starter tags.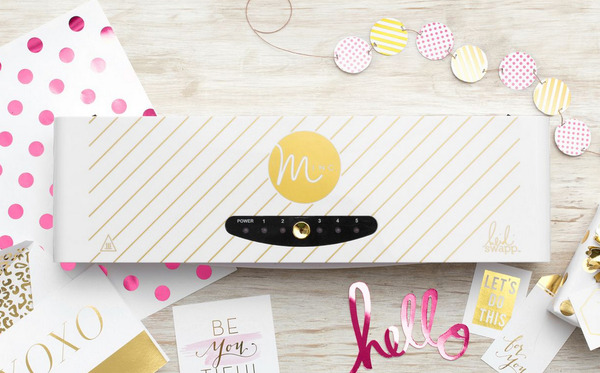 Transfer folders are essential for smoothing out foil wrinkles, and for keeping product and foil in place while running through the Minc.™ for a perfectly-smooth foil finish every time. Minc.™ Sheets are printed in full toner ink and are easy to customize with your choice of foil color. Then use scissors, cutting machines, or punches to achieve truly unique designs!
Who knew foil could be just so pretty? Check out the gorgeous colors you can choose from: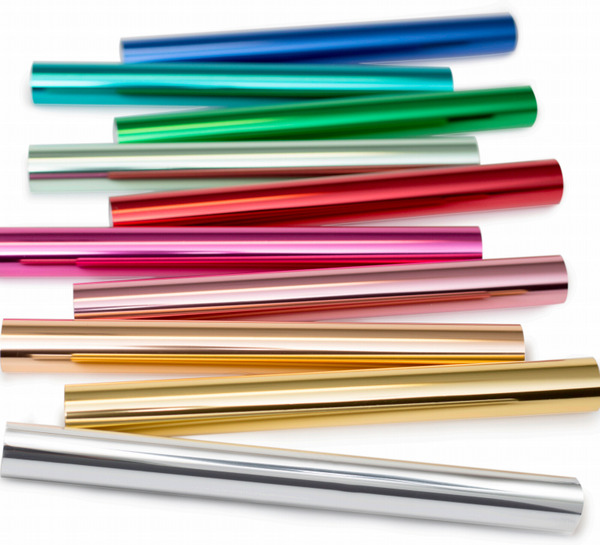 Check out this video to find out more!