Hello Everyone! Sara with you today sharing a new project. This project is full of techniques and little details...but it doesn't have a title or journaling...and I am A-Okay with that! I thought we would break a little scrapbook "rule" today...create a project with a scrapbooking faux pas as it were...heehee...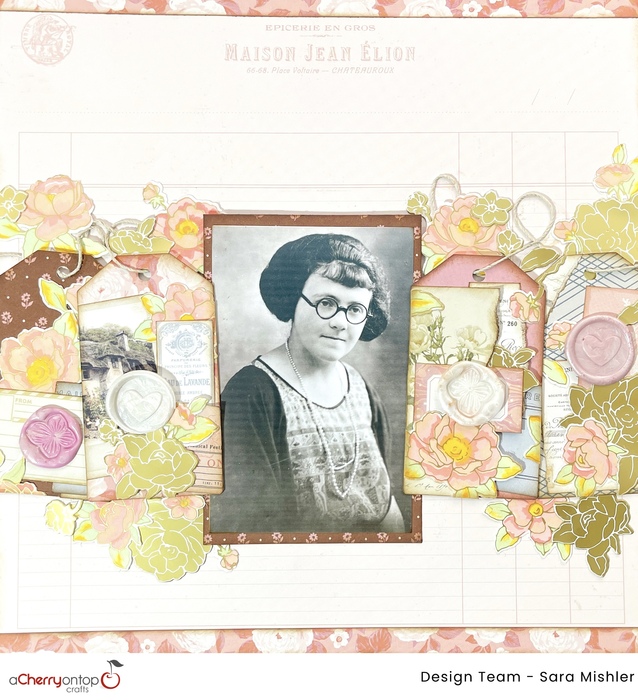 My layout features a heritage photo of my great grandmother. I have quite a few photos of her over the years. She passed away when I was around 11. In my heritage album, I have journaled extensively about her..my memories of her, all the information I have about her and her family. But this photo never found a place in those pages. It is beautiful and I want to include it in my album with all the other photos and stories I have of her...so no journaling then...totally fine.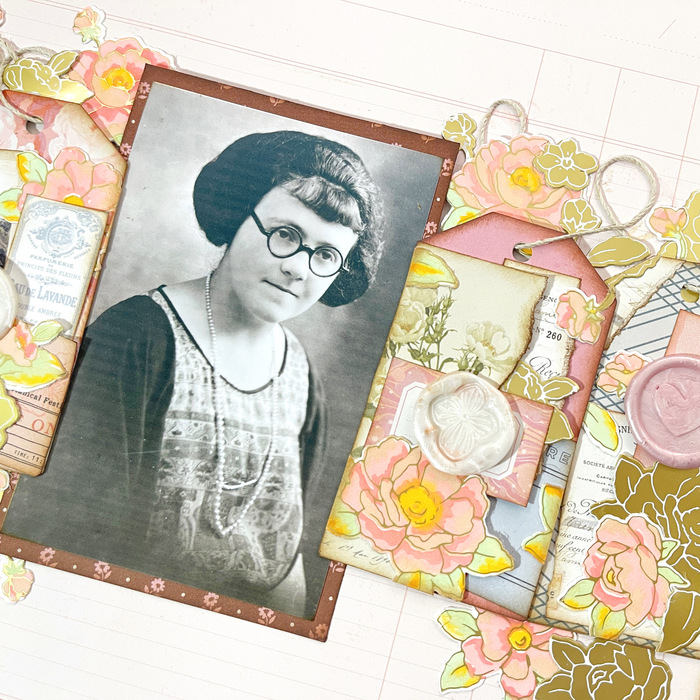 Now as to a title..as I was creating this page, a title just didnt seem to fit anywhere...and everything I could think of seemed canned or was a title I had used before in my album. So thinking about the album as a whole, I decided to forgo a title too...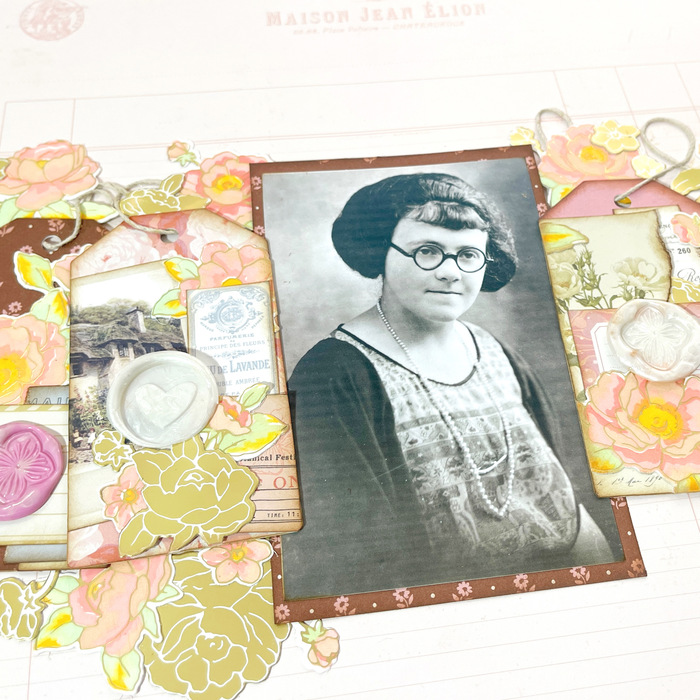 I am here to give you all permission to do the exact same thing! Sometimes the point of a layout is the photo...and the extras are just that - extra. This layout is full of fun products and techniques to set my photo off perfectly- There are layered tags, foiled and colored embellishments, wax seals..all of which help to highlight the point of this project, my beautiful great grandmother.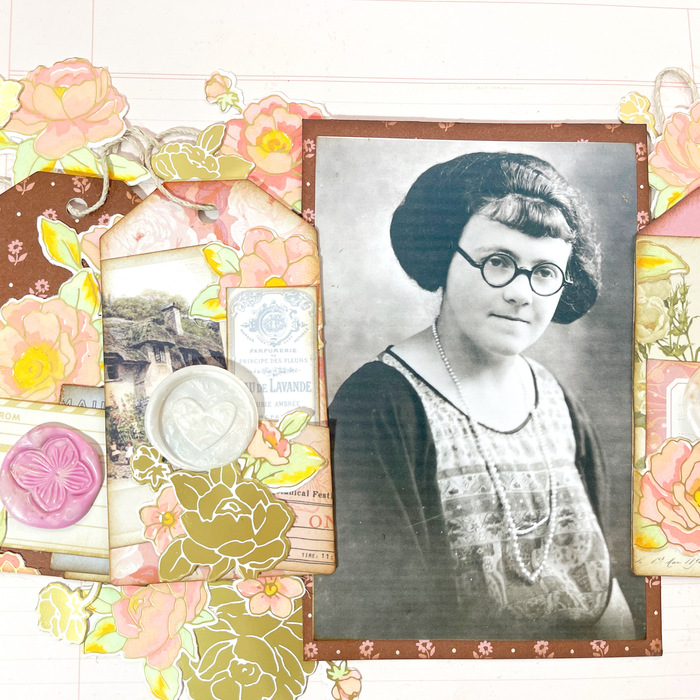 Please head over to my channel and check out my process video here. I have step by step through all the techniques and details I used as well as my color palette and products. 
---
Products Used:
---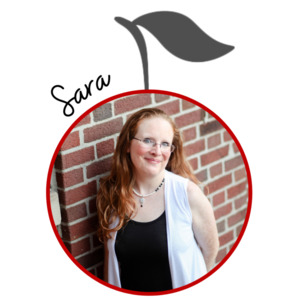 Sara Mishler
Hello! I'm Sara and I'm from Western Pennsylvania. I am 40 years old and the mother of 2 boys and 3 dogs. I work at home, homeschool my boys, and take care of my elderly grandfather. I love to read, and I like to cook, but I'm not a fan of laundry or dishes! I also love being a creative artist in this industry! I like to try all.the.papercrafts and mixed media. I enjoy teaching what I've learned for the last 18 years I've been creating, mostly on my YouTube channel but I have also begun creating my own classes for my website. I've been a part of the community at A Cherry On Top since 2013 and can't wait to get started! 
See more from Sara on her Gallery, Blog, Instagram, Pinterest, Facebook, and YouTube.