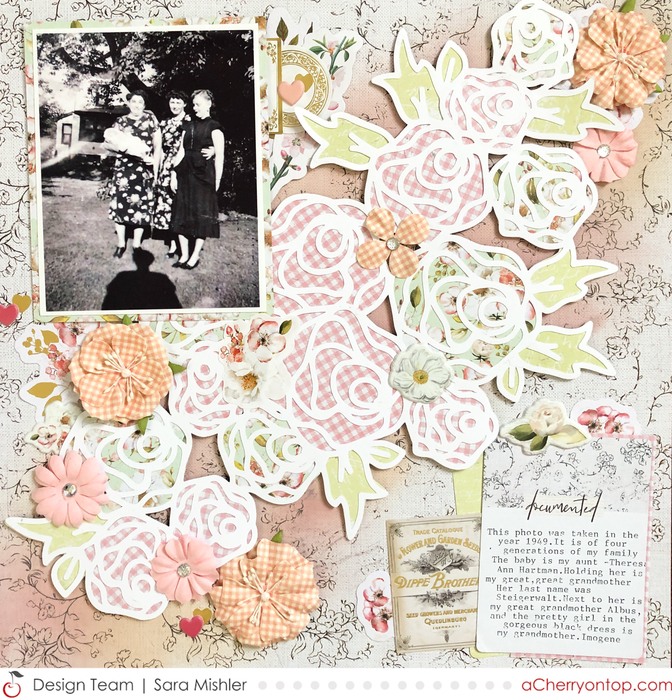 With the recent passing of both my grandparents, I've had the hard task of going through their belongings. I've acquired a collection of truly amazing heritage photos in the process. Photos I want to preserve but also scrapbook and document about. 
As I've been going through these photos and starting to document them, I've discovered a few tips and tricks along the way and thought I would share them with you.
1) Scan and digitize your photos! Some of my originals are in serious rough shape.. many are from as early as 1930. For the originals, I want to preserve them, so I purchased simple archival save sleeves and boxes to store them in. To digitize my photos I simply used my iPhone 8 Plus and snapped a nice, close up photo of the photo. The great thing about today's technology is that this gave me a high resolution copy of the photo easily. You can also then pull your photo into Photoshop to touch up any squidgy bits or lighting issues.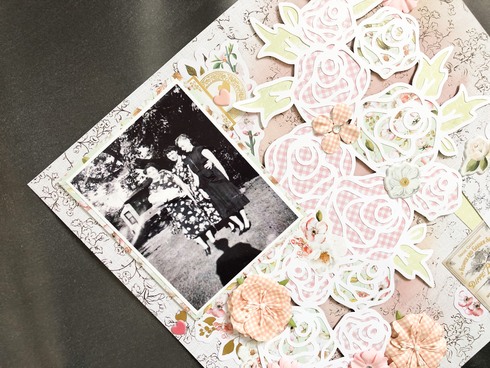 2) Journaling - many of my photos were taken way, way, way before I was born, so keep the journaling to vital statistics and how the people in the photo are related to you. Maybe a small sentence that says how you feel about the photo (ex: I love my grandmother's dress in this picture). We are often told to journal more than the who, what, where, but with photos like this, the who, what, where is the info everyone will want.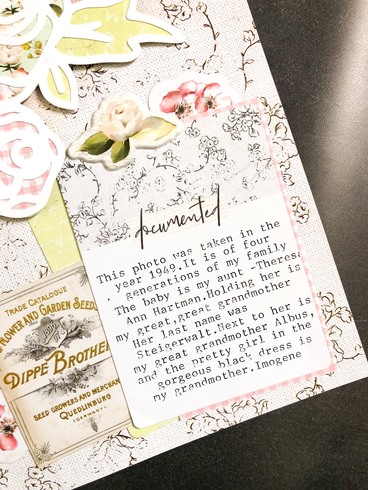 3) Choose products carefully - your photos will look odd paired with bright, modern, fresh, products. I like to use soft, light colors to offset the harsh black and white colors in most heritage photos and choose products with a vintage feel. For this layout I chose products from Prima's Fruit Paradise collection because many of the icons and designs "felt" like the right timeframe of the photo. Notice the products are vintage in feel, but not grungy looking or dark. It's hard to strike a good balance in this regard but I feel like this collection does it beautifully! 
You can see my process in my video here:
I'd love to hear your tips, tricks, ideas, and product suggestions for heritage photos as well... I still have quite a few here to scrapbook!
- Design Team Member Sarah Mishler
---