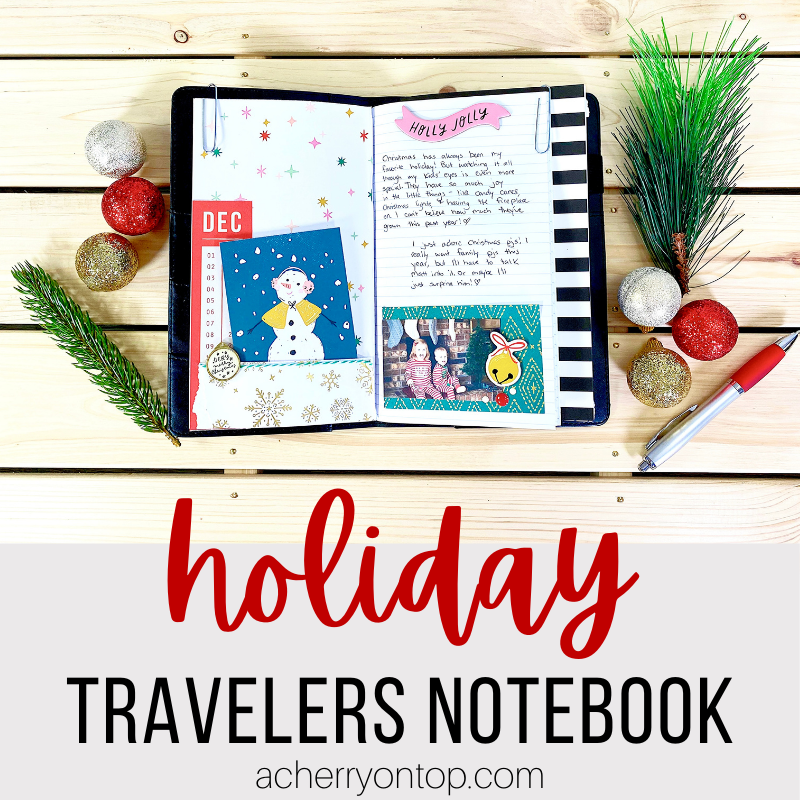 Hey everyone! Rachel here, and I'm so excited about the December Cherry Box! It's so festive, and I'm all about the Christmas cheer right now. I created two double page spreads that I want to share with you - and most of the items I used were included in the Cherry Box (everything except glue and chipboard stickers.) I love the size of this Echo Park travelers notebook, and the included 6x8 paper pad works perfectly with it. I worked with the lined pages, and unlined pages to show what you can do with both. Don't feel like you have to write in all the lined pages! That's definitely overwhelming to me ha!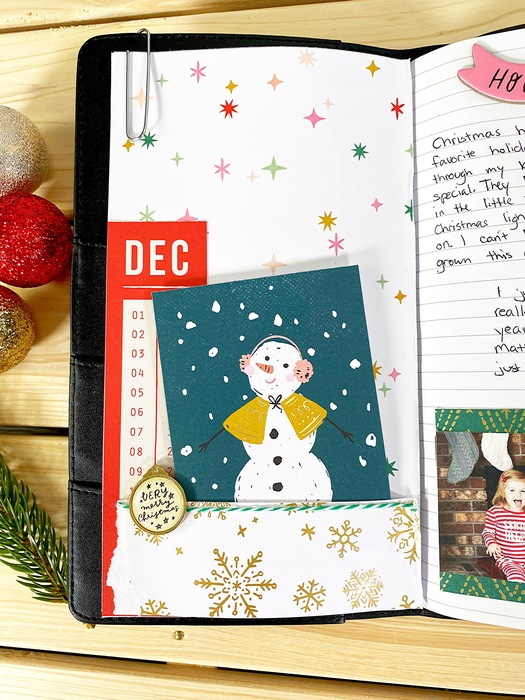 So here I used some paper from the Hey Santa 6x8 paper pad to cover my left side. The paper is the perfect size, just need to trim one side a little bit. Then I made a little pocket on the bottom to stick in my snowman cut out. I glued on some twine and a charm and kept it simple.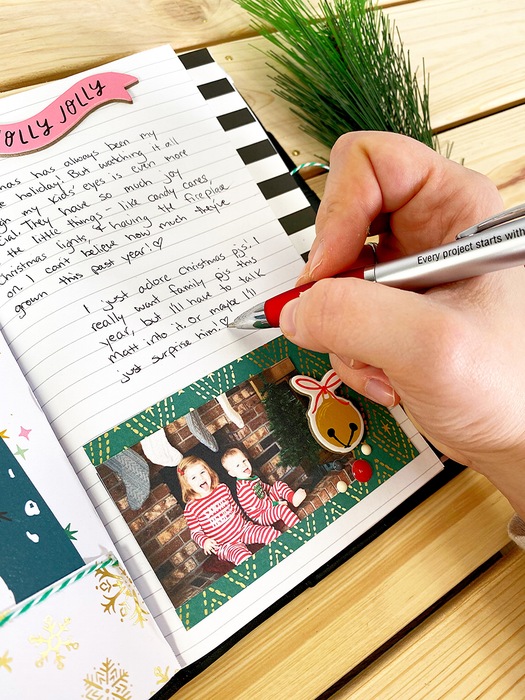 For the right side I wanted to add my journaling and photo. I used more paper from the 6x8 paper pad to back my photo, and added some enamel dots and chipboard stickers. All included in the Cherry Box except the chipboard stickers!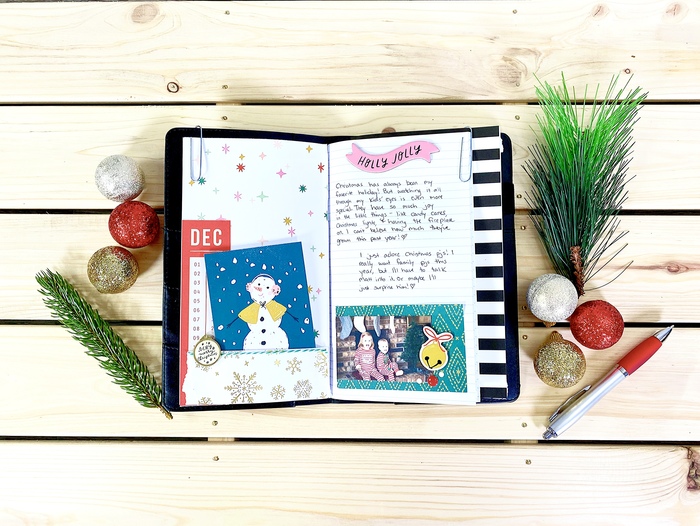 I love how it turned out! I just adore the Hey Santa collection with its pops of pink and yellow.
---
For my second layout I used the snowflake stencil and dabbed on the red Stickles glue. You can use a brush, but I just used my finger for convenience ha! I wanted a bit of sparkle on my page, but not too much. So I kept my stenciling to just one corner on each page.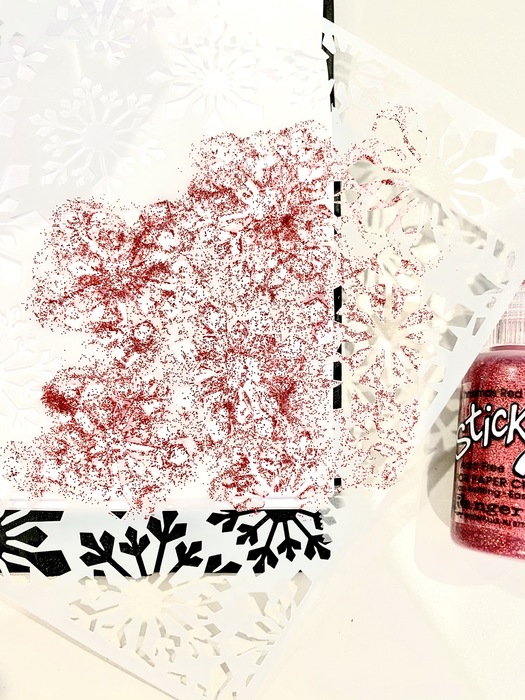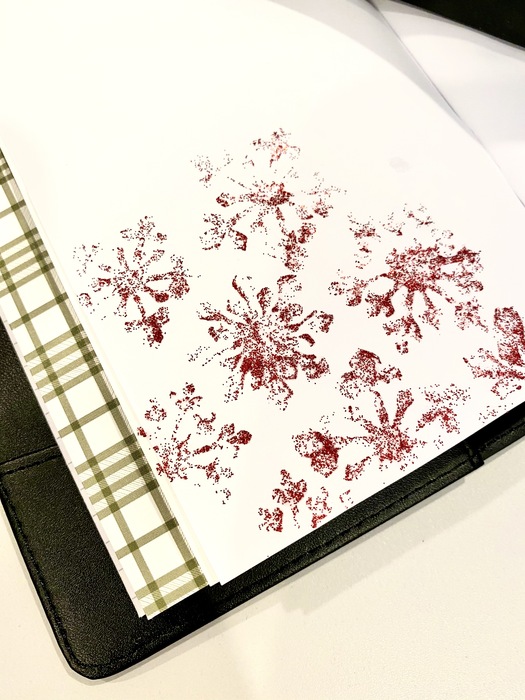 Be sure to give it plenty of time to dry! The areas that had more stickles took forever to dry for me. I'm impatient, so I ended up getting sparkles all over me! I used papers from the 6x8 paper pad, as well as a cut out tag to make layers on this page. Added a couple enamel dots and some twine to the tag for the finishing touches!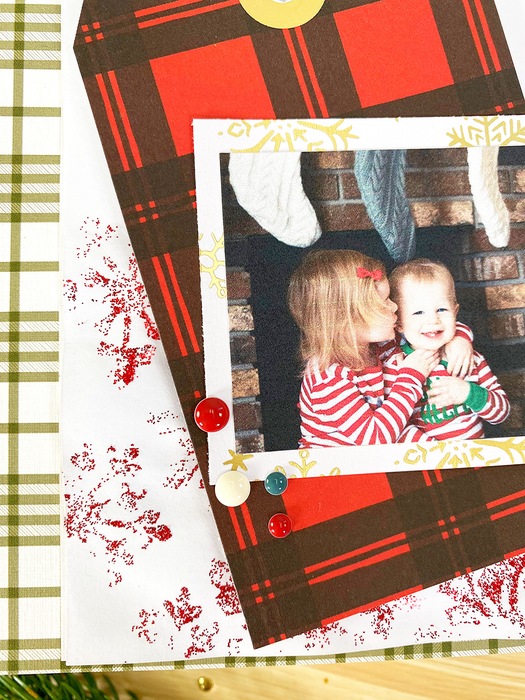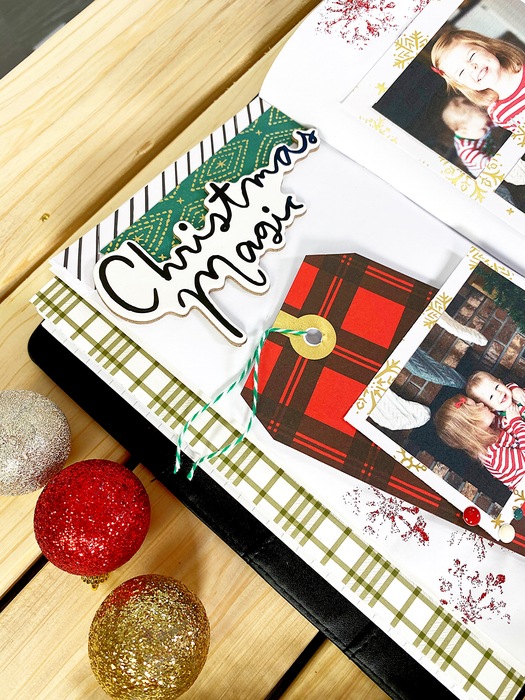 I just love that foiled snowflake paper! I used it on my right side as well to back my photos. I ripped strips of paper for the bottom, and layered on some cut out pieces. This page came together pretty quickly, besides the stickles drying! :)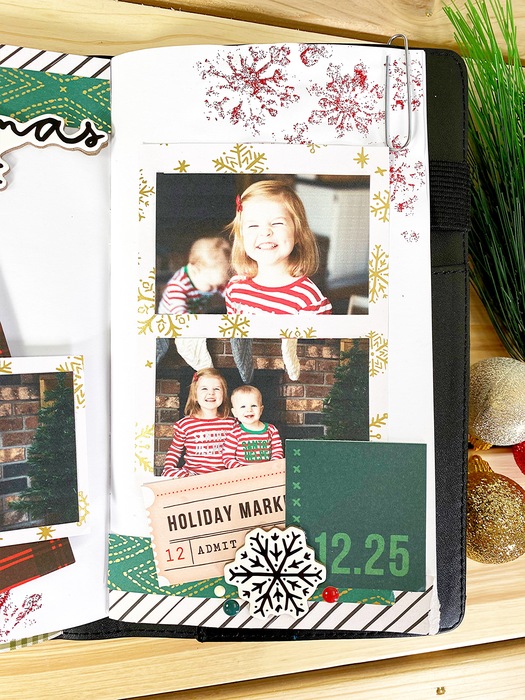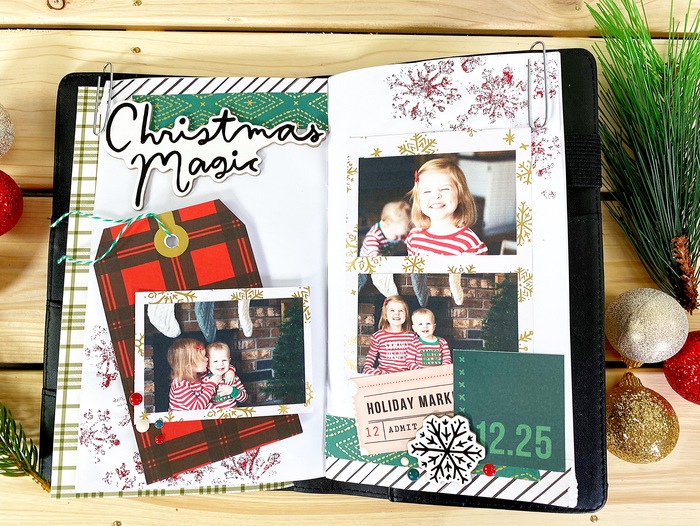 And there you have it! Two double page layouts in my travelers notebook using mostly supplies from the Cherry Box! Have you subscribed yet? You have until the end of the month to sign up - and you can get 20% off your first box with code CHERRY20!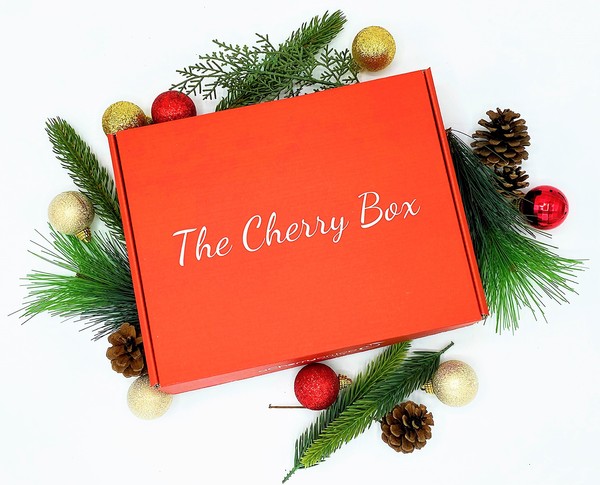 Here's everything the box includes:
- Echo Park Travelers Notebook (you'll get red or green)
- Echo Park Travelers Notebook Inserts (includes two in package)
- Echo Park Warm & Cozy Enamel Dots
- Echo Park winter stencil (may vary from box to box)
- One spool of twine
- Stickles Glue (either red and green, or red and teal)
Items I used that were not in the box:
---
Thanks for joining! I hope you feel inspired to create in a travelers journal now! 
-Rachel