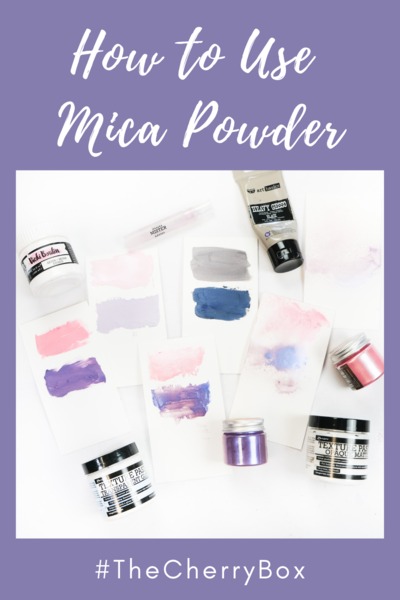 Today we are talking about mica powder and the different ways that it can be used! Mica traditionally comes from a stone and when it is ground into a powder and added into mediums it gives off a metallic or shimmery effect. Each July Cherry Box has powdered pink and purple mica powders from Finnabair.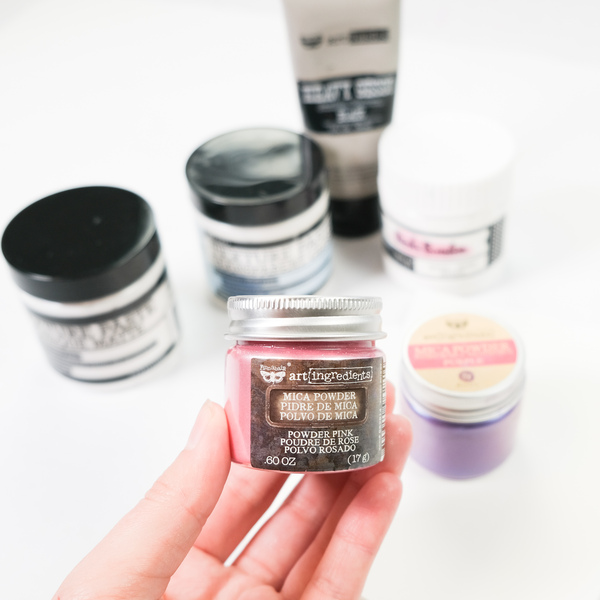 Mica can be mixed into mediums to give them a shine. Today I will be testing how they show up in gesso, texture paste, and when sprayed on their own using a mister. You can also mix them into watercolor, acrylic, and gouache paints.
Texture Paste
First I tested out how mica powder would look mixed into the texture paste. I tried it with Opaque Matte and Transparent Gloss. I added a dab onto some palette paper and added the powder on top of it and mixed it in well. I then painted it onto a swatch card. In both types of paste, it changed the color to that of the powder. But in the transparent gloss it became much more shimmery wherein in the opaque matte there were only a few sparkles.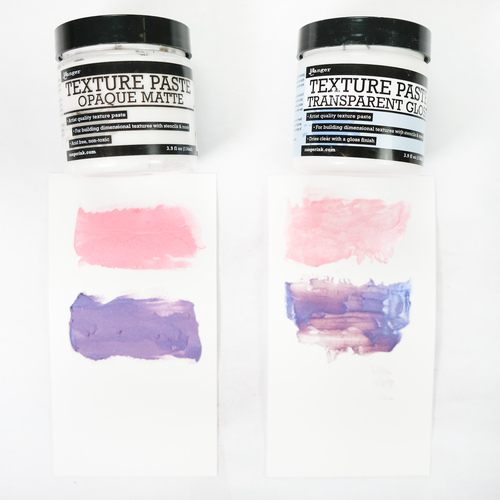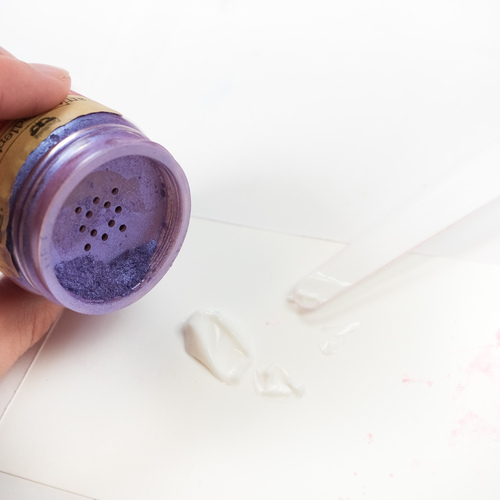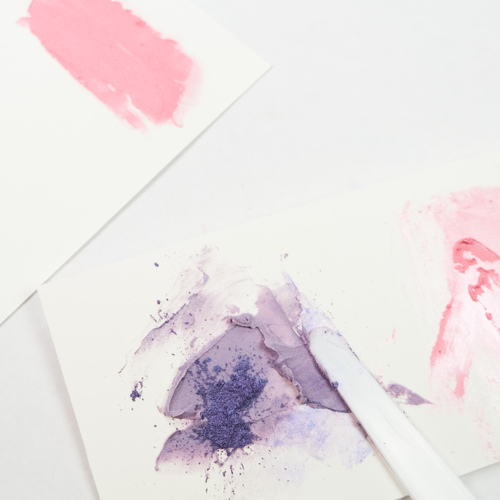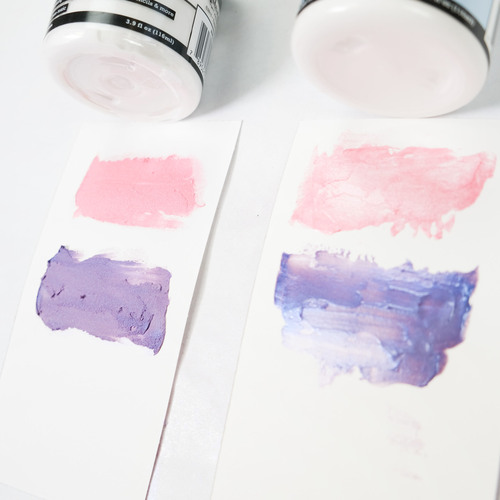 Gesso
I wanted to try mixing in the mica powder in both white and black gesso. I originally thought that you would not be able to see the mica in the black, but I actually like how it turned out better than in the white! When mixed with the white gesso it changed the color of the paint but does not have much shimmer to it. On the black, especially with the purple mica, it has a cool dark shiny look and picks up the light.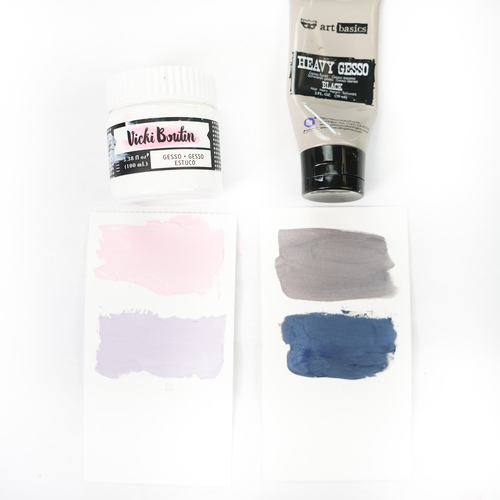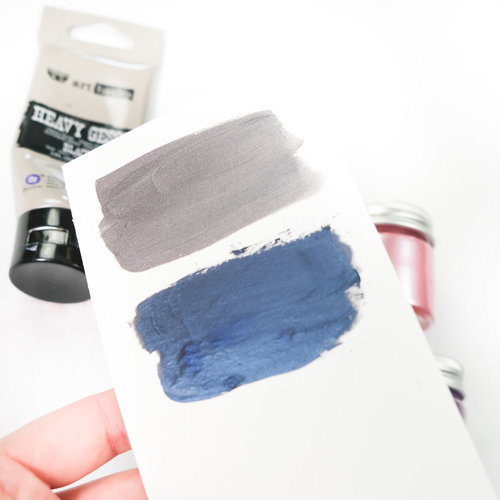 Mini Mister
Another item in the July Cherry Box is a mini mister. My favorite way to add mica to projects is by using the mini mister. The first way I am showing how to apply it is by sprinkling the powder directly onto your page. When you have the powder where you want it, use the mini mister to mist it with water. This turns the powder into a watercolor. You can also paint with it and move the water around to create designs. My favorite part about this technique is that you don't know how it is going to turn out until you start misting! You can always add more powder if you did not get enough pigment on your page.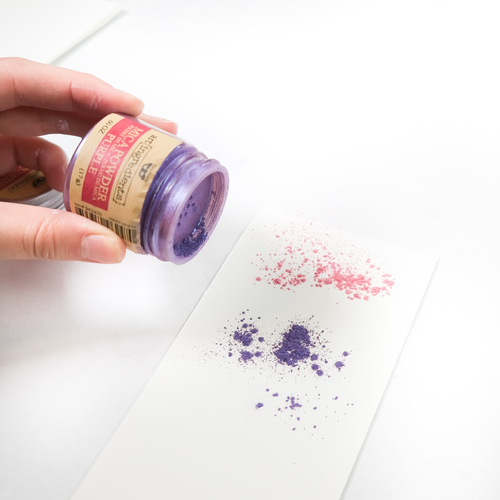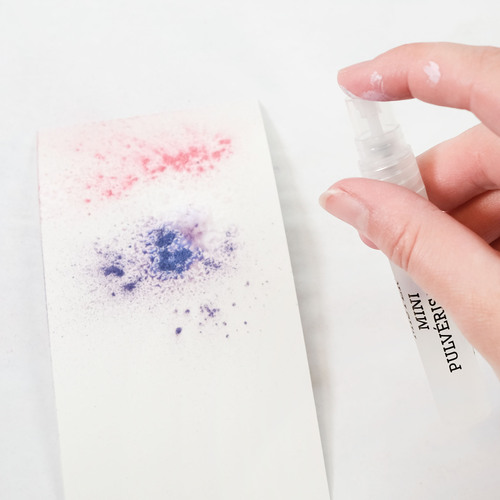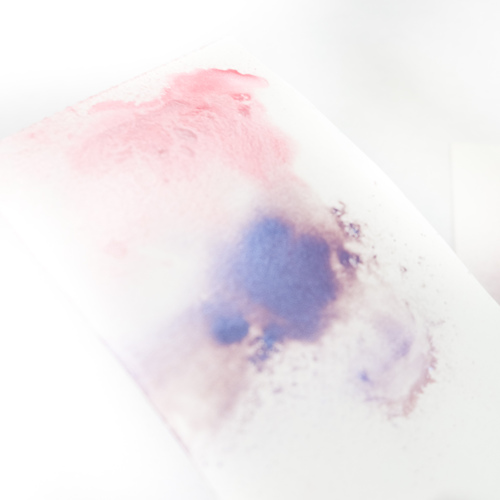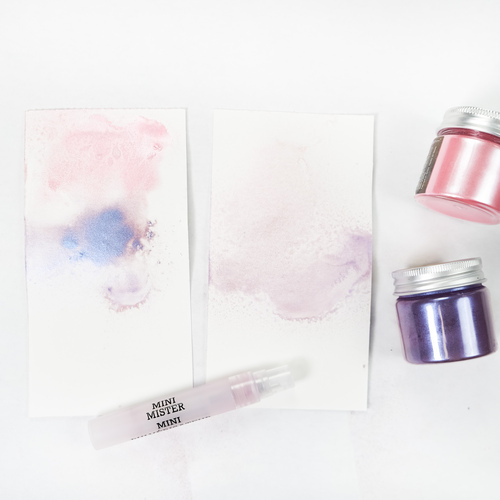 Another way to use the mister is by adding water and powder to the mister. Shake it up and spray it out. This gives light even coat of mica. To clean out our mister, put it in some plain water and spray it until it comes out clear.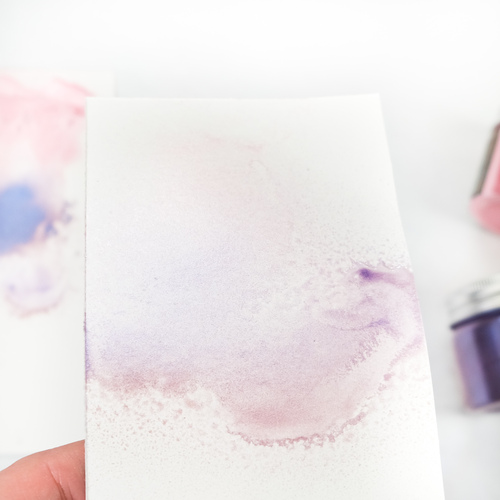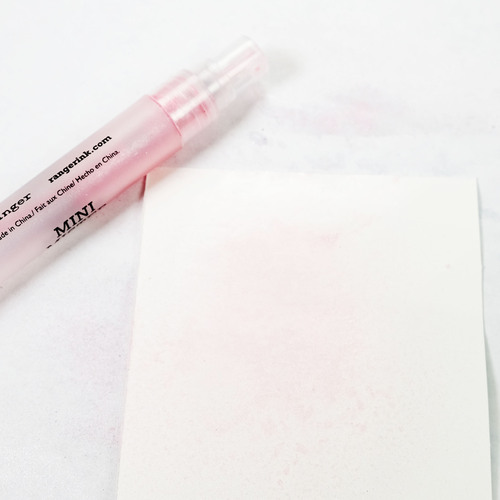 ---
You have until June 25 to subscribe to receive the July Cherry Box!
Have you subscribed yet? Get paper-crafting goodies sent to you every month with the Cherry Box!