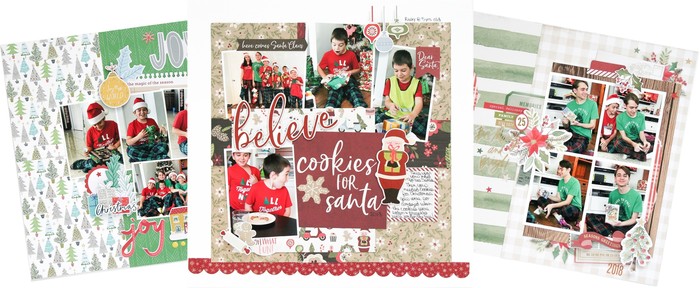 Hello everyone, Wendy here today to share a look at some Christmas layouts I created and to discuss how to choose your Christmas collection.  Today I am sharing layouts from Heidi Swapp Winter Wonderland, PinkFresh Studios Home for the Holidays, and Simple Stories Holly Jolly collections.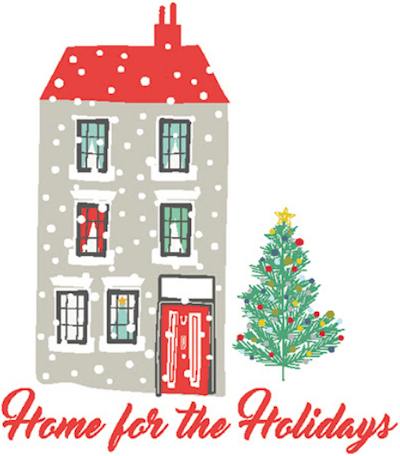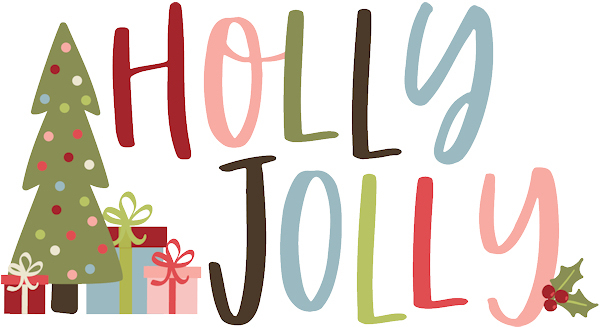 ---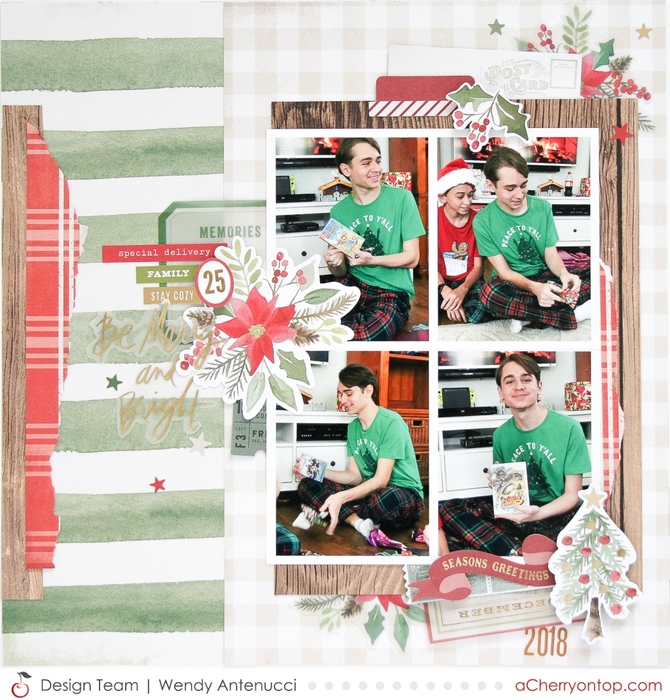 My first page was of my teenage boy.  I chose the Heidi Swapp collection due to the colors.  The colors work so well with the traditional colors of Christmas.  The collection is a more mature collection and definitely more manly than the other collections I chose.  I thought it was perfect for our teenage boy!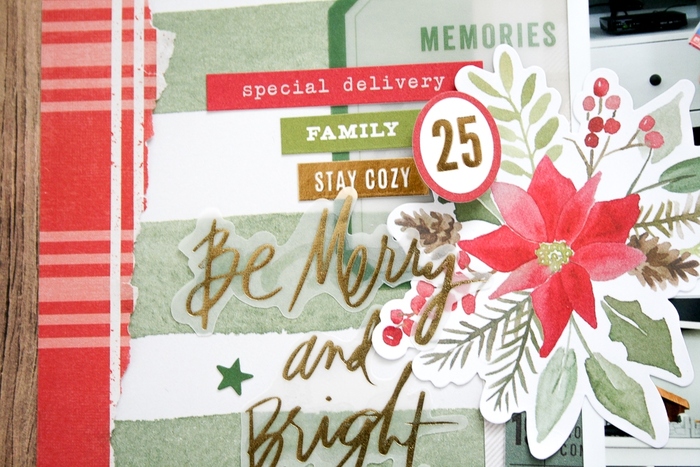 I focused on a lot of layering around my grid which allowed me the freedom to incorporate multiple photos.
---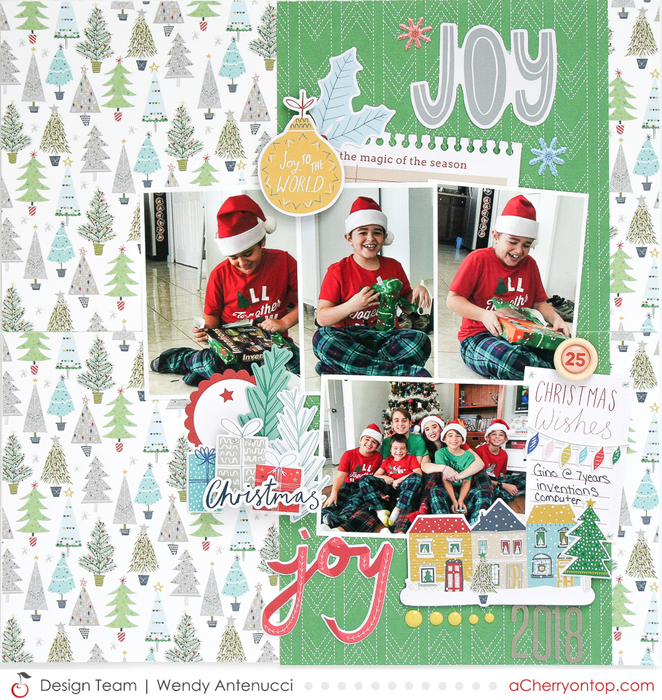 The next layout features PinkFresh Studios.  I chose to purchase the embellishments and 6x6 pack from this collection.  I sometimes struggle to use PinkFresh 12x12 papers, but I love the whimsy of their collection.  By choosing smaller papers and lots of embellishments I am quite happy to use this on another one of my boys Christmas pages.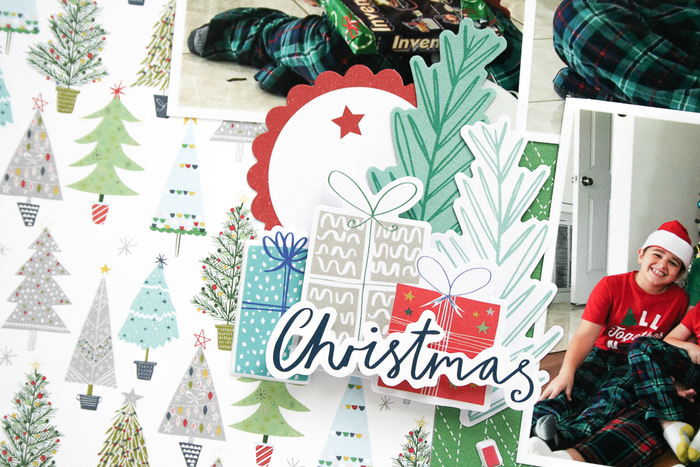 I chose to mat my pictures on the green paper (again just a 6x6 paper) so that you could see all the fun elements that I used to bring life to my layout.
---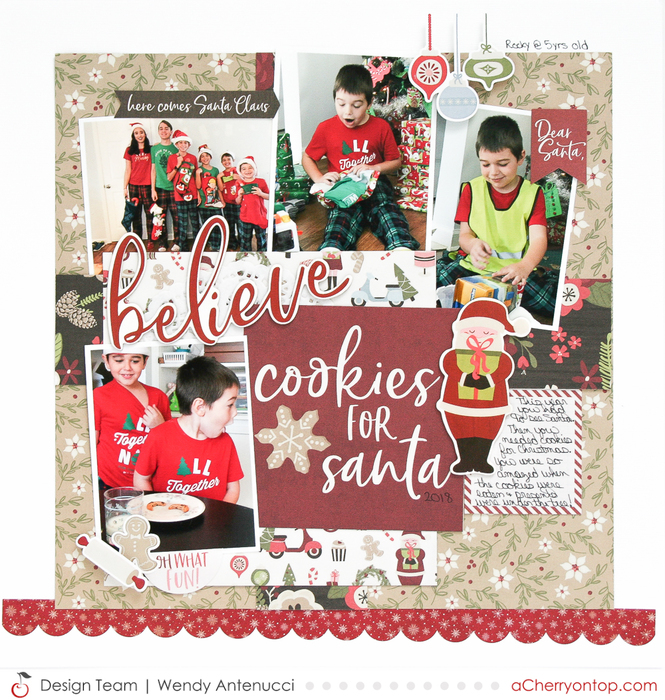 I always choose a Simple Stories collection as they are my favorite and tend to work well no matter the age/gender/subject I want to scrap.  On this page, I was focusing on my littlest infatuation with Santa this past year.  The Simple Stories collection had plenty of fun Santa/cookie elements to decorate my page.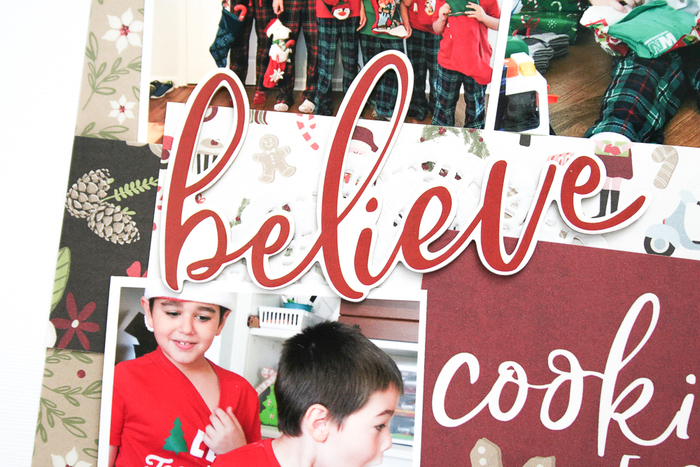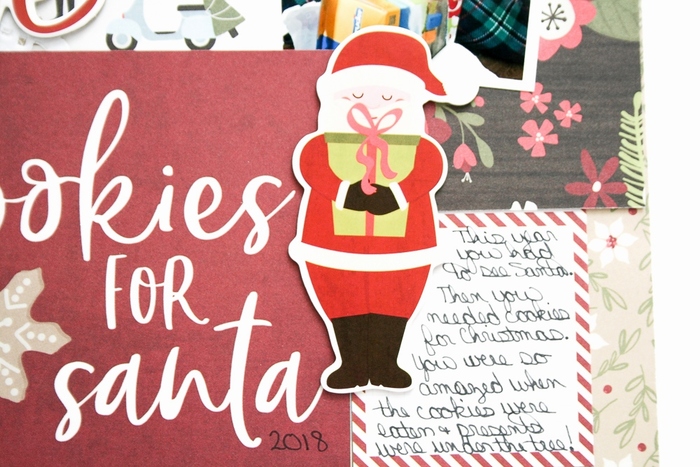 My staple collection is Simple Stories, my whimsy collection is PinkFresh Studios, and my just couldn't resist collection was Heidi Swapp.  What influences your choice of Christmas product?  What are some of your favorites/staples?  Thanks so much for joining me today, I hope this helps you get into the mood for Christmas, just 65 days (the last time I checked)!
-Wendy Antenucci
Design Team Member
---