Are your punches getting dull and leaving behind soft and fuzzy edges? Don't get rid of your punch, just follow these easy steps and your punch will be as good as new!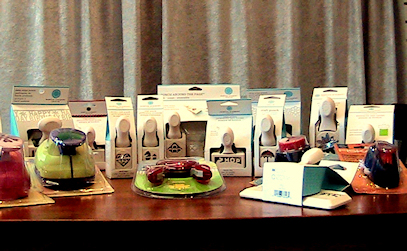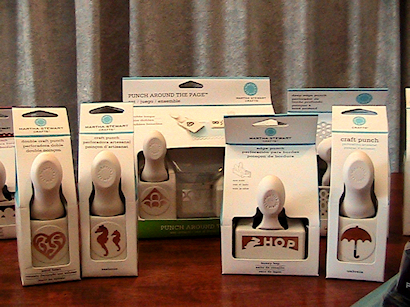 What you will need: foil and wax paper. Tear off a piece of the foil and fold it a couple times. Make sure to press it down so it fits into the punch. If it's too thick, just fold it over once.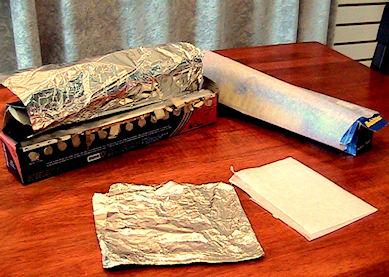 Place the foil into the punch, for example this Martha Stewart umbrella punch, and punch it a couple of times. This will sharpen your punch so it works like new!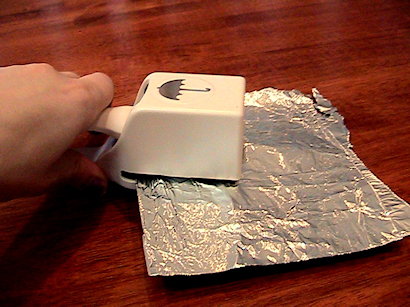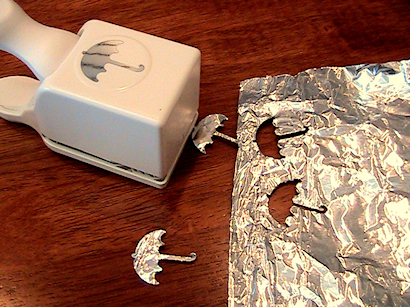 After that, take a piece of the wax paper and do the same. Fold it a couple times and place it in the punch (making sure the waxy side is on the outside). Punch it through a few times. This will lubricate the punch so that nothing will stick to it when you're using it!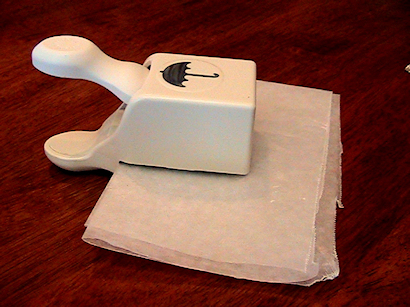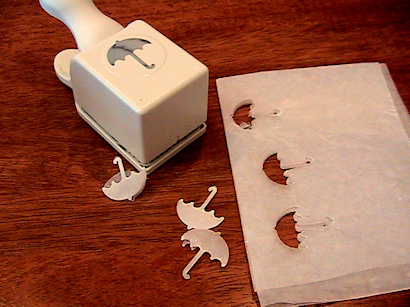 Now you're all set to use your sharpened punches for whatever scrapbooking or craft ideas you have!